Introduction of Bronze Buffalo Statue
This Bronze Buffalo Statue is made in life-size. Americould buffalo, also named as bison, is a large animal. This buffalo is a very precious creature on earth, once was considered to be a dangerous animal to human beings after the brown bear. Many people like the image of buffalo as simple, honest, and cute. The buffalo sculpture we made is so realistic that it just like lets you see a real buffalo, leaving a deep impression on you.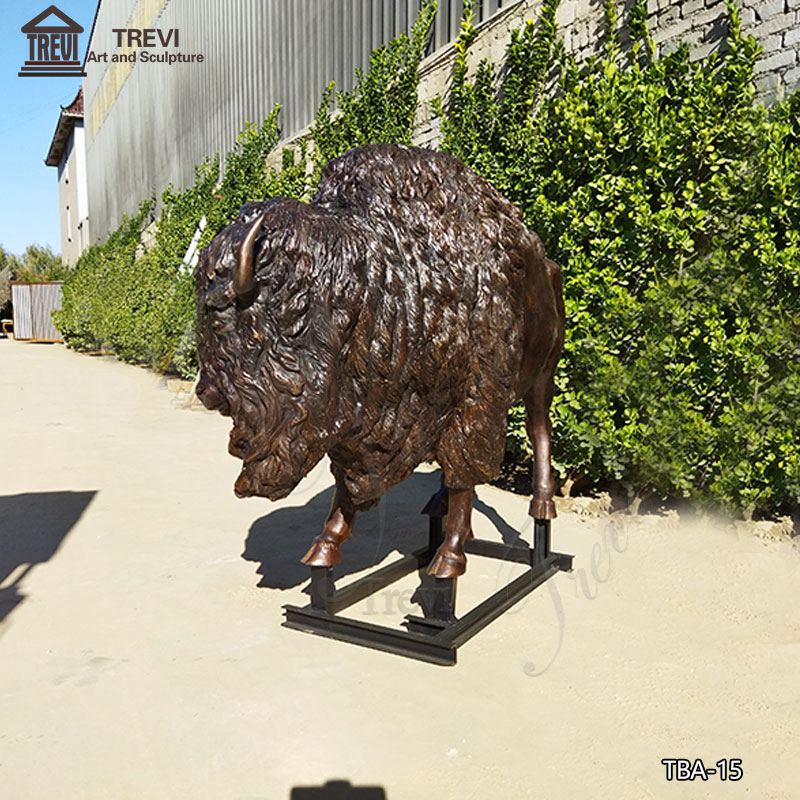 More Details About the Bronze Buffalo Sculpture
TREVI's bronze buffalo sculpture is 5 feet tall and about 7 feet long, this life-like statue pays homage to the magnificent beasts that roam on the windswept Americould plains. Our beautiful-looking Buffalo Garden Statue Sculpture depicts amazing details, including the muscular form of the body, curvature of the horns, wavy fur, and aggressive facial expression, which all create a visual stir in your decor.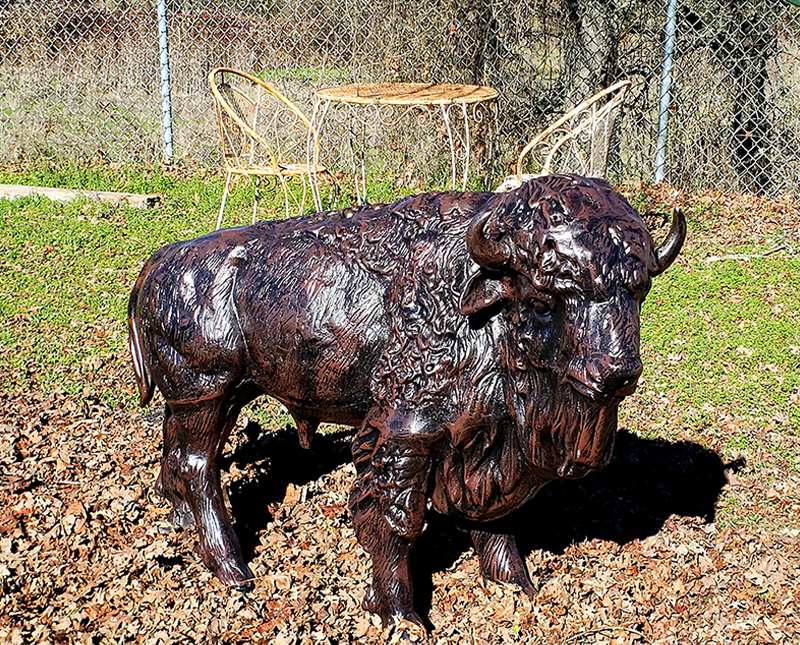 The Traditional Method of Lost Wax
This buffalo sculpture is a masterpiece of art in our factory, crafted by the finest masters in the whole process. All of our bronze animal sculptures were crafted using the traditional lost wax casting process, an age-old method. This method would increase our costs, but it could ensure the highest level of quality and keep the most details. In addition, this method also extends the time of use, keeping the buffalo for hundreds of years is no problem. The perfect blend of tradition and art ensures the final product will be enjoyed for countless generations to come.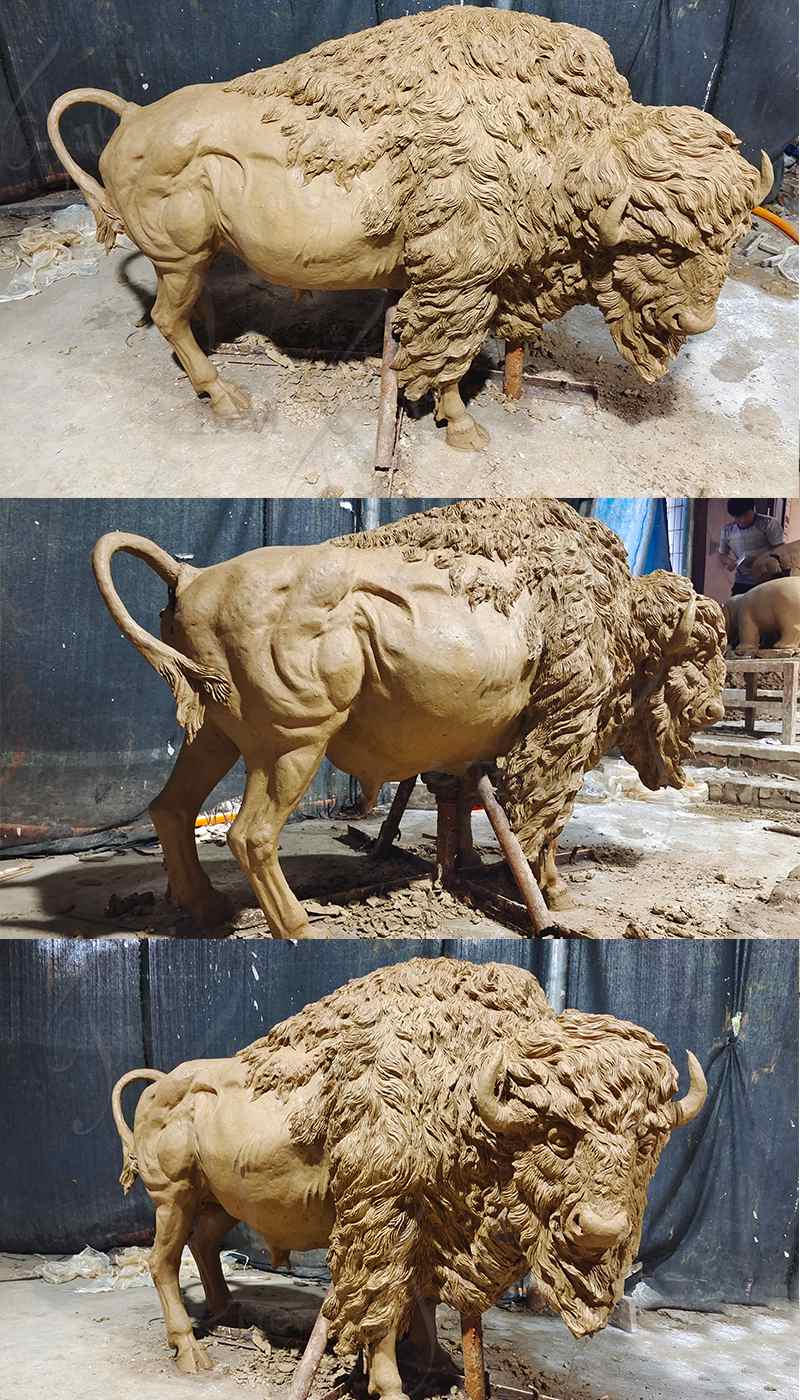 Natural Coloring Technique
This large bronze buffalo statue was finished with a textured two-tone bronze patina. This coloring method is a natural chemical coloring, it would not be like spray paint with the passage of time would lose color, and the color only becomes more and more natural and antique! We could customize the color based on your needs and requirements, our master would adjust the color you want according to a certain chemical ratio after you confirm, the sculpture color! If you want this sculpture to look authentic, TREVI could do it for you!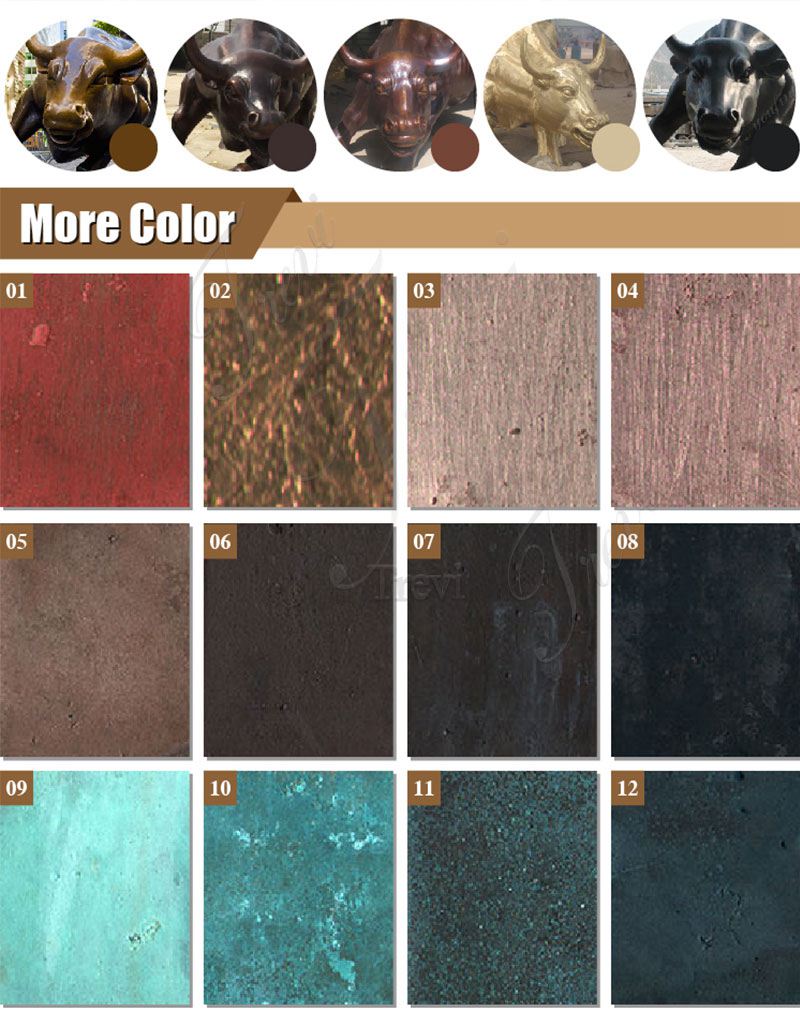 If you are interested in our large outdoor buffalo statue, please contact us immediately. This sculpture should be easy to decorate anywhere you want! TREVI would always be here and ready to give you the biggest support!