When it comes to iconic symbols that resonate with the heart of finance and the thriving world of investments, few hold as much significance as the Charging Bull statue on Wall Street. This emblem of strength and determination has captivated the minds of realists and dreamers alike, offering a glimpse into the dynamic world of the stock market.
The bronze Wall Street Bull statue replica is a popular collectible item that pays homage to the iconic Charging Bull sculpture located in the Financial District of Manhattan, New York City. The original Charging Bull sculpture was created by artist Arturo Di Modica and was placed in front of the New York Stock Exchange in December 1989 as a symbol of the strength and resilience of the American people and economy.
The replica bronze statues are available in various sizes and finishes, offering individuals the opportunity to own a piece of Wall Street's history and symbolism. These replicas capture the essence of the original sculpture, which depicts a powerful bull in a dynamic and energetic pose. The bronze material emphasizes the muscular form of the bull and its significance in the context of finance and the stock market.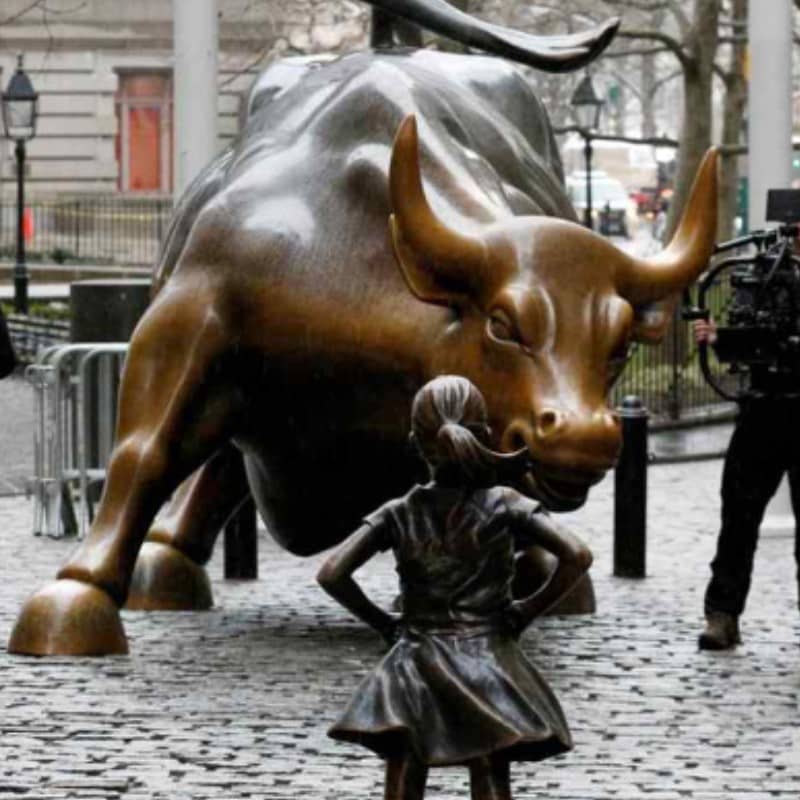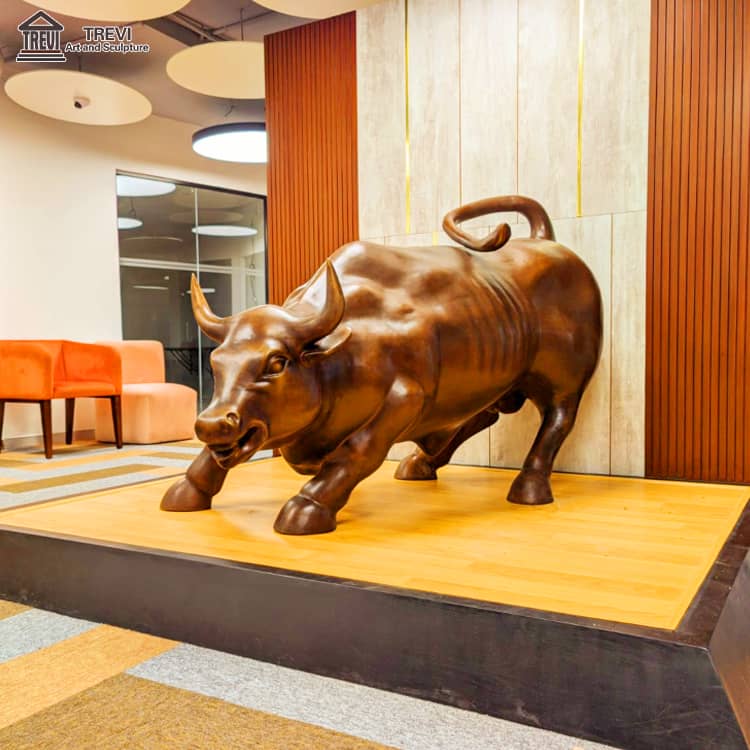 Clay Model Display:
Each bronze sculpture has an exquisite clay model as its basis. Trevi has the most professional clay modeling artists. They were able to make the most realistic outdoor bronze sculptures based on originals.
The bull's clearly visible musculature and vigorous body posture could be shown through its depicted body lines. In this way, a vivid panther is presented in front of you.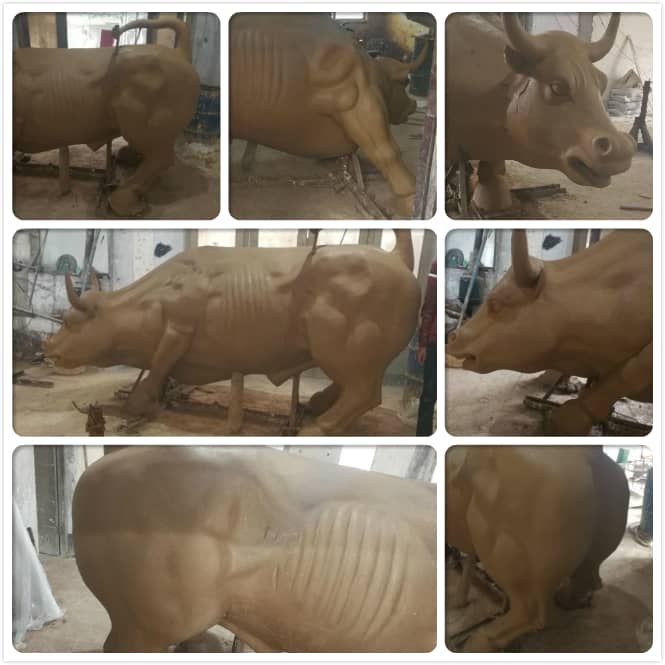 More Bronze Bull Sculptures:
We also have more outdoor bronze bull sculpture designs for you to choose from. This way you can select the most suitable decoration for garden, street, school, etc.
We support various shades of patina to make the panther sculpture more vivid and lifelike.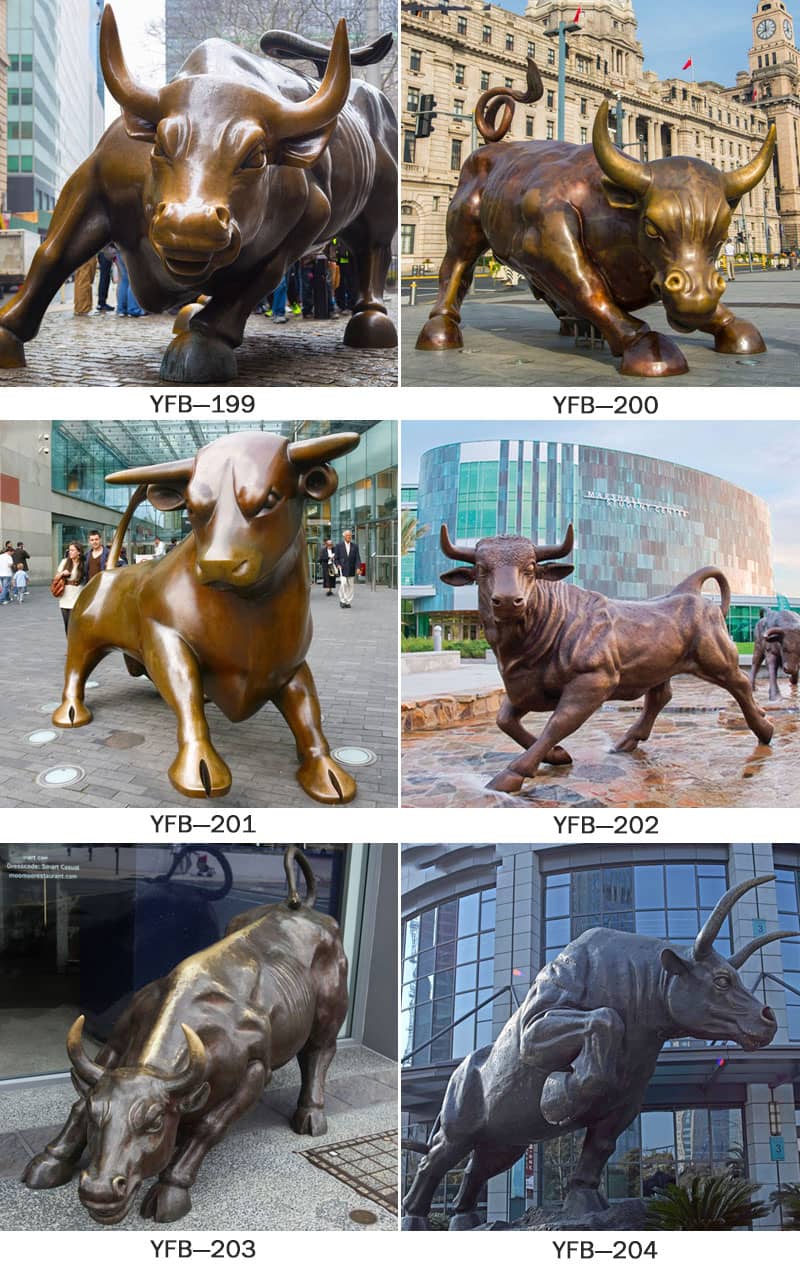 Trevi Bronze Statue:
Trevi Foundry was founded in 1983, which is specialized in bronze sculpture for more than 40 years. Our factory mainly runs various sculptures, such as bronze statues, military statues, bronze monuments, religious statues, fountains, horse statues, bull statues, deer statues, lion statues, customized garden decoration sculptures, indoor and outdoor decorations, buildings, etc.
If you want to customize a Wall Street Bull Replica Bronze Statue, then we will be your best choice. Our professional team is always at your service!