This bronze panther sculpture by Trevi is made using the traditional lost wax method. Our artist has captured the panther at its most extraordinary.
Its body posture reveals its status and agility. A beautiful patina brings this leopard sculpture to life!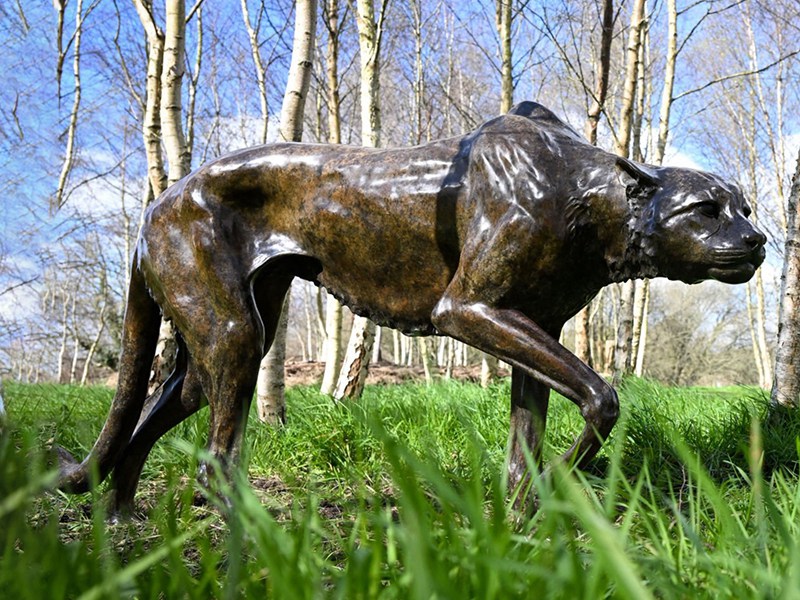 Clay Model Display:
Each bronze sculpture has an exquisite clay model as its basis. Trevi has the most professional clay modeling artists. They were able to make the most realistic outdoor bronze sculptures based on panthers.
The panther's clearly visible musculature and vigorous body posture could be shown through its depicted body lines. In this way, a vivid panther is presented in front of you.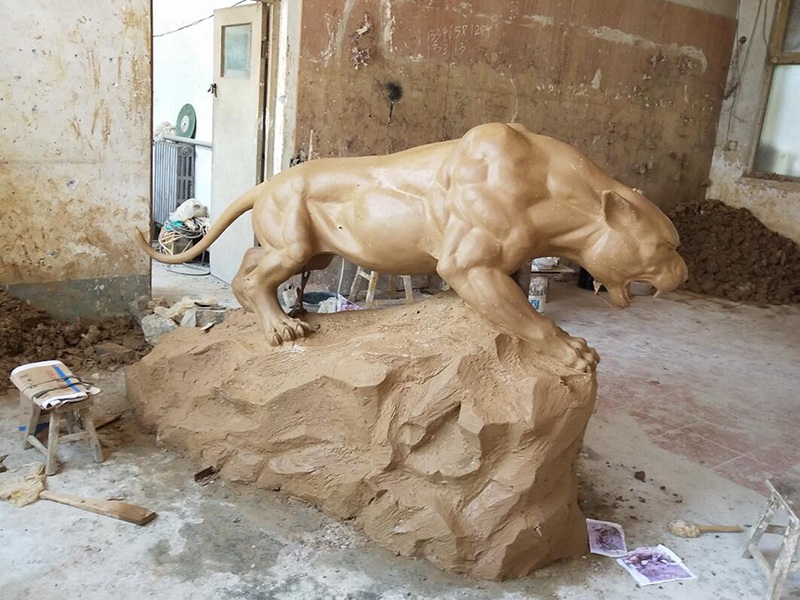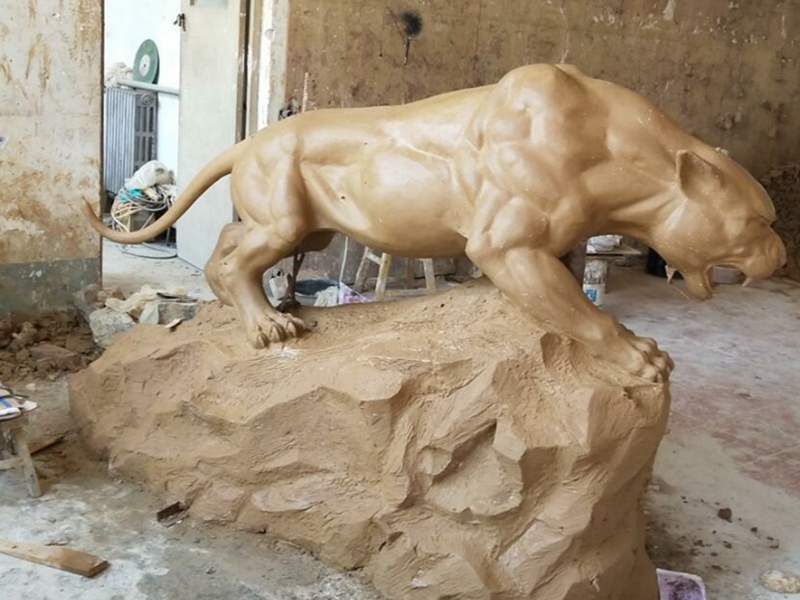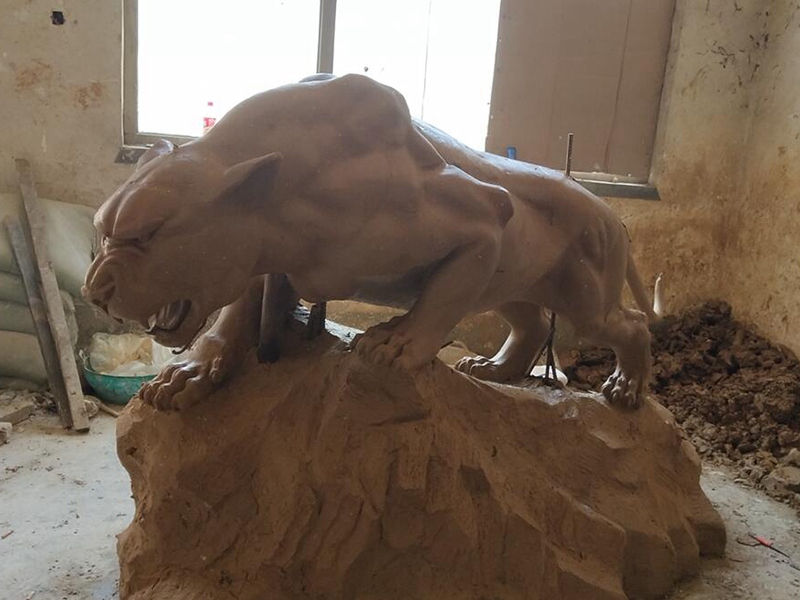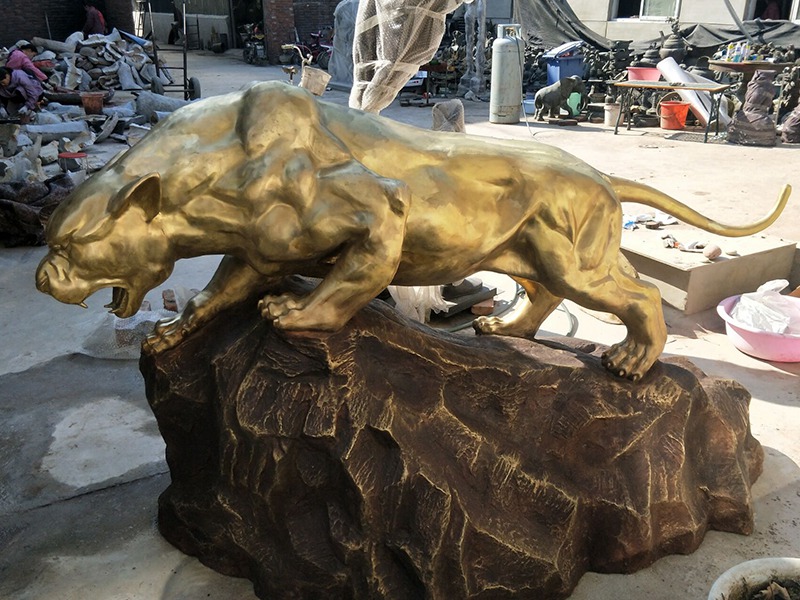 More Panther Sculptures:
We also have more outdoor bronze panther sculpture designs for you to choose from. This way you can select the most suitable decoration for your garden, school, etc.
We support various shades of patina to make the panther sculpture more vivid and lifelike.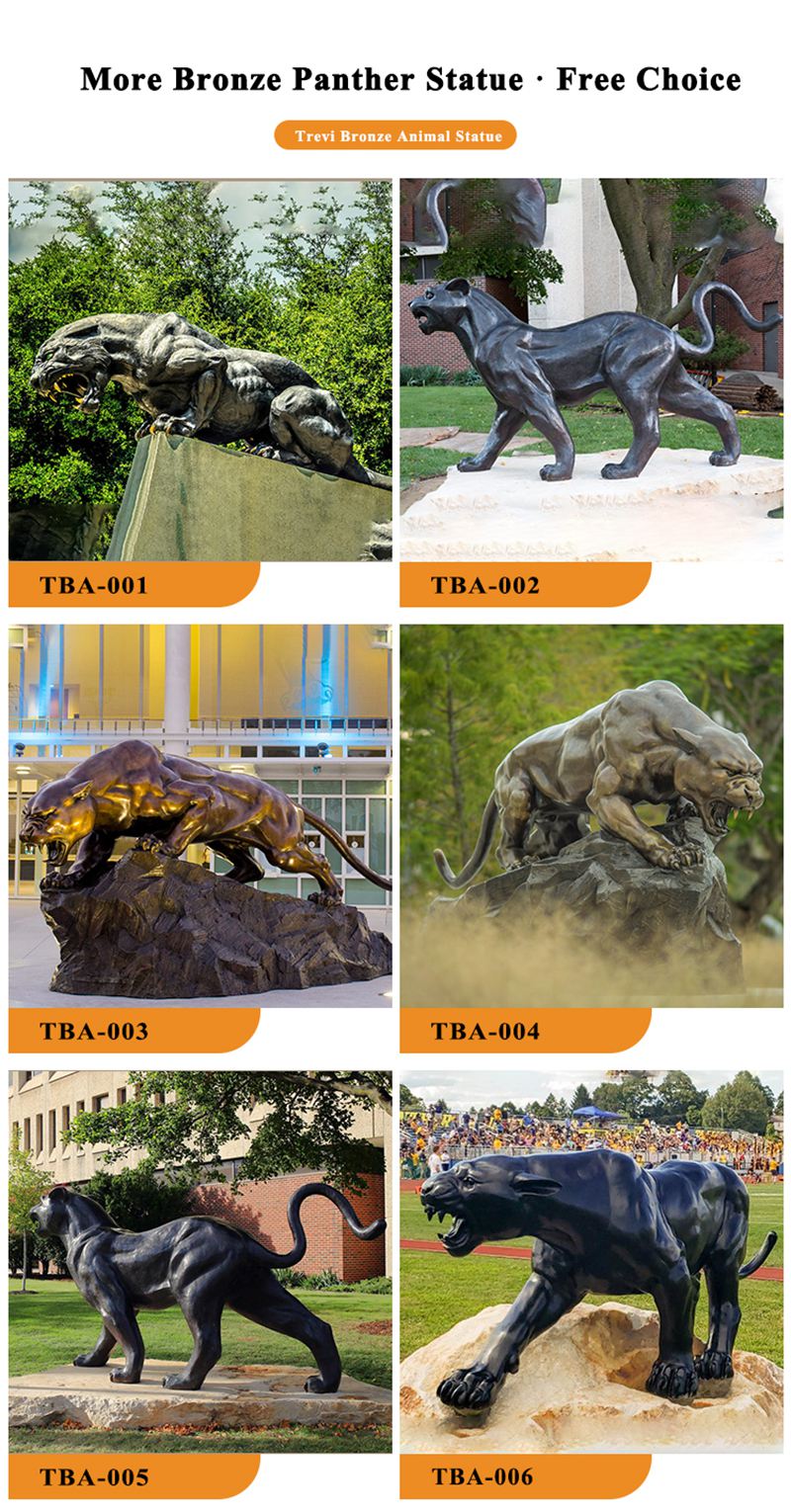 Customer Feedback:
This is a bronze panther sculpture that we used to make. The client stands next to the leopard to form a harmonious and beautiful picture. Of course, the customer is very satisfied with this animal sculpture. This is also one of our most satisfying sculptures.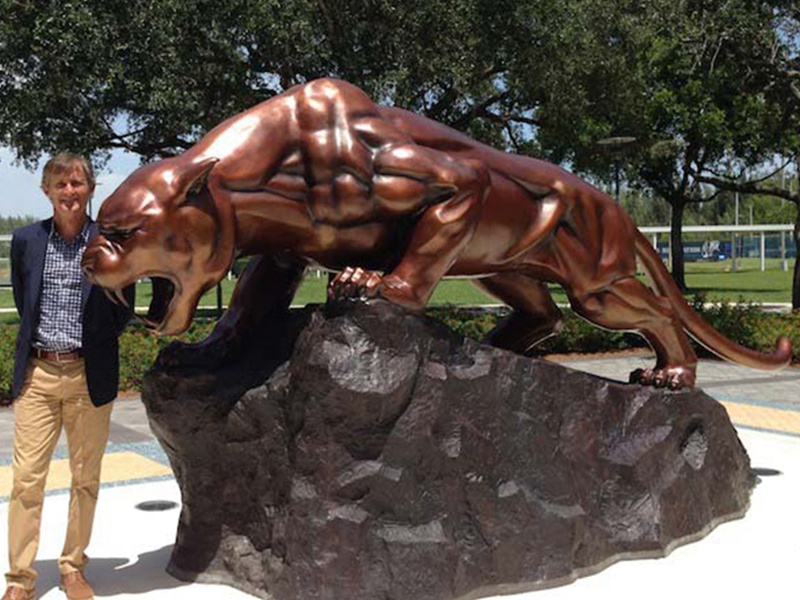 If you want to customize an outdoor garden bronze animal sculpture, then we will be your best choice. Our professional team is always at your service!