Description of Perseus with the head of Medusa statue
The subject matter of the bronze Perseus statue is the mythological story of Perseus beheading Medusa, a hideous woman-faced Gorgon whose hair had been turned to snakes; anyone who looked at her was turned to stone. Perseus stands naked except for a sash and winged sandals, triumphant on top of the body of Medusa with her head, crowned with writhing snakes, in his raised hand. Blood spews from Medusa's severed neck. This bronze Perseus with the head of Medusa statue Museum art for sale is the latest product produced by the Trevi factory. Excellent workmanship and high quality are what we guarantee to every customer. We have a very high-quality assurance that it would not be damaged when placed outdoors for many years.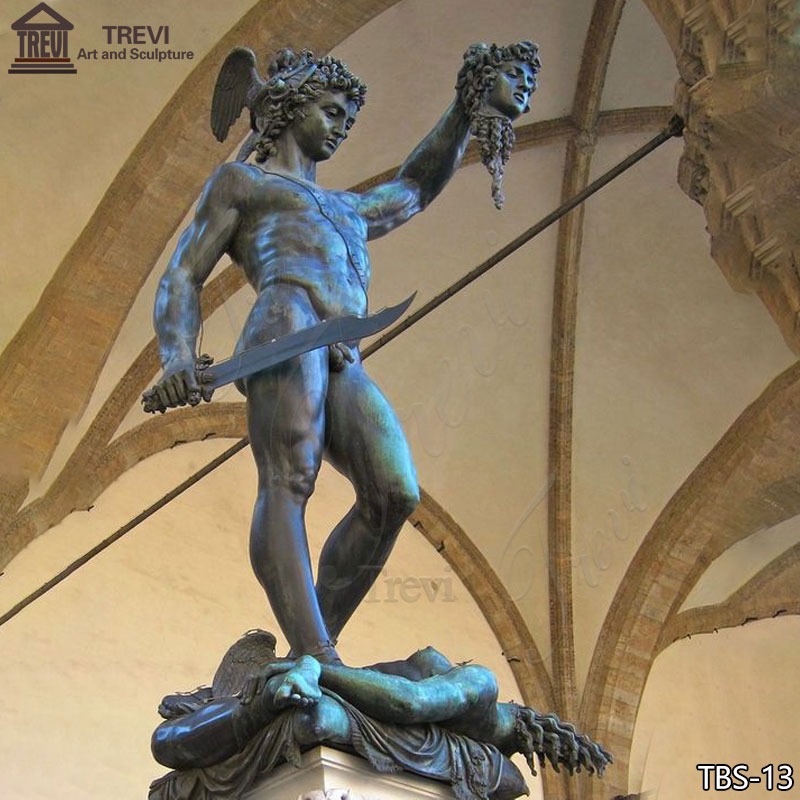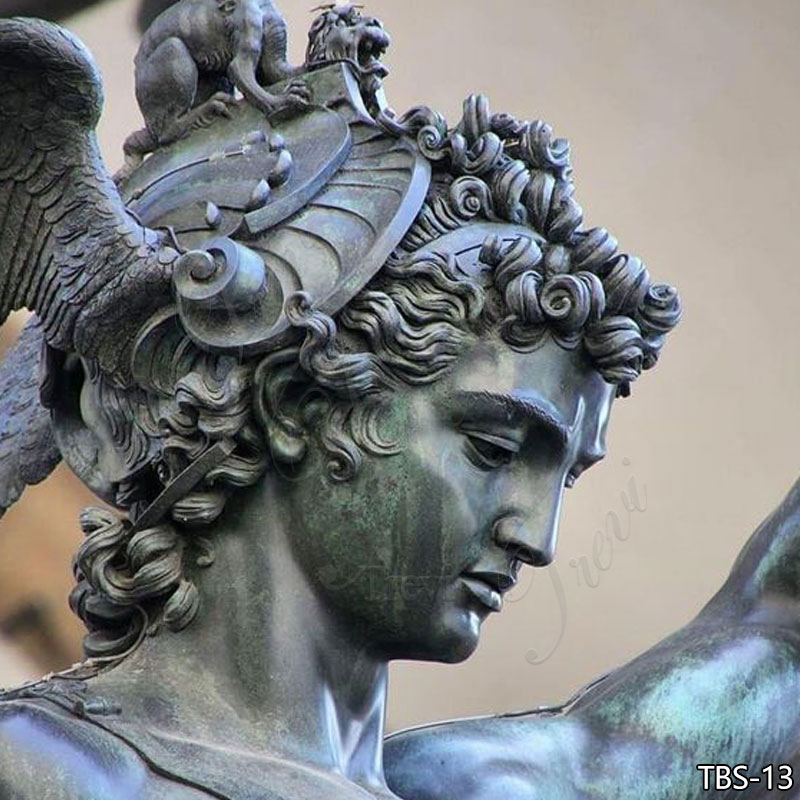 Professional Lost-waxing Technique
The bronze Perseus with the head of Medusa statue made by the Trevi factory could not only be very realistic but also very delicate on the surface of the sculpture. This is because we use silica sol in the casting process. Using silica sol to turn the mold could not only restore all the details of the figure perfectly but also make the surface of the bronze statues for sale very smooth and delicate without any white spots. The artists in our factory could skillfully use this technique to ensure that the sculpture perfectly restores the original work of the designer to the greatest extent.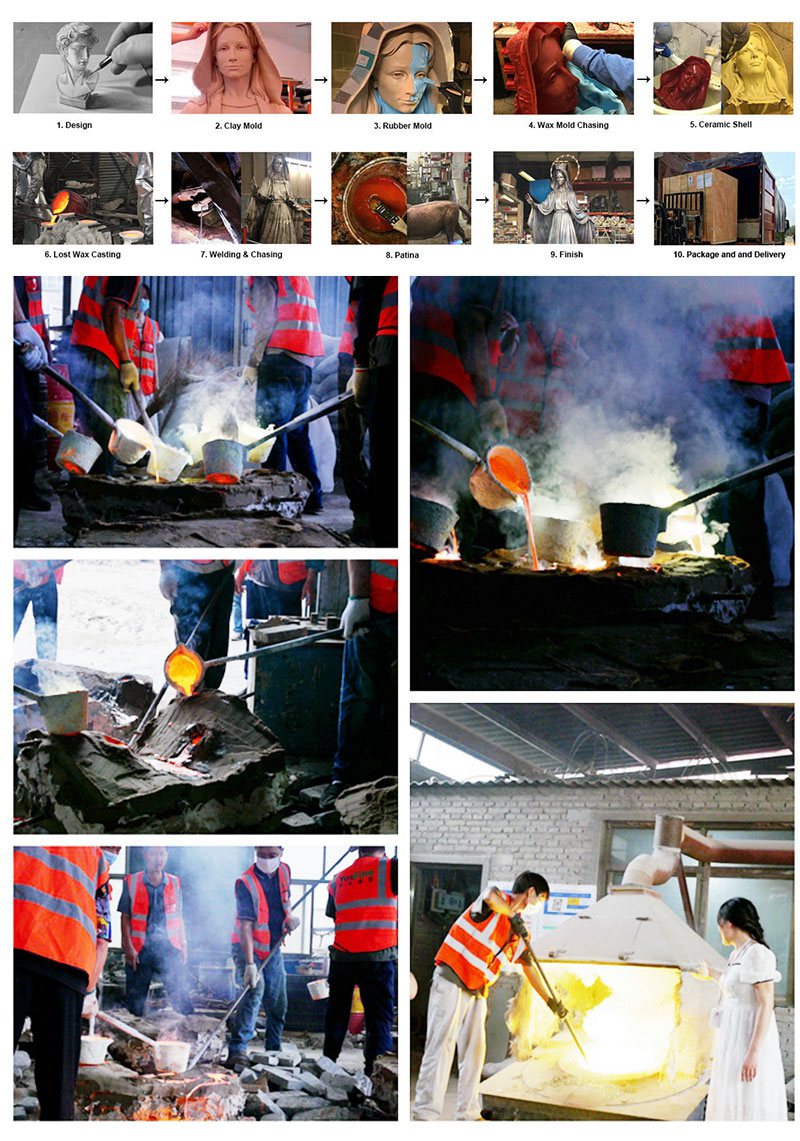 The Beauty of Patina
Enhancing the allure of our bronze Perseus with the head of the Medusa statue is the application of the renowned patina coloring method. This meticulous process involves the application of various chemicals to the sculpture's surface, resulting in a beautiful, natural-looking patina finish. The patina not only enriches the sculpture's visual appeal but also protects against environmental elements, ensuring its longevity and resilience. The carefully crafted patina adds depth and character, accentuating the intricate details and highlighting the sculpture's artistic merit.
Customized Service
Trevi Factory offers tailor-made services to cater to the specific requirements of our customers. We could customize the bronze figure sculpture's color, size, and shape to align perfectly with your preferences and vision. Your artistic and creative desires are our top priority, and we are dedicated to bringing your unique ideas to life through our sculptures.
Trevi would be your best partner. If you are interested in this bronze Perseus with the head of Medusa statue, please get in touch with us as soon as possible.