This bronze dragon turtle statue is handcrafted using traditional lost wax. It is a true work of art that combines timeless beauty with exceptional craftsmanship.
The Value of Bronze Dragon Turtle Sculpture
Bronze is a precious metal that has been valued for thousands of years for its durability, beauty, and symbolic meaning. Our dragon turtle sculpture is made of high-quality bronze that would last for generations, making it a wise investment for anyone who wants to add a touch of elegance and meaning to their space.
In addition to its material value, the dragon turtle sculpture also has a spiritual value that transcends its physical form. As a feng shui symbol, it is believed to attract positive energy, promote harmony and balance, and enhance the overall well-being of its surroundings.
The Symbolism of Dragon Turtle Sculpture
In Chinese mythology, the dragon represents power, wealth, and good fortune, while the turtle symbolizes longevity, stability, and protection. Together, the dragon turtle represents a perfect balance of yin and yang energies, creating a harmonious and auspicious environment.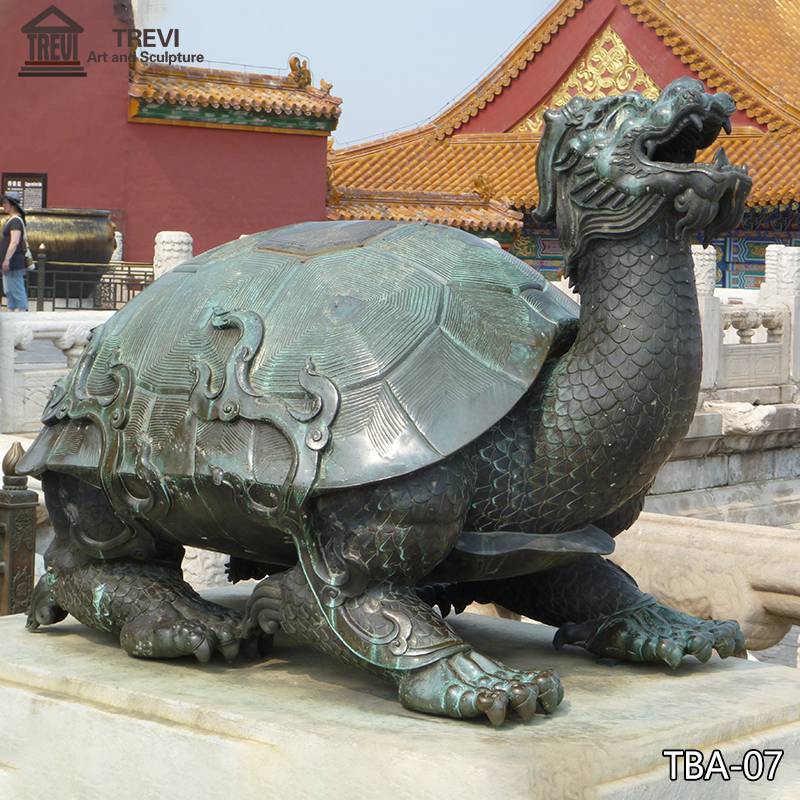 The Traditional Lost Wax Casting Technique
Our dragon turtle sculpture is made using the traditional lost wax casting technique, a time-honored method that has been used for centuries to create bronze sculptures of exceptional beauty and quality.
This technique involves creating a detailed wax model of the sculpture, which is then coated with a ceramic shell and heated until the wax melts away. The resulting hollow shell is then filled with molten bronze, which solidifies to form the final sculpture. This process allows for incredible precision and detail, resulting in a sculpture that is both visually stunning and emotionally resonant.
Customer Feedback
We are proud to say that our dragon turtle sculpture has received rave reviews from our customers, who have praised its beauty, quality, and spiritual significance.
Shown here are some of the bronze animal sculptures we made. Each piece has a different patina, and each animal has its own unique style.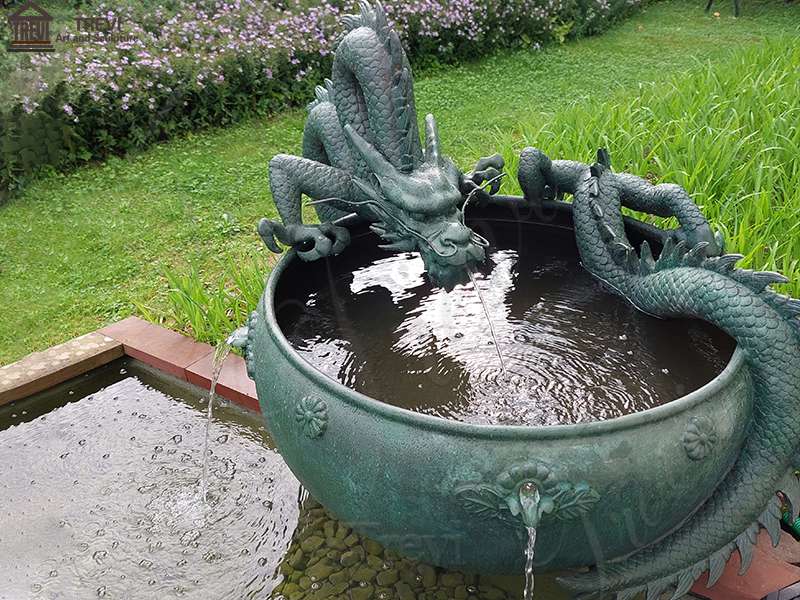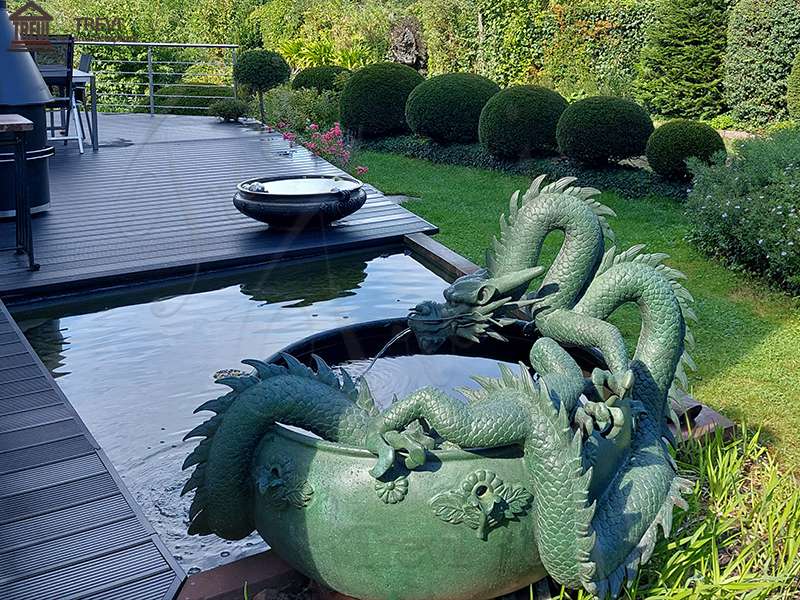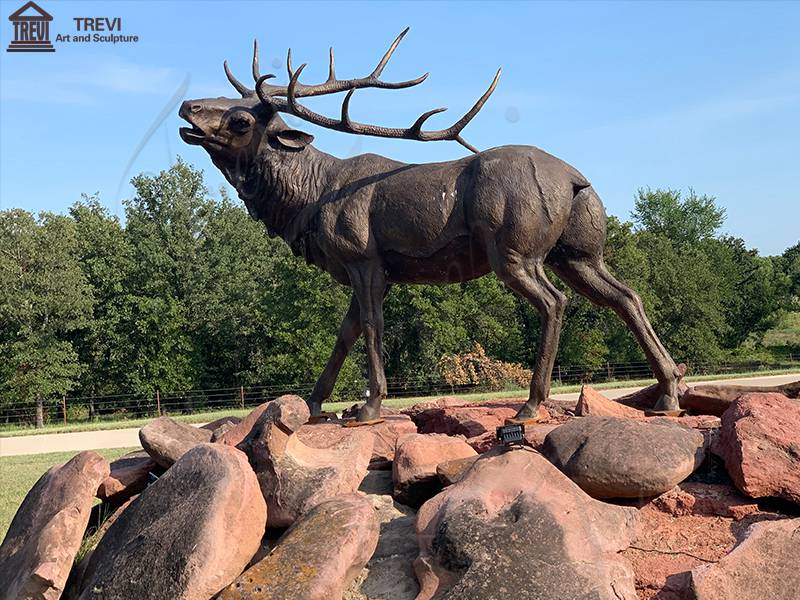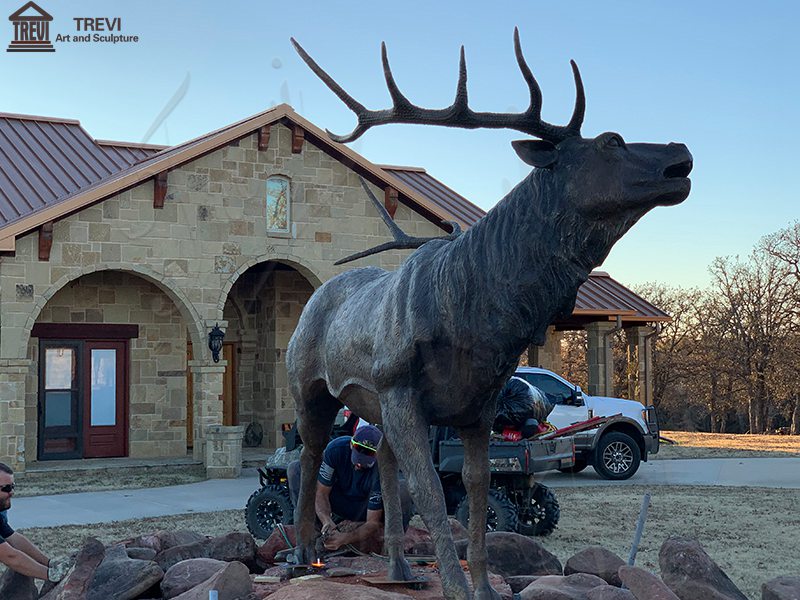 If you also want a bronze dragon turtle sculpture representing good luck, please contact us to buy it. We would provide you with the best discount.