This is a school mascot statue placed on a university campus. It is a bronze statue of a leaping tiger.
The lifelike figure and ferocious expression fully demonstrate the deterrent aura of the tiger as the king of the forest.
Trevi has 40 years of experience in customizing bronze sculptures, and could create and design bronze statues that best represent the school's unique style according to the school motto of each school!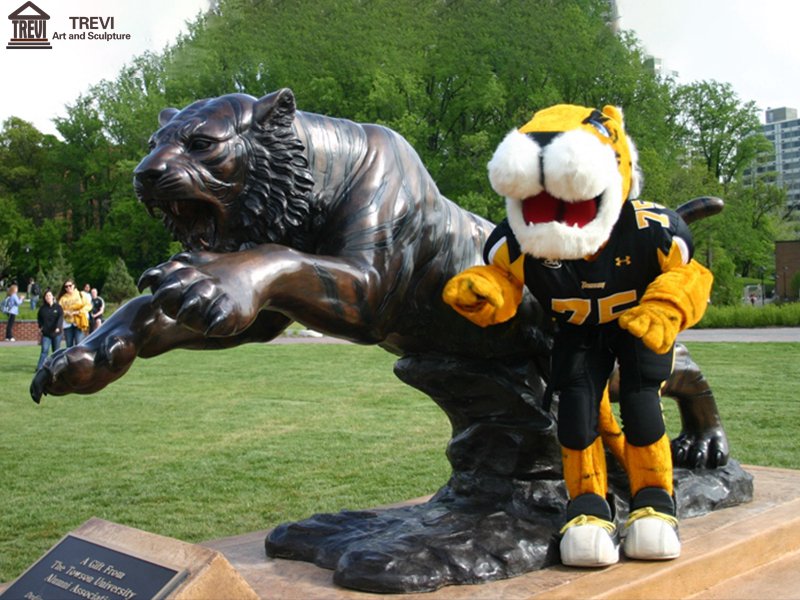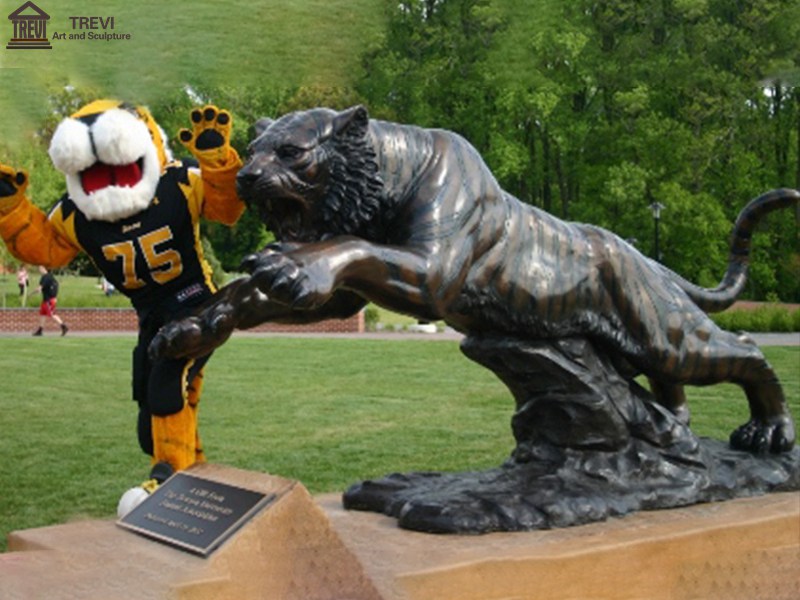 Lost Wax Method Production Craft:
Trevi crafts our bronze tiger statues using the traditional lost wax method. The exquisite clay model has shown the charm of the wild tiger. The powerful aura of the tiger and the lines on its body could be seen on our clay model.
Real Customer Feedback:
Here is a pair of bronze tiger statues we made for a client. We professionally colored the tiger statue the same skin tone as a real tiger.
This pair of tigers stood facing each other, about the same height as a human, which shows that this is also a great project.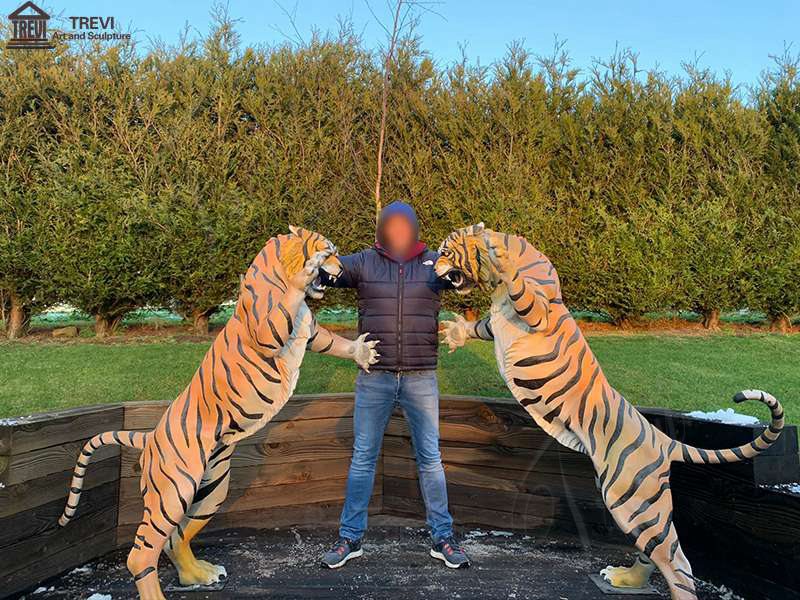 Customers also sent us thanks for their satisfaction with our Outdoor Wildlife Statues. It's something that makes everyone happy!
Whether you want a custom bronze wildlife statue for yourself, for a school, or other institution, we could design and fabricate it for you.
Welcome to contact us for consultation and purchase of school mascot statues! Buy now and enjoy our biggest discount of the year!