Eagle Sculpture Description:
This bronze eagle sculpture is cast of high-quality bronze, which includes 80% bronze and 20% rare material. This proportion could guarantee the rigidity and quality of every bronze sculpture. So, our bronze eagle statue could keep a long time and still has its original charm. And this also could guarantee it would not be damaged when people use it.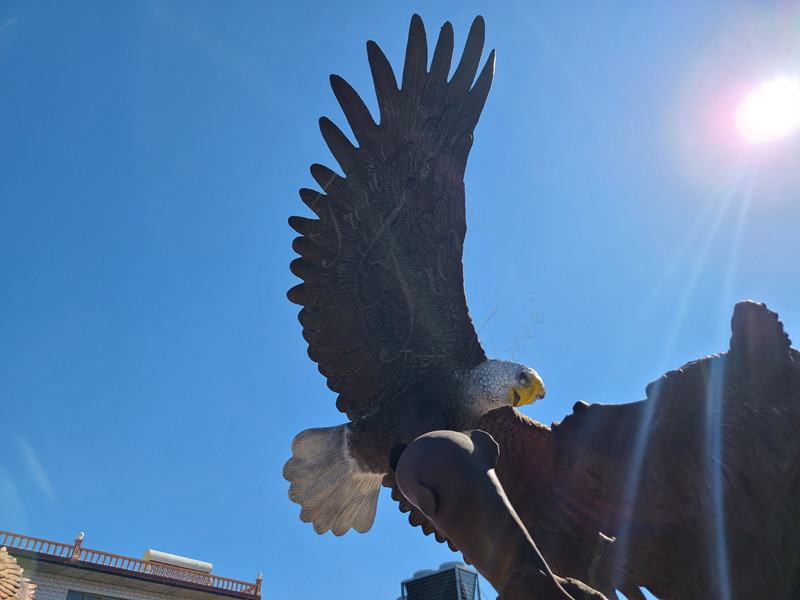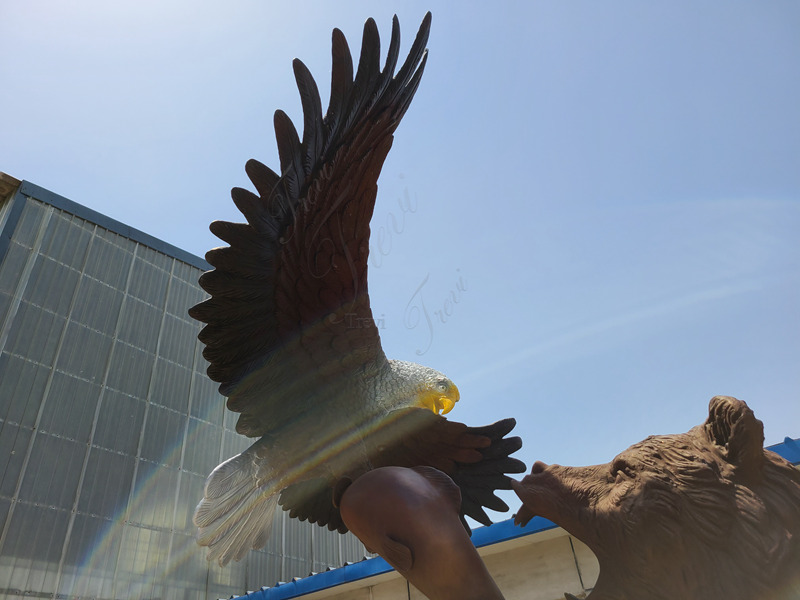 Details:
When casting bronze eagle sculpture, we catch the unique characteristics of a real eagle and show them in bronze material. Every eagle statue is in the right proportion. Look at its acute eyes, powerful wings, and strong muscles, these all show the eagle sculpture's charm. Even you could feel its power by looking at these pictures.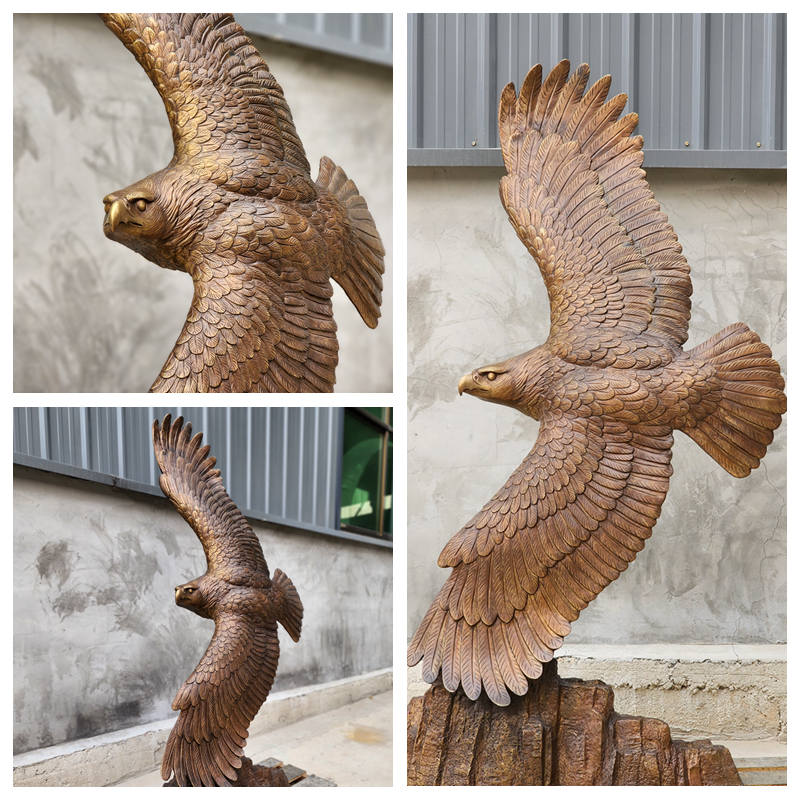 Unique Patina:
Trevi is good at the patina of all bronze sculptures. You could notice almost every eagle has no less than one patina, which is our biggest advantage. Different layers of patina could make the eagle more vivid and lifelike. Believing you must want a lively eagle statue ornament to decorate your garden or private home.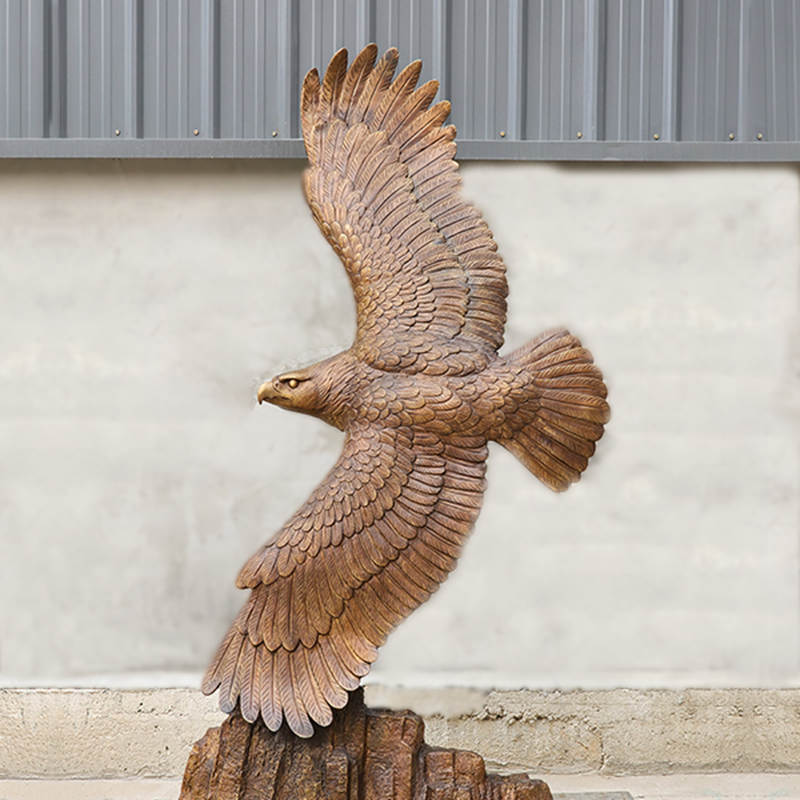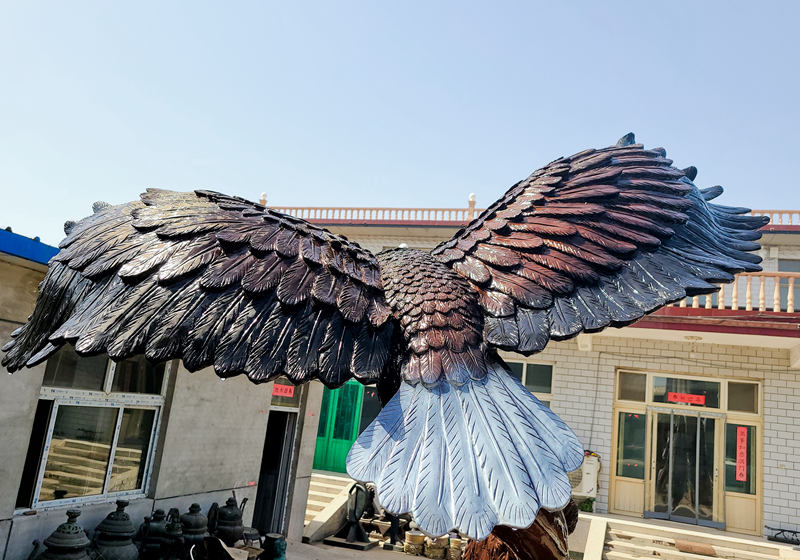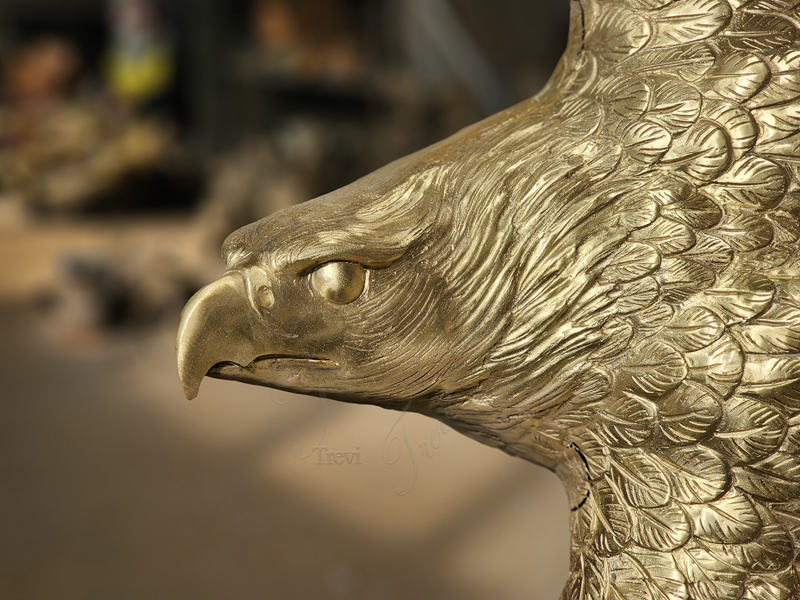 Real Feedback:
Our outdoor eagle sculptures are very popular with clients. There are customers purchase our beautiful eagle statue to decorate their swimming pool, garden, private room, office room, and so on. The followings are the feedback pictures that they share with us. Maybe you could also purchase one to decorate your own home or office, which is a power and freedom symbol.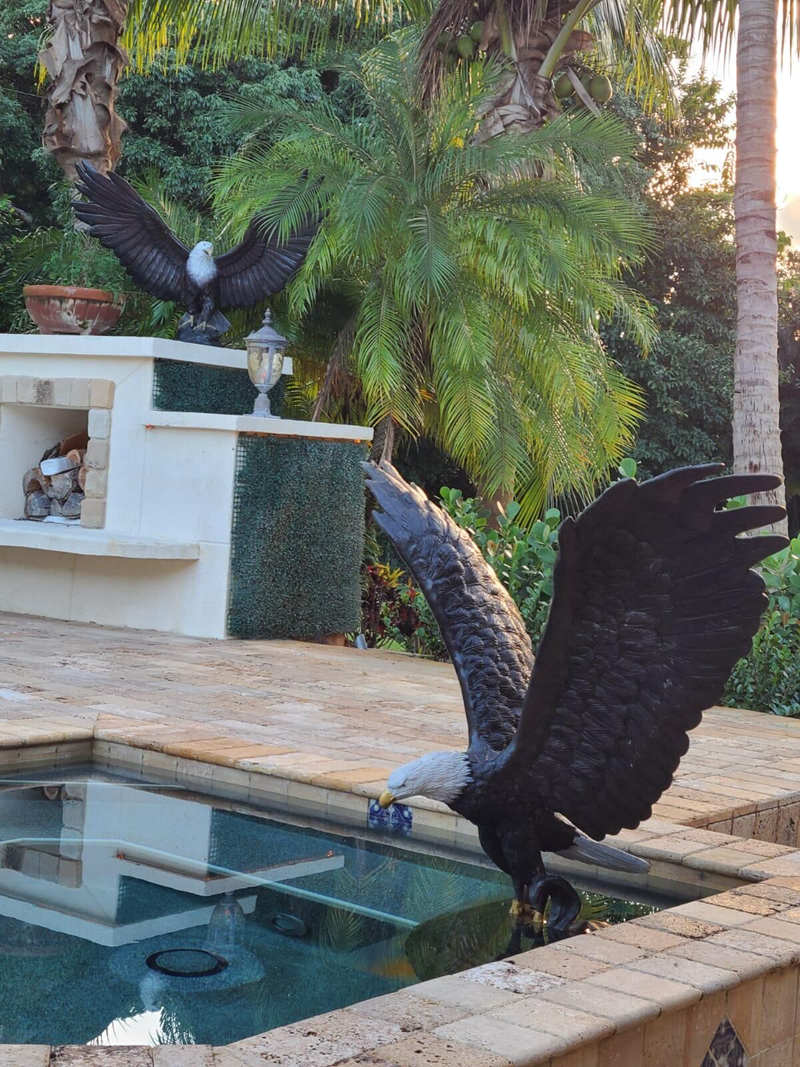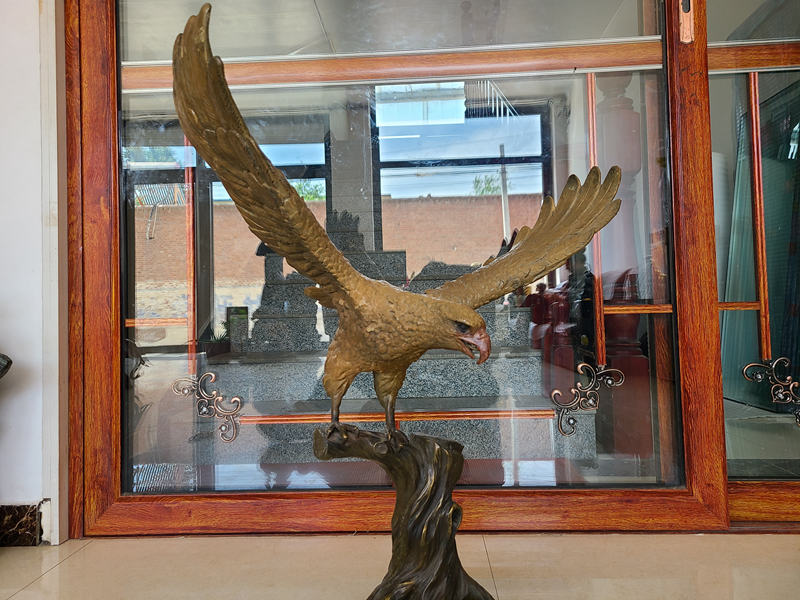 We could cast all kinds of sizes and patinas of eagle sculptures to you so that you could use them to decorate outdoor places or indoors. By the way, our large bronze eagle statue also has a good price. So, why not inquire us for more information? Our professional staff is always at your service.