This Bronze Tim Horton Hockey Statue is very classic and famous and was installed at the corner of Main Street and Marine Drive near the Canalside Metro Station in October 2014. The bronze was a gift to Buffalo City, our factory could restore one to decorate your city!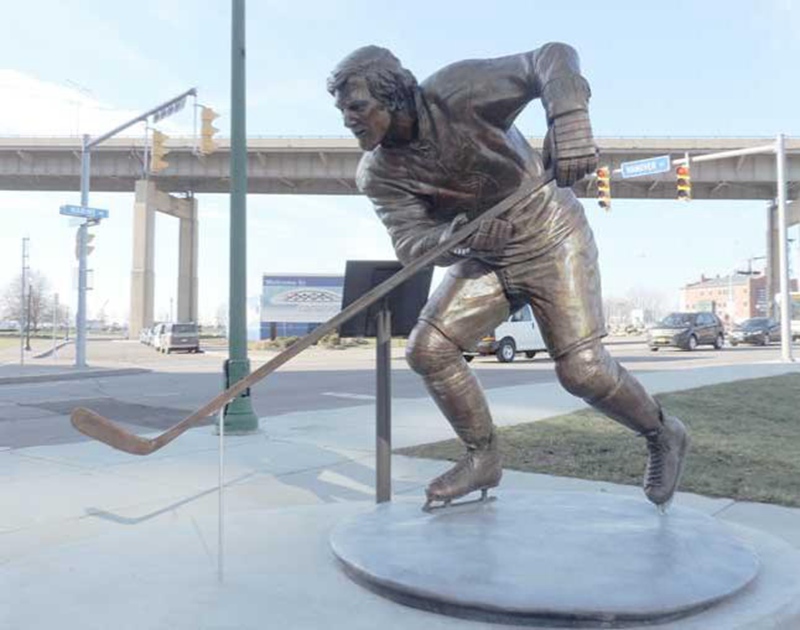 Introduce the Hockey Statue origin:
Horton was one of the strongest and toughest players on the Toronto roster, he was so intimidating that nobody wanted to fight him. Jerry McKenna is an American sculptor whose work could be found in museums, churches, and so on around the world. This bronze hockey statue is one of his artistic masterpieces! The sculpture was a gift to the city of Buffalo to honor Tim's first game played with the Buffalo Sabres on this site at the Buffalo Memorial Auditorium on October 8, 1972. Decades later, this sculpture still allows us to see Horton's heroic stance!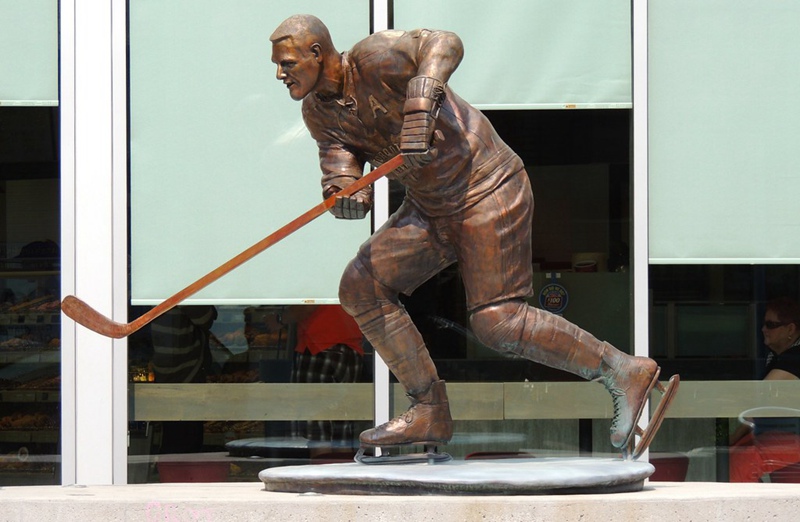 Explore More Details of the Sculpture:
The sculpture portrays the state of the Horton so realistic, just like we were there to see Horton was racing. Horton is paused in mid-skate with his left leg back and his stick close to the ice, as if concentrating intently on some invisible puck. The piece has a compelling sense of motion! This bronze sportsman statue shows us vividly the figure of a sportsman, an awesome star of the sports world!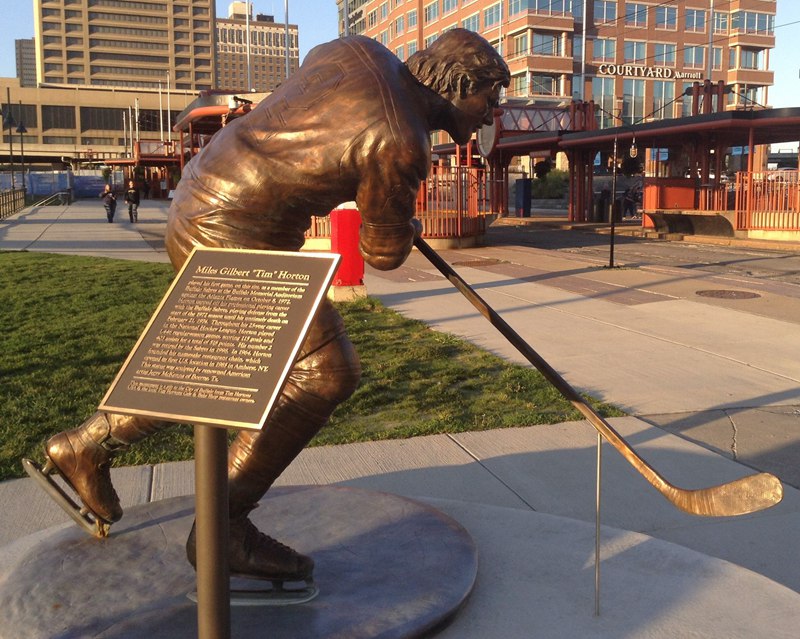 Trevi could Restore the Perfect One for you:
At the end of his 24-year NHL career, Horton played 1,446 regular season games, scoring 115 goals and 403 assists. In 2017, he was named one of the 100 Greatest NHL Players in history. This sportsman sculpture is also becoming more and more admired because of Horton, our factory masters have studied it thoroughly, knowing the details and proportions of all parts of the sculpture. As a result, our factory could restore this sculpture to a high degree, so that Horton's heroic figure could be spread to wherever you want!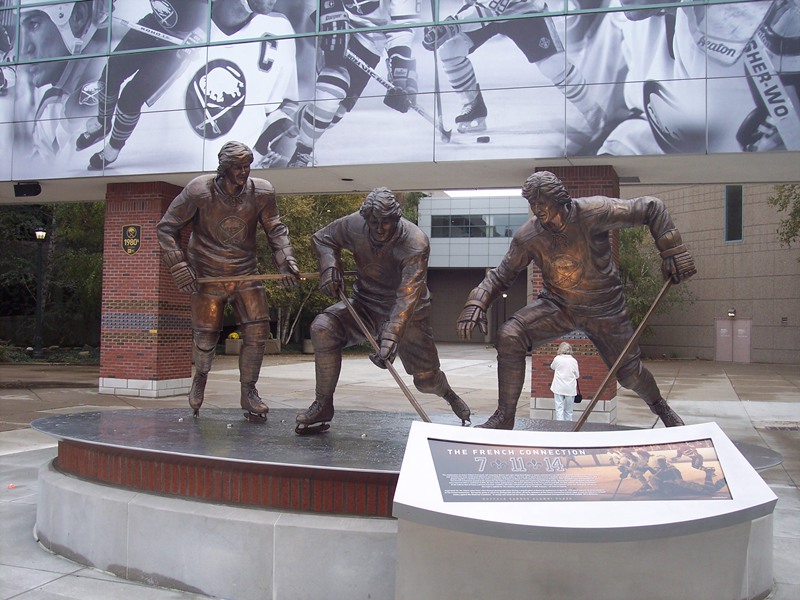 Where is the Best Place for the Sculpture?
This sculpture is based on Horton and is often popularly commemorated as a world-famous sculpture. If you like this sculpture and want it to decorate your city, it is perfect as a mass-project sculpture. You could put it in a lively street, or in a park or square, it's very appropriate. The bronze sportsman sculpture could bring visual enjoyment to travelers, and could also add humanity to the city.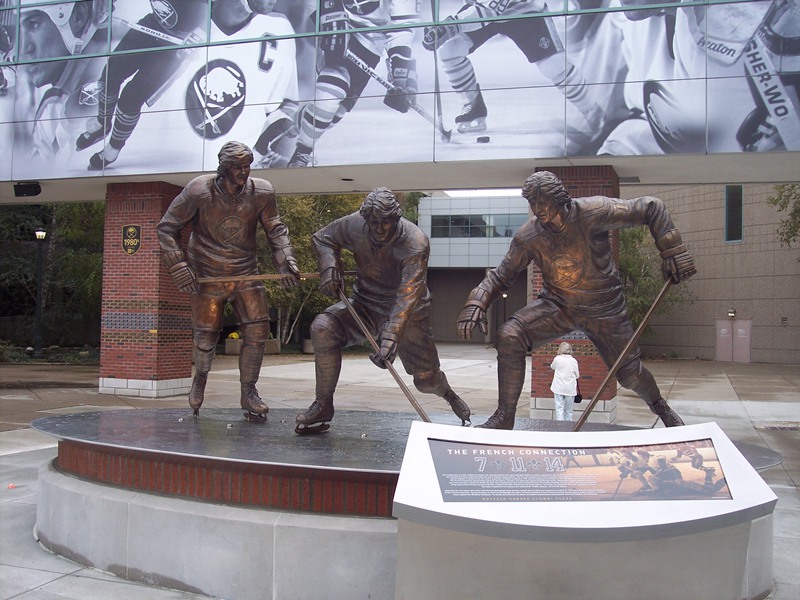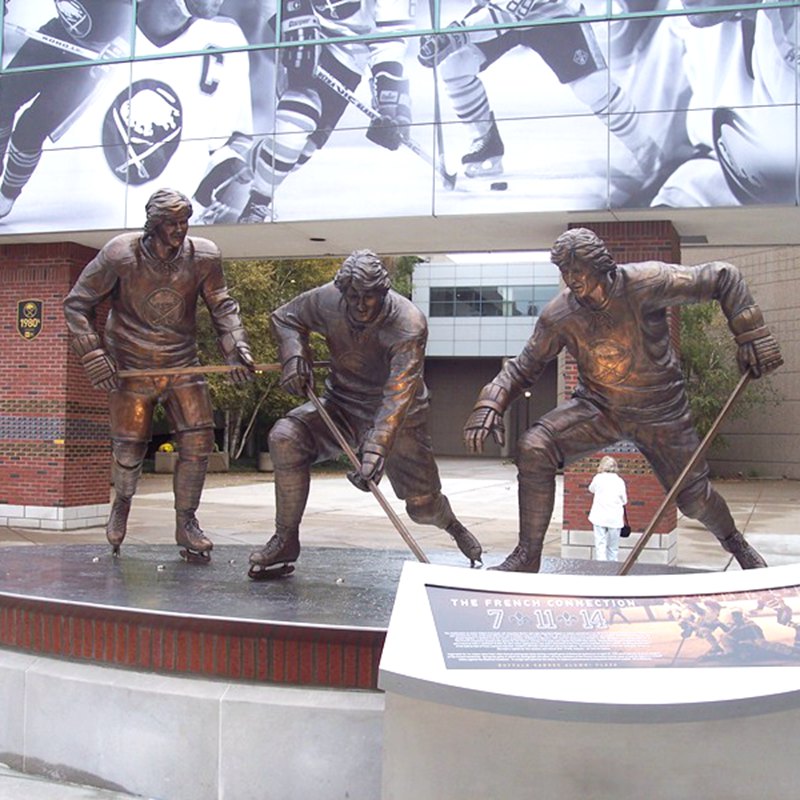 If you're interested in our Bronze Tim Horton Hockey Statue or want to know more information, please contact us immediately! Trevi, the whole would be happy to see you here and give you the powerful help!