Female Statue Marble Fountain Description
This exquisite marble garden fountain shows a distinctive design, making it the perfect adornment for your courtyard or private garden. At its heart, a graceful female sculpture takes her place, delicately cradling a jar in one hand while the other rests gently on her chest. The fine details of the sculpture bring a sense of artistry and craftsmanship to life. The presence of this marble fountain not only adds a touch of sophistication but also serves as a captivating focal point, creating a serene and inviting atmosphere in your outdoor space. Its inherent elegance and timeless beauty are bound to elevate the overall aesthetic of your yard, providing a truly enchanting experience for all who visit.
Vivid Hand-Carving Details
The marble water fountain showcases an unparalleled level of artistry in its sculpted design, where every element, from the delicate facial features of the central female sculpture to the intricate details of her hands, is executed with precision. The fine craftsmanship brings forth a lifelike quality to the sculpture, capturing the grace and elegance of the subject in a truly remarkable manner. The attention to detail in the sculpting process is evident, and it's a testament to the artisan's skill and dedication.
More Options for You to Choose
At Trevi, we take pride in offering a wide selection of large outdoor marble statue fountains. Our collection is designed to cater to diverse tastes and preferences, assuring that you will find the perfect fountain to enhance your outdoor space. With each creation, we strive to capture the essence of beauty, combining refined artistry with the natural elegance of marble.
Why Choose Trevi Art Sculpture Factory
Trevi Art Sculpture is one of the Leading manufacturers and exporters, which has specialized in sculpture productions for 40 years. Our factory boasts some of the industry's finest talents who approach marble carving with great dedication and reverence. Located in Quyang, the birthplace of sculpture, our artists have been studying the art of marble carving since their childhood.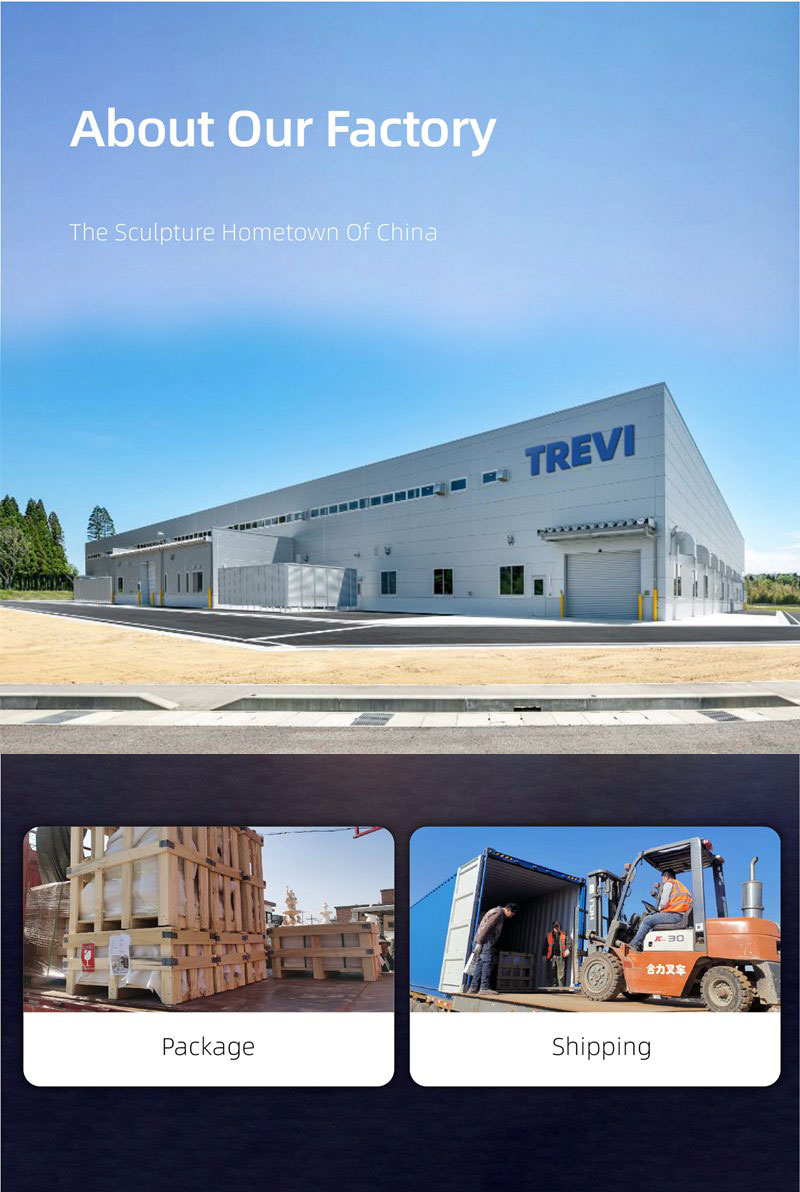 We also provide customized service, we would design the statue according to your requirements. So if you are looking for a beautiful marble statue fountain, feel free to contact us!