Marble Statue Fountain Introduction
The marble statue fountain is a captivating work of art that takes center stage with its exquisite portrayal of a woman wearing a vibrant orange dress and a garland of flowers adorning her head. This central figure exudes an air of grace and beauty, her presence commanding attention. One hand delicately raises the hem of her skirt, creating a sense of movement and grace, while in her other hand, she holds a pristine white dove, symbolizing purity and tranquility.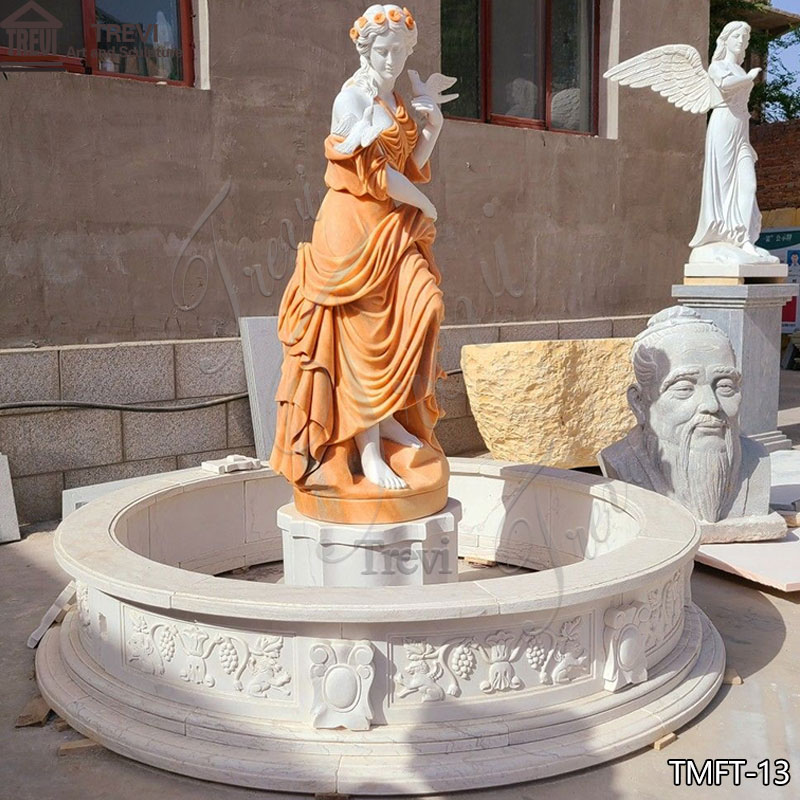 Eye-Catching Lady Sculpture
The intricate craftsmanship of this lady sculpture is a testament to Trevi's sculptor's skill and attention to detail. Every curve and contour of the figure is meticulously carved, capturing the subtlest nuances of expression and form. As the woman stands in the heart of the fountain, water gracefully cascades around her, creating a dynamic and ever-changing backdrop that enhances the marble fountain's aesthetic appeal. The interplay of the smooth, polished marble and the flowing water evokes a sense of artistry and natural harmony.
Trevi Factory has professional sculptors that hand-carved this outdoor marble fountain. Their carving skills have received rave reviews from our customers around the world.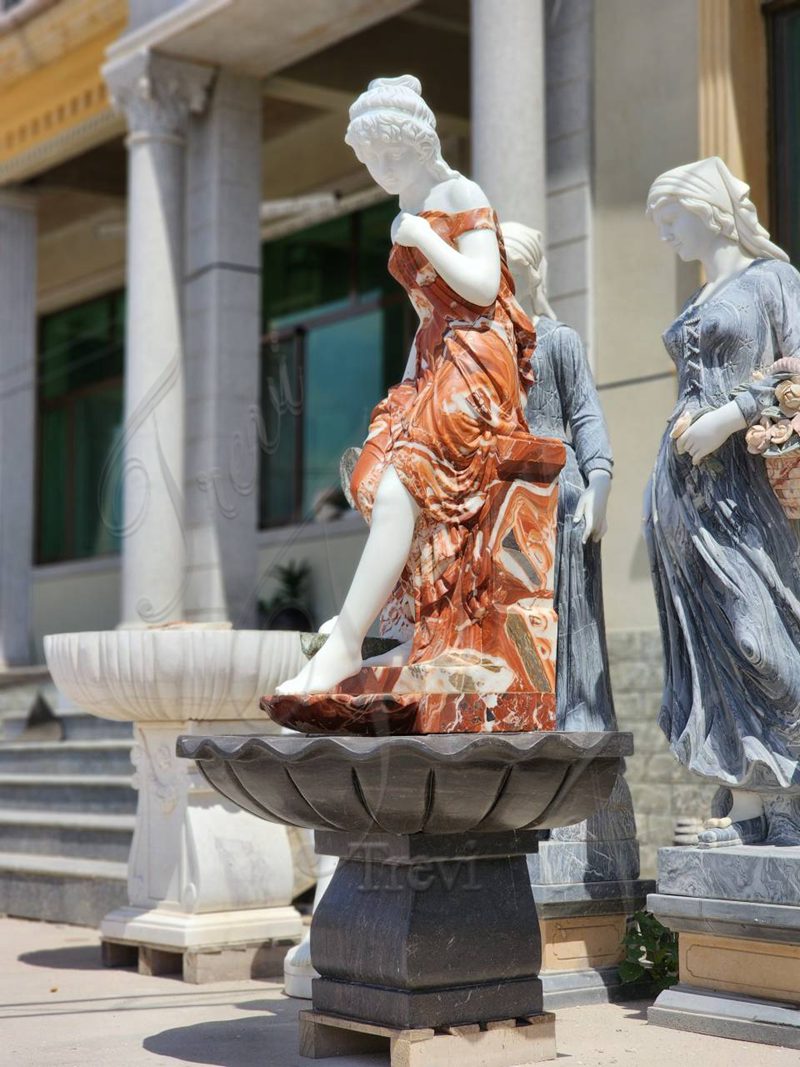 Safe Delivery to You
Trevi Factory places significant emphasis on ensuring the seamless delivery of the marble fountain to your residence. Once we receive the confirmation from the customer, we would arrange the shipment immediately. We could offer a variety of shipping options and also provide door-to-door service to our customers.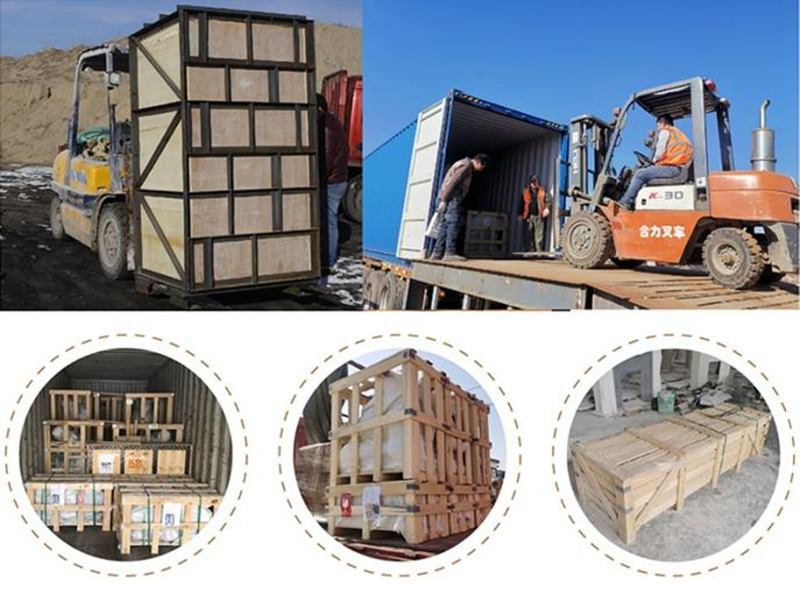 Trevi Provides The Best Installation Service
Trevi would provide you with detailed installation drawings, and also provide installation guidance. We would conduct a trial installation after the marble statue fountain production is completed. If our customers need it, we would take a video of the trial installation and send it to them.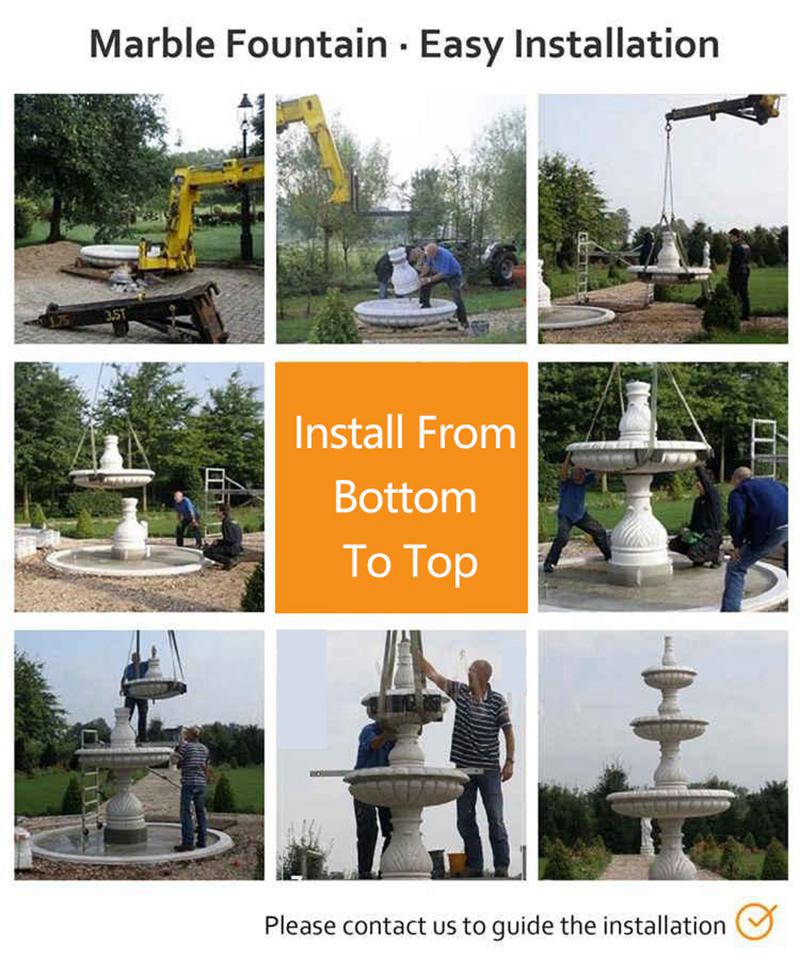 More Marble Garden Fountains to Choose
At Trevi, we take pride in offering a wide selection of large outdoor marble statue fountains. Our collection is designed to cater to diverse tastes and preferences, assuring that you will find the perfect fountain to enhance your outdoor space. With each creation, we strive to capture the essence of beauty, combining refined artistry with the natural elegance of marble.
If you are looking for marble garden fountains with figure sculpture, contact us now for more information.