Why Does Our Crab Statue Look So Realistic?
We have very professional and specialized artists to make the animal statues. They have been making bronze crab statues for more than 30 years with rich experiences. In order to observe each part of the crab more clearly, our artists often buy fresh crabs to copy and draw, ensuring that each part restores the crab's posture 1:1. Therefore, the crab sculpture produced looks like a real crab. The whole process is complicated, but our artists could cooperate with each other to finally present a realistic large crab statue in front of us.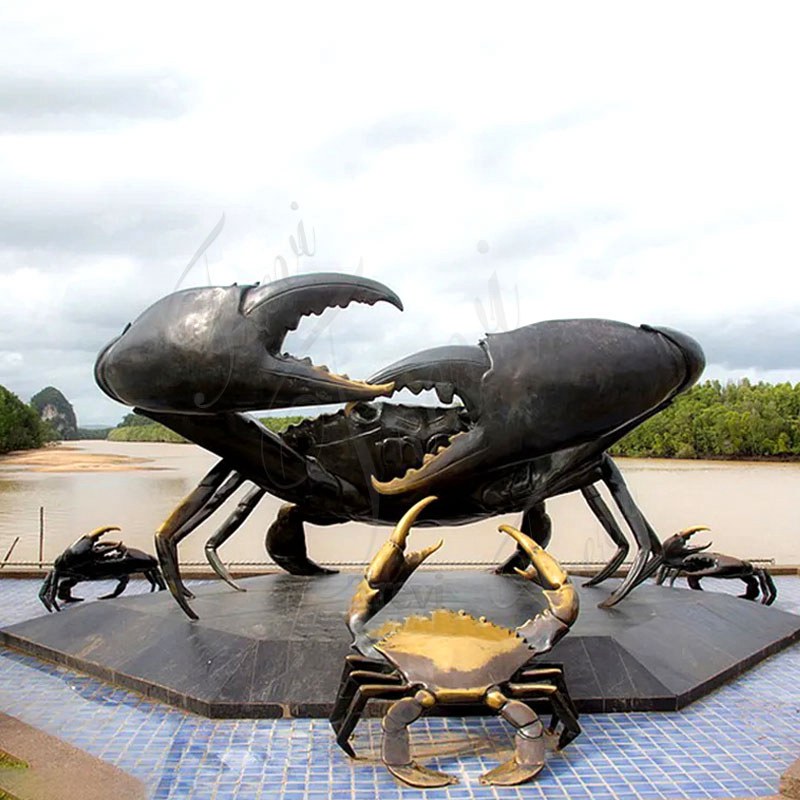 What a vivid crab statue!
You can see the details in every part of our crab sculptures. The irregular tooth marks on the pliers, the distinct joints on the slender legs, the patterns on the edge of the crab shell, etc. are all cast one by one, no matter if it is a large-sized crab. Sculpture, or a small crab sculpture, we would not ignore every part. Our excellent artists use the traditional lost wax method to create a stunning and unique piece that captures the essence of the crab. After our customers received the crab sculpture, they were amazed by its high quality and craftsmanship and gave great praise.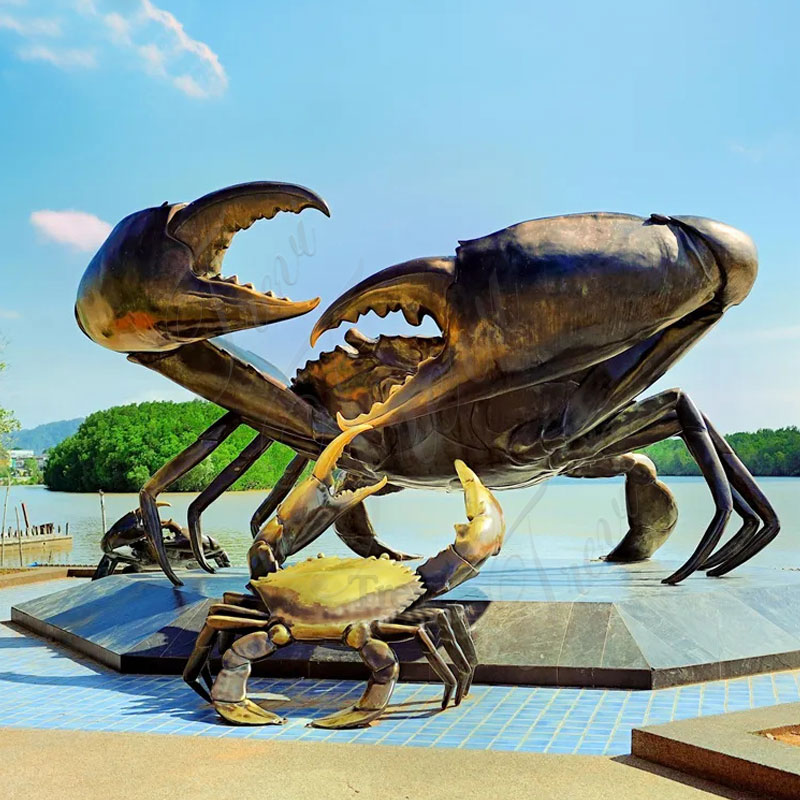 Different Color Options
The artists in the Trevi factory are proficient in a variety of bronze statue coloring methods. The effects of different coloring methods are very different. If you want the bronze crab statue to have a glittering appearance, our colorists would use gold sticking and other methods to color it. If you're going to age the surface, colorists will use chemical coloring to color your sculpture. The artists could present it perfectly no matter what coloring method is used.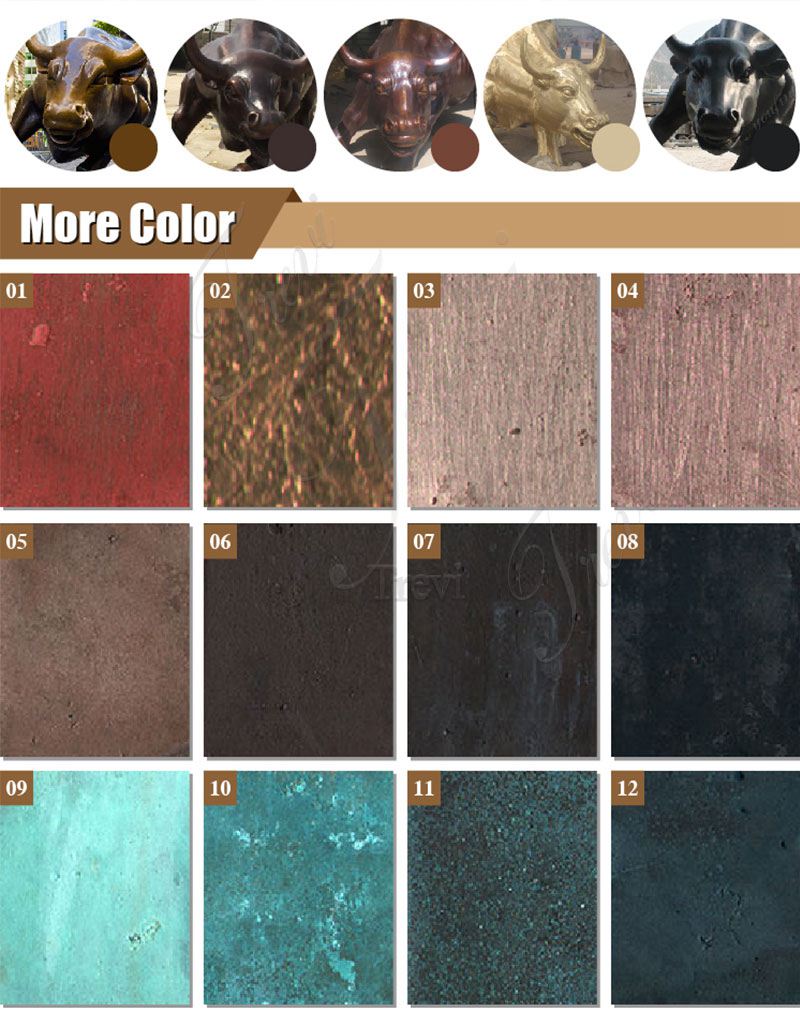 More Bronze Animals Statues for You to Choose
Trevi takes pride in offering a wide selection of bronze animal sculptures that cater to different tastes and preferences. Our range encompasses various sizes, styles, and poses, allowing customers to find the perfect piece that complements their space and personal aesthetic.
If you want to add a touch of seaside decoration to your home or office, consider purchasing a Bronze Crab Statue from Trevi. It would add wonder and serenity to your life, allowing you to perceive the unique charm of life.