Bears are very favorite animals and we often go to the zoo to watch them. Now we can enjoy the bear's cute and heroic figure at home! Looking at the sculpture's posture is just like watching a really intense fight like we'd see in a zoo. Putting one in your ideal placement, that's would be really charming!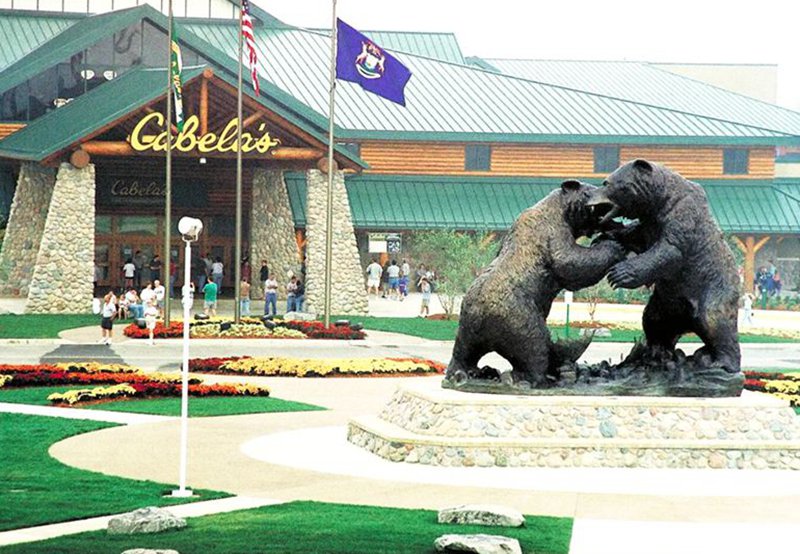 More Details about the Fighting Bear:
When we look at this sculpture, there is no doubt that at first glance we will be captivated by him. This bear sculpture is cast by our masters in high-quality bronze material. And it also has a beautiful and realistic appearance. We can see that our master made the bear's fur very detailed, the curves of the body and the state of biting each other make this sculpture more realistic, and we can feel the tension of the fight between the bears directly.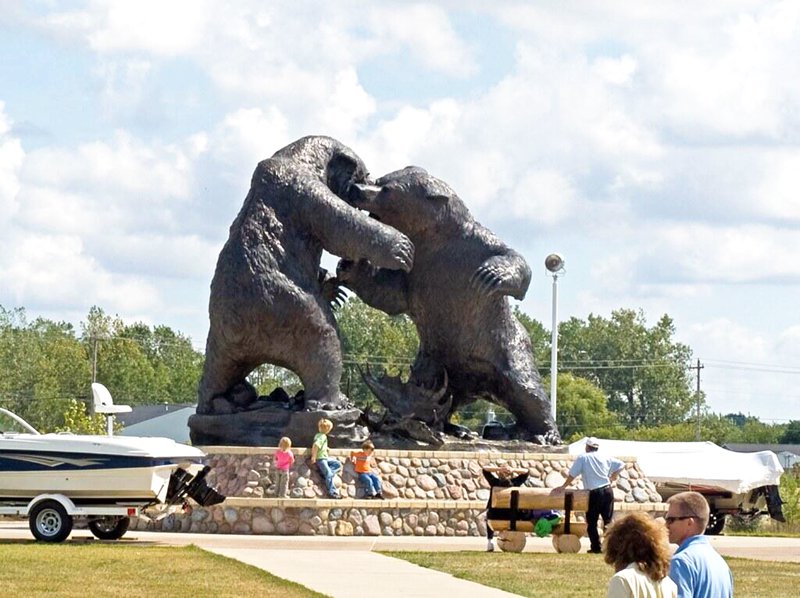 The Sculpture has been Durable for Hundreds of Years:
This life-size bronze bear statue is the result of a lot of hard work by our masters and the whole team. Every process is strictly controlled to ensure that every part of the sculpture is perfect!
We use the silicone release technique to remold the sculpture. Although this process requires our masters to reinforce one layer before waiting for the last layer to dry, this step needs to be repeated dozens of times. This undoubtedly would increase our cost of time and energy. But, this process is the best process at present, which will make the surface of the sculpture look more delicate and can better prevent rust. So our bronze bear could keep in good condition for hundreds of years, and still bring beauty to your life!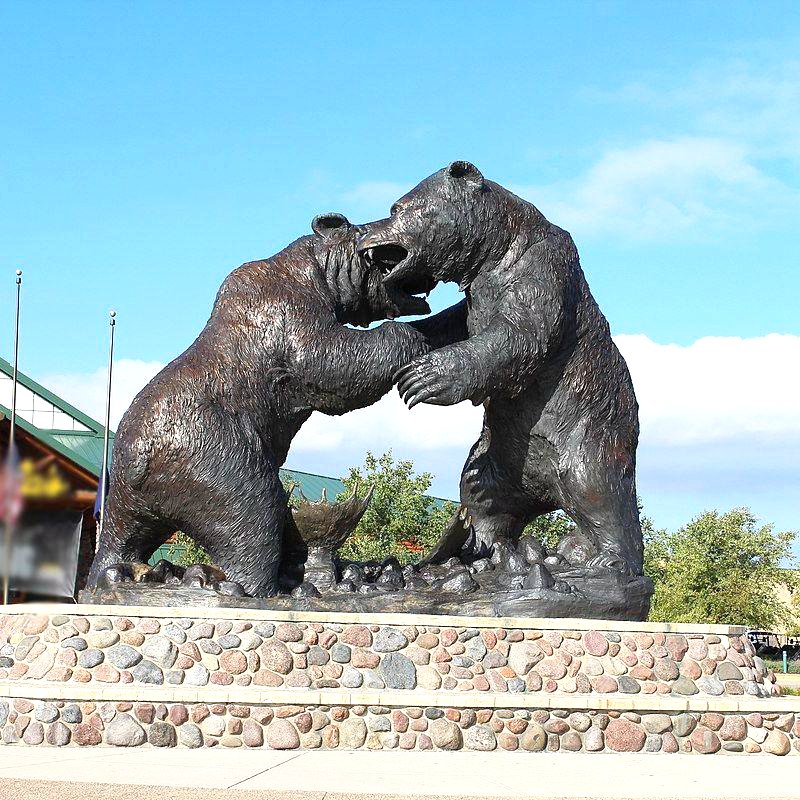 The Story of the Master Behind the Sculpture:
Trevi has a professional master's team to take care of the production of bronze bears.
Our factory respects the spirit of craftsmanship, which means that each master only focuses on the style of sculpture that he specializes in, and becomes more and more skilled. Our masters have made bear sculptures for about 13 years, they're professional and experienced. And more important is their love for the arts! In order to make a vivid bear sculpture, they go to our local zoo every day to observe bears in their true form for at least an hour! Their respect and love for art make our bear receive many positive comments! Our bear sculpture is a decoration, and also a display of artists' skill!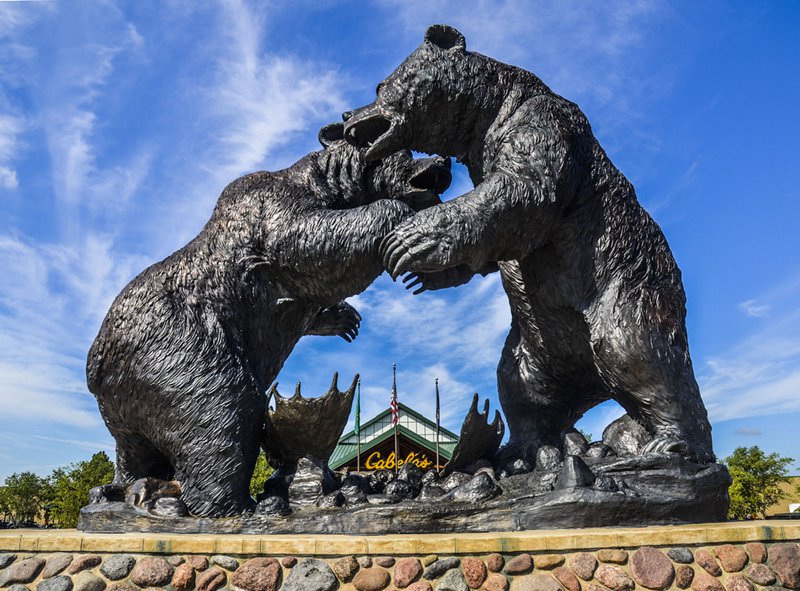 Why do Many People Like Bear Sculpture?
Bears are always in big size, which could make us feel oppressed. But the nature of the bear is changeable, it could be gentle, simple, and naive. Of course, bears also have great power! Cute looks and great power gathered in one animal, love it is really easy!
For many organizations like schools and universities, the bear statue serves as a mascot. Many organizations celebrate bears for their strength and determination. One of those is Brown University. So our bronze bear sculpture is a must-have decoration for many schools!
Besides, the bronze bear sculpture is easy to match many scenes, such as your garden, your city's park, and even as a signature decoration! That's all no problem! Our bronze bear could bring you visual pleasure, and also convey the bear's goodness and strength to everyone who sees it!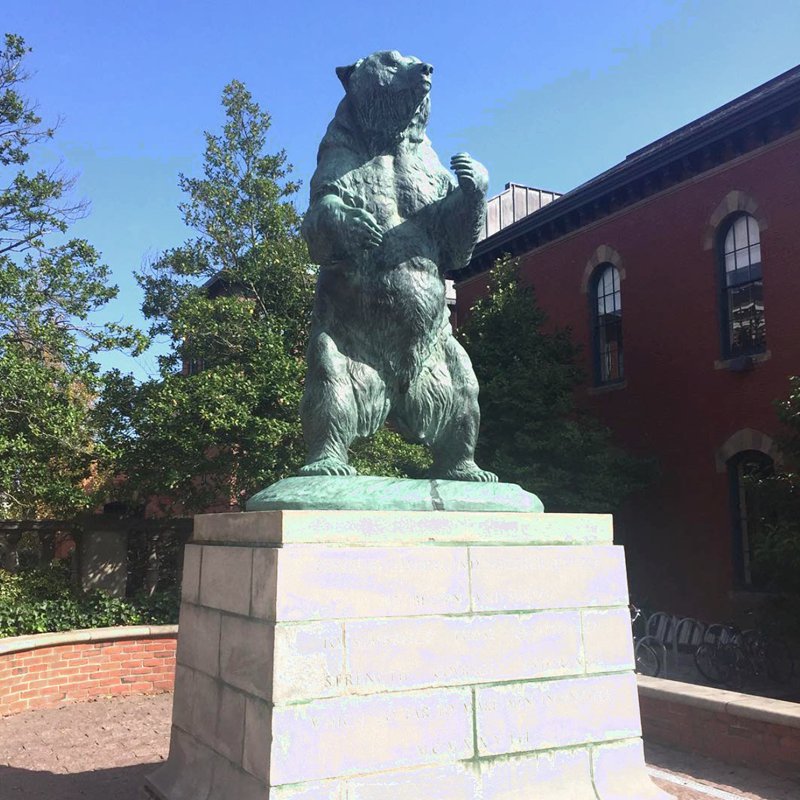 If you're interested in this bronze bear sculpture and want to know more, please contact us immediately. Trevi, the whole team is always here and wants to give you the biggest support!