Trevi's artists pay extreme attention to these life-size bronze lion statues. From the powerful muscles rippling beneath the fur to the intensity in the lion's eyes, every part is lifelike. And the life-sized proportions allow people to experience the awe-inspiring presence of a real lion in the wild. The statue's stance captures the essence of a lion's noble demeanor, simultaneously exuding both regality and a sense of untamed freedom.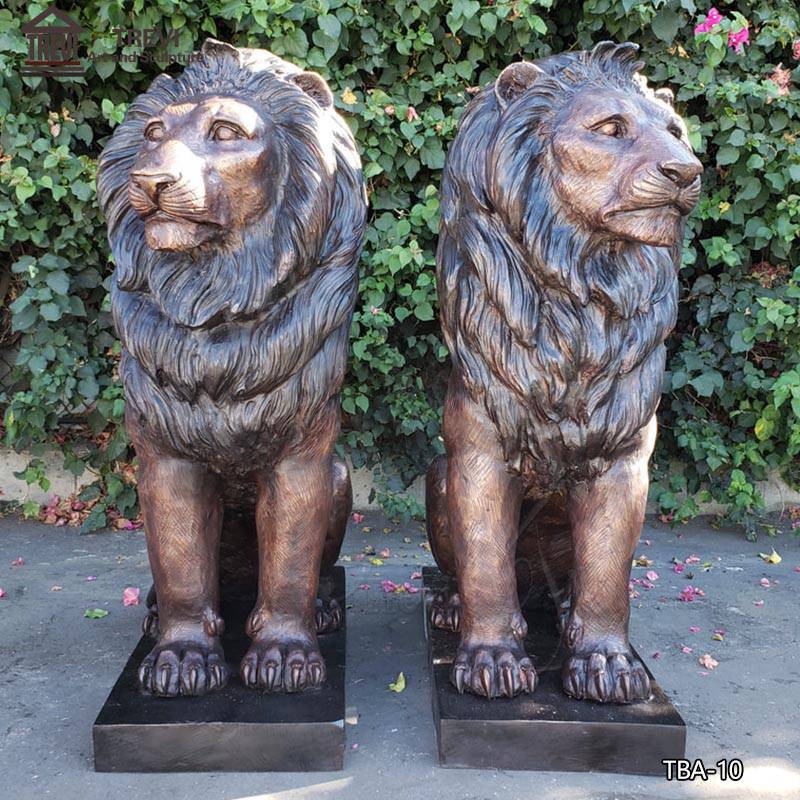 Exquisite Craftsmanship:
The specialized artists at Trevi are very familiar with the craftsmanship of wild bronze lion statues. So Trevi's bronze lion statues exemplify the pinnacle of artistry and craftsmanship. Meticulously designed by skilled artisans, every intricate detail of the lion's form, from its powerful muscles to the texture of its fur, is expertly sculpted to perfection. The lifelike representation of these majestic bronze lion statues for outdoor decoration is truly awe-inspiring.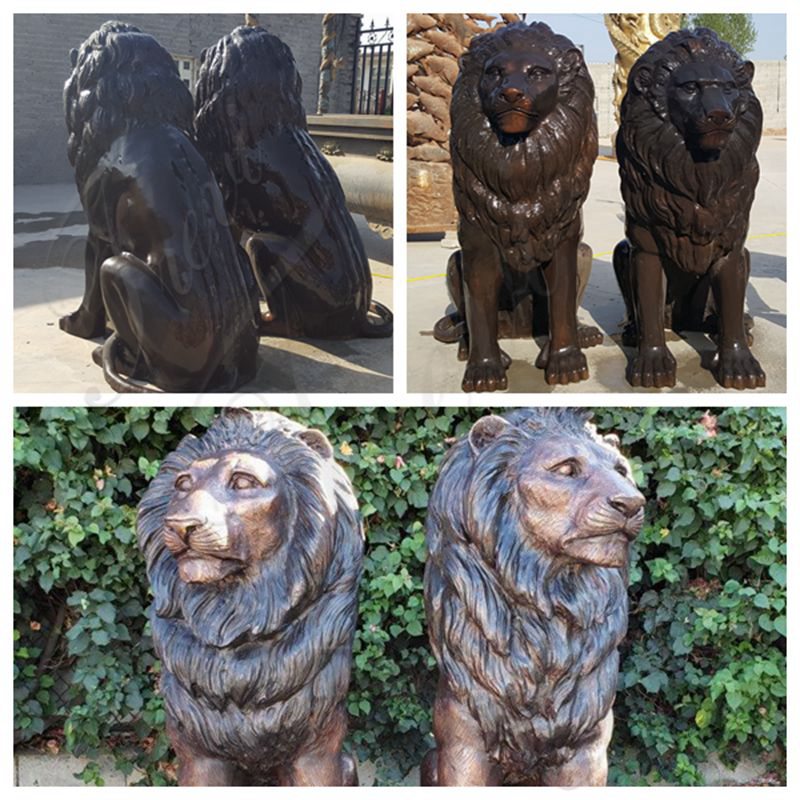 A Lasting Enhancement for Your Outdoor Decor:
Trevi's bronze lion statue is cast from high-quality bronze making it a durable and perfect outdoor decoration. These statues are meticulously crafted to withstand the rigors of different weather conditions, ensuring they maintain their beauty and charm over time. Whether placed in a lush garden, an expansive courtyard, or an urban setting, these statues continue to exude elegance and strength, enhancing the ambiance of any outdoor space.
More Designs of Bronze Lion Statues for Sale:
Trevi has committed to manufacturing bronze lion statues for more than 35 years. So there are a wide variety of design of bronze lion statues for sale. Whether it is a squatting lion, sleeping lion, lying lion, or walking lion statue, Trevi can meet your needs. Moreover, in addition to life-size bronze lion statues, we can also customize bronze lion statues of any size.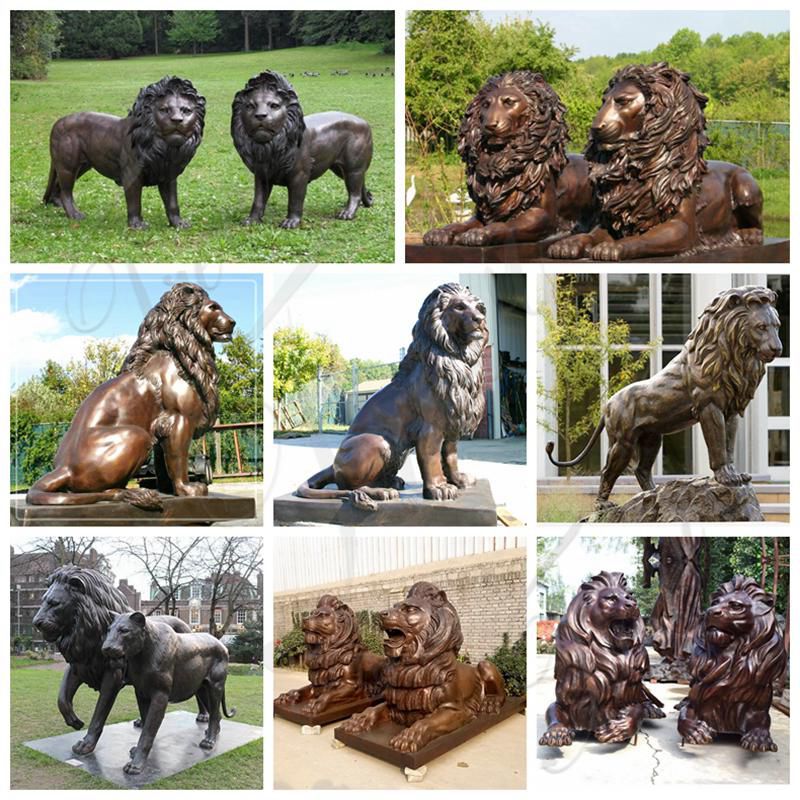 Trevi's bronze lion statues show impeccable craftsmanship and lifelike features. Want to get high-quality bronze lion statues? Get in touch with Trevi today to get more stunning bronze lion statues for sale!