Stainless Steel Face Sculpture Description
This Stainless Steel Face Sculpture called Paraiso (PARADISE) by Rafael Miranda San Juan located in Churt near Farnham in Surrey, England. This unique stainless steel face sculpture is made from Stainless Steel and mild Steel and stands as a towering testament to artistry, measuring four meters in height, 1.8 meters in width, and 1.85 meters in thickness. What sets this metal art sculpture apart is the meticulous craftsmanship that has breathed life into its stainless steel visage.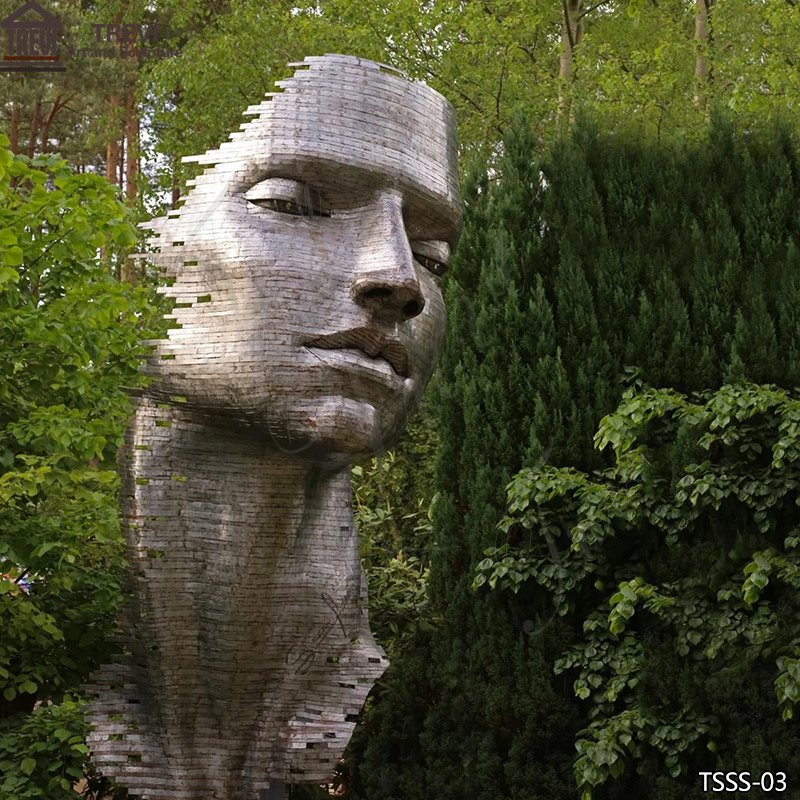 The facial texture, composed within the stainless steel medium, has been executed with such finesse that it achieves an astonishingly lifelike quality. The skin's texture, intricately rendered, gives the impression of real human skin. Furthermore, this sculpture skillfully captures the contours and lines of the neck muscles, accentuating their form with precision. The sinewy neck adds depth and character to the piece.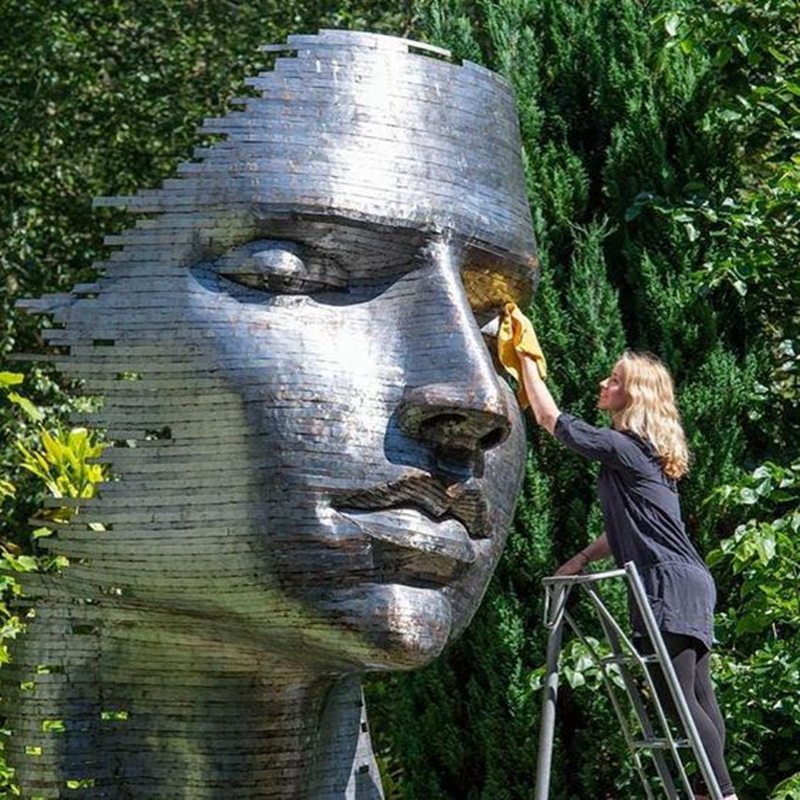 But what truly distinguishes this stainless steel face sculpture is its remarkable fidelity to the facial features. Each detail is a perfect representation of the human visage, making it appear as if a person has been frozen in stainless steel. You can clearly see the sculpture's half-closed eyes and its slightly melancholic expression.
However, the artistry goes beyond mere replication. As one's gaze moves from the prominent facial features, the cheeks extend backward into the sculpture, gradually dissolving into thin air. This transition carries a profound message — a journey into the future. The gradual fading of the cheeks symbolizes the ethereal and uncertain nature of what lies ahead. It evokes a sense of futurism, reminding us that our existence is but a fleeting moment in the grand continuum of time.
About Modern Sculpture Artist Rafael Miranda
Rafael achieved Diplomas in – Stage Design which was organized by the Ludwig Foundation, Teaching and Learning of the Plastic Arts at the Higher Institute of Art of Cuba, and also achieved a Diploma in Ceramics which was organized by the National Museum of the Republic of Cuba Rafael graduated from the Academy of Fine Arts San Alejandro, Cuba. He also got a post Degree in Human Anatomy which was at the Higher Institute of Medical Sciences Salvador Allende, Cuba.
Other Metal Art Sculpture by Rafael Miranda
The Metal Art Sculpture created by Rafael Miranda showcases a captivating array of metal artworks crafted by the talented artist Rafael. These sculptures represent a diverse fusion of creativity.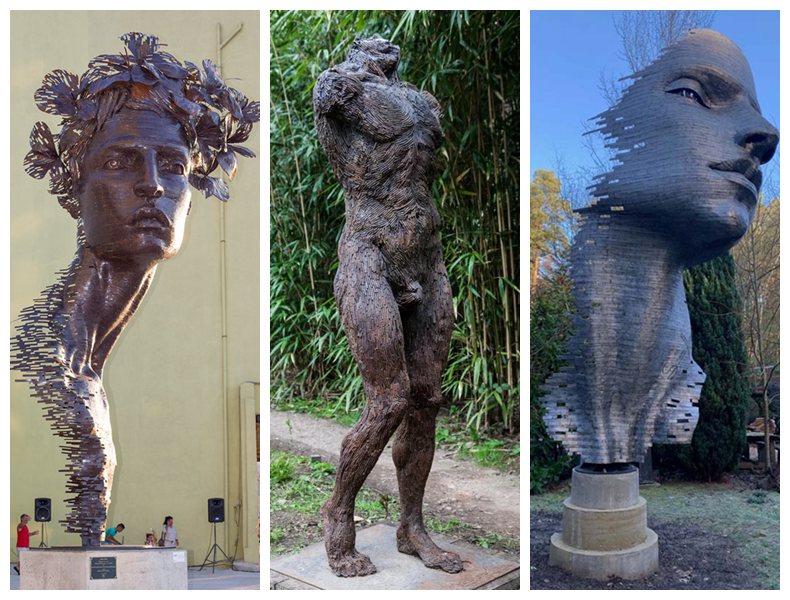 Why Choose Trevi to Make This Sculpture
1. High-Quality Stainless Steel Materials:
Trevi has always paid attention to the quality of stainless steel sculptures. We only chose the best stainless steel material to make the metal Pegasus sculpture. Three types of stainless steel are commonly used: 304/316 and 316L, boasting a sturdy, 2mm thickness that guarantees exceptional quality and long-lasting durability.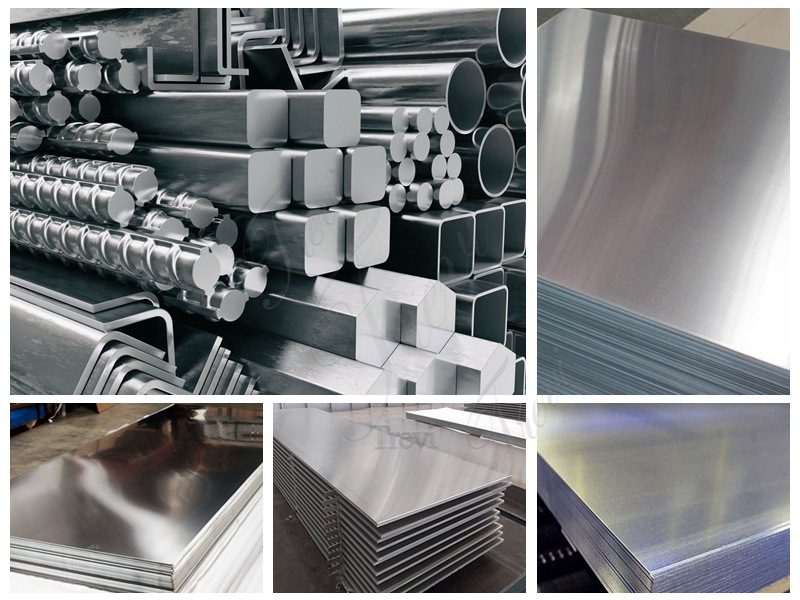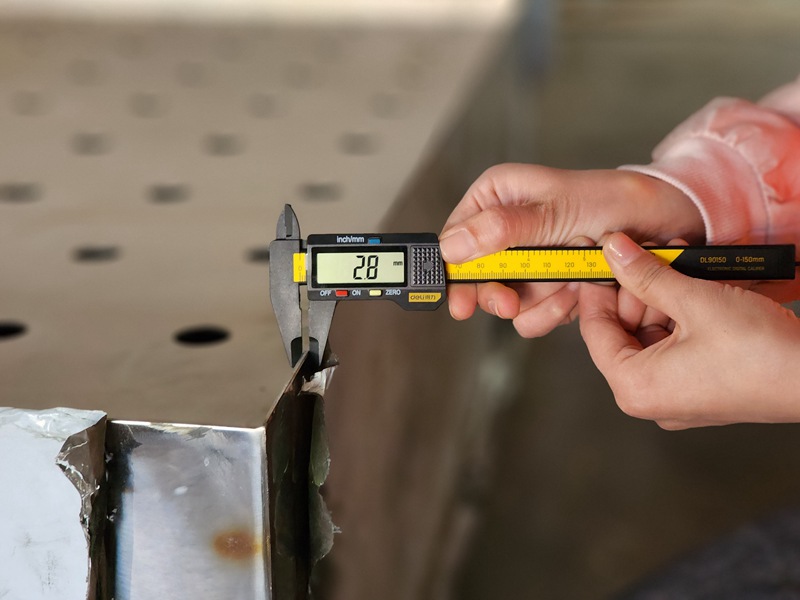 2. High Degree of Reproduction:
The artist makes stainless steel sculptures with a very high degree of restoration. When a client asks for a famous stainless steel sculpture, he would first carefully study the sculpture, check the background of the sculpture, better understand the meaning of the sculpture, and then start making the sculpture.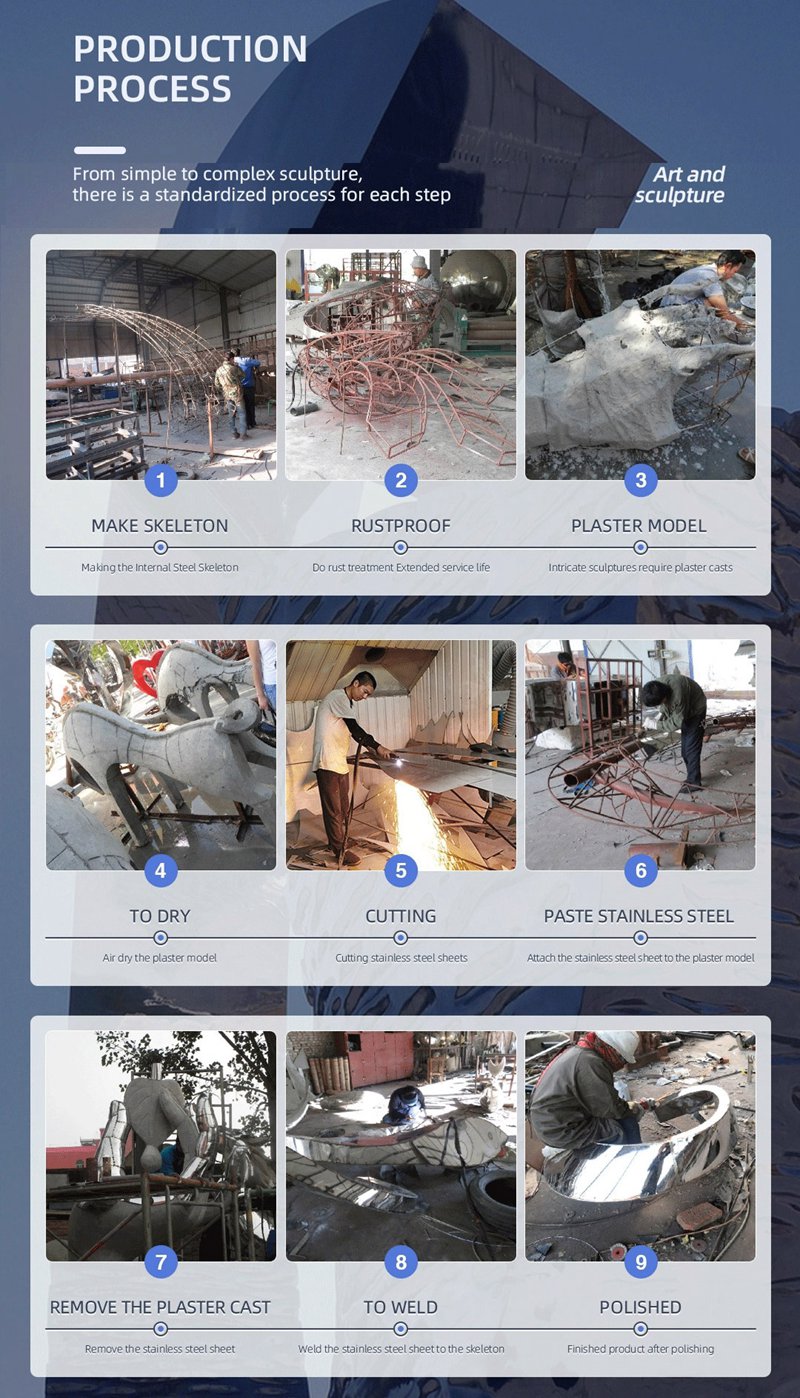 3. Safe Packaging and Transportation:
We understand the importance of delivering this masterpiece to you in pristine condition. Our packaging experts ensure a secure and padded environment for the sculpture, while our shipping team coordinates every step for a hassle-free installation.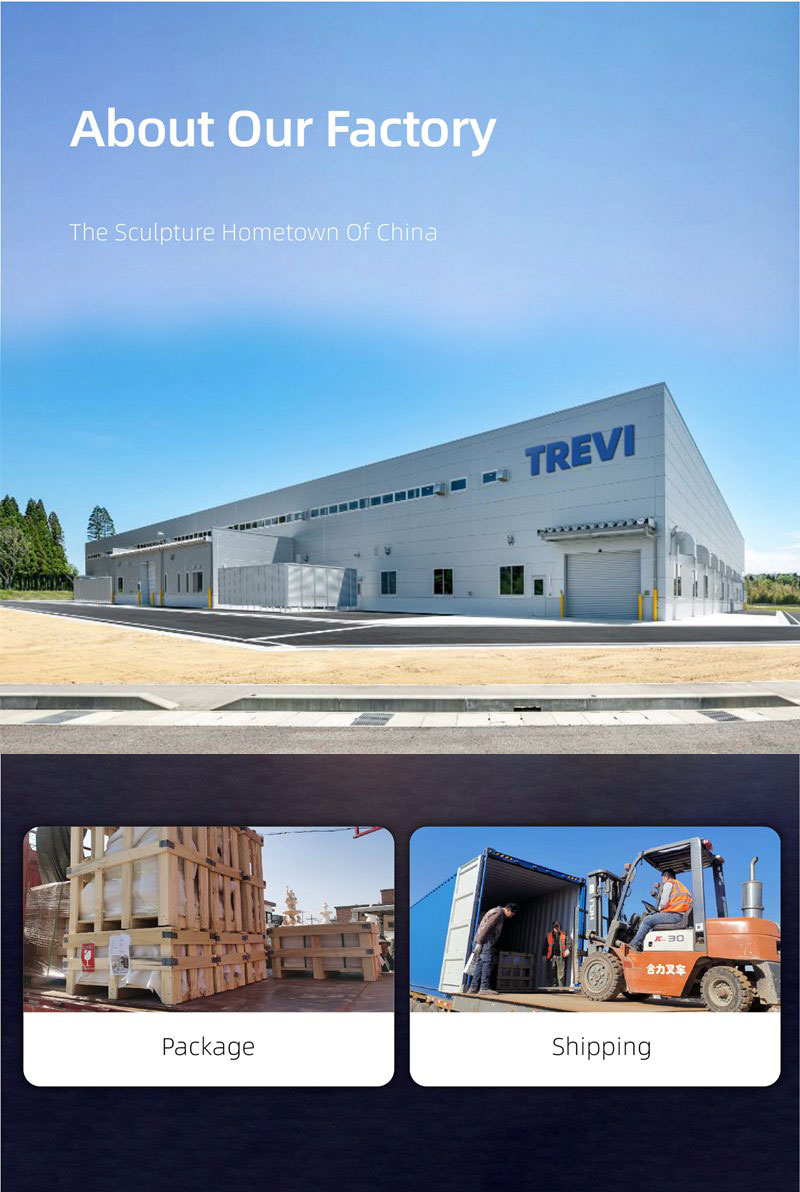 If you want to own this metal face sculpture, we could help you. Our artists can restore this sculpture in depth. Contact us now for more details.