Alphabet Man Statue Description:
The shape of this Nomade Sculpture is very special, and it is an stainless steel man made of letters. The man hugged his knees to his chest. If you look closely, you would see that this stainless steel figure is not complete. Because it has no recognizable face, feet, or hands. At the same time, the artist also designed it as an open pose. This allows customers who love it to approach him and feel it.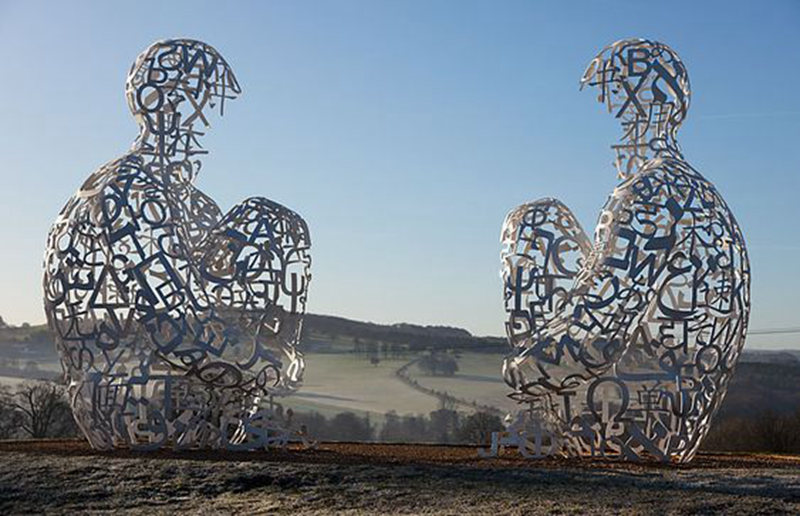 About Its Design:
Every great work of art has a central idea. This Alphabet Man sculpture is no exception. His artist Jaume Plensa once explained his original intentions for such a design: "I always imagined that we have tattoos on our skin. Someone deciphered these tattoos. And these people became our lovers and friends. That's probably why I work with sculptures like this, this human form made entirely of letters, like cells. It's almost biological."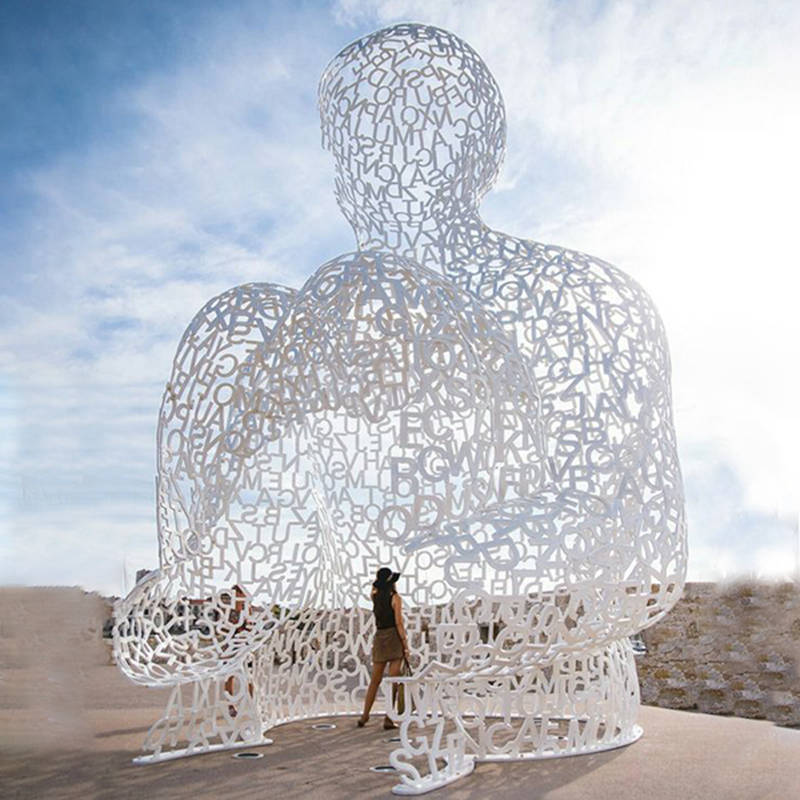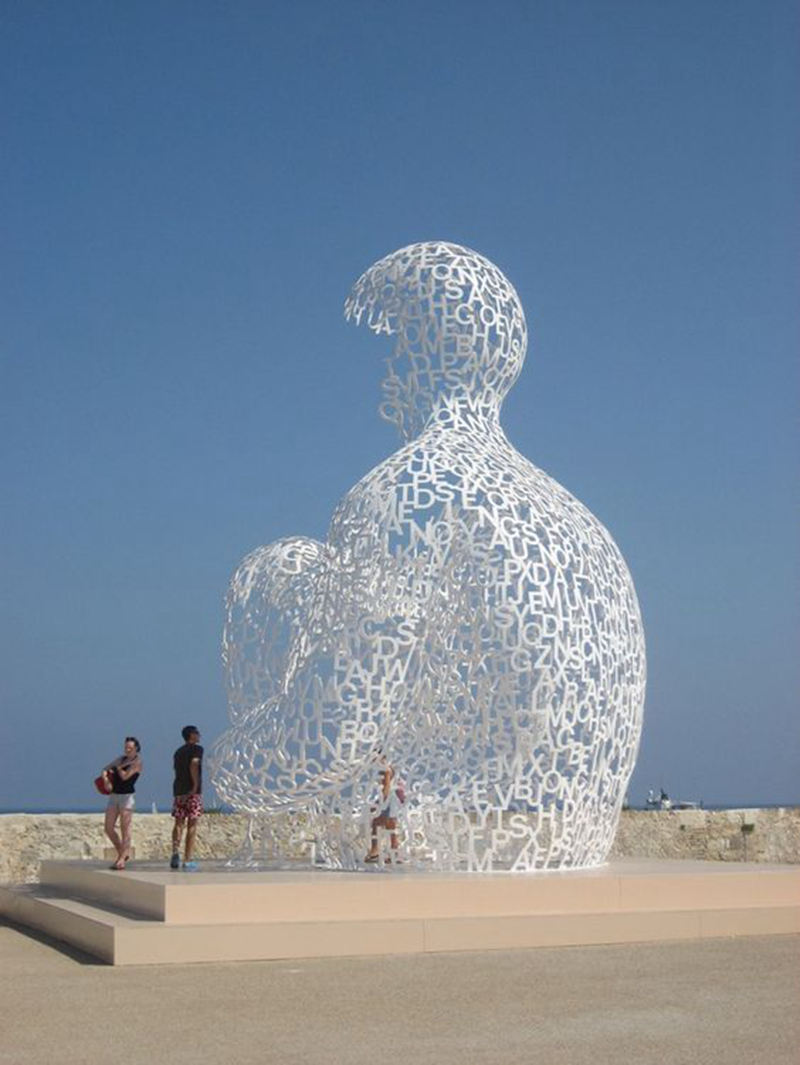 Different Scenarios:
The greatest value of sculpture art is its flexible and versatile characteristics. This stainless steel alphabet man statue could control various scenes with its novel shape design. Seaside squares, parks and other characteristic places are all suitable for this sculpture.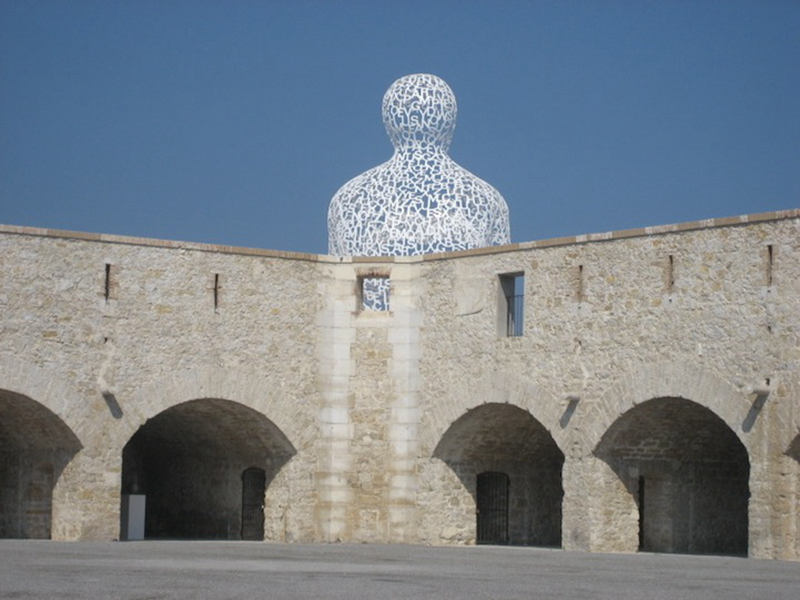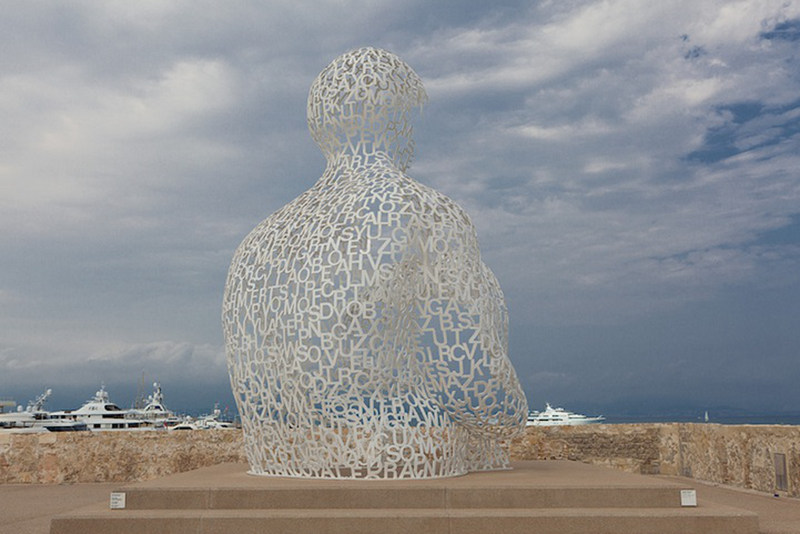 Our Advantages:
The high-quality stainless steel sheet couldpresent the lightness of the Nomade Sculptureto the greatest extent, and is more durable.
Professional and caring one-stop service couldmake you worry-free.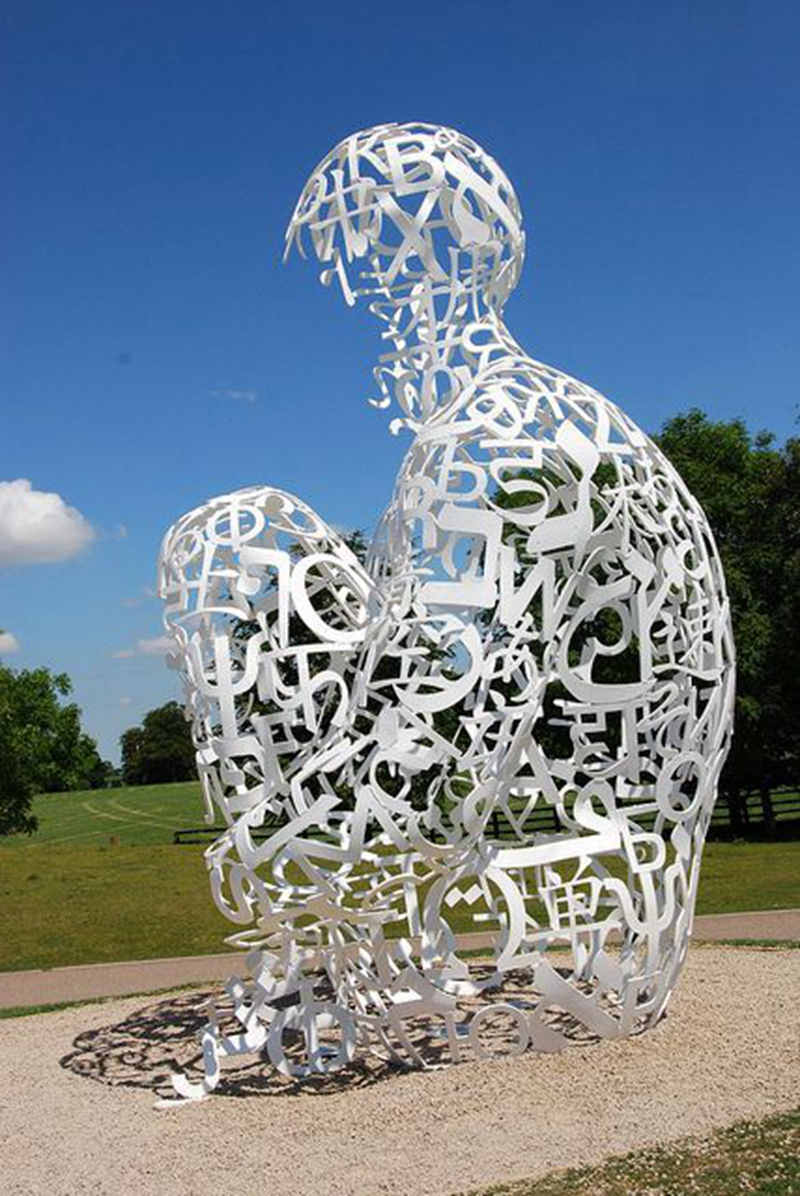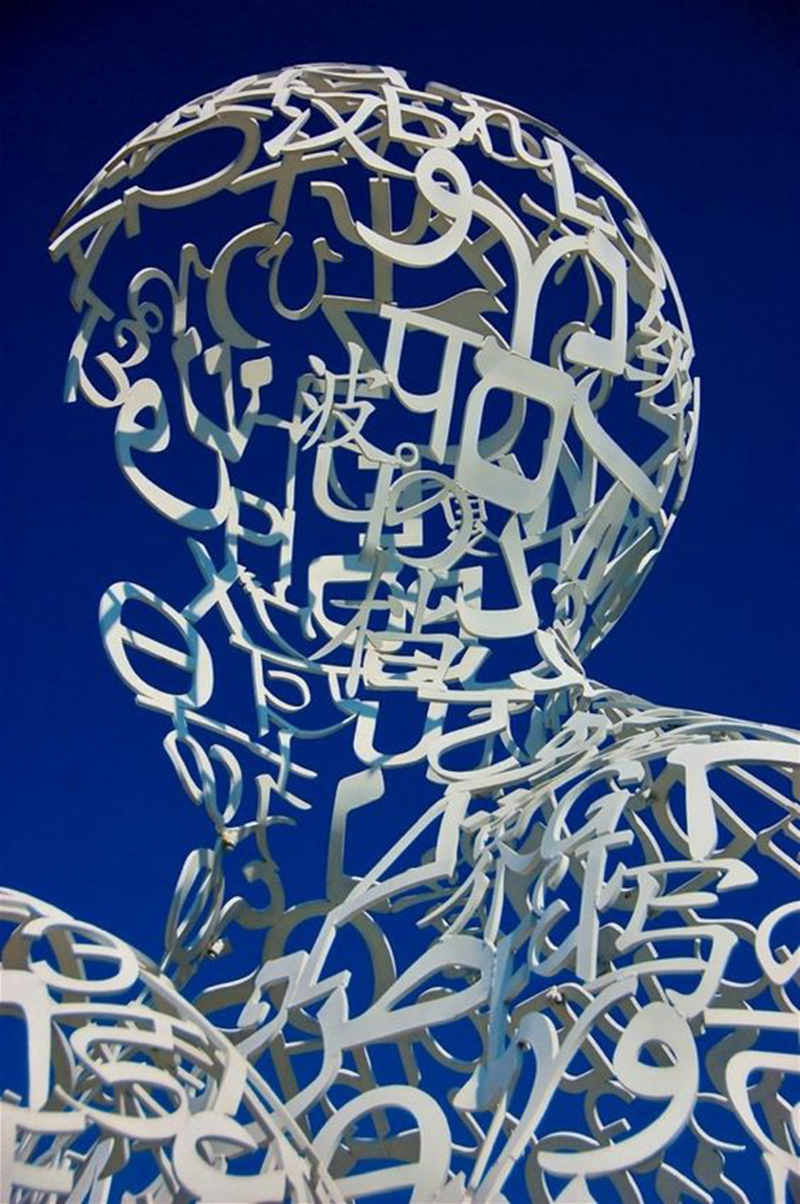 If you want to know about the price of the alphabet sculpture, please feel free to contact us.