Stainless steel ball sculpture has become a modern fascinating art installation. It effortlessly blends aesthetic appeal with a modern design sensibility. This novel stainless steel ball sculpture is sought after by people because of its decorative effect, innovative high-polished stainless steel technology, diverse design styles, and options for custom creations.
Decorative Effect:
Stainless steel sphere sculptures are more than just decorations. They are charming focal points that could transform any setting. The reflective surfaces of the large spherical sculptures capture and utilize ambient light, creating a dynamic interplay of light and shadow. This kind of wonderful light and shadow would have a wonderful effect. And these sculptures could be placed strategically, such as in gardens, courtyards, public places, etc., to attract attention, evoke emotion, and create a sense of wonder.
It could be said that the stainless steel spherical sculpture has injected a refined and elegant atmosphere into the space.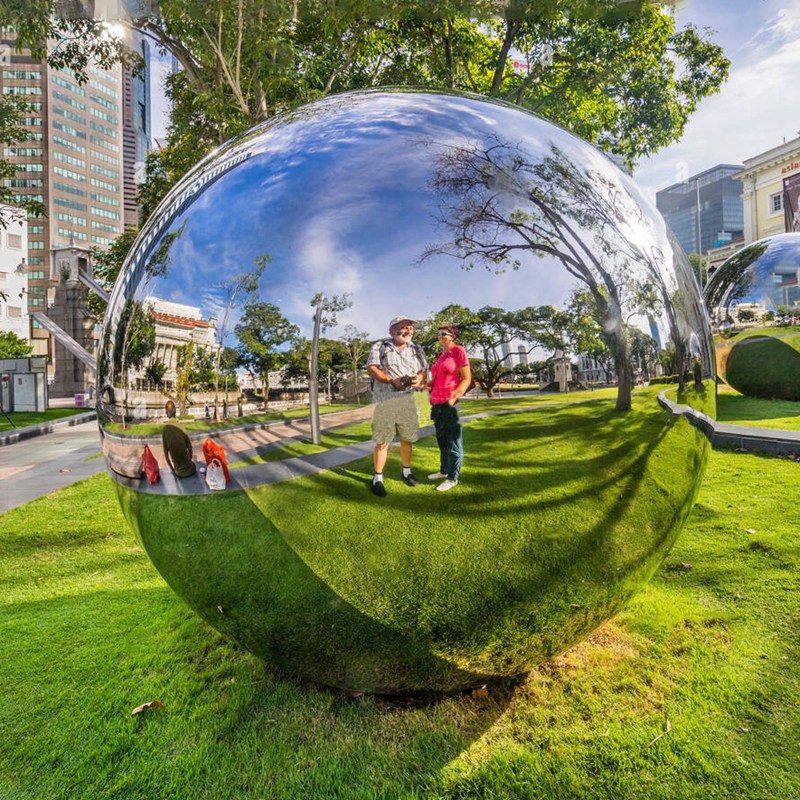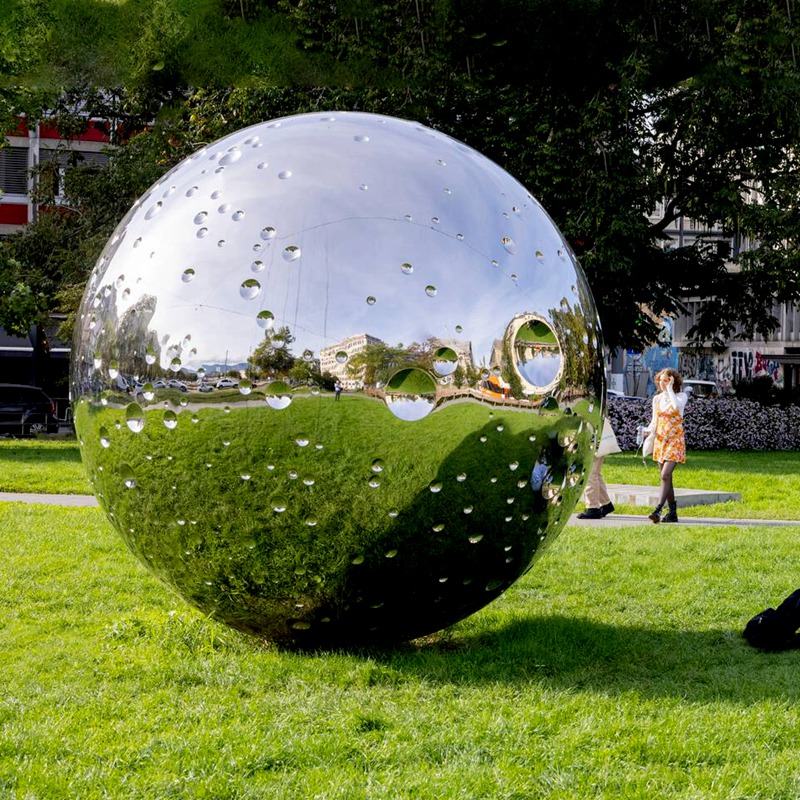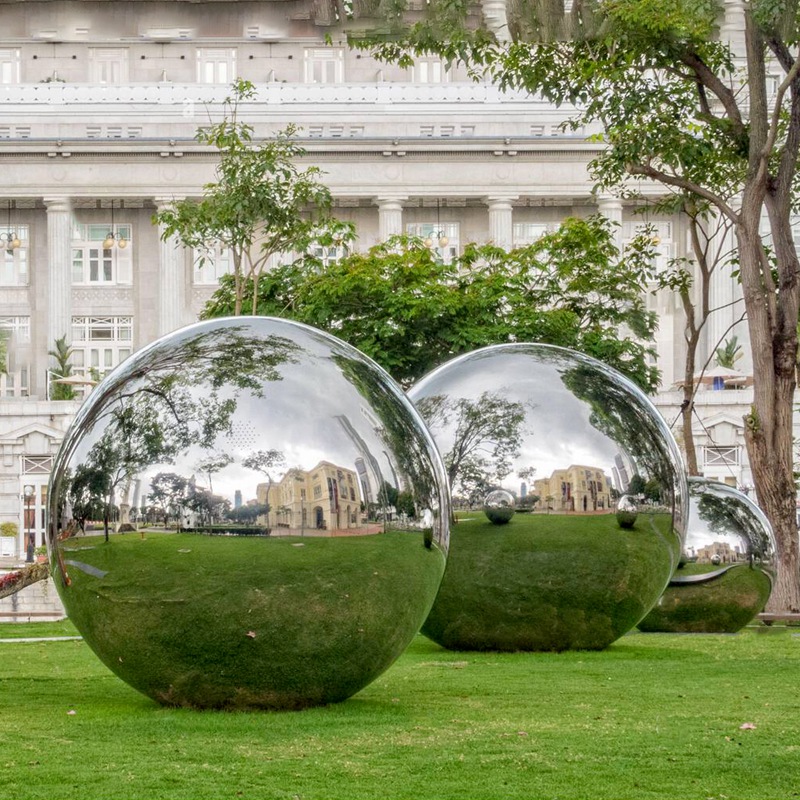 The Art of High-Polished Stainless Steel:
One of the notable features of stainless steel sphere sculpture is the application of highly polished stainless steel technology. This technique requires meticulous sanding of the sculpture's surface to achieve an impeccable mirror finish. The result is a stunningly reflective surface that reflects its surroundings, seamlessly blending the sculpture into its environment. High-polished stainless steel not only enhances the visual appeal but also demonstrates exquisite craftsmanship.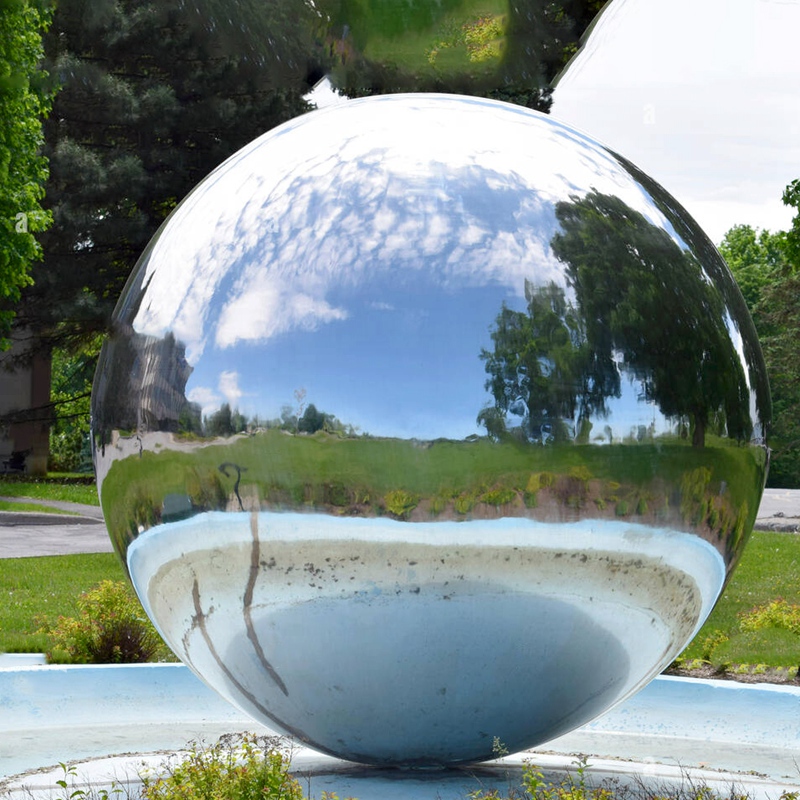 Various Design Styles:
Stainless steel sphere sculptures come in a variety of design styles to suit every taste and preference. From minimalist and contemporary designs to complex and abstract compositions, these sculptures could embody a wide range of artistic visions. Whether seeking a bold statement piece or a subtle addition, the stainless steel spherical sculptural design suits a variety of environments. This variety ensures that each sculpture uniquely resonates with the space in which it is placed.
Support Customization:
One of the most attractive aspects of stainless steel sphere sculptures is the ability to customize designs. And Trevi could fully support this kind of needs of customers. We have a professional design team that could design and formulate the most perfect decoration plan for you according to your needs and your specific decoration environment. This level of personalization would ensure that the sculpture blends seamlessly with the surrounding aesthetic, creating a harmonious and visually appealing environment.
Welcome to contact us to buy outdoor stainless steel ball sculptures! Trevi would give you the best sculpture and the most suitable price.