Product Details:
The original disappearing human sculpture was created by sculptor Julian Voss-Andreae. Voss-Andreae, who has a graduate degree in quantum physics, wanted to use the sculpture to demonstrate the fundamental unity of the universe. From some perspectives, his human figures disappear into their surroundings – proof that humans could not separate themselves from nature. Such sculptures not only bring visual impact to people but also arouse people's thinking about the relationship between self and nature. Such sculptures are suitable for placing in front of a shopping mall or in parks.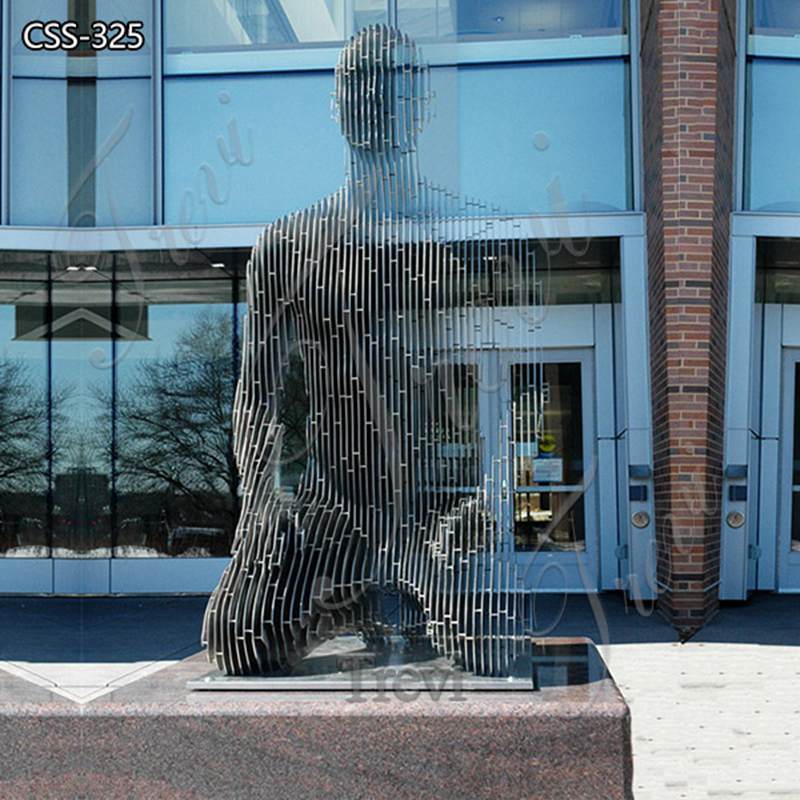 Features of Metal Disappearing Sculpture:
The disappearing sculpture is made of many parallel sheets cut to resemble a seated person. The disappearing sculptures are solid when viewed from the side; however, they break into waves as one moves around the sculptures. As light emerges from between the thin sheets of metal, eventually the statue is no longer visible – it appears to completely disintegrate into thin air. Such a magical visual effect shocked everyone who saw this sculpture.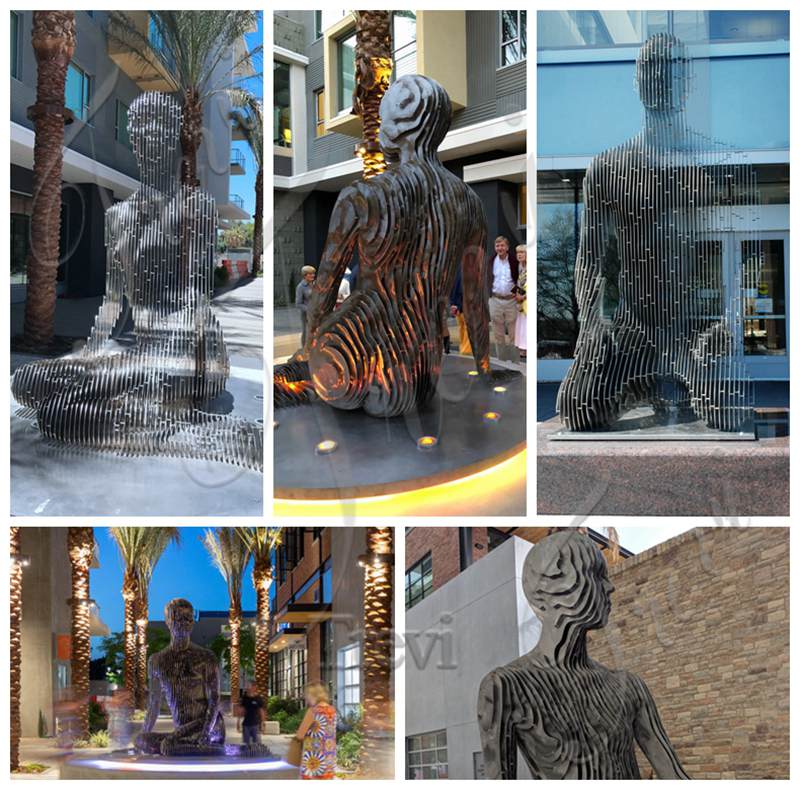 Excellent Workmanship:
Trevi factory is fully capable of restoring this metal human sculpture to perfection. Many customers have already purchased this type of sculpture from the Trevi factory and they are very satisfied when they receive it. The masters in our factory could not fully grasp the corresponding skills when they first started to make the sculpture, and the resulting sculpture could not show a vague feeling. Later, they went abroad to visit and study, and finally successfully mastered the corresponding techniques, and were able to perfectly present this type of disappearing sculpture.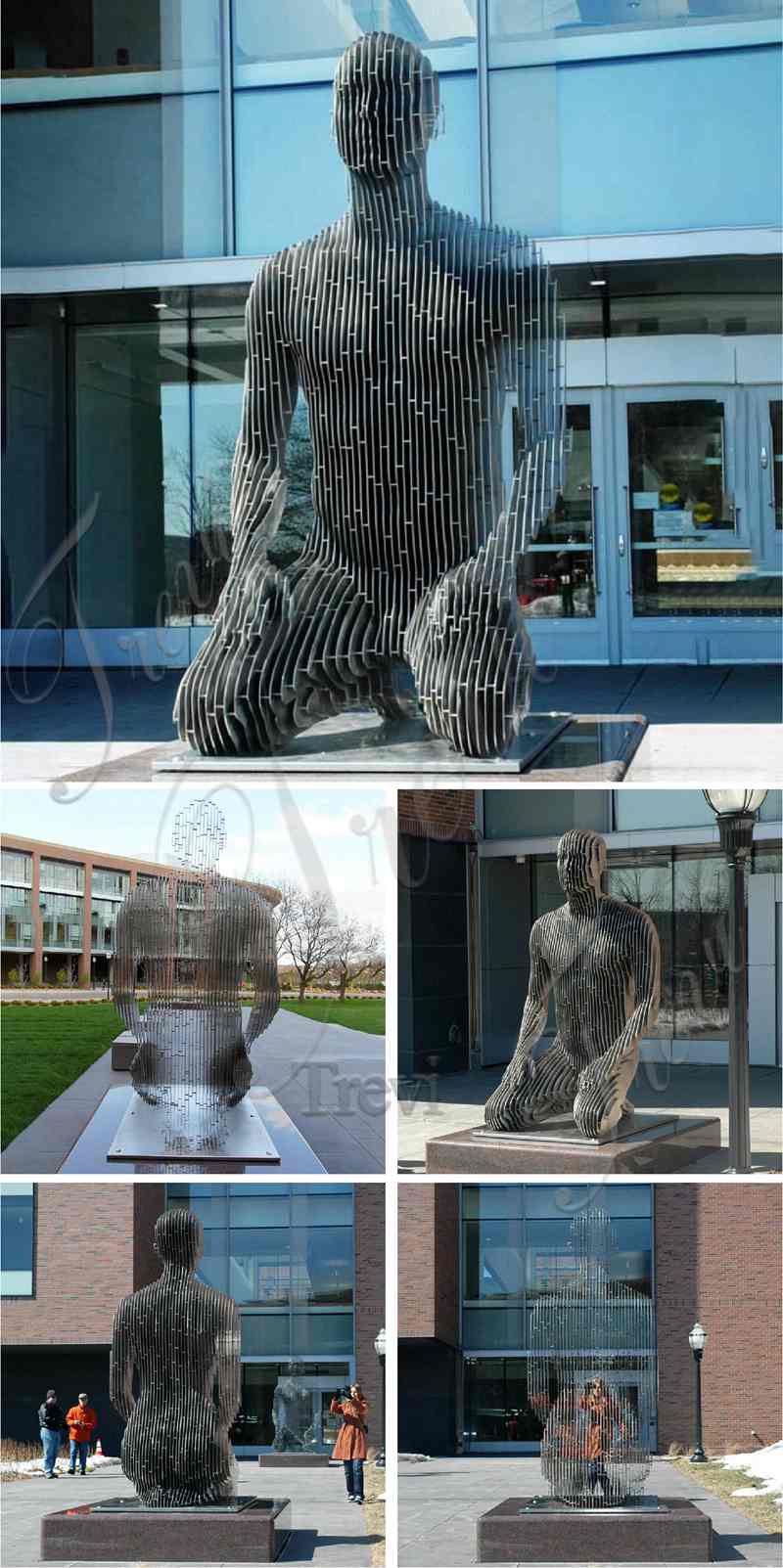 What is It Made of?
Trevi factory uses 304 or 316 stainless steel when making disappearing sculptures. 304 stainless steel has strong corrosion resistance and low-temperature resistance, and stainless steel sculptures made of it could have a long service life outdoors. 316 stainless steel has better corrosion resistance and high-temperature resistance than 304, and its price would be correspondingly higher. You could decide which material to use based on your needs and budget.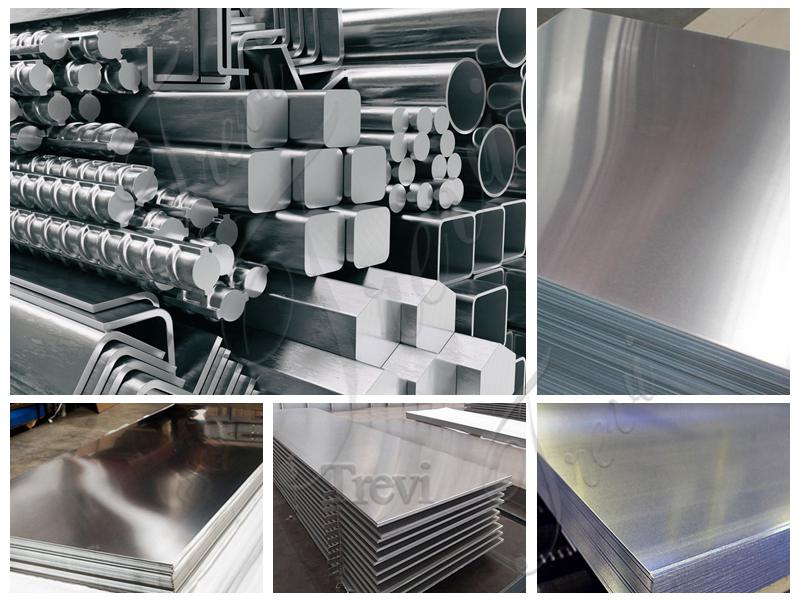 Trevi would provide customers with high-quality products and considerate service. Please feel free to contact us if you would like to purchase the outdoor metal sculptures for sale.
.