This is a bronze statue of a young girl in simple clothes—bronze bird girl statue. She takes out two bowls on the side to show very vividly. From a distance, one would think the bird girl garden statue looks like a real person.
Introduction About the Original Statue:
The original bronze bird girl statue is a sculpture made by Sylvia Shaw Judson in Lake Forest, Illinois in 1936. It was sculpted at Lagardale, her family's summer home, and Judson first described it as Bird Lady in a 1967 book.
Bird Girl is cast in bronze and measures 50 inches (130 cm) tall. She is an image of a young girl in simple clothing, with a sad or pensive expression.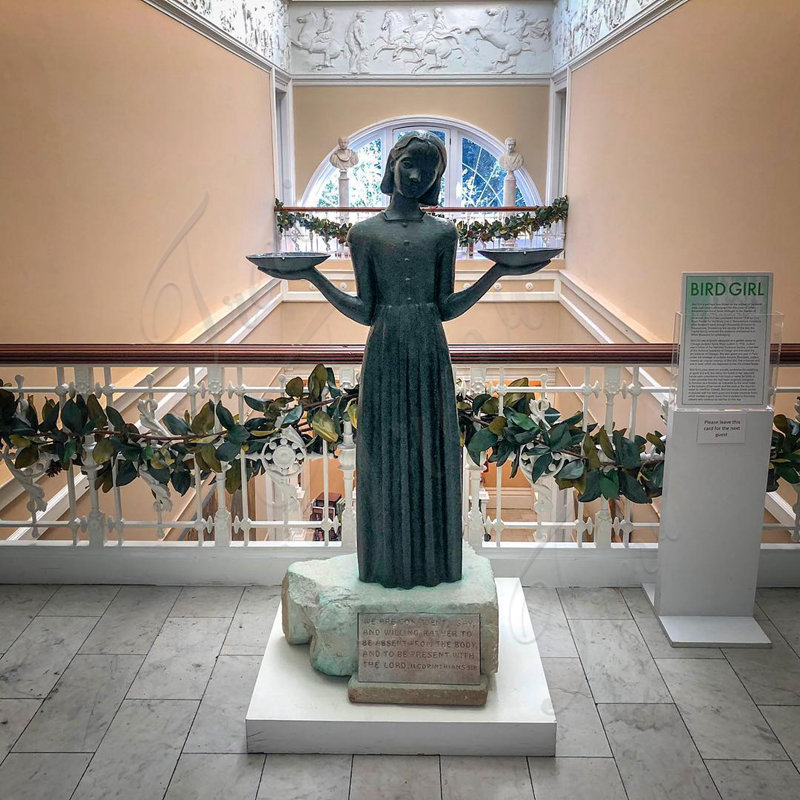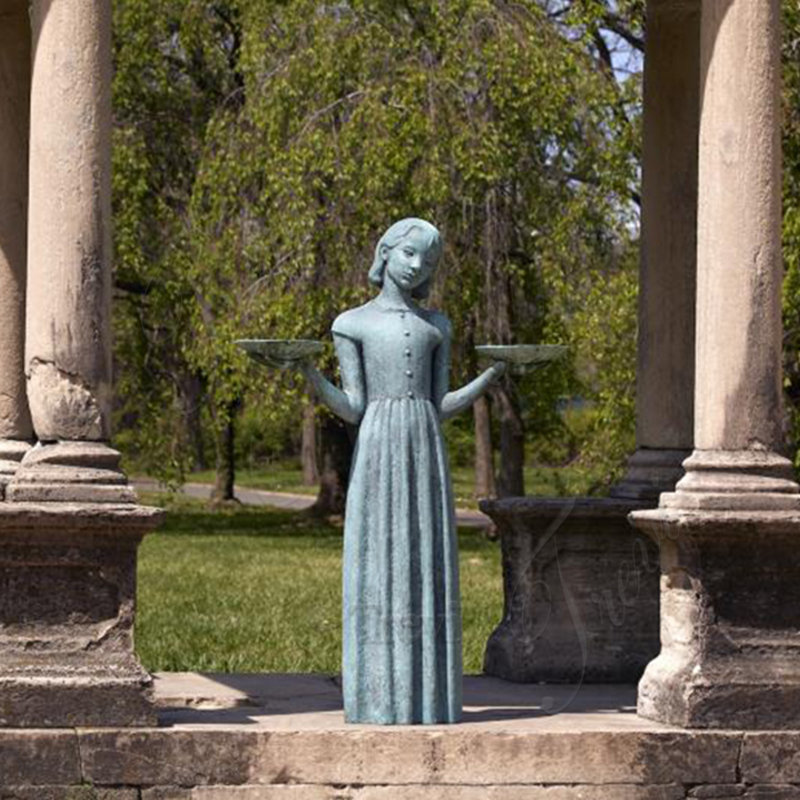 The Function of the Bowl in the Bird Girl Statue's Hand:
The bowl in the raised hand of the bronze bird girl statue is used to hold food or water for the birds, so it also is called the bird girl fountain.
Her original design also had a potential fountain function, as shown in the small holes in the bottom of her bowl and grooves in the front to allow water to overflow.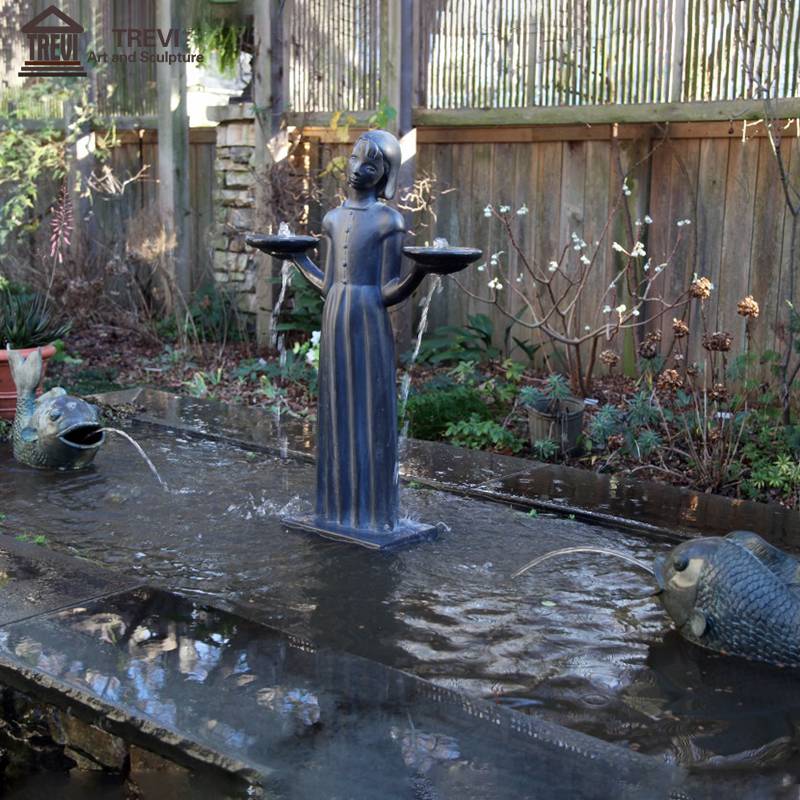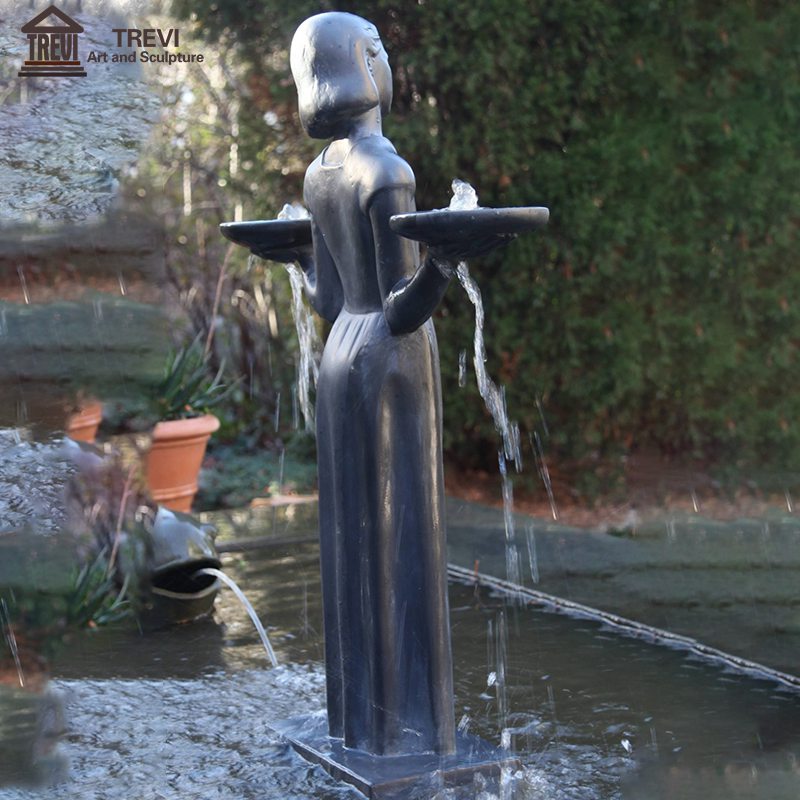 Putting the Bird Girl Fountain and other waterscape sculptures together is also very romantic and beautiful.
Provide Unique Customized Services:
As a bronze foundry established for many years, we could provide customers with a variety of services.
More than 80 percent of our customers choose custom designs. Such as changing the facial expression and appearance of the sculpture, replacing the sculpture's face with their own face or the face of a relative or friend. Because we would make a clay model before casting the sculpture. So we could meet any of your design customization needs.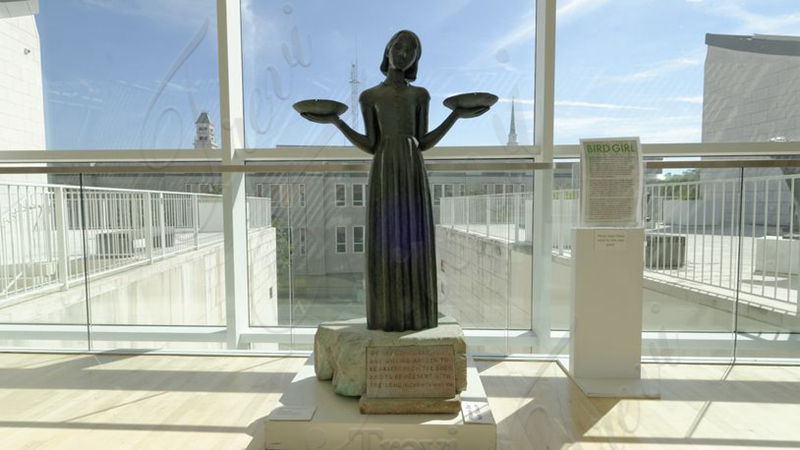 In addition, the color of the sculpture could also be customized.
The colors of our statues are all chemically colored, the colors are not only natural and attractive but also become more beautiful with time. would not fade. Of course, if you want to put the sculpture in the big jungle, our artist could also cast a huge bird feeder sculpture for you. The size of the sculpture could be made according to your needs.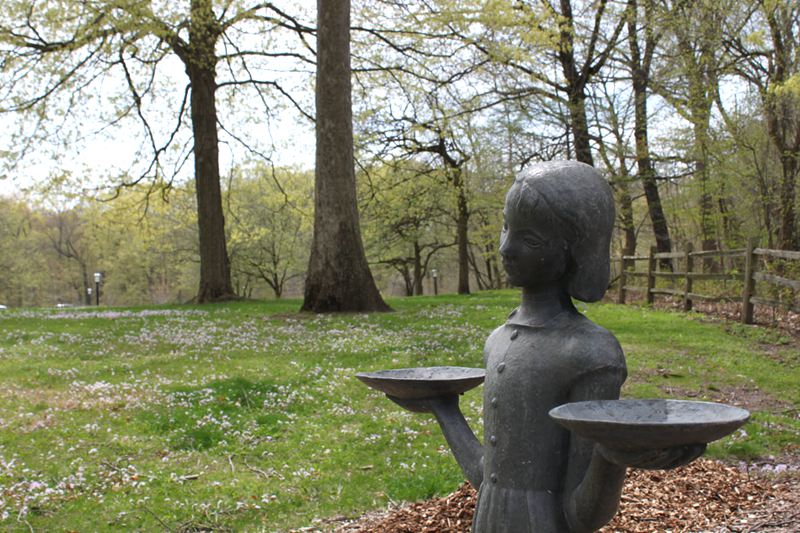 Preferential Policies:
Because this bronze bird girl statue is very popular with our customers. So we have made such bird girl statues for many clients. Therefore, we also have some ready-made bird girl models. If our customers have no customized needs, we could let our customers use our models for free. So you would save at least $1000 in model fees. This is a very cost-effective policy.
We also have feedback on the beautiful bronze bird girl statue. The sun-dappled on the little girl's body. Looking out from the inside of the window, it is really a harmonious and warm picture.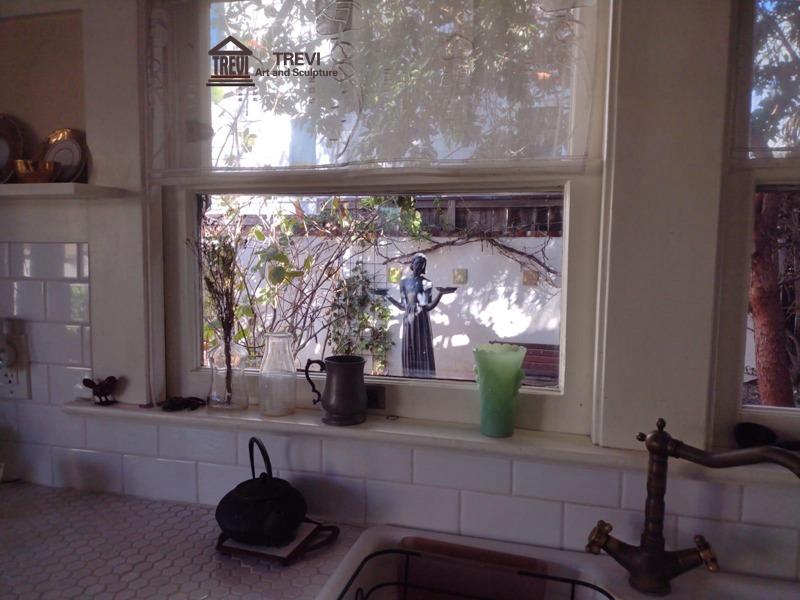 We are also factory direct sales, so our price is also unbeatable, under the condition of the same quality, we could guarantee the price of our statue is the best. If you have more information you want to know, please feel free to contact us.