Tiger Statue Display:
We used pure natural beige marble as the raw material for carving this marble tiger statue. The pure natural material also shows the wild nature of the tiger. The tiger opened its mouth wide and made a roaring gesture. Even if we couldn't hear the sound, we could be infected by its powerful spirit. Moreover, the beige tiger shape is also very unique. It could stand out among the all-white tiger statues, which is unforgettable and impressive.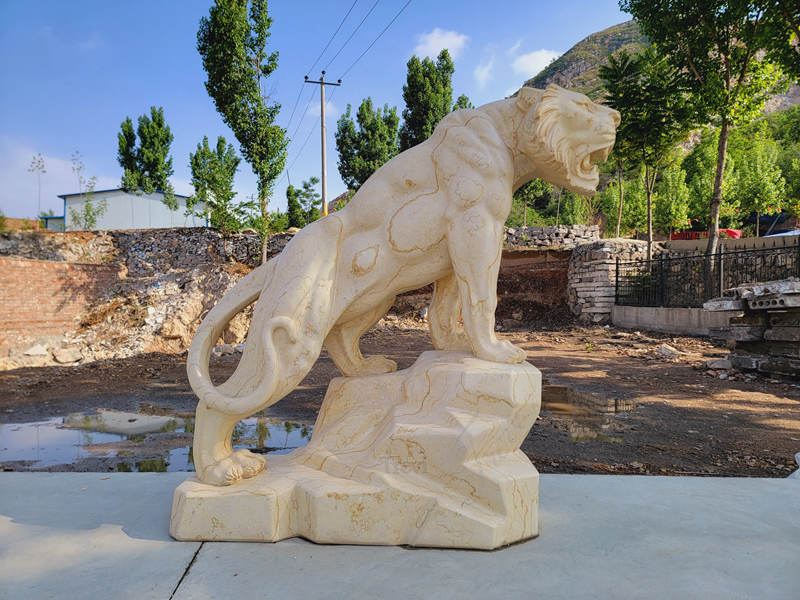 Natural Marble Raw Materials:
Natural marble has the advantages of good quality, easy carving and good hand feeling. Marble animal statues made of it would be more vivid. And each marble block is naturally formed and unique. This adds a touch of mystery to this marble tiger statue.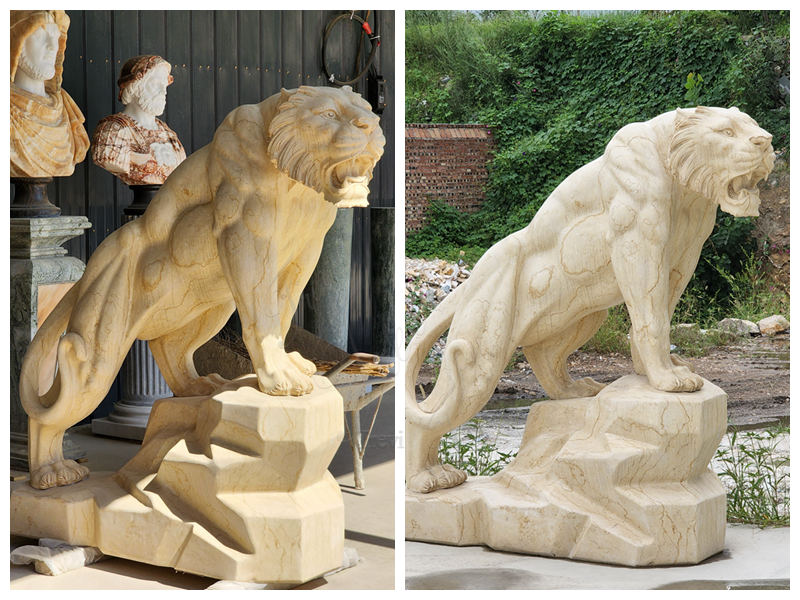 More Marble Animals:
Animals are beautiful creatures in nature, and they could bring infinite vitality and vitality to human beings. Every animal is spiritual. Not only have we carved marble tiger statues, but also other species of animals have been displayed in marble. We show dynamic beauty with static objects. In this way, people could also treasure the beautiful moment forever.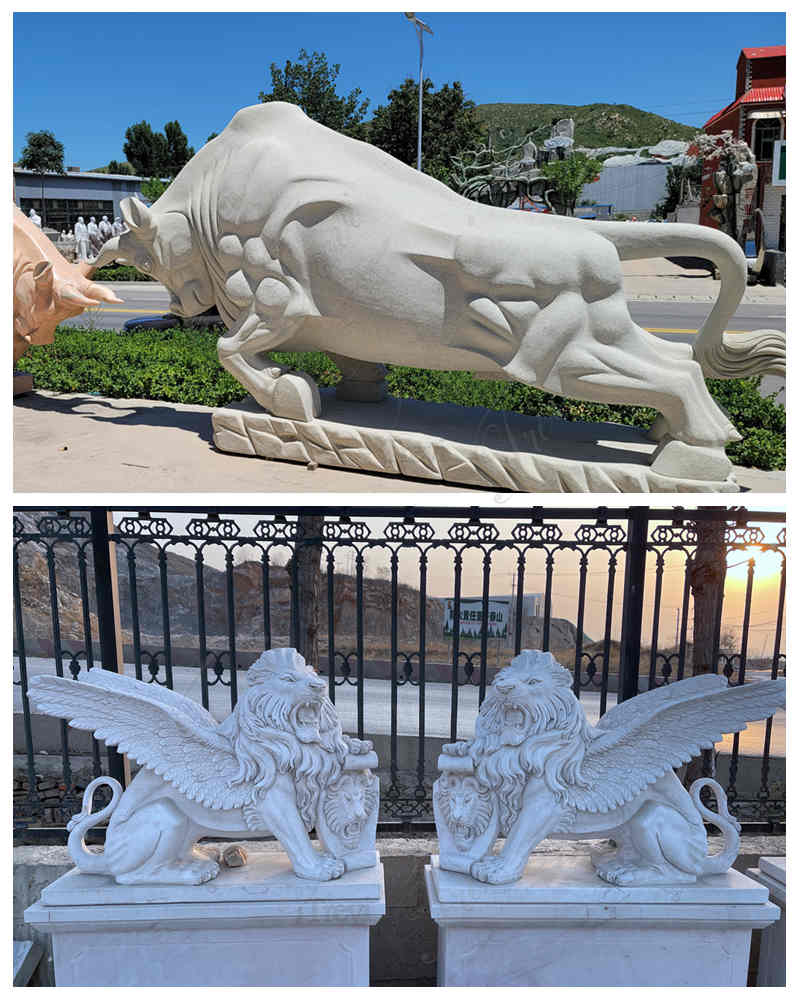 The marble tiger statue shows the might of the tiger. The elephant statue shows the gentleness of the elephant. The marble leopard sculpture captures the swiftness and sharpness of the leopard. The marble bullfight sculpture presents a wonderful phenomenon of bullfighting. In short, we have more vivid and fascinating animal sculptures waiting for you to explore.


Now Contact Us:
Trevi specializes in marble animal sculpture for nearly 40 years and has extensive experience in marble sculpture and export. If you choose us, we would be able to provide you with one-stop service. After you place your order, you could wait for delivery with peace of mind. You could contact us for details of this marble tiger statue.