Bronze Soldier Seabee Statue Description
The memorial includes a 9-foot tall bronze figure of a Seabee greeting a 3-foot tall child standing on a block of Swedish granite. Behind them is a bronze relief of Seabees working at their various trades. The Memorial is inscribed with the Seabee's motto "Can Do" and the phrase "With willing hearts and skillful hands, the difficult we do at once, the impossible takes a bit longer." Dedicated in 1972, the Seabees Memorial honors the contributions and "Can Do" attitude of the members of the Naval Construction Battalions (CBs or Seabees) during war and peace. The Memorial is one of a series of memorials that line Memorial Avenue, the entrance to Arlington National Cemetery.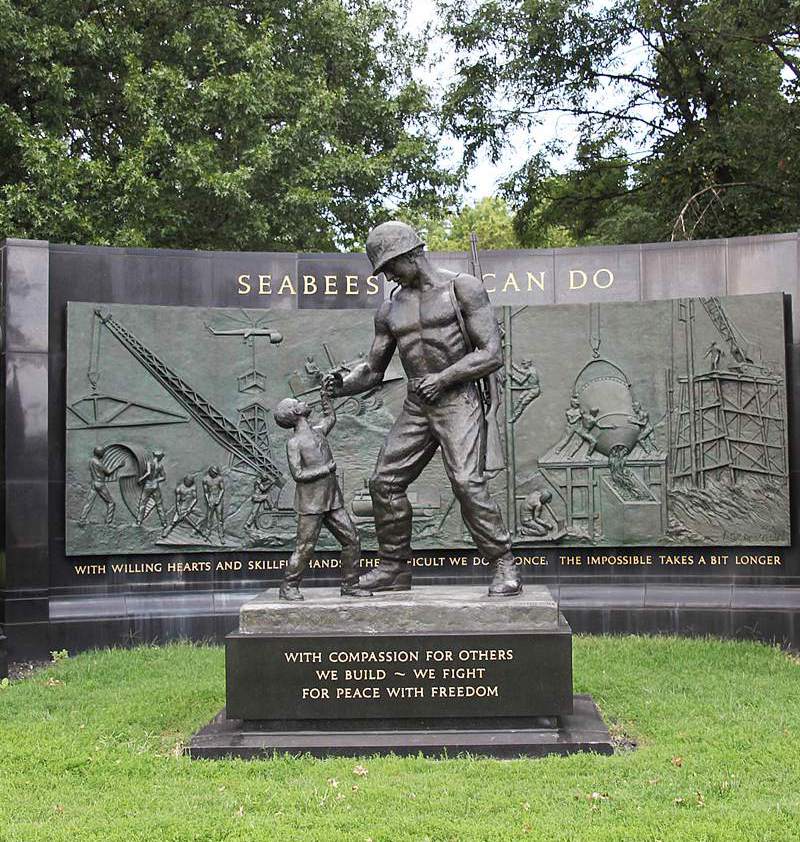 High-Quality Bronze Materials
Trevi uses high-quality bronze to create this outdoor bronze soldier Seabee statue. Our bronze sculptures contain up to 80% bronze. To make sure the sculpture is hard enough, we add metals like zinc to it. The bronze sculptures produced in this way have extremely high corrosion resistance. Therefore, even if the outdoor military statue is kept outdoors for a long time, it would not be damaged and its surface patina would become more natural with the passage of time.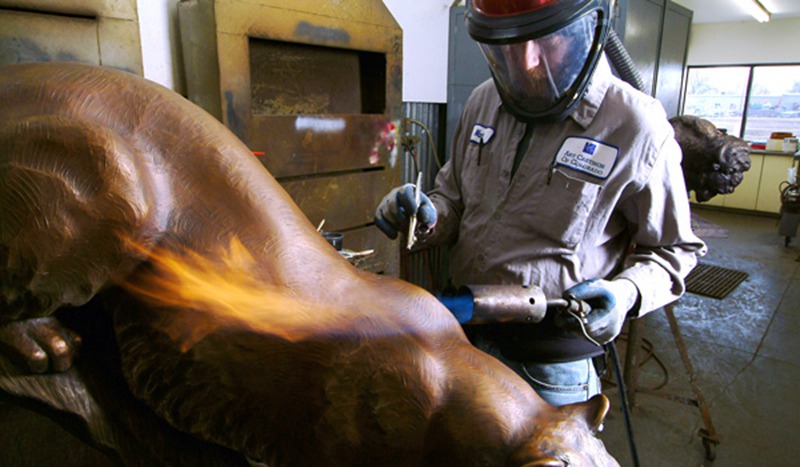 Exquisite 1:1 Clay Model
To make a perfect bronze soldier sculpture, we need to make a 1:1 clay model first. Based on this three-dimensional reference, our artists can achieve a very high degree of reproduction by constantly modifying the clay molds. During the clay mold-making process, our artists would pay attention to every detail to pursue high realism. After the clay mold is finished, we will send you the finished photos for your check! In other would, the whole production is under your control!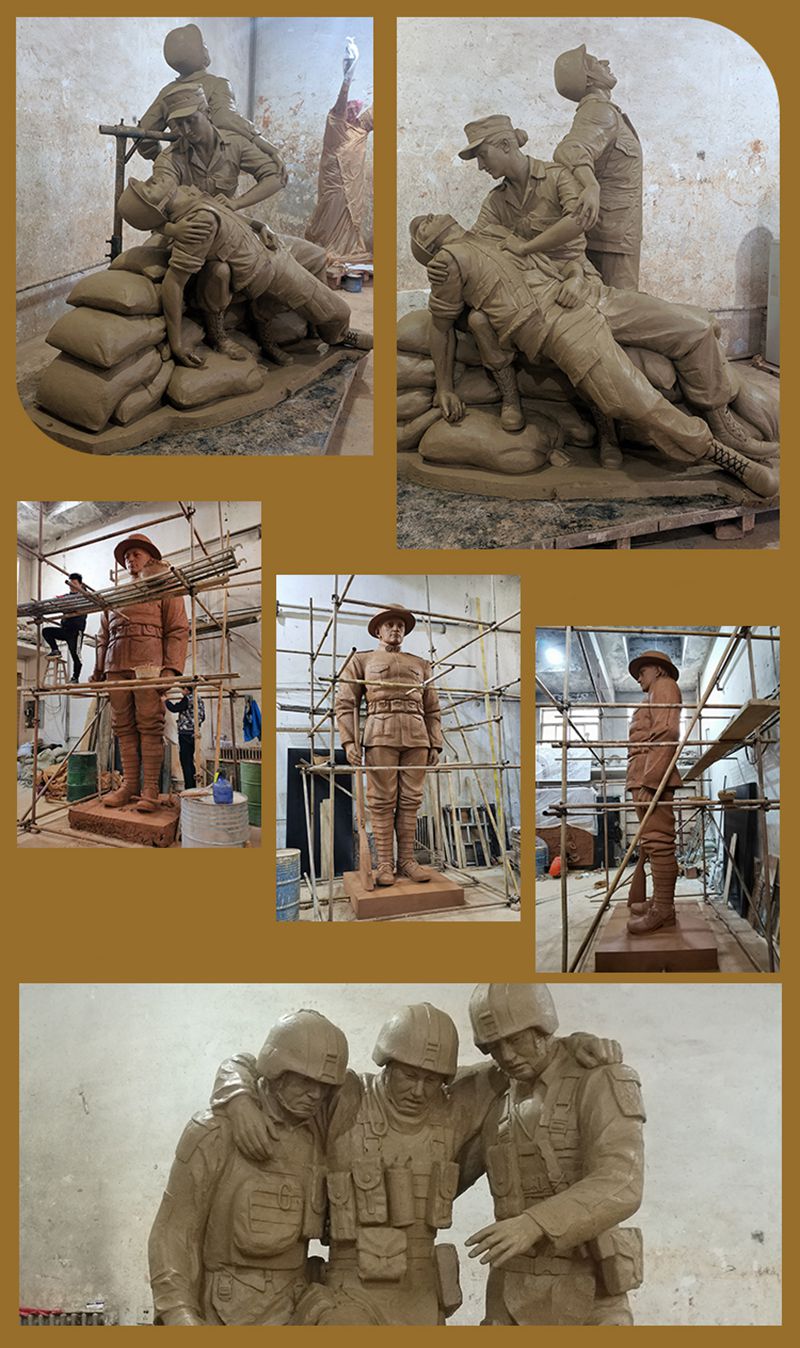 Using the Traditional Lost Wax Method
Trevi's bronze sculptures are cast using the traditional lost wax method. The bronze aerial statue is Trevi's masterpiece. This method we use is the same as the original manufacturing method, which maximizes the details of the sculpture, such as the folds on the clothes, facial expressions, and even the details of the gun are very critical. Trevi would keep the high quality, and would focus on every stage of the production process, Trevi will not let you down!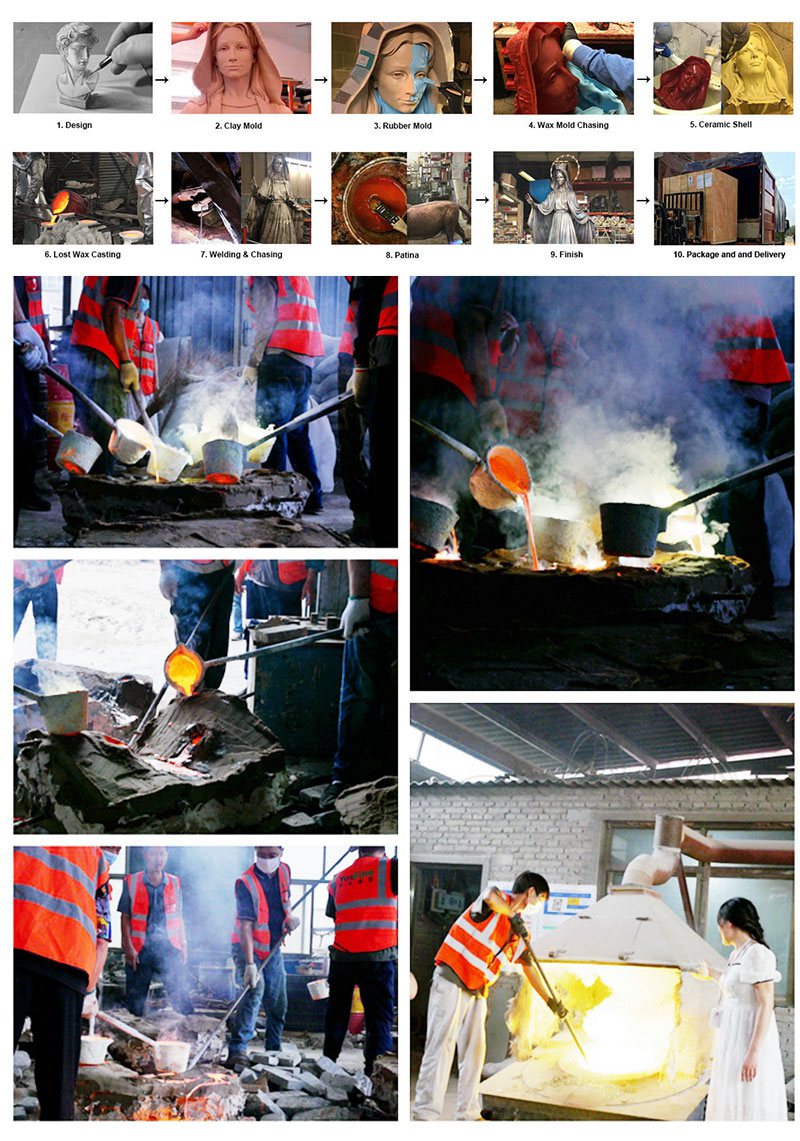 Trevi Supports Customized for You
Trevi has made bronze sculptures for over 40 years, custom sculpture is what we do best! We have a professional artists team and are skilled in every step of the production process. If you have other favorite sculpture designs, or just a picture, even just an idea, that's all perfect we can meet each other! Our artists can help you turn your ideas into reality, by touching the sculpture with your hand.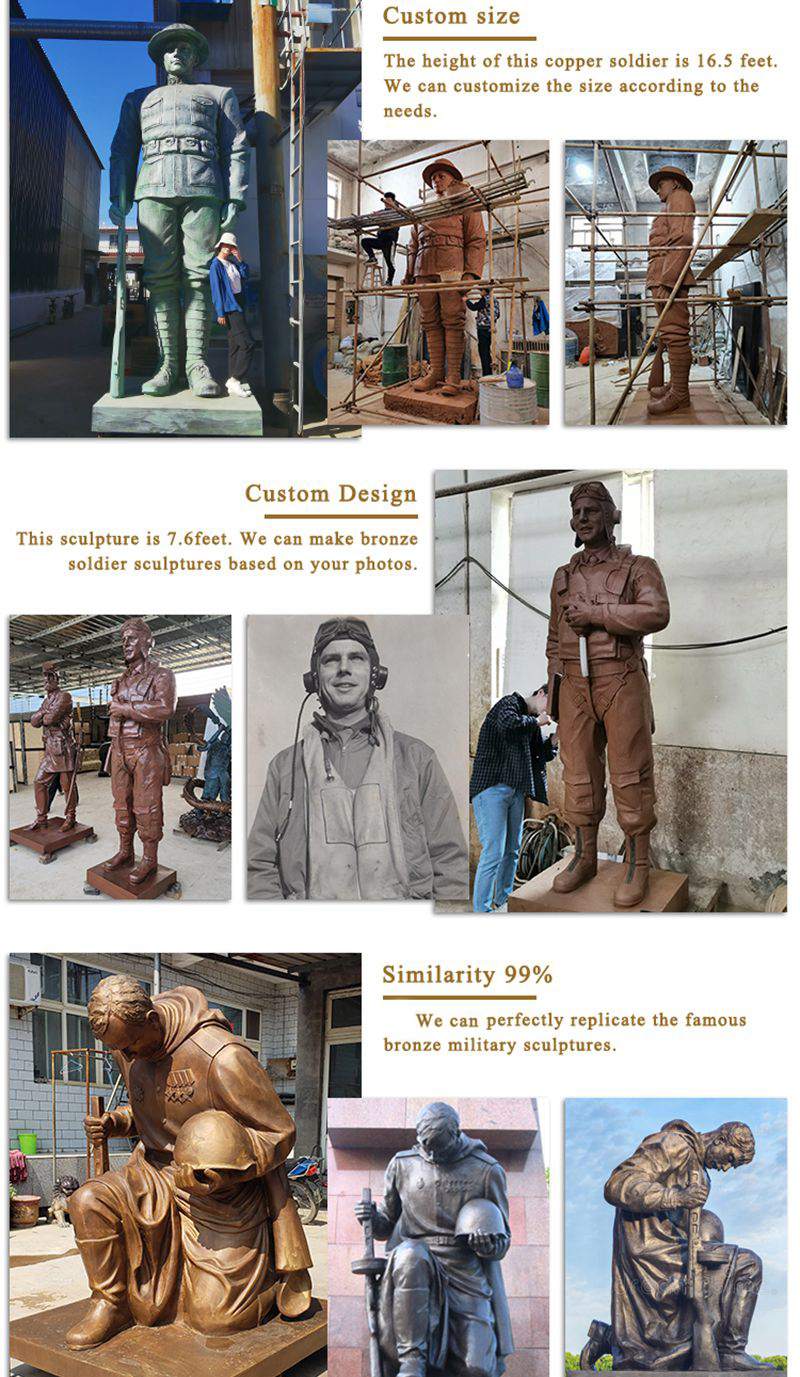 More Military Statue Options
In addition to the above bronze soldier Seabee statue, Trevi also has many other types of life-size bronze military statues for sale. For example the soldier cross statue, the statue of a single soldier holding a long gun, the Fallen Soldier Statue Memorial, etc. Our artists craft these statues with great respect and try their best to make them perfectly.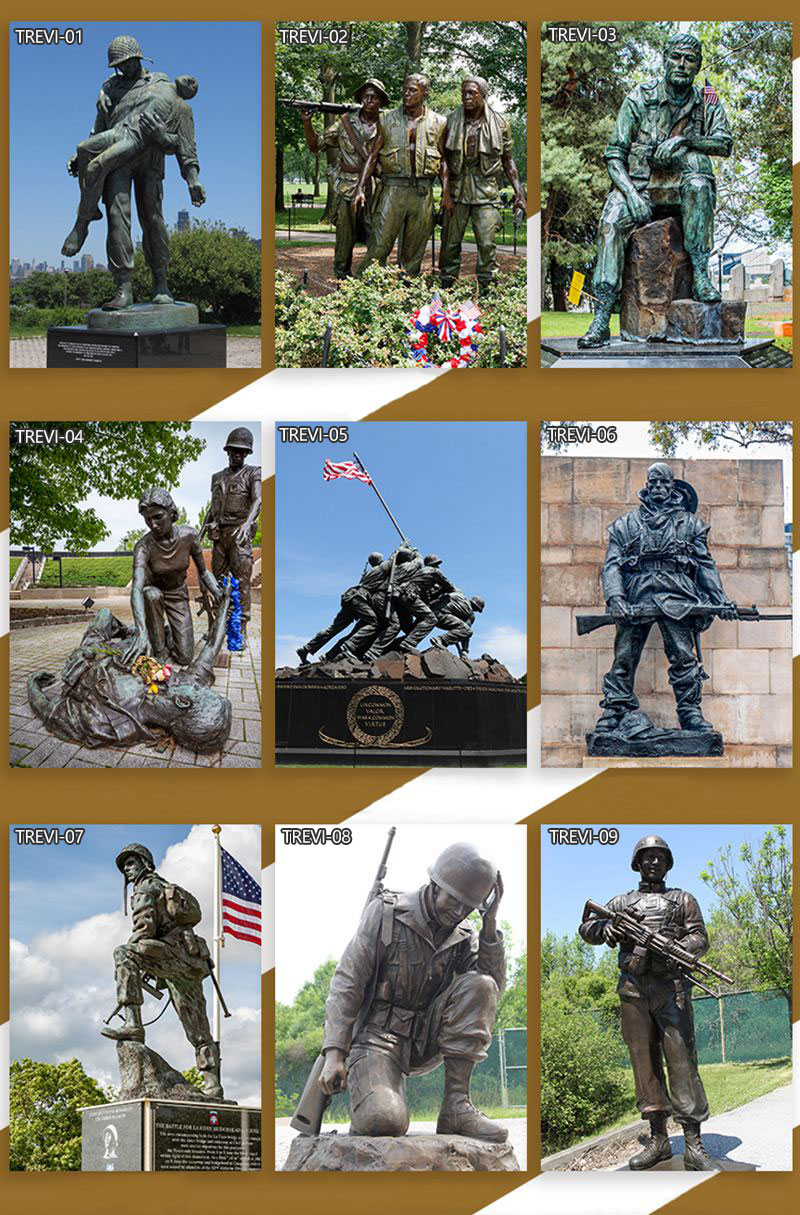 If you are interested in this bronze soldier Seabee statue or want other designs of military statues that are made of bronze, please feel free to contact us. Welcome you to send an inquiry to us.