This stunning mirror-finish floral sculpture is a true work of art. It would leave a lasting impression on anyone who sees it. Abstract unique designs could not only decorate our living environment but also delight our mood.
Crafted from high-quality stainless steel, this mirrored stainless steel sculpture is durable and weather-resistant, making it ideal for outdoor display. Its unique mirror finish gives our stainless steel sculptures a sleek, modern look that complements any landscape or architecture.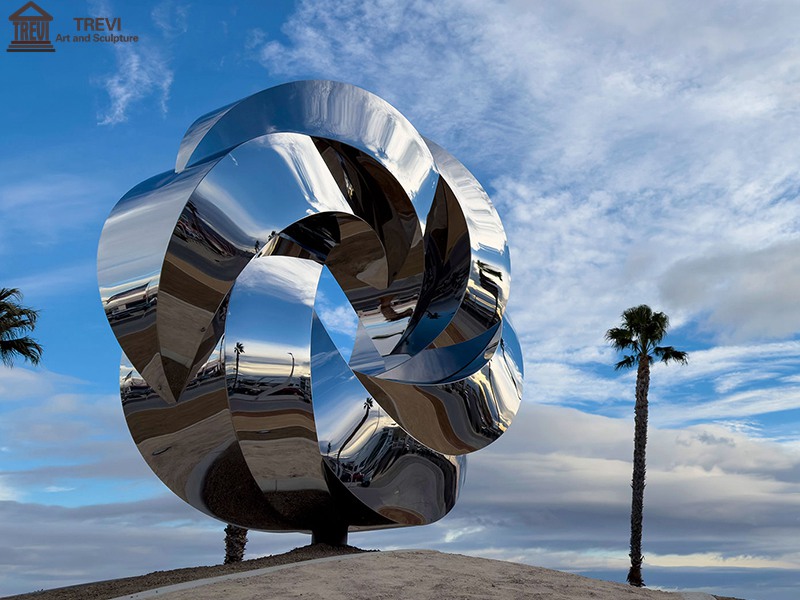 Beautify the Outdoor Environment:
When sunlight hits the surface of the flower, it creates a dizzying play of light and reflections, adding an extra dimension to an already striking piece. Whether you display it in the garden, patio, or public space, this sculpture is sure to be a conversation starter and the focal point of any area.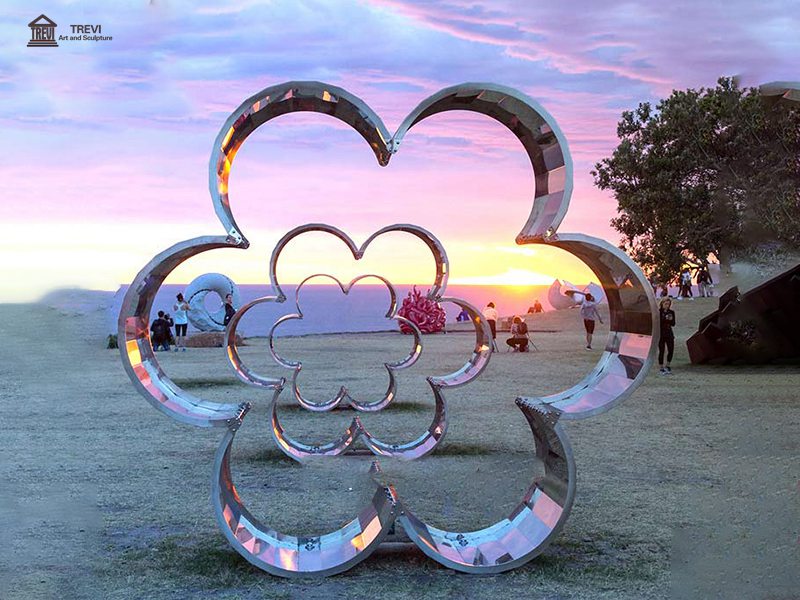 Exquisite Detail Processing:
The attention to detail in this sculptural piece is evident in the intricate abstract petal design. These random yet naturally twisted petals are carefully shaped and polished to perfection. The result is a sculpture that is both visually striking and of the highest quality.
Very High Compatibility:
This metal flower sculpture is perfect for anyone who appreciates beauty and wishes to add an elegant touch to their surroundings. It's also an excellent choice for businesses looking to flaunt their image or create a unique visual presence.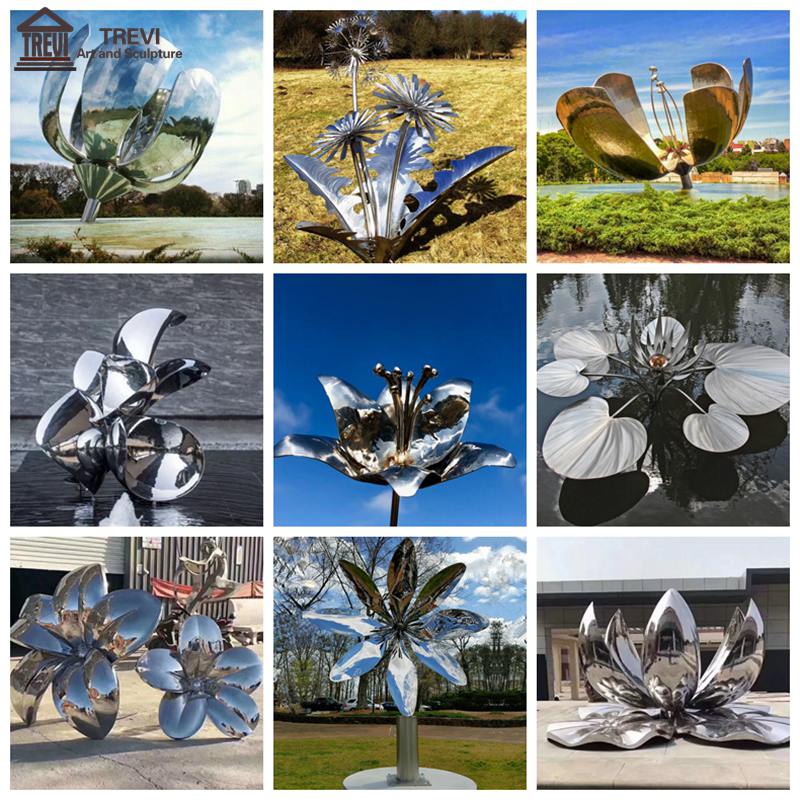 Don't miss this opportunity to own a truly extraordinary work of art!
Contact us now, you would be able to know more about this mirror outdoor stainless steel sculpture!