A marble garden gazebo is an addition to your home's outdoor space. It adds beauty and sophistication to your garden or patio and could increase the value of your property.
Trevi uses Natural Marble to carve these beautiful marble garden gazebos. They could withstand the elements and would last for years.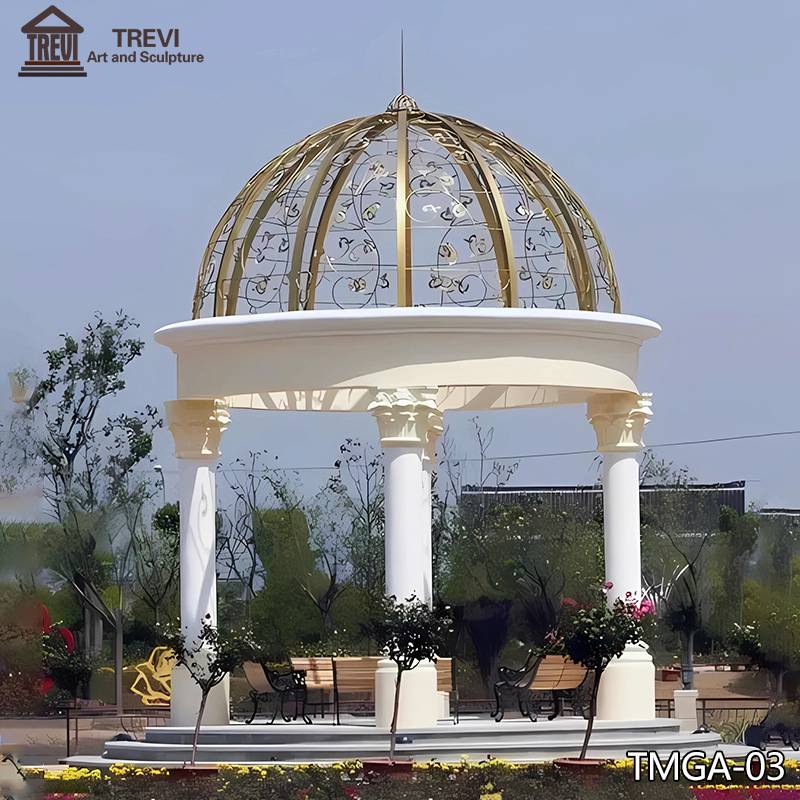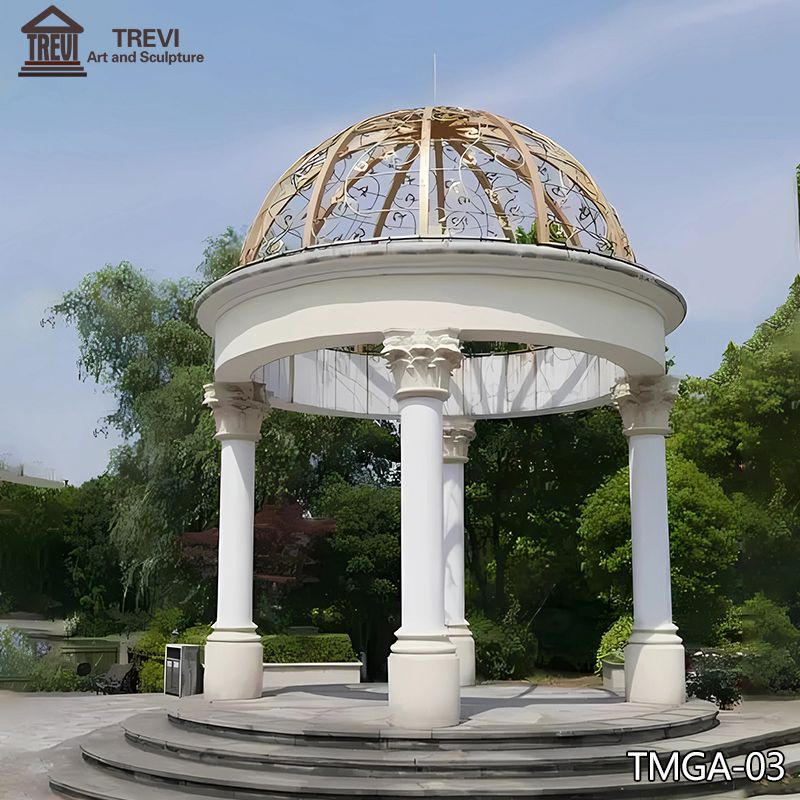 Details of The Marble Garden Gazebo
Our outdoor marble gazebo is intricately carved with stunning details and features a spacious interior. So it could accommodate a seating area or a table for entertaining guests.
The gazebo is carved from high-quality marble and is available in various sizes and styles to suit any outdoor space.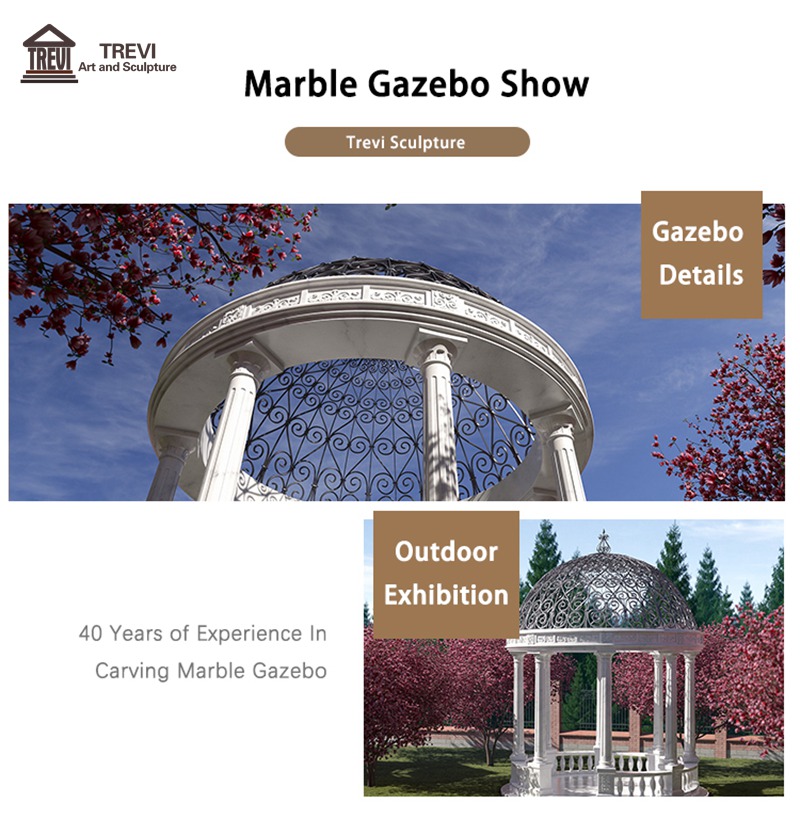 Customer Feedback
Our Customers are Installing Our Marble Gazebo.
We are delighted to receive positive feedback from our customers. Our clients appreciate the attention to detail and craftsmanship of our gazebo. Indeed, this nice gazebo would enhance the beauty of their outdoor space.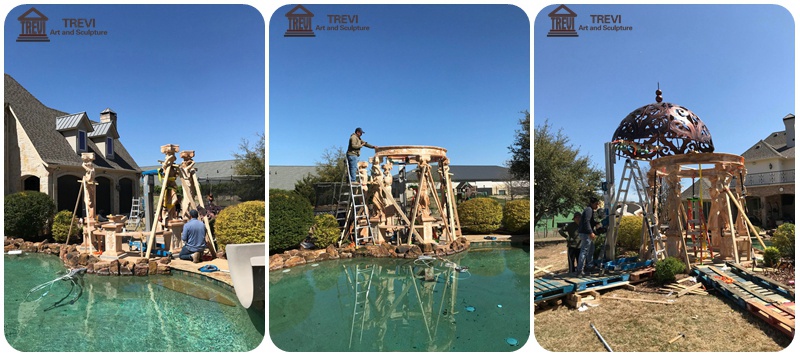 More Outdoor Marble Gazebo Displays
We offer a wide selection of outdoor marble gazebos, each designed to enhance your outdoor space. Our collection includes classic designs, contemporary styles, and custom options to suit any taste.
Trevi's experienced team could work with you to create a bespoke marble garden gazebo that meets your specific requirements.
Whether you're entertaining guests, enjoying the view, or simply relaxing, a marble garden gazebo is a perfect choice.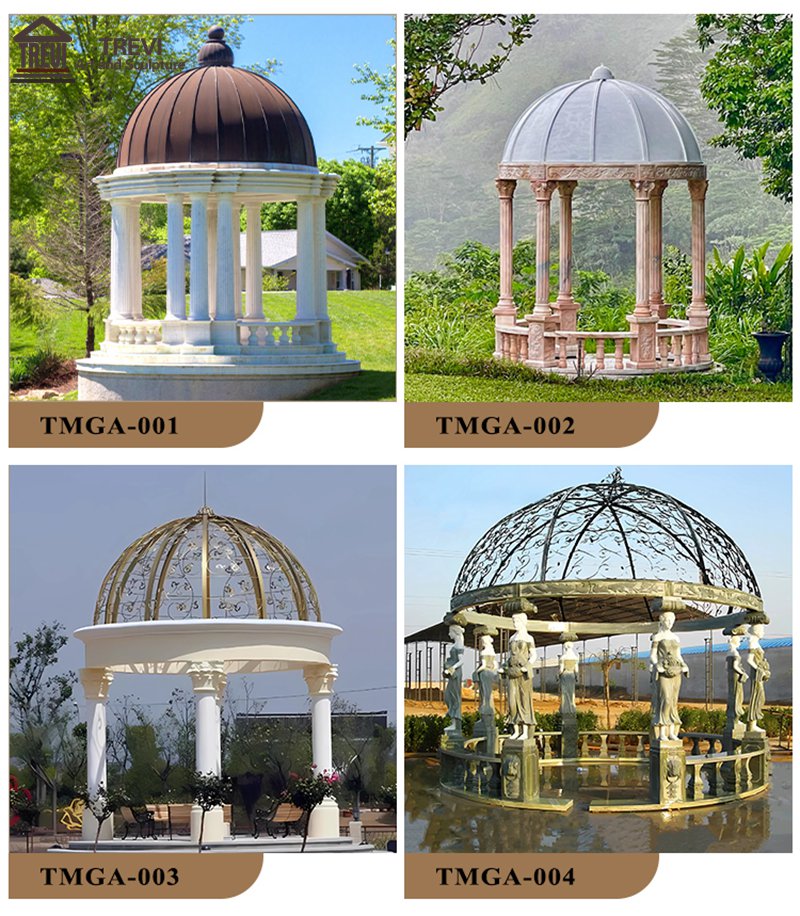 Contact us now to buy this exquisite marble garden gazebo, and you can enjoy our limited-time discount service for you in April!