The stainless steel sculpture is a popular choice for outdoor spaces because of its durability, versatility, and modern appeal.
Trevi's Stainless Steel Ring Sculpture is a stunning example of an outdoor work of art that could turn any landscape into a work of art. Featuring a stylish loop design, this large sculpture is made of high-quality stainless steel with a stunning reflective finish.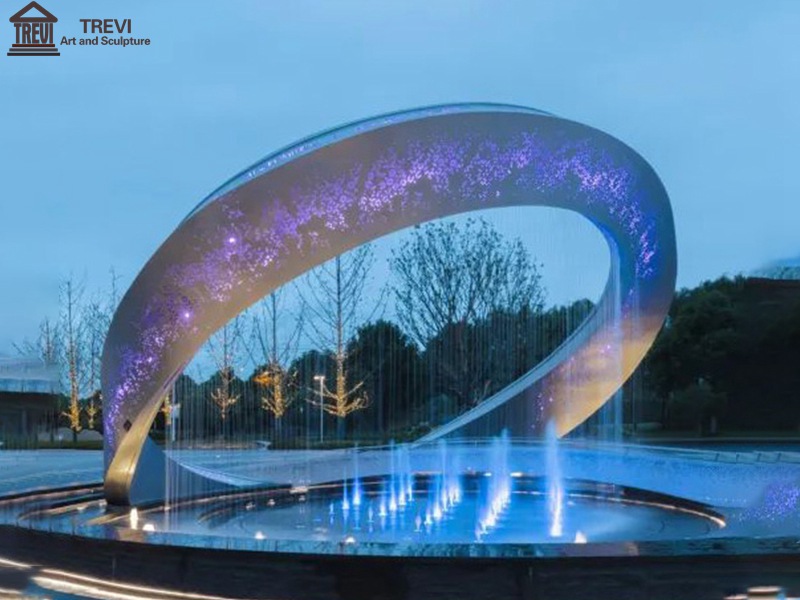 Its contemporary form and attractive appearance make it the perfect focal point in gardens, parks, squares, and other outdoor settings, adding a touch of elegance and sophistication to its surroundings.
Trending Designs of Metal Garden Sculpture:
In recent years, metal garden sculptures have gained popularity for their unique and modern designs. Trevi keeps up with the latest design trends and offers a range of attractive options for metal garden sculptures. From abstract and geometric shapes to figurative and nature-inspired designs, our sculptures are crafted to capture the imagination and create visually stunning focal points in any garden or outdoor space.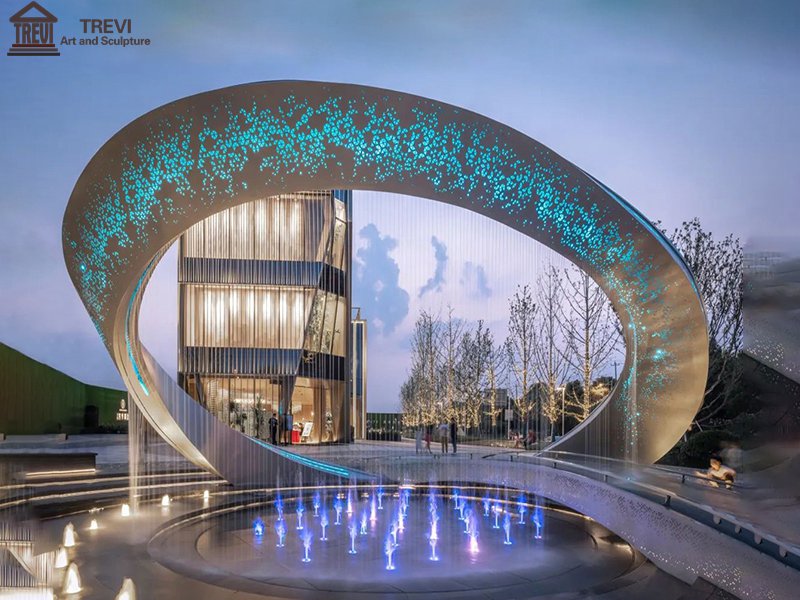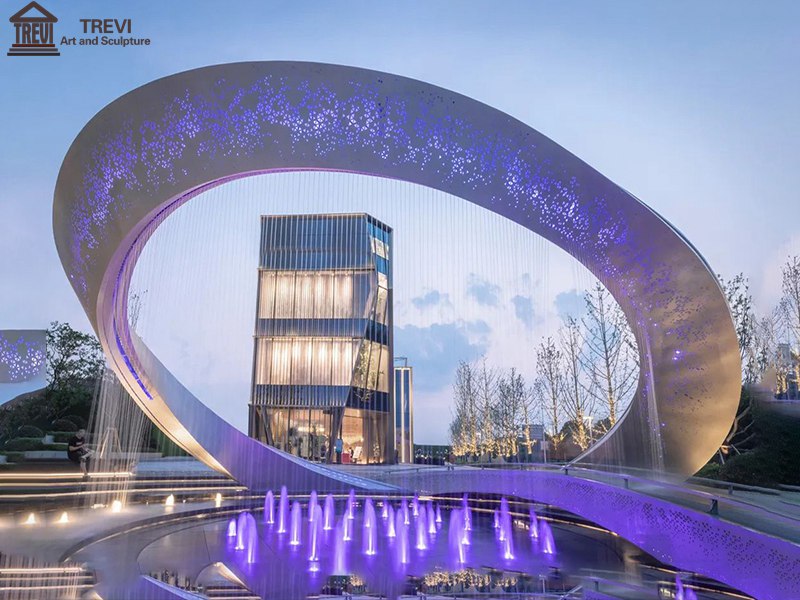 High-Quality Workmanship:
As a renowned manufacturer of sculptures, Trevi places great emphasis on high-quality craftsmanship. Our stainless steel sculptures are made of top-quality materials – 304 and 316 and go through a meticulous crafting process to ensure durability and longevity.
Our stainless steel sculptures are treated with a protective coating to enhance their resistance to environmental elements such as corrosion, UV exposure and harsh weather conditions, ensuring they maintain their beauty and luster for years to come.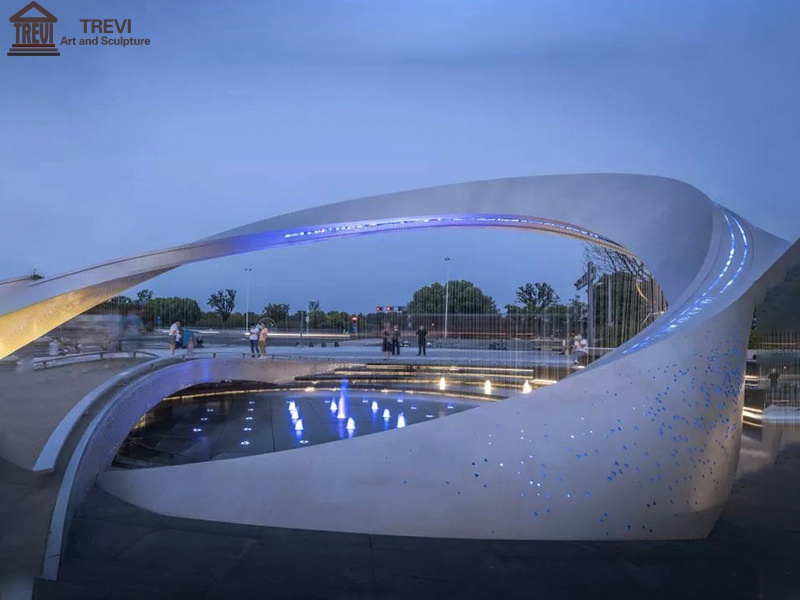 Customized Service:
At Trevi, we understand that each client has a unique artistic vision and requirements. Therefore, we provide customization services to create personalized stainless steel sculptures according to customers' preferences. Our experienced designers and craftsmen work closely with clients to bring their vision to life, providing expert guidance throughout the design and manufacturing process.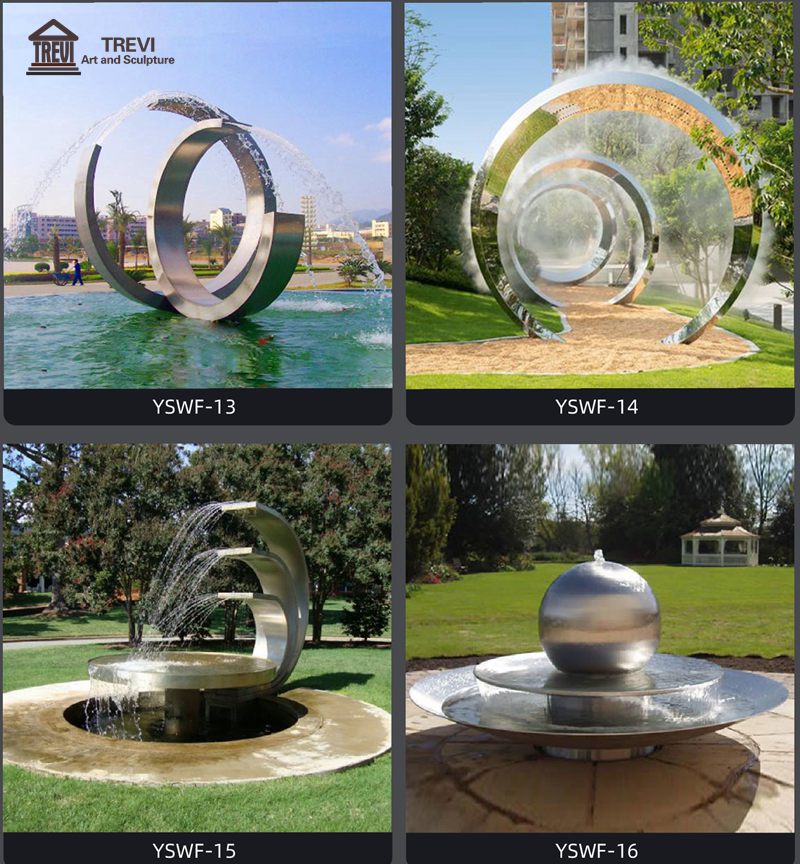 Welcome to contact us to inquire and purchase this Metal Water Fountain Outdoor Sculpture!