This cosmos contemporary sculpture is perfect as a centerpiece in the modern city, catching the eye of the crowd! This charming cosmos sculpture is made of high-rated stainless steel! When the irregular shape and silver color match with light, it catches our eyes in the daytime, more than that, it will give us greater visual impact and beauty at night!
A Visual Treat for Day and Night:
The large Cosmos Sculpture creates an open, shaded, and inviting space for people to move through on a daily basis. The whole large sculpture is made of stainless steel, it has a highly polished surface, just like a mirror. So when we close to it, we could easily view the play of shadow and light from many vantage points!
When night falls, the sculpture, lit up by the lights, has a practical meaning beyond the artwork. It is a lamp in the darkness of the night, for the city to continue to guard the pedestrians coming and going, for them to light up the way home. Of course, as a decoration of the city, you could easily change the lights' color to match your park theme!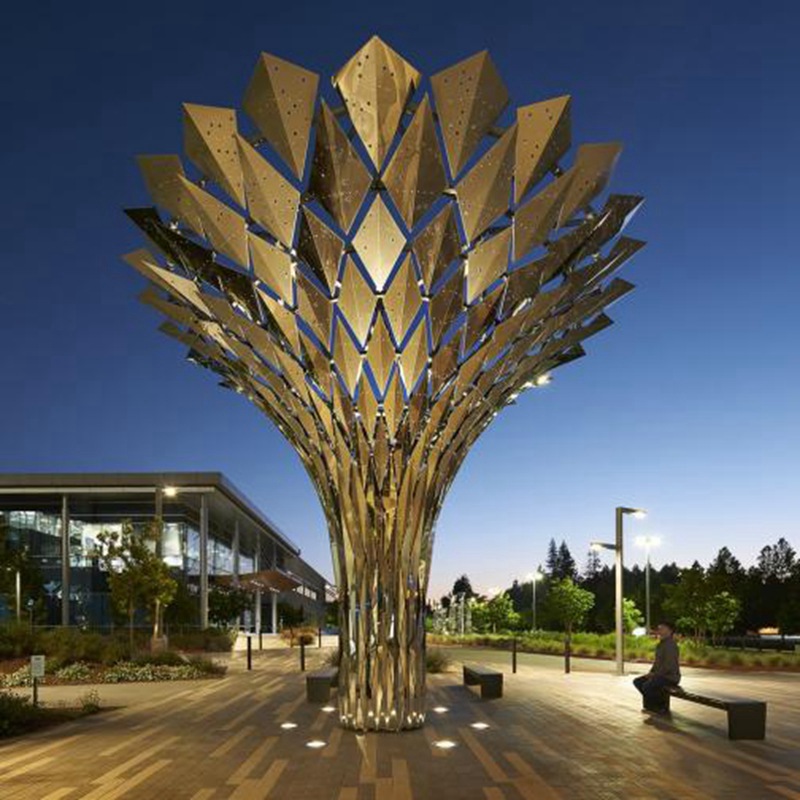 More Details about the Sculpture:
Beautiful sculptures always be given more delicate details! We could see, that this large stainless steel sculpture consists of thousands of pieces of origami-like surface, so it could easy for us to catch the sun's trail and feel the beauty of our surroundings!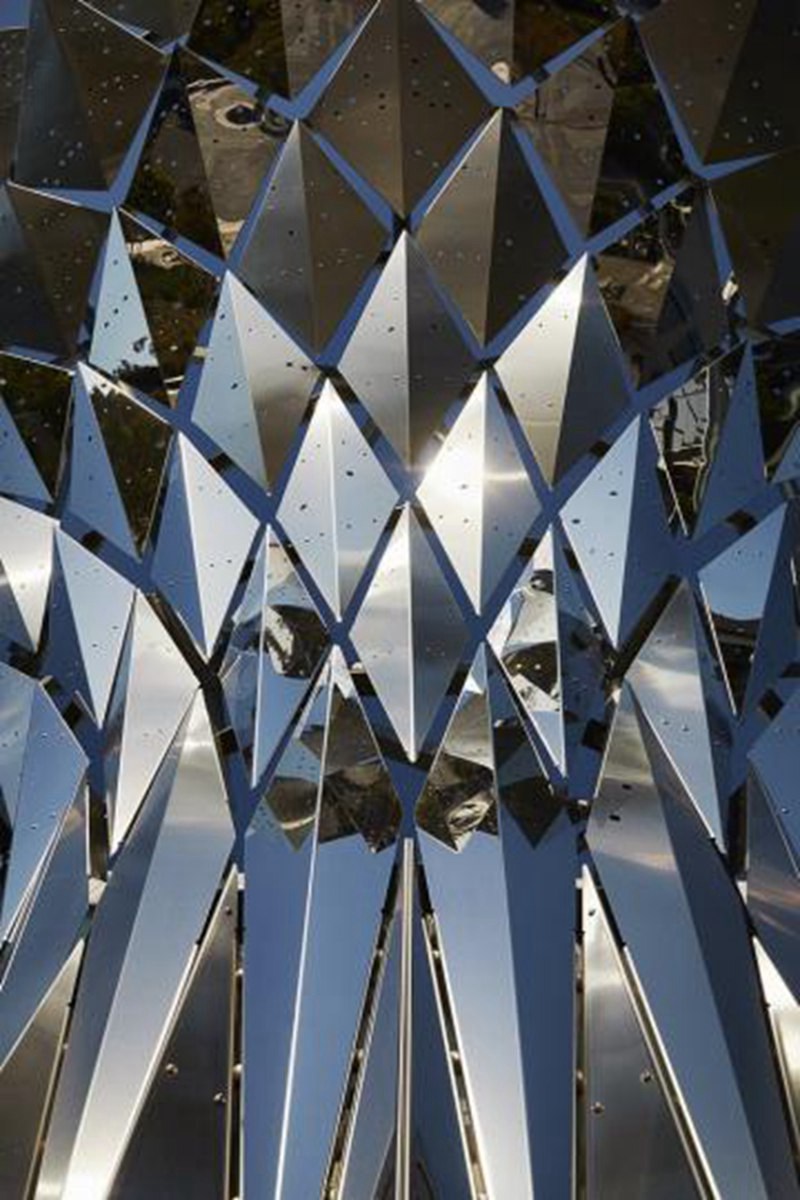 When we close to it, its shape was used in a metal hollow design, adding a lot of beauty and design to this sculpture. As the sunlight spills through these hollows, it'll quietly shift with the passage of time! Although the form of the artwork would be fixed, our sculpture would let us feel the play of light, reflection, and color would change throughout the day and season!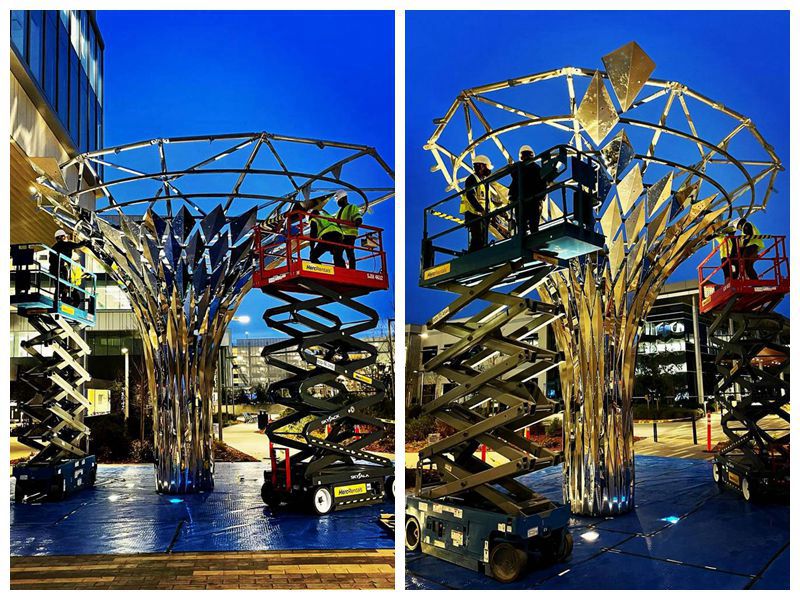 High Quality is Trevi's Goal:
Trevi cherishes every customer and wants to give you a happy and satisfied experience. The whole sculpture is made of high polished stainless steel 304, each piece is cut by a specialized machine and then hand-welded one by one by our professional masters. This program alone is not so easy, it would take our master about half a month to a month's time! But to make a perfect sculpture, we're willing to do this! Besides, in order to keep the sculpture solid, inside of the sculpture, our factory would make a stainless steel skeleton as overall support! Our beautiful and durable sculpture could accompany your city for many years, and still in good condition!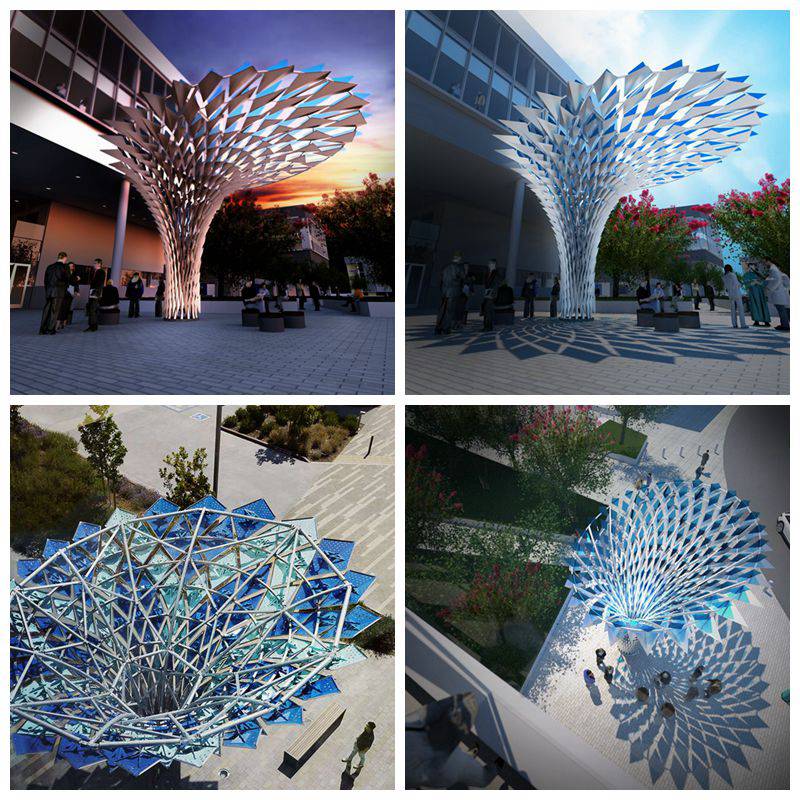 The Best Place to Site the Sculpture:
This metal Cosmos Sculpture is really modern and has a large size, so In order to maximize its aesthetic value, a large, open outdoor space is the perfect place! Just like a square, a big park, or even your large yard, it's all no problem! As we walked into a very open space, the sculpture drew us directly towards it. As we approached, the exquisite detail of the sculpture gradually let us feel the sunlight and shadow!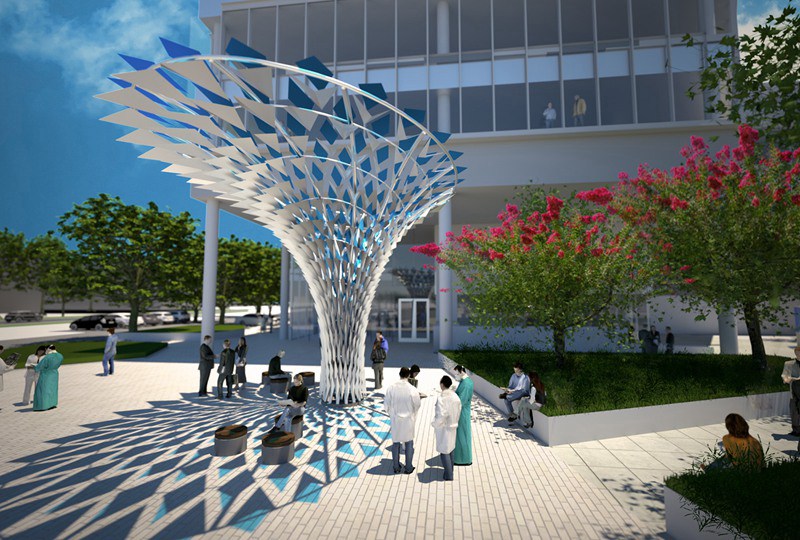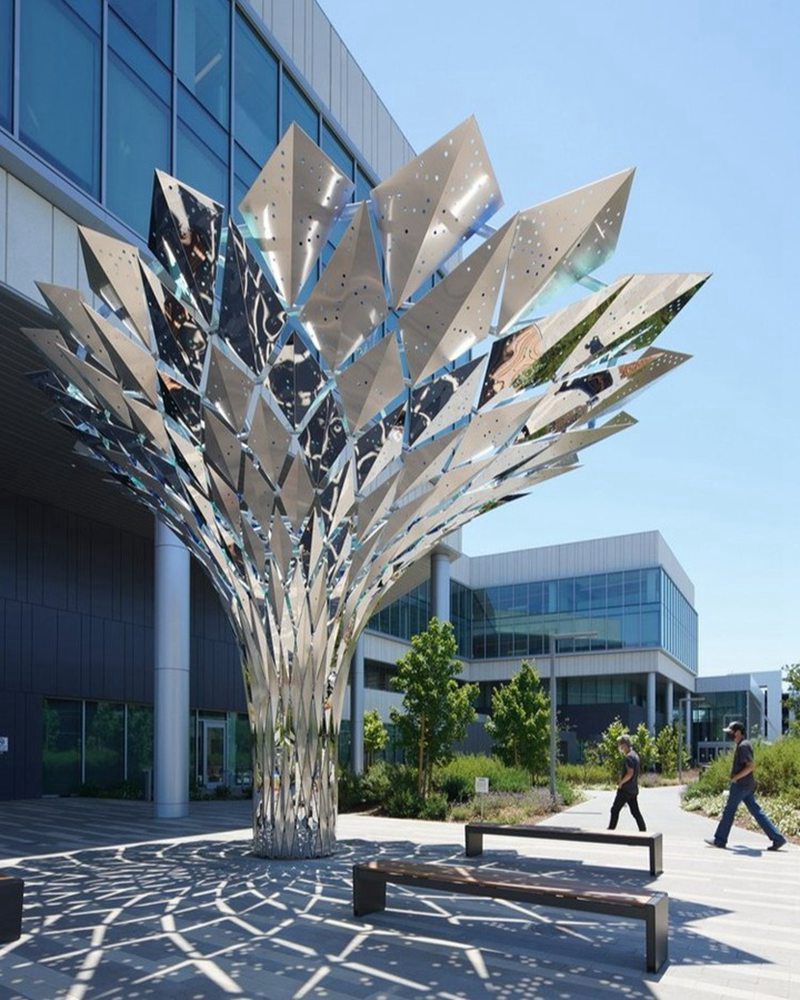 If you're interested in this large modern tree sculpture, please contact us immediately! Our team is good at customization, we can create new artwork for your needs with you together. Trevi always be here, waiting for you!