Make a bold statement with our Large Bronze Horse Head Sculpture, designed to captivate and inspire. Perfect for adorning gardens, racecourses, and other outdoor spaces, this magnificent piece offers a grand scale and intricate detail that capture the essence of equine majesty. Primarily targeted at customers in the USA and Europe, our sculpture can be customized to suit your specific requirements. With factory direct sales and worldwide shipping, acquiring this masterpiece has never been more straightforward.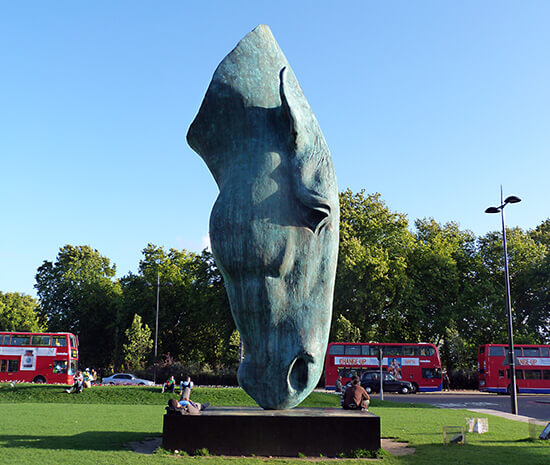 Features:
Material: Made of high-quality bronze, treated with a weather-resistant patina to ensure durability and aesthetic longevity.
Design: A striking horse head depicted in an elegant pose, capturing the essence of power, grace, and beauty.
Craftsmanship: Expertly handcrafted by our seasoned artisans, employing traditional bronze casting techniques to ensure the highest quality.
Customization: Available in various sizes and patinas to perfectly complement your space. Custom design options are also available upon request.
Service: Our one-stop sculpture service includes consultation, design, crafting, and installation.
Pricing: Enjoy competitive, factory direct pricing without any middlemen.
Shipping: We offer worldwide shipping, specifically catering to customers in the USA and Europe.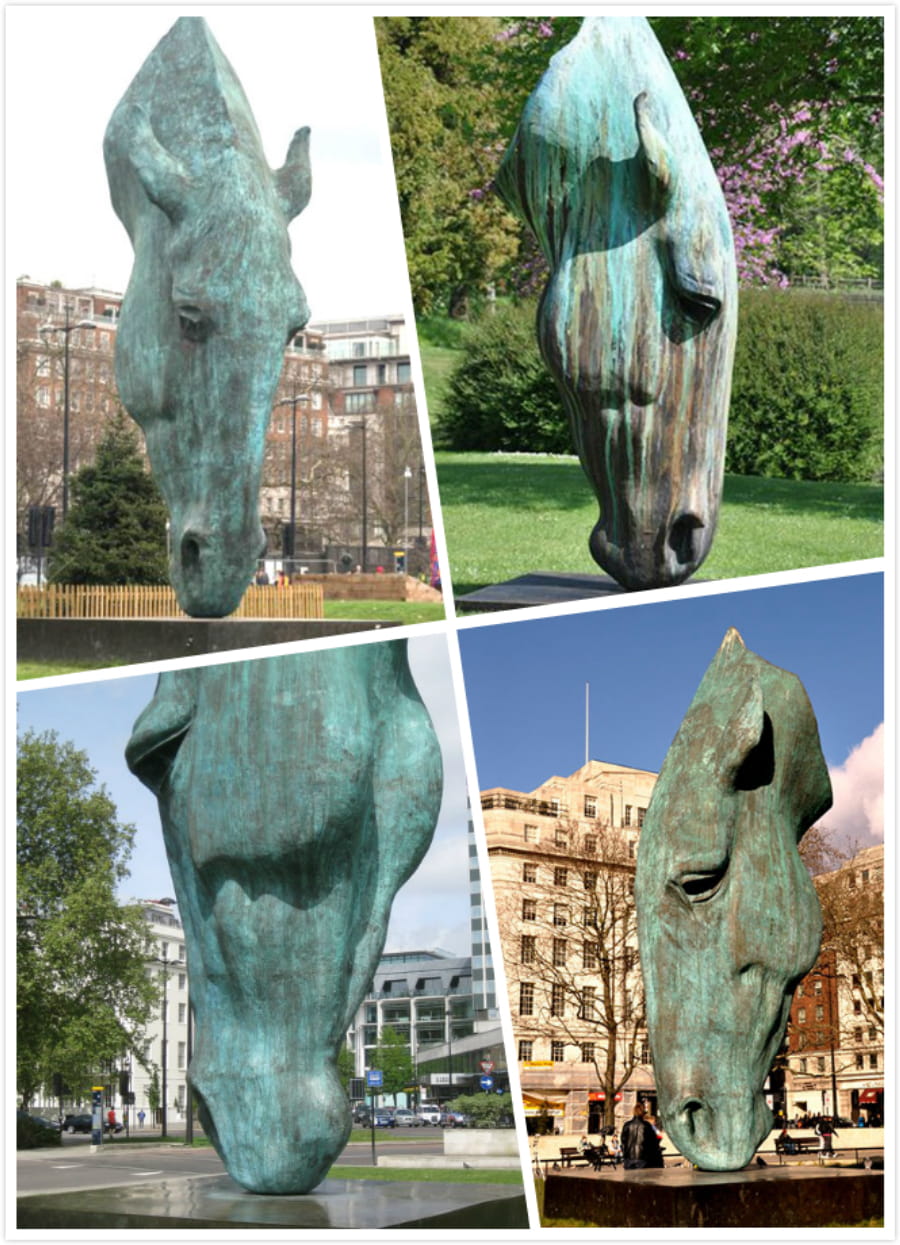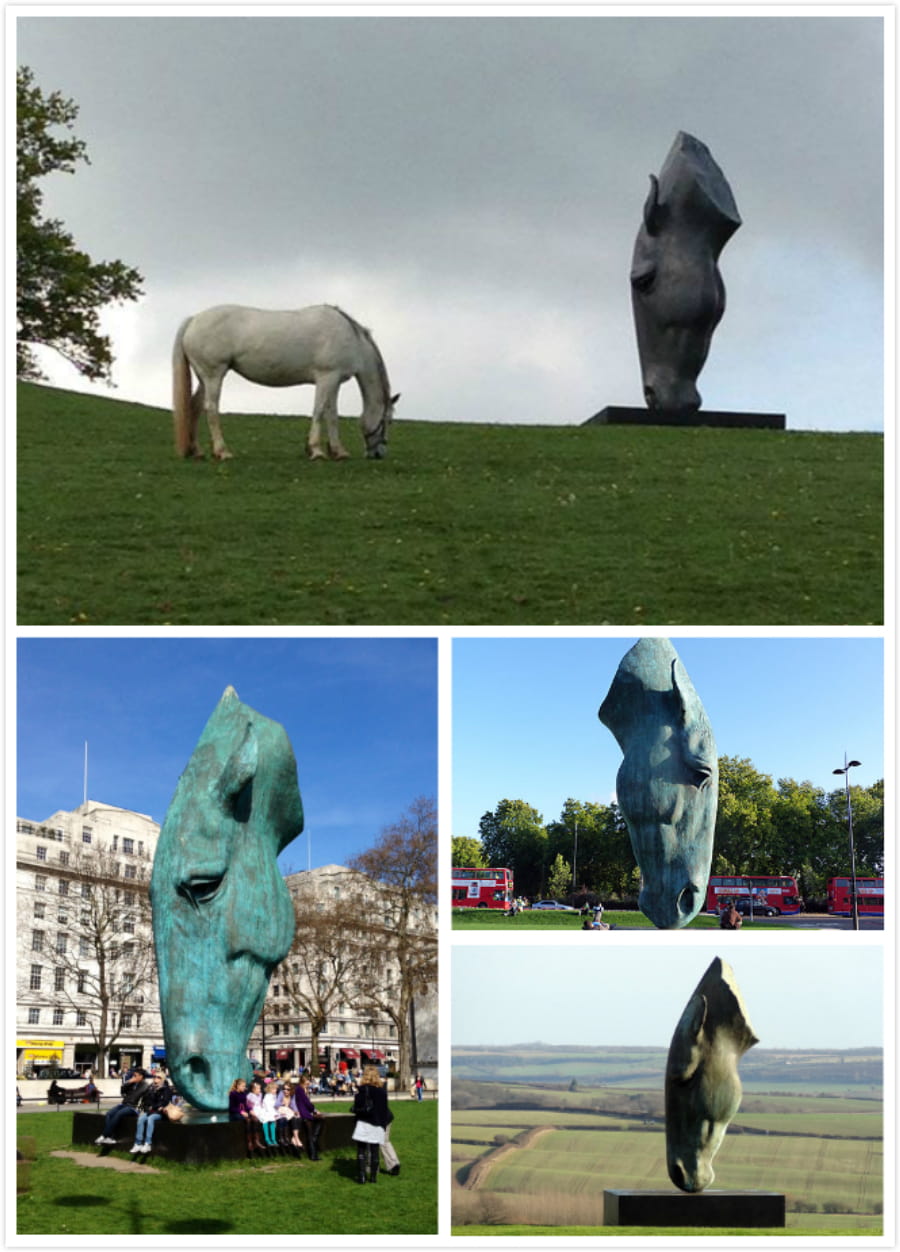 Ideal For:
Gardens: Transform your garden into a luxurious sanctuary.
Racecourses: Add an element of sophistication and grandeur to your venue.
Golf Courses: An elegant addition to any clubhouse or tee box area.
Luxury Estates: Enhance the opulence of your property with this magnificent sculpture.
How to Order:
Contact us to discuss your specific needs, including design and size preferences.
Receive a detailed quote, complete with customization options and shipping costs.
Proceed with payment to confirm your order.
Your sculpture will be crafted to perfection, adhering to strict quality control standards.
Receive your Large Bronze Horse Head Sculpture via our reliable worldwide shipping service.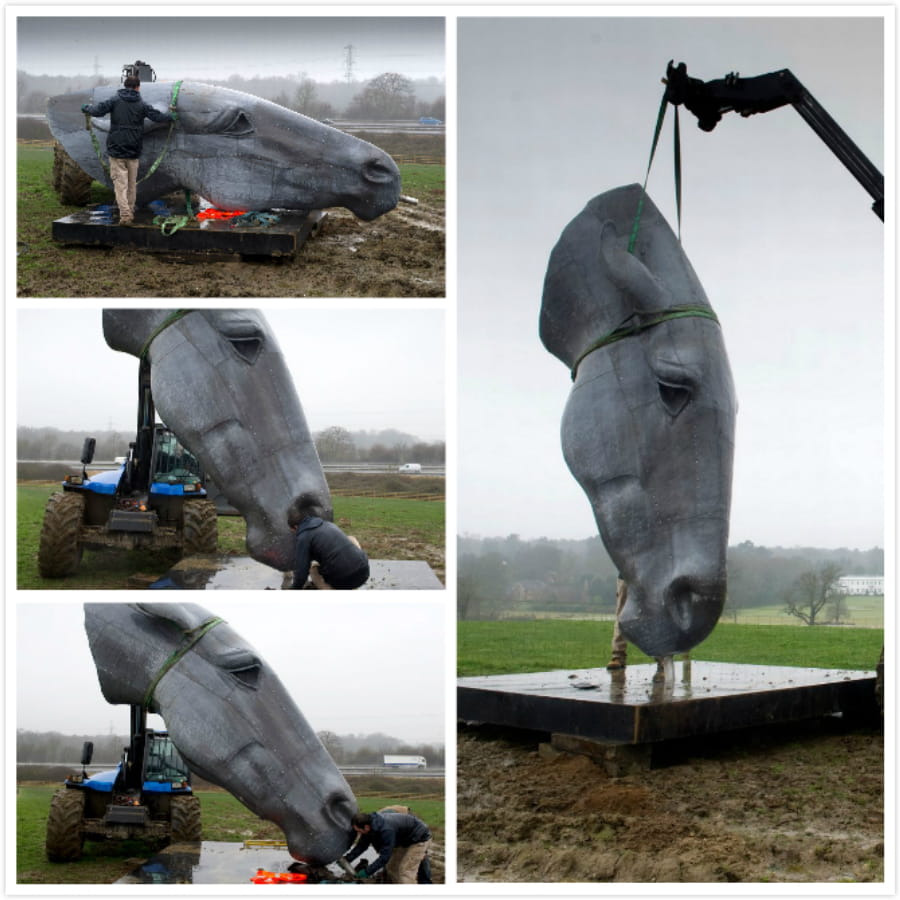 Optimum Bronze Content Ratio:
Trevi has professional bronze horse casters. They were very good at casting bronze horse sculptures. Our artists have high requirements for the quality of bronze horse sculptures. Therefore, we are very strict with the proportion of bronze. As we all know, in order to create a high-quality bronze horse sculpture, it is necessary to achieve the best proportions. Thus ensuring the long-term use of the bronze horse sculpture. Our bronze horse sculptures have an inner side thickness of 5~8mm. Therefore, our bronze horse statue must be able to withstand wind and rain for sale. Of course, if you choose Trevie, you'll get a nice collection of collectibles and decorations.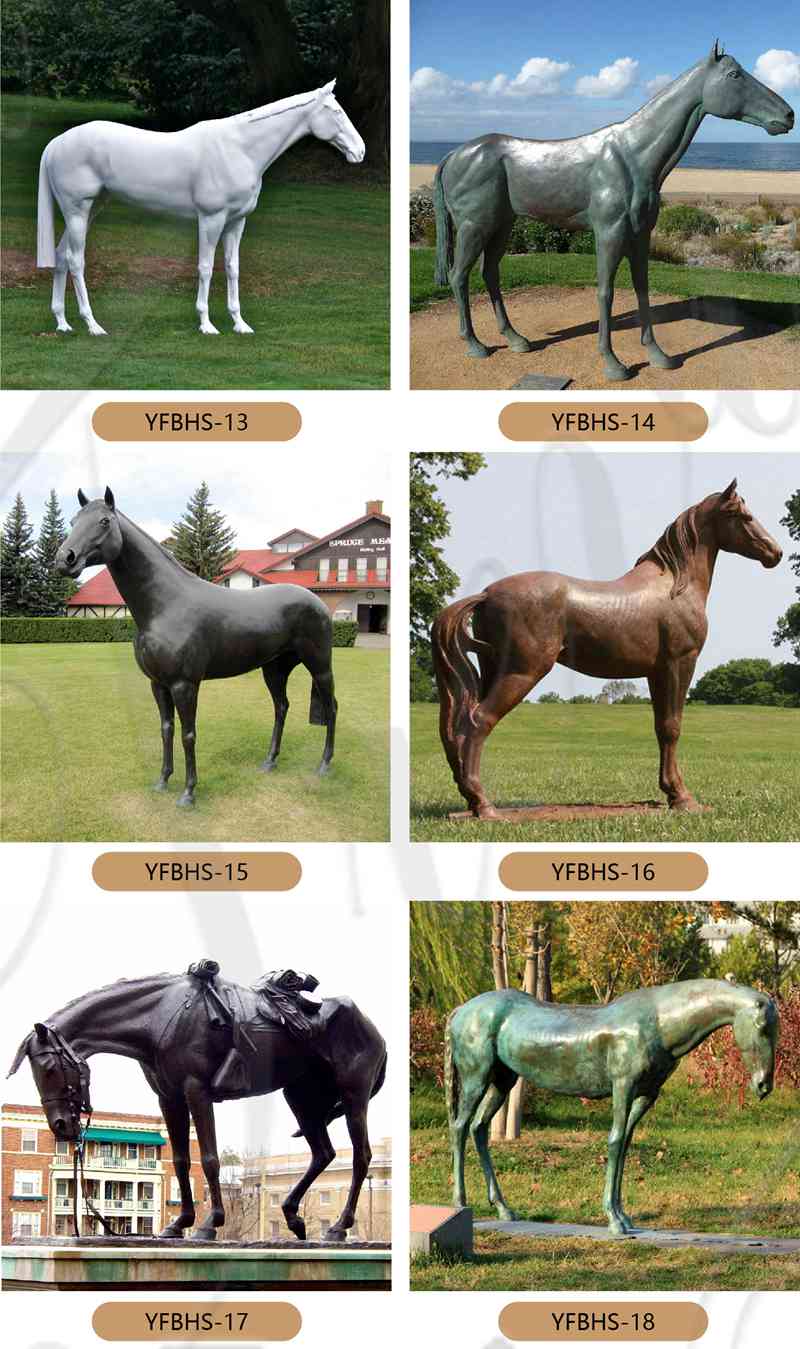 Advanced Chemical Coloring:
Trevi's artists use chemical coloring. Doing this ensures that our bronze horse sculpture would be more natural in color. In particular, you would get bronze horse statues in various colors. In addition, our designers could also adjust your color according to your preference. Your bronze horse sculpture is sure to stand out in color.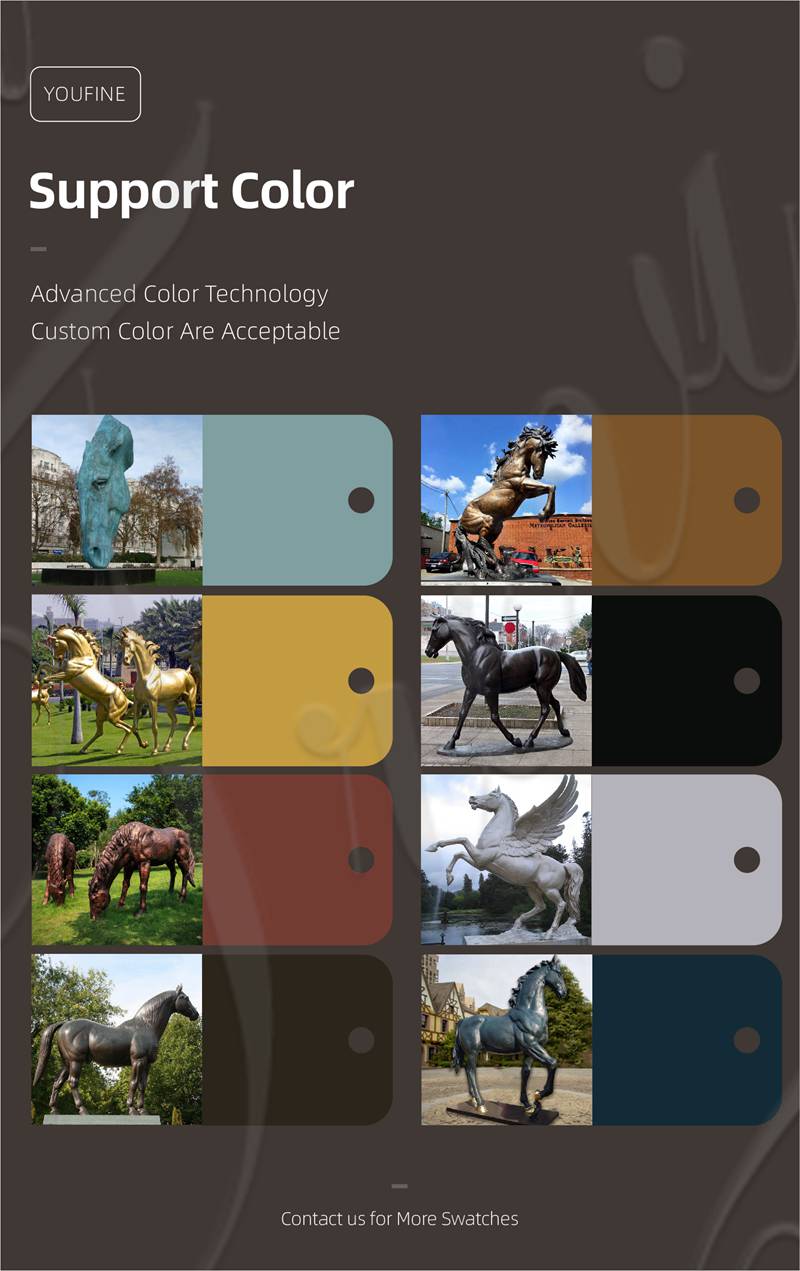 Fine Polishing Process:
There are dedicated polishing artists in the Trevi factory who polish the bronze horse sculptures every day. Well, we all know that after the bronze horse parts are welded, our artist would polish the sculpture. You could clearly see that after polishing our statue, the body of our horse sculpture is smooth. In addition, there are no sand holes on the surface of the bronze horse. This helps to create a flawless bronze horse statue for sale.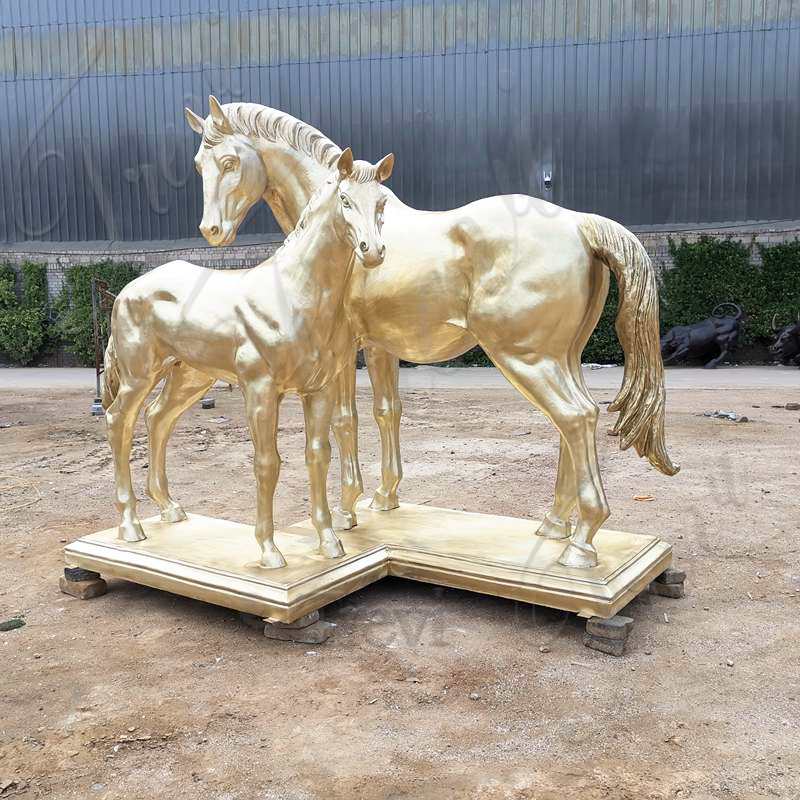 Conventional Lost Wax Method:
We used the traditional lost wax process to create the bronze horse sculpture. As we all know, this traditional skill has a history of five thousand years. Our artists have mastered this technique a long time ago. At the same time, Trevi's artists have also innovated this technology, we used silica sol. Doing so ensures the beauty of the statue. Especially the curved surface, after a long time of use, would not have any white spots. In this way, Trevi's bronze custom statue would have a timeless beauty.
Exquisite Clay Model:
As we all know, finely crafted clay sculptures could ensure the authenticity of bronze statues. Our artists, in particular, started learning to carve horse clay sculptures at a very young age. As a result, they could 100% capture the horse's facial expressions and surface details to life. You could clearly see that this horse clay model is so realistic.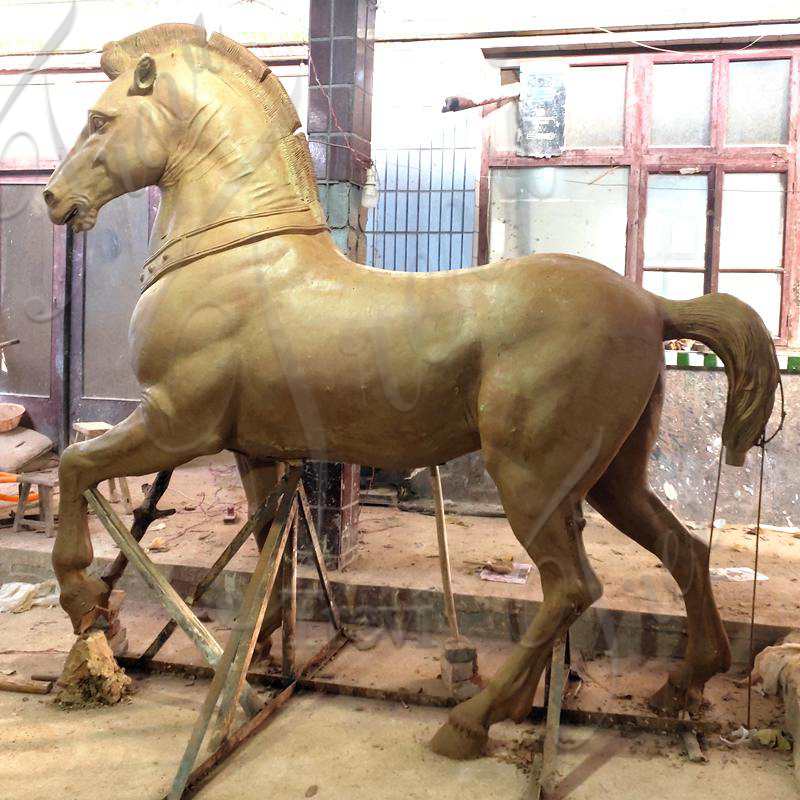 Trevi Safe Package:
The Trevi factory has been exporting bronze horse sculptures for over forty years. We have rich experience in exporting. Plus, our packaging is safe. First, we wrapped the entire statue in soft foam. Second, on the outside of the statue, we fixed the statue with a 3cm long wooden half box. Finally, we also added soft foam between the engraving and the wood half box interface. You would no doubt get a life-size bronze horse statue.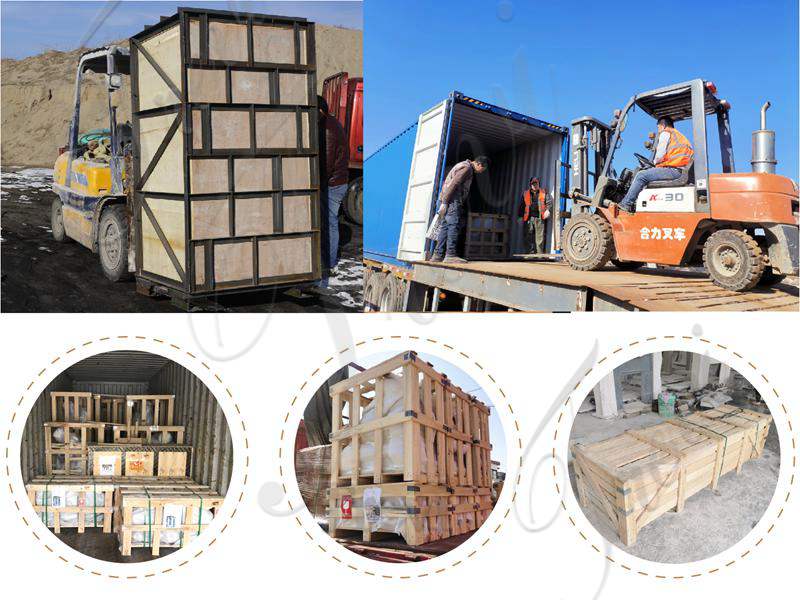 The Trevi Factory is a foundry that specialized in bronze sculpture. And, we have a professional working team. If you like our bronze horse sculpture please feel free to contact us. Your smartest decision is to choose the Trevi factory.