Enjoy the Lady of Guadalupe Sculpture up Closer
Virgin Lady has been a constant theme in the field of religious art sculpture, the bronze Lady of Guadalupe statue is the main religious item of Trevi. The whole sculpture is made of bronze casting, and the dazzling light behind the Guadalupe brings a peaceful scene to people. Guadalupe's facial expression is also very calm and kind, and her dress is of a very delicate color with a fine floral pattern on it. The view is downward, a boy is holding up the hem of the Virgin's dress. When approaching this sculpture of our Lady of Guadalupe, we could feel infinite spiritual comfort.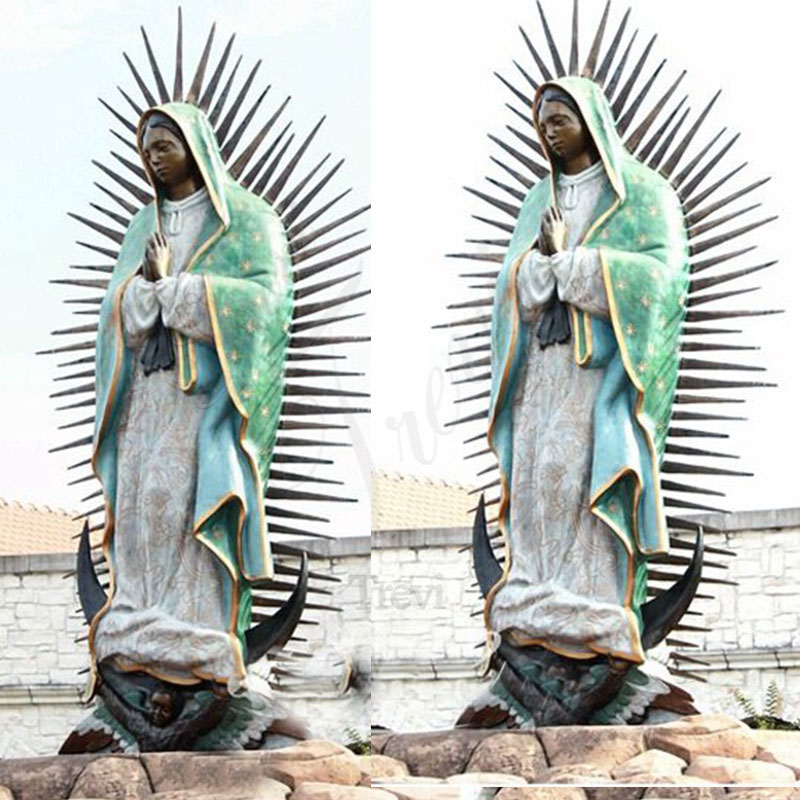 Spirit of Our Lady of Guadalupe
Our Lady of Guadalupe is Mexico's patroness–and Empress of the Americas. For centuries, she has been a bridge between people of different cultures, she warms those who are marginalized. Our Lady of Guadalupe also symbolizes hope, acceptance, dignity, welcome, and belonging. She reminds mainstream people that persons with disabilities have equal dignity.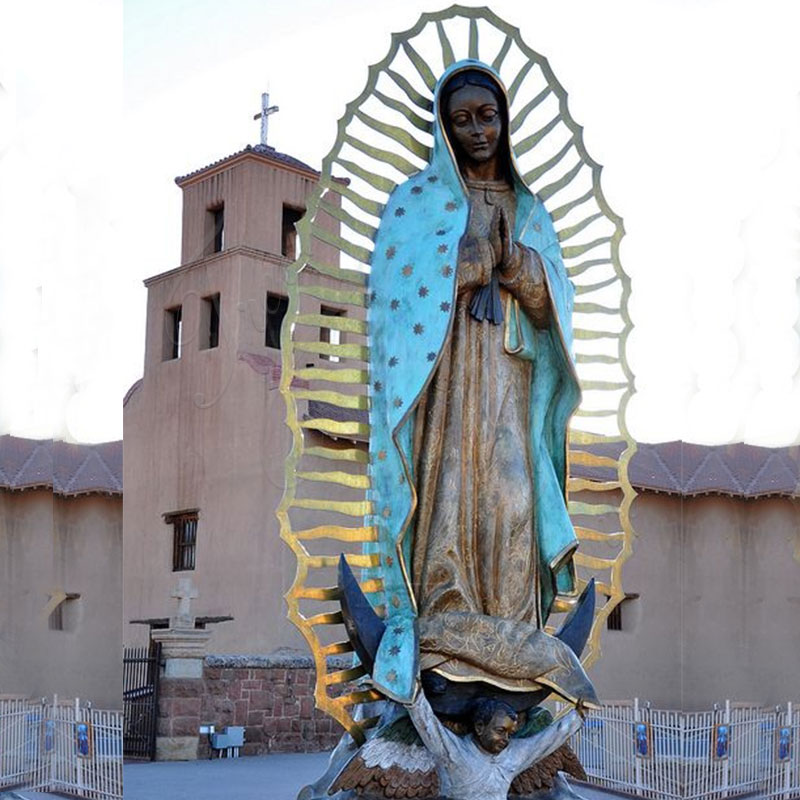 Exquisite 1:1 Clay Model
Trevi always wins the trust of customers with the best craftsmanship. The clay model is the primary factor. The fineness of the clay model determines the final result and likeness of the Madonna bronze sculpture. That's why, before casting each Madonna and bronze religious sculpture, our artists make a clay model of the same size. After the clay model is completed, we will send you photos for you to confirm. If you want a religious sculpture that we already have a clay model, we could provide it to you for free. This would save you thousands of dollars, and you could also receive your sculpture earlier!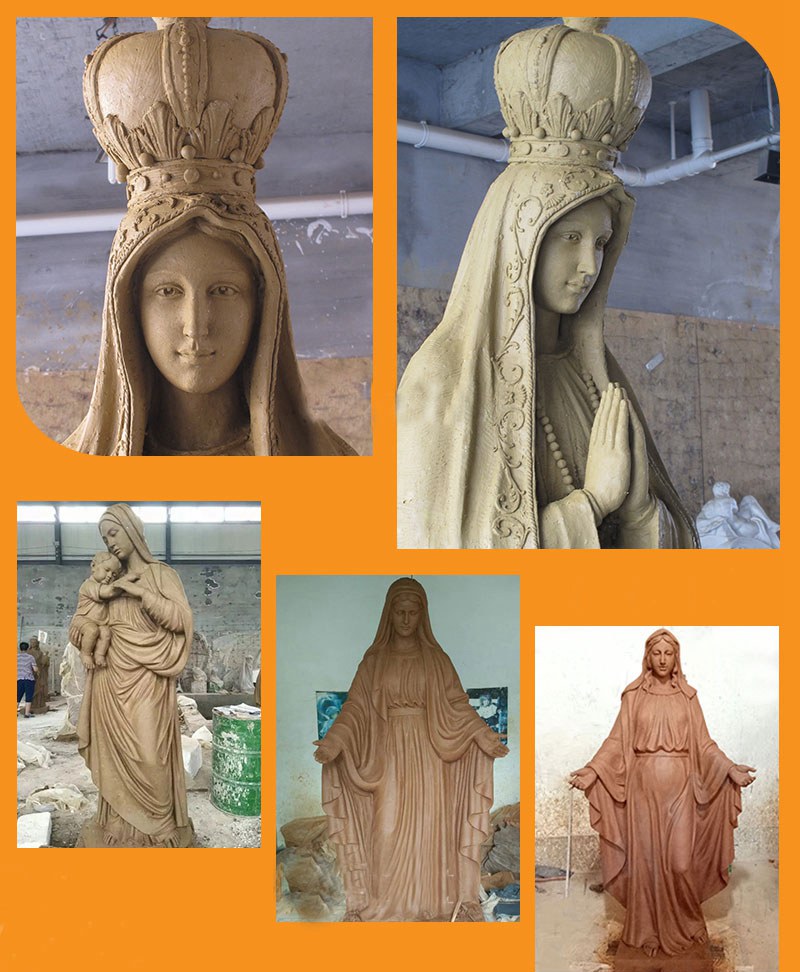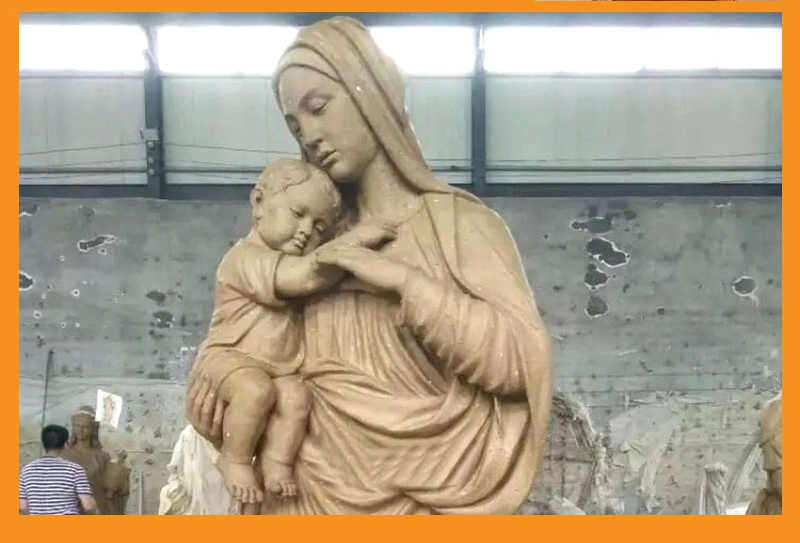 Natural and Unique Patina
Trevi coloring artists painted this bronze Lady of Guadalupe statue in a variety of colors, using gold, sky blue, dark blue, and bronze to give the statue a distinctive and vibrant look. The coloring method used is a natural chemical coloring that does not fade over time like spray paint, the colors only would become more natural and classic. We could customize the color according to your needs and requirements, our artists would make the color you want according to certain chemical ratios! If you want to make this sculpture any effect you want, Trevi could do it for you!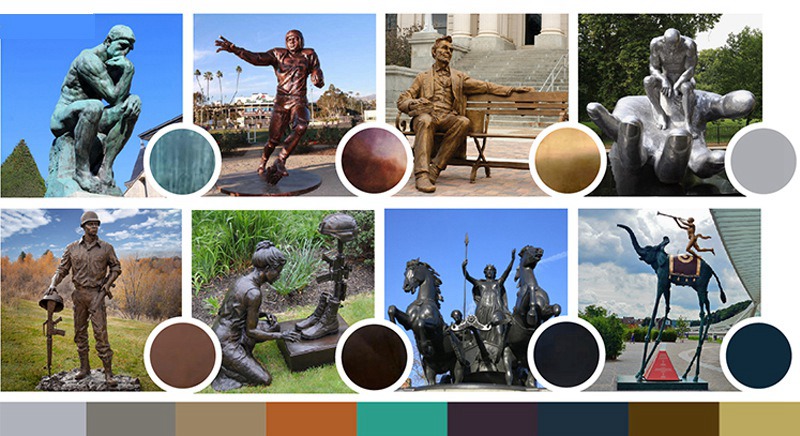 More Religious Bronze Sculptures from Our Factory
While our life-size bronze Our Lady of Guadalupe sculpture stands as a beacon of faith and devotion, we also offer an extensive range of religious bronze sculptures at our factory, each embodying the same level of superior craftsmanship and spiritual reverence.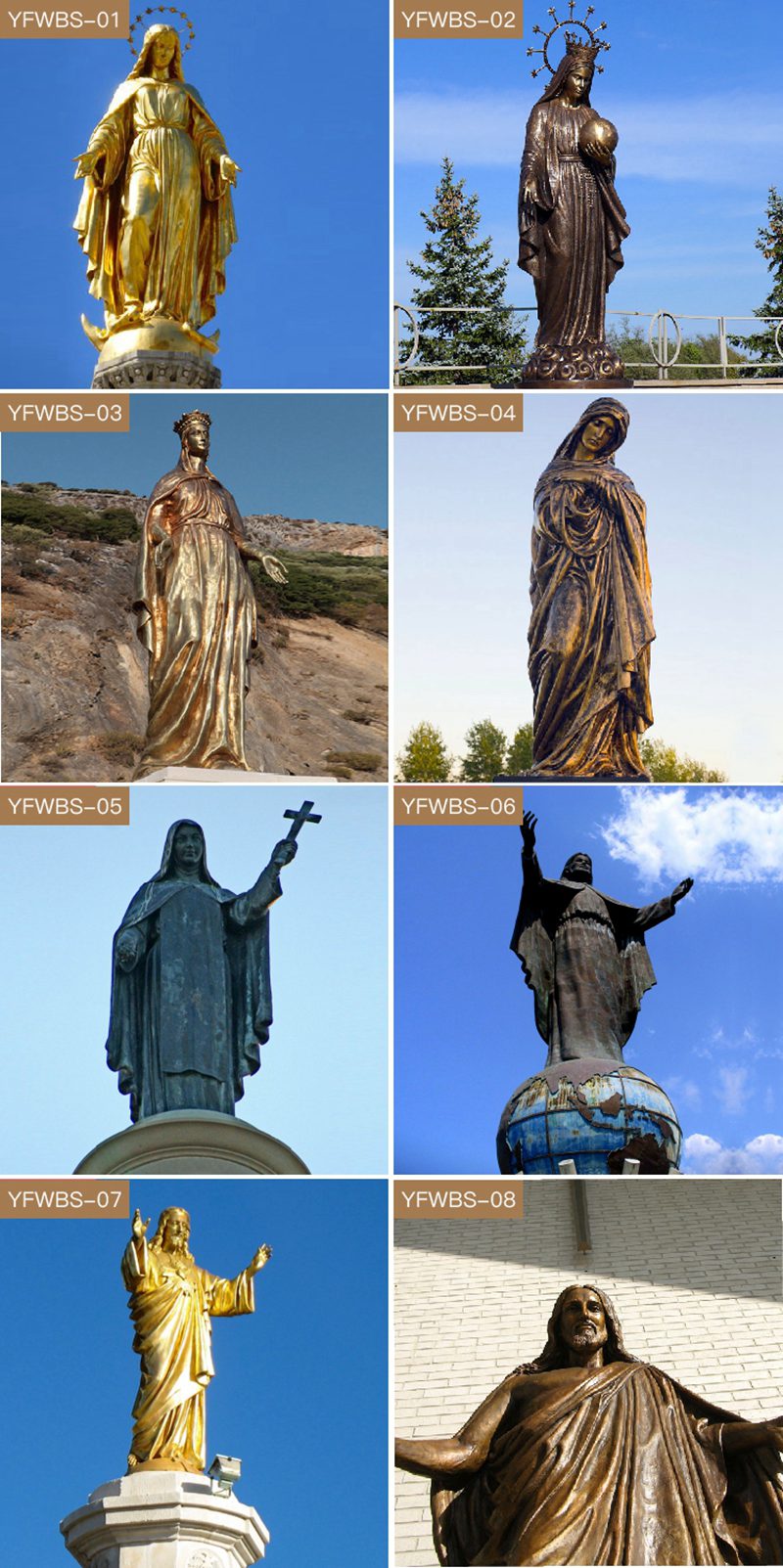 If you're interested in this bronze our Lady of Guadalupe sculpture, please contact us to get more information. Trevi, the whole team would always be here and waiting for you. Recently we had a promotion, send us an inquiry now to get a favorite quotation!