With the development of the times, stainless steel sculpture has become an unstoppable emerging trend. When the large metal ring sculpture radiates a dazzling light in the sun, the whole city is in one sculpture! This modern sculpture is easy to match your environment, for the garden, park, and square all are perfect!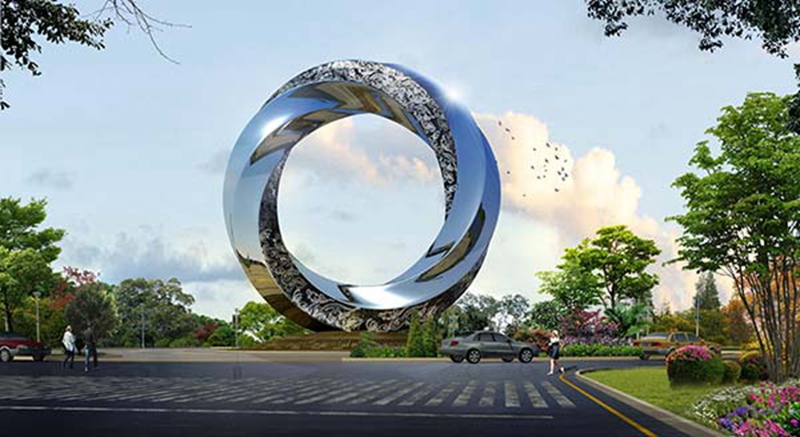 The Story Behind the Sculpture:
Art is often born from life! The Mobius ring symbolizes an eternal and infinite loop. The symbol of this cycle was created by a mathematician called Mobius. It means no matter which point we start from, it seems that we have gone around after half a circle. But after another half-circle, we would find that we are back to the original point
Many artists like to design Mobius ring sculptures to convey that our life is to constantly pass one hurdle and another hurdle. So when we see the large metal ring sculpture, we will marvel at its beauty. And at the same time, the intertwined ring would give us unlimited courage to overcome the hardships of life!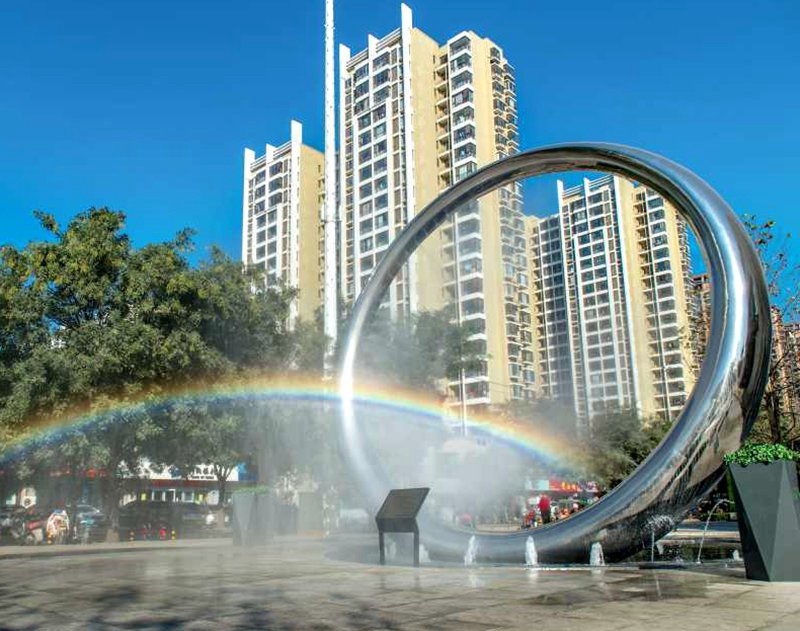 Stainless Steel Adds Beauty to Ring Sculpture:
Silver-white, the original color of stainless steel, gives our metal globe steel ring sculpture a bright, beautiful, and dazzling look! So when putting the ring statue in a public place, it'll be very easy to catch our eyes straightly. If you need an eye-catching sculpture to decorate your garden or your city, the ring would meet all your expectations!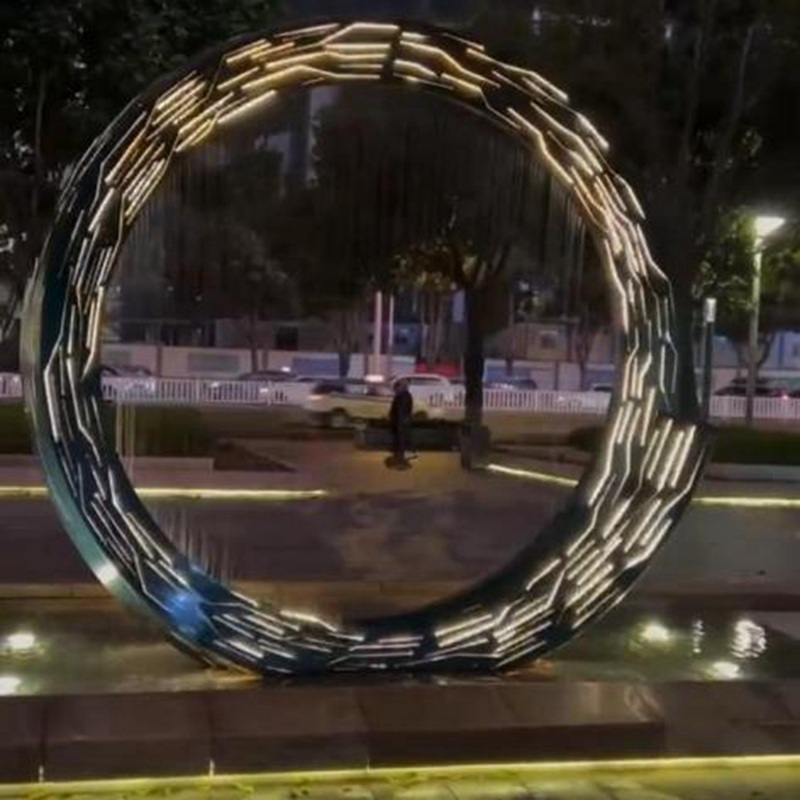 Treive's Goal is to Meet Your Satisfaction:
Treive is an excellent supplier, and also a loyal lover of the arts! So high quality is our respect for sculpture, and making you satisfied is also our main target! Our factory would use the best stainless steel material, and arrange the best masters to finish the whole production! Our factory would make the ring sculpture have smooth external lines and a beautiful appearance, and could also make this ring in antirust and durable. After many years, we could also see it's still shiny and decorative!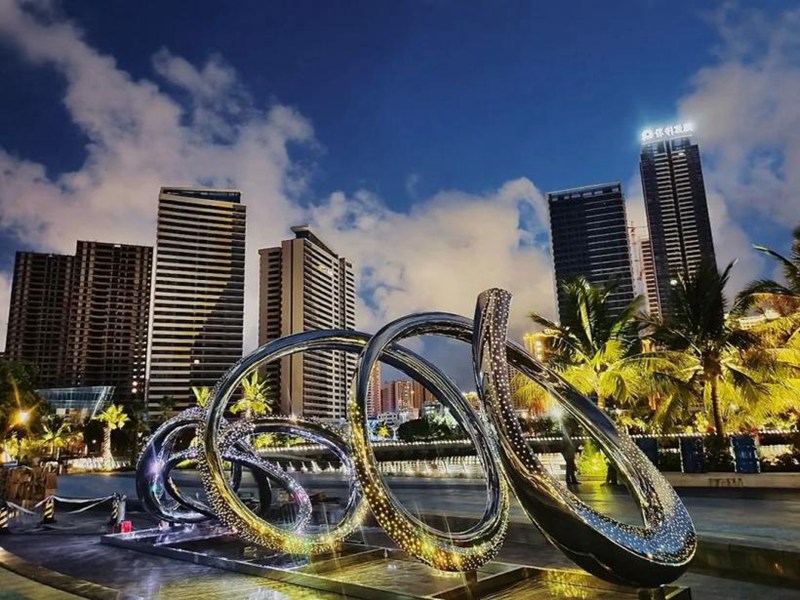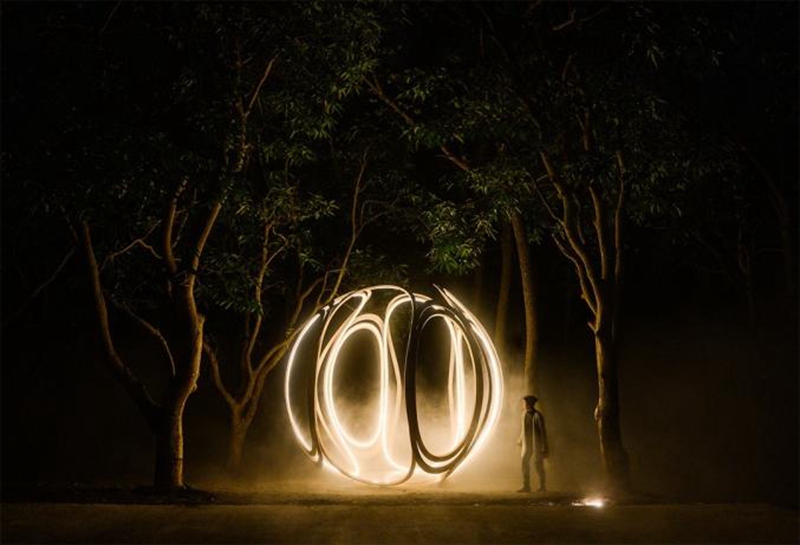 Ring Sculpture Easily Matches Your Ideal Placement:
Stainless steel brings more possibility to ring sculptures! Actually, the metal ring sculpture is a modern design, and the material also has a strong plasticity. When they meet each other, the world would be more colorful! Our factory could support the skill of decorating the sculpture with light. During the day the sculpture reflects the sunlight, the blue sky, and the beauty of the surroundings! At night, we can use lights to decorate the sculpture, so that the whole sculpture is still a beautiful scenery at night!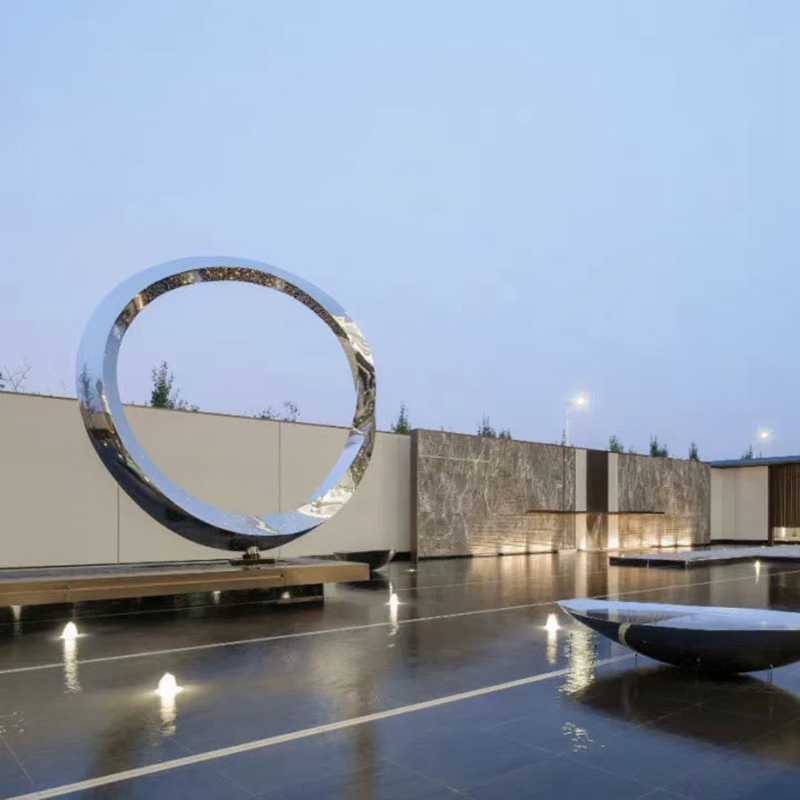 Day or night, our sculptures can give you the most beautiful enjoyment! If you're interested in our metal ring sculpture and want to let it decorate your garden or even your city, please contact us immediately! Trevi always be here, and ready to give powerful support!