Details of Bronze Pegasus Statue
If you have seen this large bronze Pegasus statue with your own eyes, then you would definitely be shocked by it. This large Pegasus sculpture looks very shocking as a whole, and every detail is handled perfectly.
We could see that this horse sculpture raises its front hooves high, and the large wings on its back seem to be ready to take off at any time. In addition, the color of this bronze horse sculpture is very special, which is an uncommon white, which adds more sacredness and mystery to this Pegasus sculpture.
Casting Process Show of Bronze Pegasus Sculpture
This large Pegasus sculpture was crafted by Trevi's top casting team. To better restore the essence and details of Pegasus, we take every process of casting seriously.
1. A professional team provides customers with the most comprehensive solutions and casting plans.
2. According to the needs of customers, the top designer team would carry out modeling design and 3D drawing.
3. The master clay mold sculptor from Quyang, China, carefully grasps the core parts of the sculpture.
4. Trevi would maintain timely communication with customers and could make changes at any time according to customers' opinions.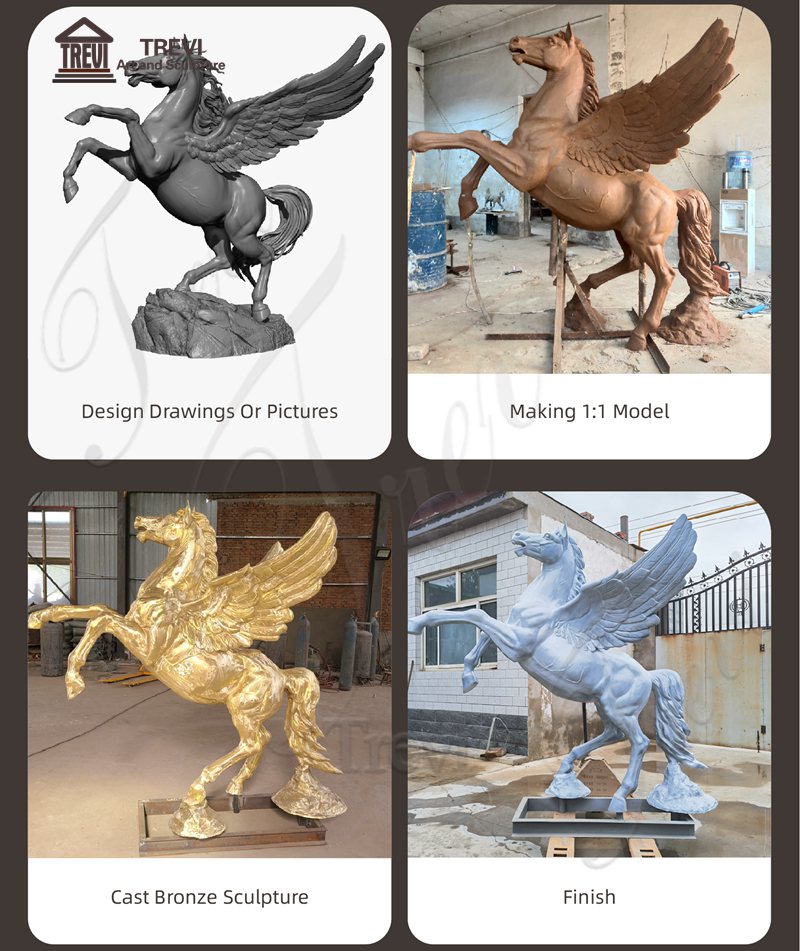 The Spiritual Symbol of White Pegasus
One of the most famous fantasy creatures in Greek mythology, the Pegasus is a winged horse, usually white.
The horse has many symbols, it symbolizes nobility, freedom, and exuberant vitality.
The white horse, the black horse, and the golden horse have different symbolic meanings. The white horse symbolizes the sun, inspiration, the resurrection of all things, and more. Pegasus is mostly white, and this winged horse represents vitality and energy, and an upward spirit.
This is why more and more people like Pegasus sculptures.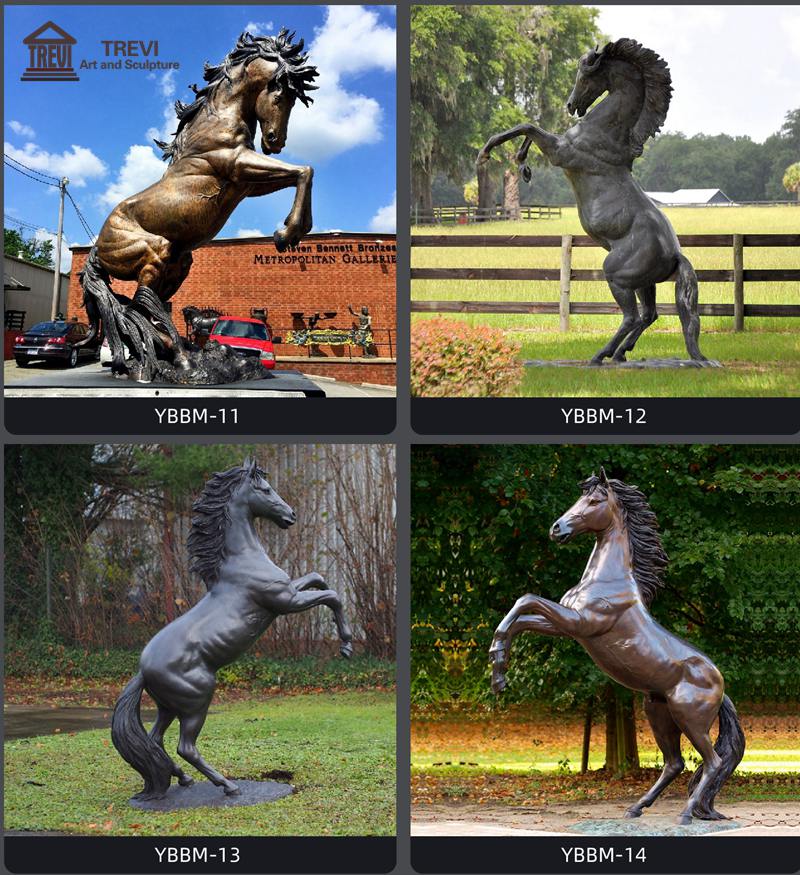 More Bronze Horse Sculptures to Choose from
As a part of the culture of many countries, horse sculpture has won the love and pursuit of more and more people.
Many customers want to have a unique horse sculpture, then Trevi could meet all your imagination.
We not only have strong design ability but also have the best team of bronze sculpture casting artists in China. Whether it is a bronze standing horse sculpture, bronze rearing horse statue, bronze racing horse sculpture, bronze war horse sculpture, etc., we always have a suitable sculpture for you to choose from.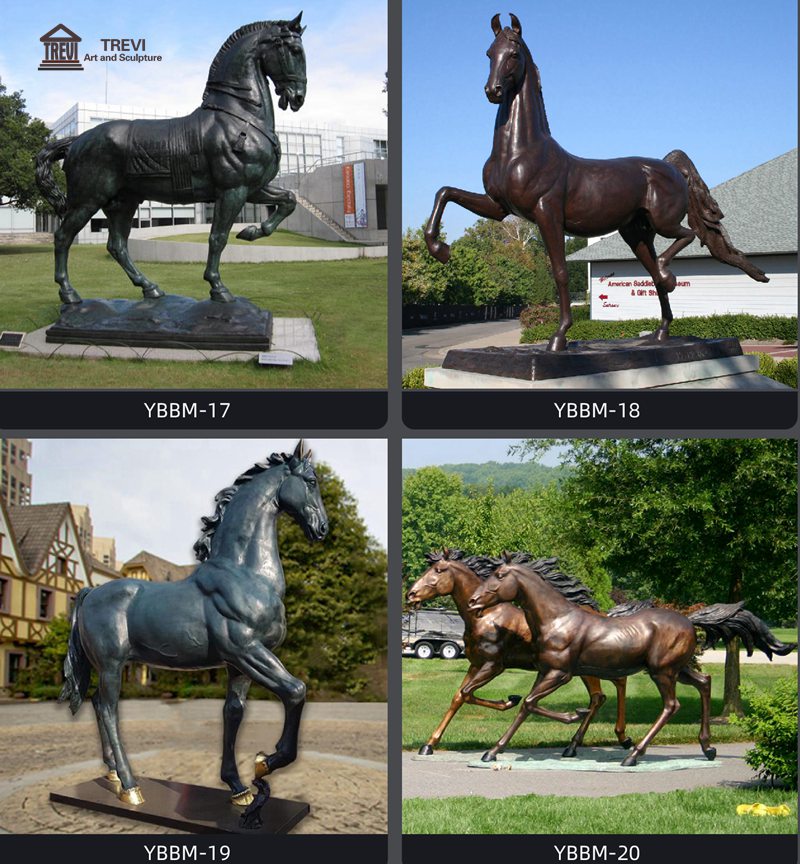 If you are also attracted by this white bronze Pegasus sculpture, please feel free to contact us for more details. Trevi always has the perfect solution for you.