Sculpture Introduction:
Such a group of kangaroo garden statues is a very warm scene. Interesting designs can often arouse people's attention and curiosity. If you encounter such a group of statues in an outdoor public place, there must be many children who will imitate the kangaroo jumping forward and ask their parents to take pictures of them. So such a kangaroo sculpture will also be a successful outdoor statue design to add luster to your place.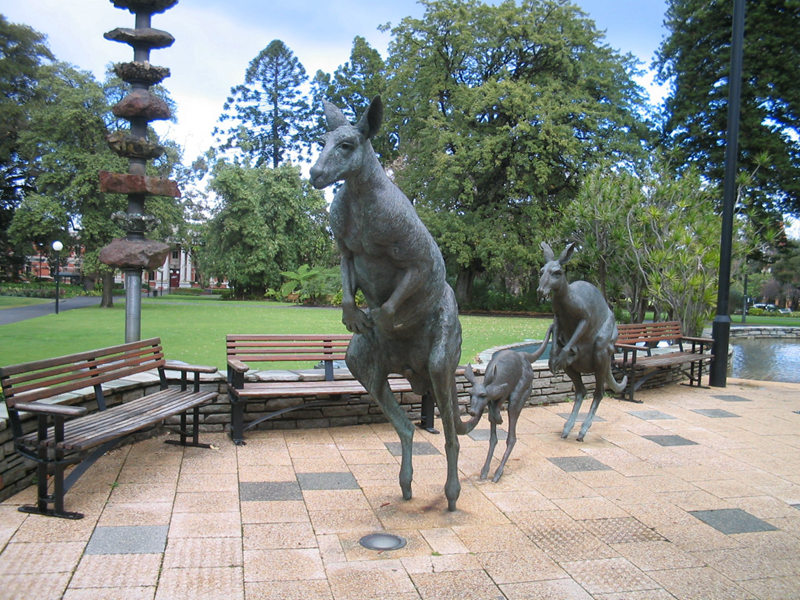 Kangaroo Sculptures Are Everywhere:
Kangaroos have short forelimbs, well-developed hindlimbs, long and thick tails, and a very unique appearance. It is a very magical creation in nature. And because he is a unique creature in Australia, such bag potato chips can arouse people's curiosity and attention. Therefore, such beautiful bronze kangaroo statues can often be seen in many outdoor squares and gardens.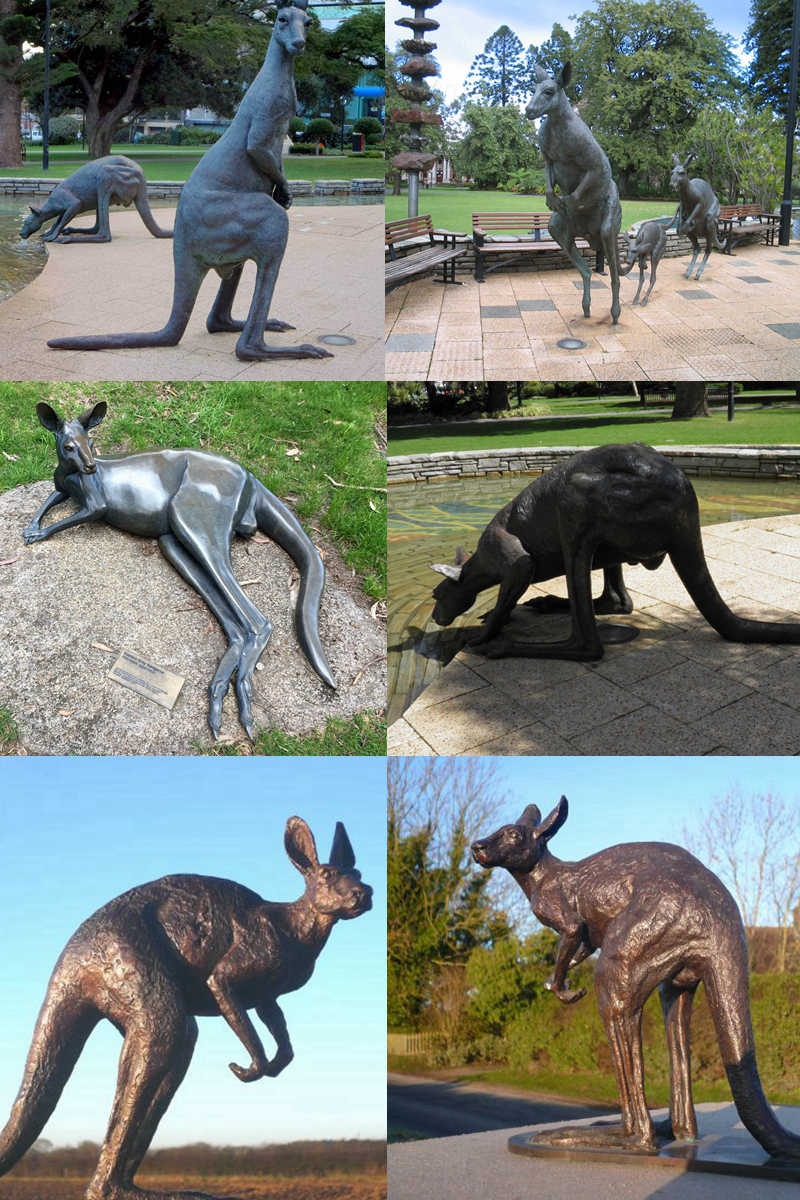 Why So Many People Like Kangaroos:
We also often see kangaroo statues in many other places. This is because the kangaroo never retreats and always moves forward, which symbolizes the spirit of pioneering and enterprising. The reason why Australia uses the kangaroo as one of the animals on the national emblem is that it will always jump forward and never back. I hope that people also have the spirit of never shrinking like kangaroos. Therefore, kangaroo statues are also very popular on many sports occasions. We once had a customer choose to buy a pair of large chips like to put in front of his boxing tube.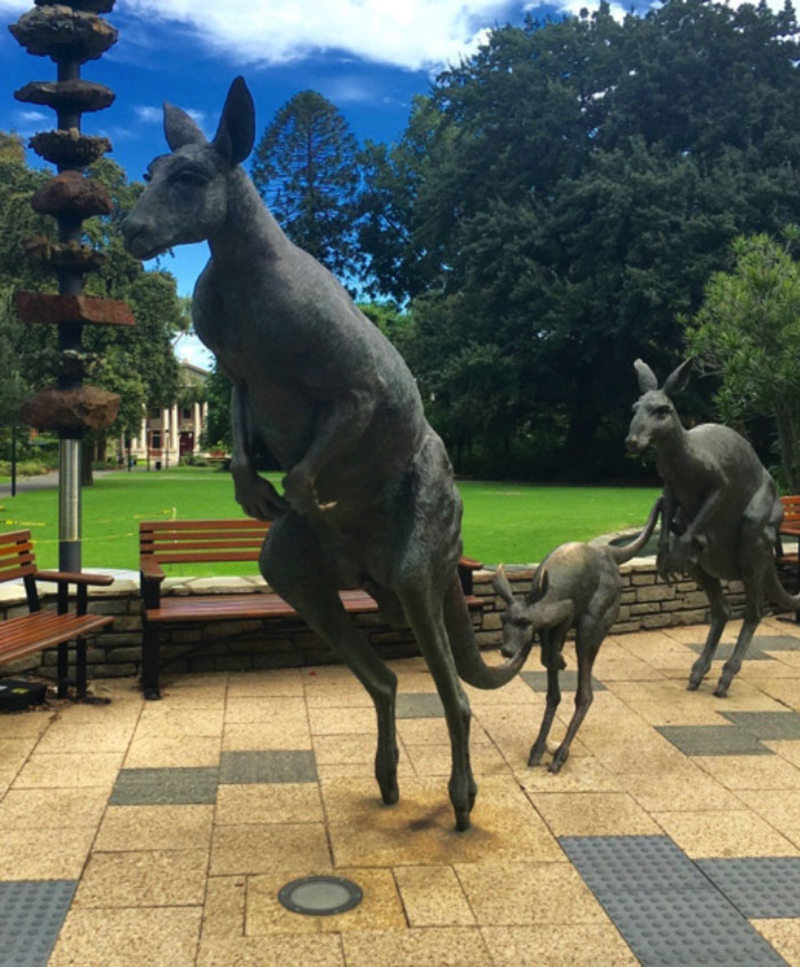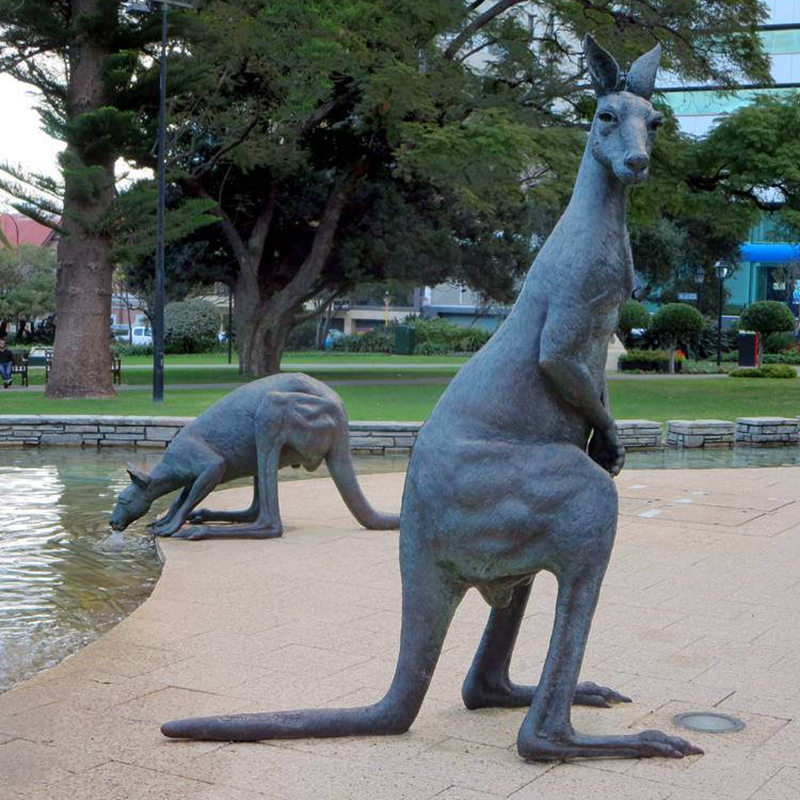 Trevi Advantages:
As a bronze casting factory established for many years, all our kangaroo garden statues are factory direct sales, so they will be sold at the best factory price. So we can guarantee that the price of our kangaroo statue is the best with the same quality. And we also have very rich experience in making kangaroo statues. In our model studio, we also have some ready-made models of rat figurines that our clients can use for free. So it is very cost-effective and cost-effective to buy bronze kangaroo statues in our factory.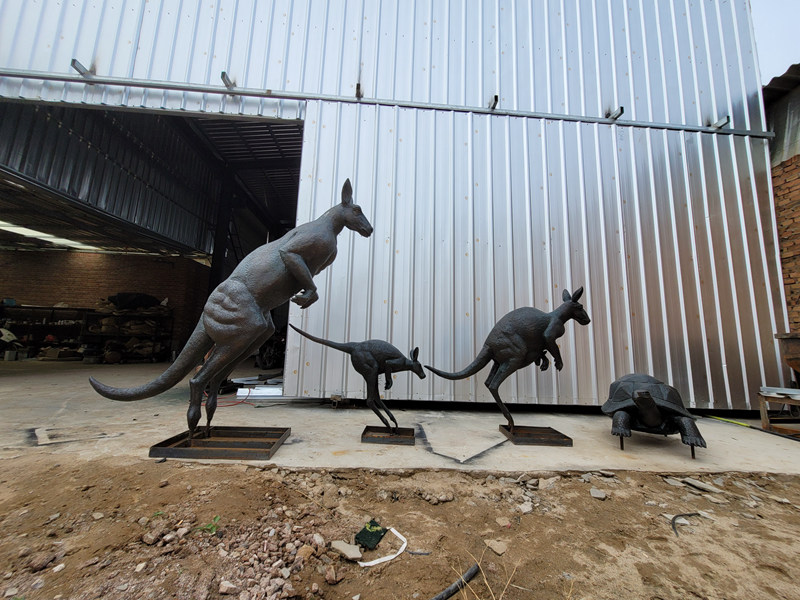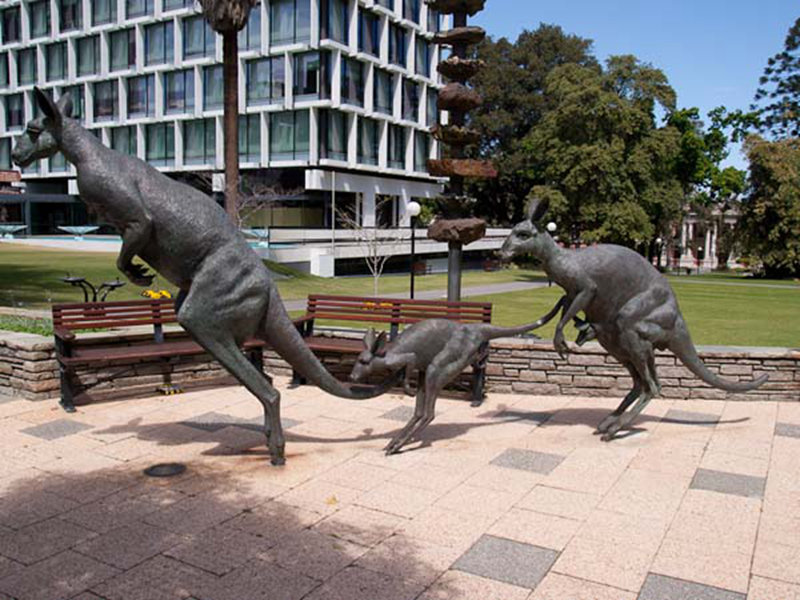 At the same time, as a professional casting factory, we also support OEM or custom design. Not only do we have a very large number of kangaroo statue designs, but we also have many other bronze animal statue designs. You can buy animal statues other than kangaroos and match them to form a beautiful scene. We have professional designers who can match scenes for you and make drawings for you.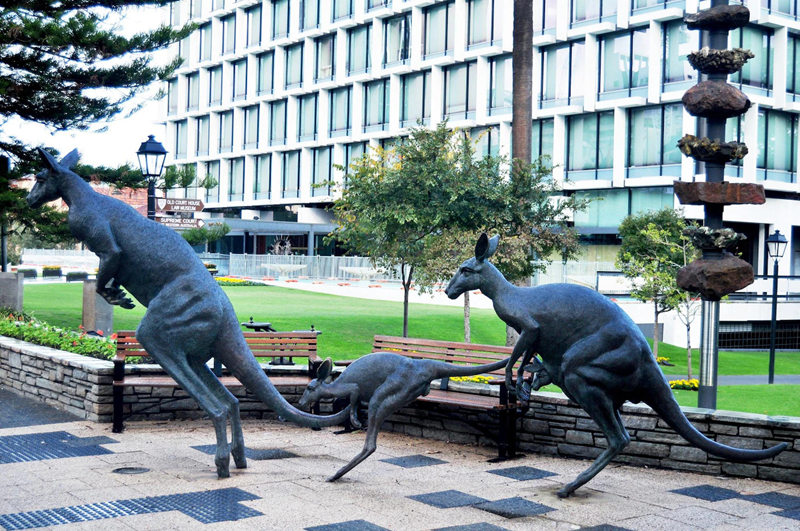 If you want to know more information about our kangaroo garden statue, please feel free to contact us.