This life-sized wildlife bronze bear with a fish statue is a true masterpiece of sculpture. Its realism is striking, reminiscent of the captivating scenes we often encounter at zoos and museums in cities. Whether you choose to place it in your garden or a bustling city street, it's bound to capture the attention of all who pass by.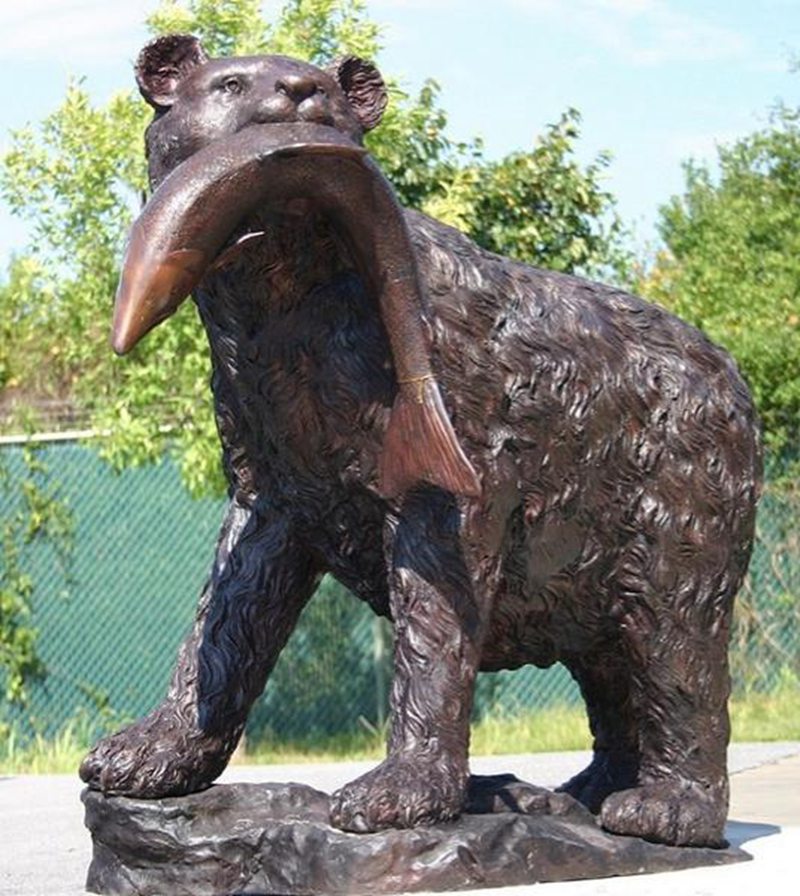 Let's Take a Closer Look at the Bear:
The bronze bear sculpture with fish is a timeless and highly popular piece of art. Crafted in life-size and cast in high-quality bronze, every detail, from the bear's fur to its overall posture, has been painstakingly created by our skilled artisans, faithfully replicating the bear's actual appearance. Upon close examination, even the scales on the surface of the fish are remarkably defined and clear, adding to the sculpture's overall beauty.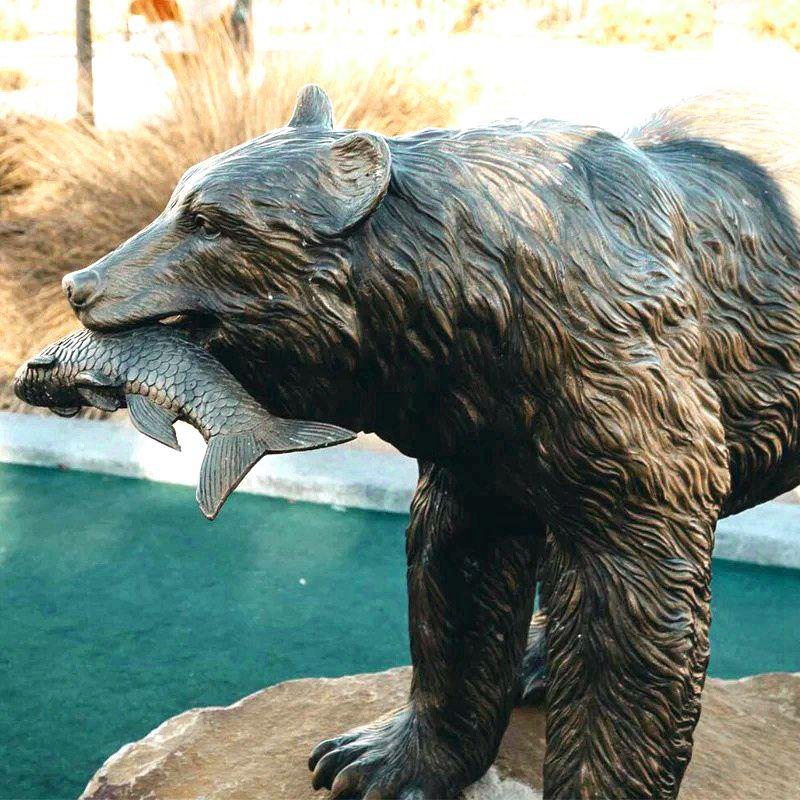 What Makes this Sculpture so Incredibly Lifelike?
Each sculpture in our factory is meticulously crafted by our skilled masters, reflecting their unwavering commitment to exceptional quality. Before casting the life-sized bronze bear sculpture, our artisans meticulously create a 1:1 clay model. This clay model is a canvas for modifications, allowing our masters to continuously refine the sculpture's details, ensuring it faithfully captures the original design.
The clay model ultimately determines the sculpture's final effect. Our clay modelers, carefully selected and with years of cooperation, excel in their craft. Their passion for sculpture drives them to observe bears extensively, enabling them to bring out the most authentic features.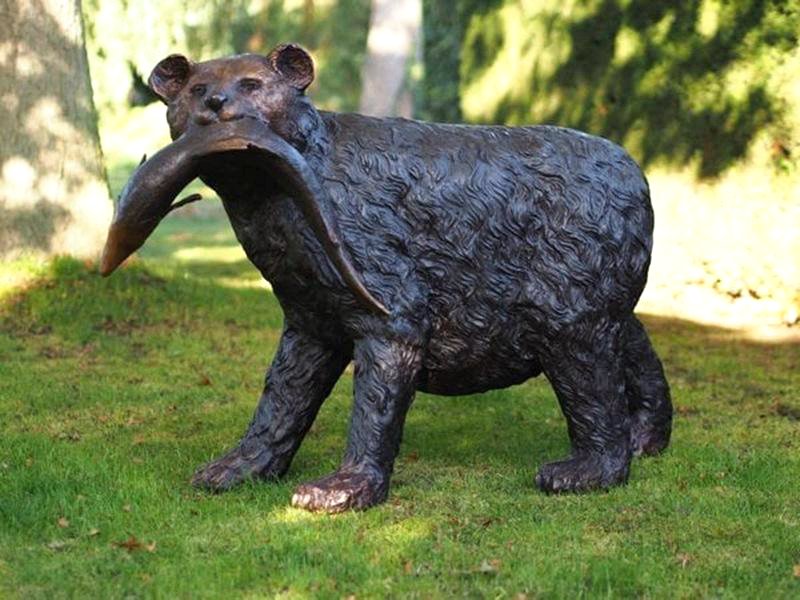 Trevi Employs the Lost-wax Casting Method:
This method ensures our bronze sculptures remain vivid and of the highest quality, capable of lasting for centuries. The lost-wax method, renowned for its traditional craftsmanship, guarantees the finest details on the exterior of our bear statues appear incredibly lifelike. While this process demands additional time and effort from our masters, our factory remains steadfast in its commitment to preserving intricate details. Trevi provides you with a truly realistic bear.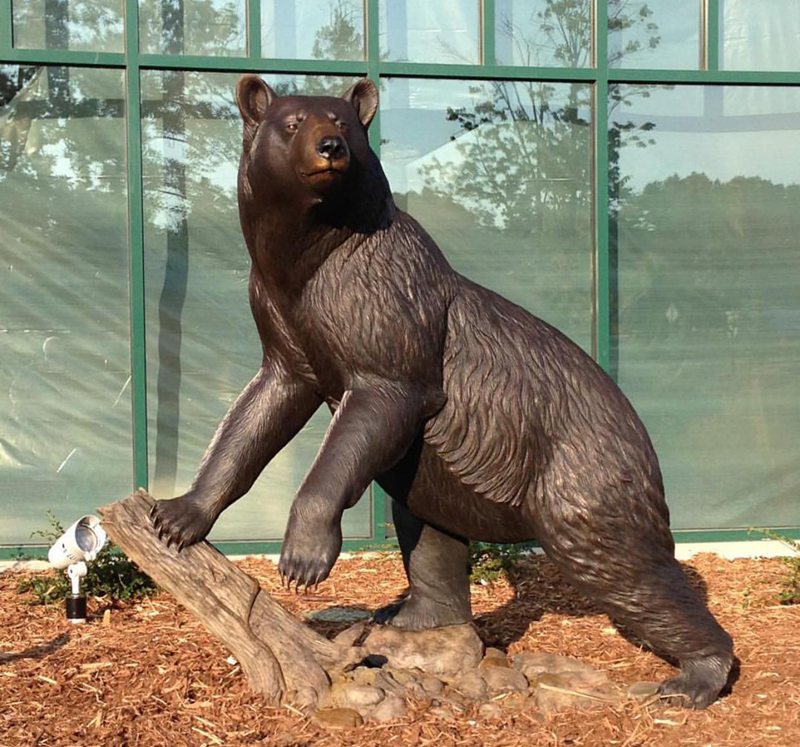 Where Could You Place this Bronze Bear?
Our bear sculpture effortlessly complements a variety of settings. Many institutions, including schools and universities, adopt the bear statue as their mascot, symbolizing strength and determination. These sculptures hold great significance for these organizations.
For instance, schools often celebrate the bear as their mascot and prominently display bronze bear statues on campus. Additionally, these sculptures could enhance the charm of gardens, public spaces, streets, and parks, turning them into picturesque scenes. We hope our bear sculpture not only beautifies your garden but also brings a sense of strength and determination to your surroundings.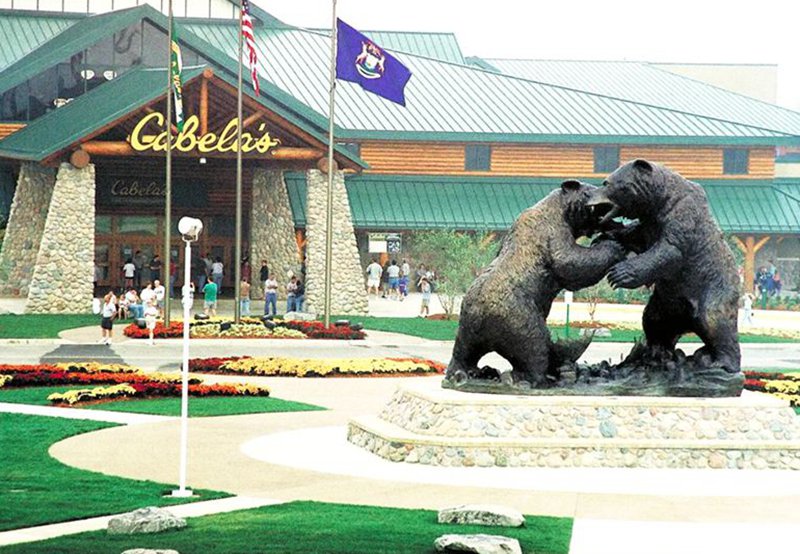 If you're captivated by this bronze bear sculpture with a fish or wish to explore more of our bronze wildlife sculptures, please don't hesitate to contact us. Trevi is here, ready to assist you every step of the way!