Product Details:
This is a beautiful white marble gazebo. The realistic pillars and beautiful flower carvings are all hand-made by the artists of the Trevi factory. The marble gazebo is supported by six pillars of female figures, topped by a specially made cast iron hat. Iron hats are also uniquely designed by designers. The black iron hat and the overall white gazebo look noble and elegant. Buying such marble gazebos to install in your garden would not only beautify the surroundings but also provide you with a good place to relax and entertain. Of course, you could also decorate it and hold a wedding next to it.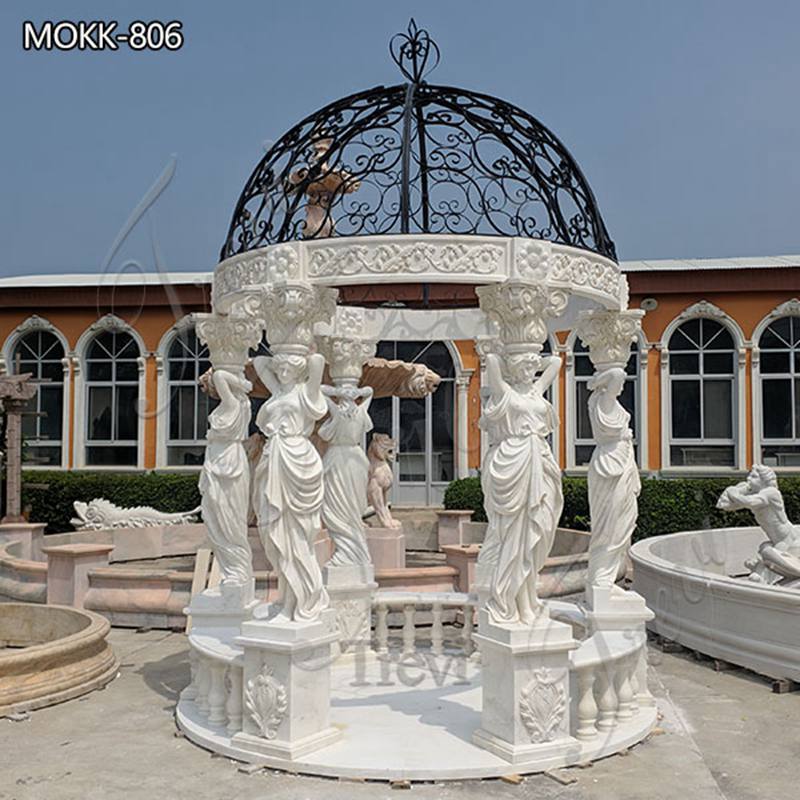 Exquisite Carvings on the Gazebo:
What makes this white marble gazebo unique is the intricate carvings in its various parts. For example, we could see that every detail on the female pillar is so delicately carved. The expression and charm of the figures are perfectly displayed under the carving of the artist sculptor. Every part of our marble gazebos stands up to the scrutiny of the viewer. For example, the inside of the upper beam of the marble gazebo is also carved with beautiful flowers. These all demonstrate the superb carving skills of the Trevi factory carvers.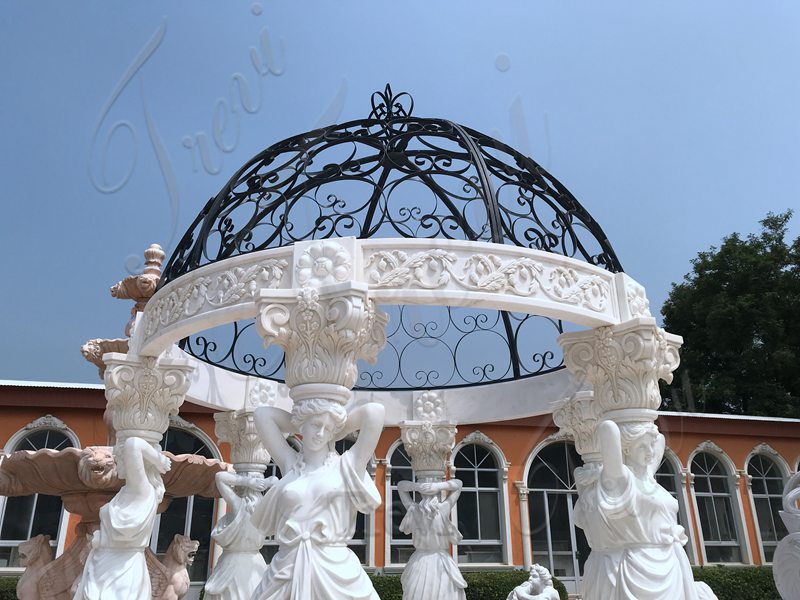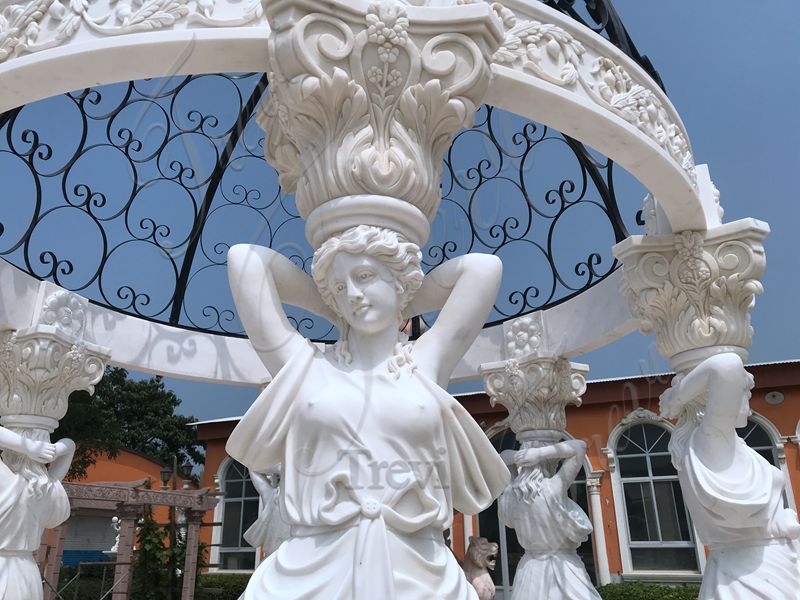 Support Customization for Marble Gazebo:
Trevi Factory is fully capable of meeting your various customized services for marble gazebos. For example, you want wrought iron hats in different colors, or you want the image design of the pillar person to be different. Of course, you could also choose the size and color of the kiosk. The Trevi factory has a wide variety of natural marbles to choose from. Secondly, you could choose a round marble gazebo, or you could customize a rectangular marble gazebo. All of this, as long as it is what you want, we would try our best to help you achieve it.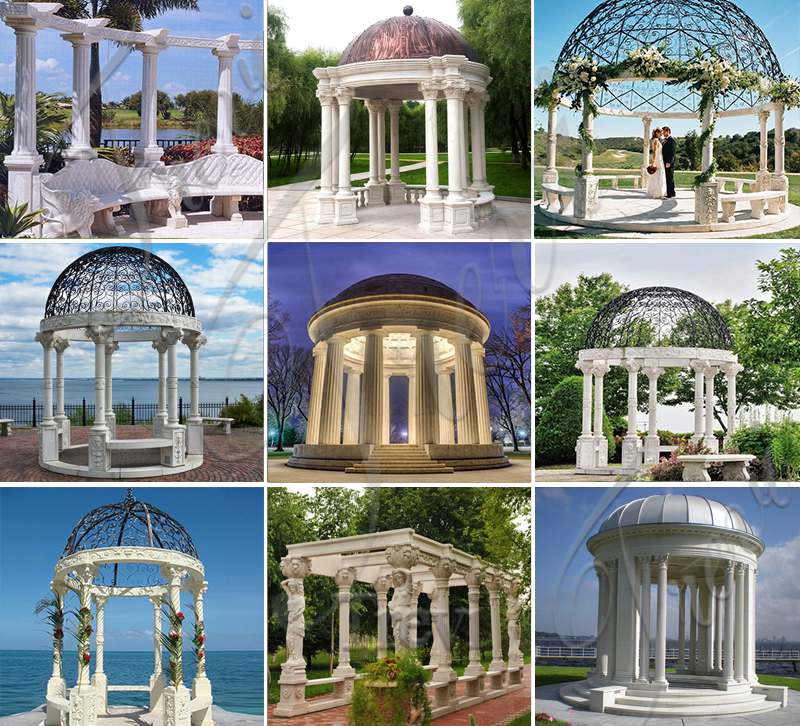 Why Choose Trevi?
First of all, the purpose of the Trevi factory has always been to bring high-quality sculpture art into every household. Therefore, we do our best to give customers a more reasonable price while ensuring the high quality of the sculpture.
Secondly, we have a strict QC team. They would carry out a rigorous quality inspection before product packaging to ensure that each product is of high quality.
Third, professional and enthusiastic sales staff would answer any questions about the product for you. When you install, they would also give you detailed installation instructions.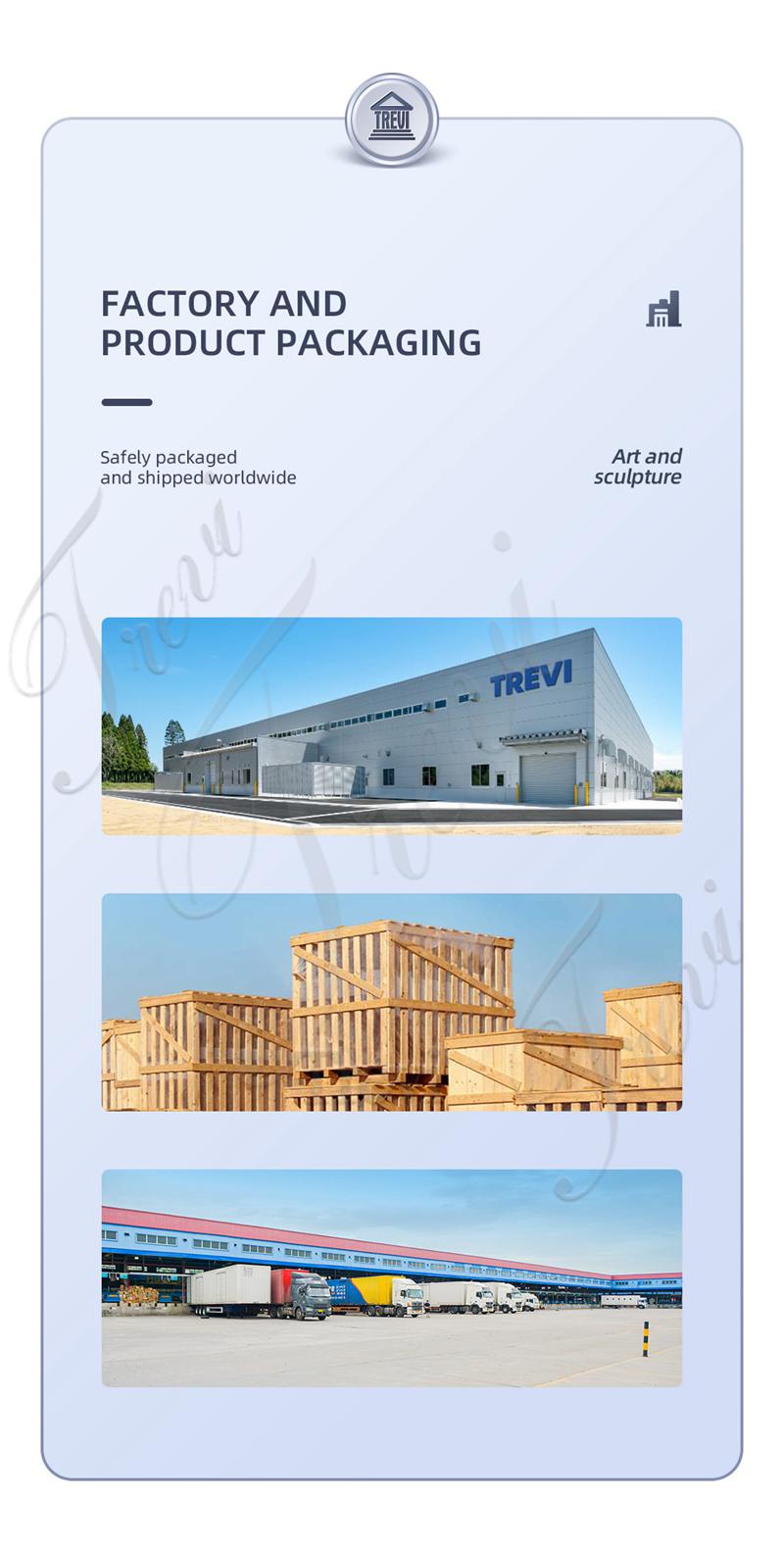 Trevi always crafts every sculptural artwork with great care. If you are interested in the outdoor gazebos for sale, please feel free to contact us.