Bronze Statue of David Introduction
This beautiful life-size bronze David statue is a replica of the famous Michelangelo David statue, considered one of the most iconic and well-known works of art in the world. This rendering in bronze not only pays homage to Michelangelo's original marble marvel but also adds a dynamic, three-dimensional quality that accentuates the timeless allure of this iconic work of art.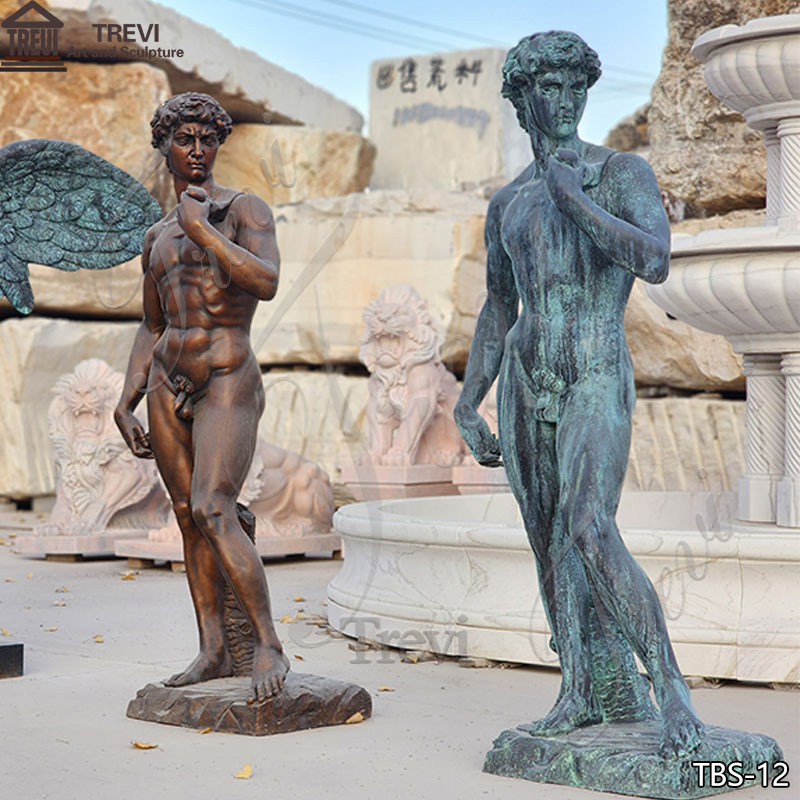 Michelangelo's bronze David statue is a sculptural masterpiece, meticulously crafted to exude a sense of anatomical precision and artistic prowess. The statue captures the essence of human strength and grace, with every sinew and contour intricately detailed in the lustrous bronze medium. The poised stance and dynamic posture of David convey a moment frozen in time, epitomizing the Renaissance ideals of beauty and classical aesthetics.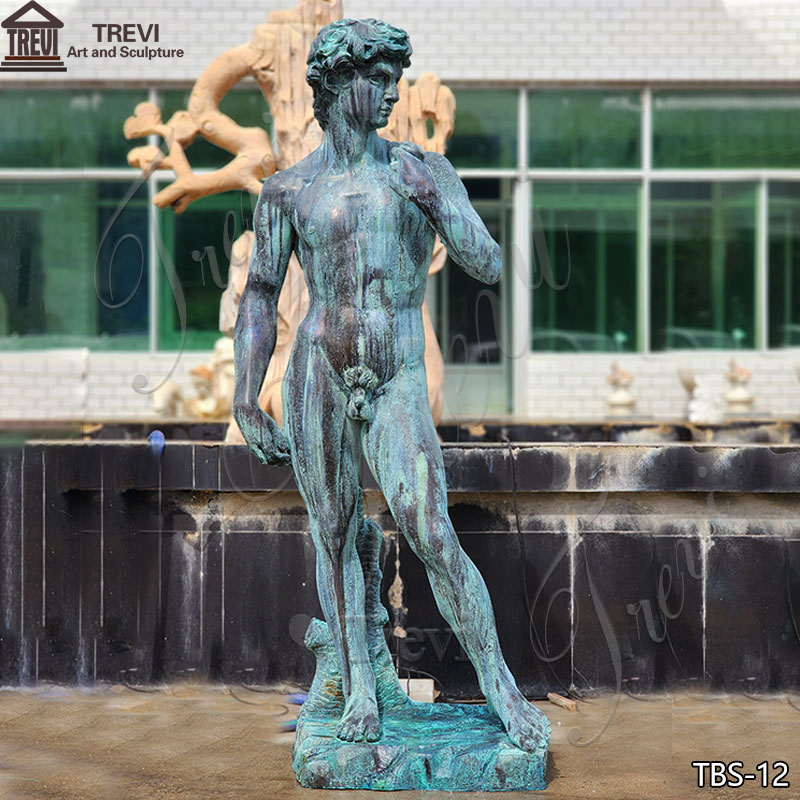 Professional Clay Model Artists
The creation of a bronze statue begins with a clay model artist, who carefully crafts a clay model of the desired statue. The clay model provides a three-dimensional foundation for the final bronze piece, ensuring accuracy and realism. Trevi factory has artists who specialize in making clay models of characters. They can accurately sculpt David's facial features and expressions, as well as his body details.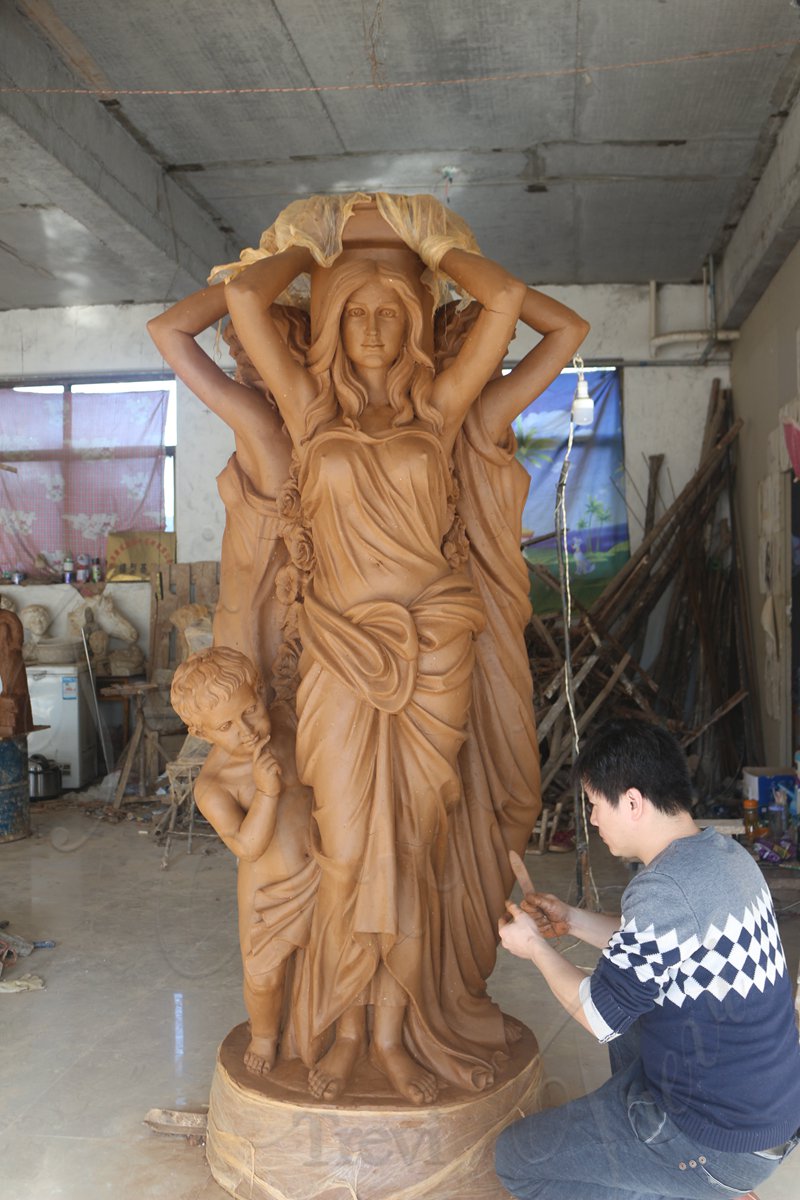 Different Patina for You to Choose
Following the casting of the bronze sculpture, it undergoes a meticulous coloring process involving the application of diverse chemical solutions and finishes. This transforms the bronze, imparting a distinctive and authentic appearance. The selection of patina depends on the desired aesthetic, with options ranging from classical and elegant finishes resembling Michelangelo's David to realistic stone-like textures. Choose the perfect color and texture to match your taste and decor style.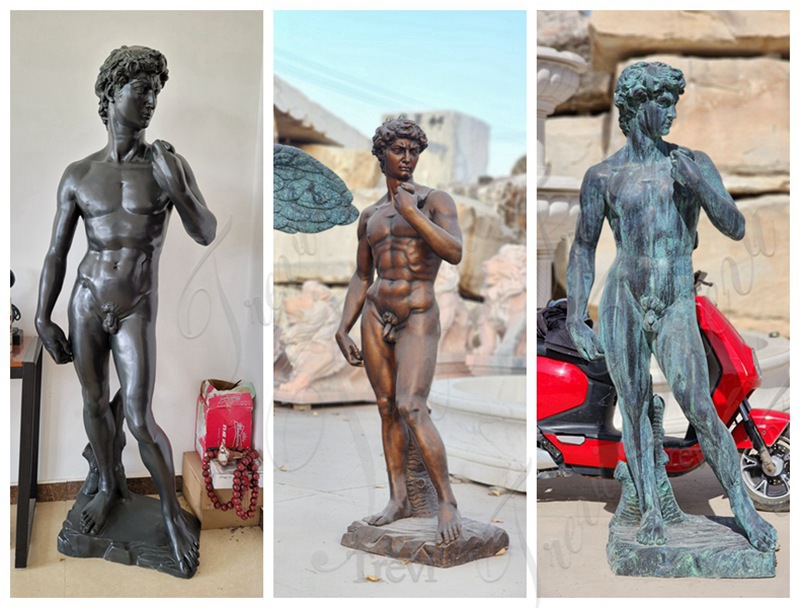 Why Is Michelangelo's Statue of David so Famous?
Michelangelo's David statue is renowned for its realistic portrayal of the human body, its masterful execution, and its historical significance. The statue's realistic anatomy and proportions are a testament to Michelangelo's exceptional talent as a sculptor. Its depiction of David as a youthful and handsome figure captures the essence of youth and beauty.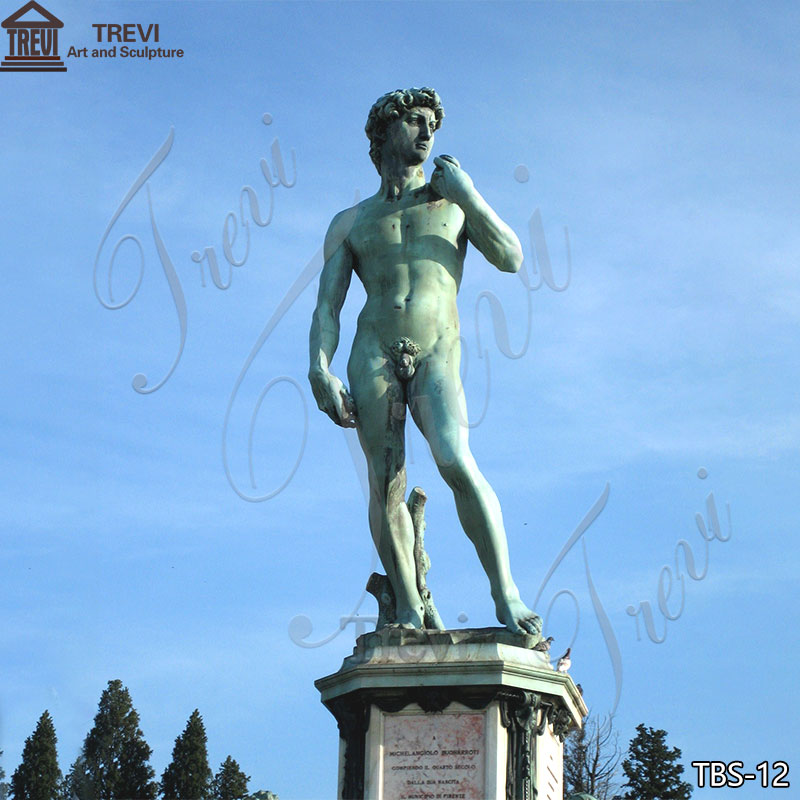 Additionally, The statue of David came to symbolize the independence and civil liberties of Florence, and David's eyes cast a threatening glare in the direction of Rome, serving as a warning to any who dared challenge the city.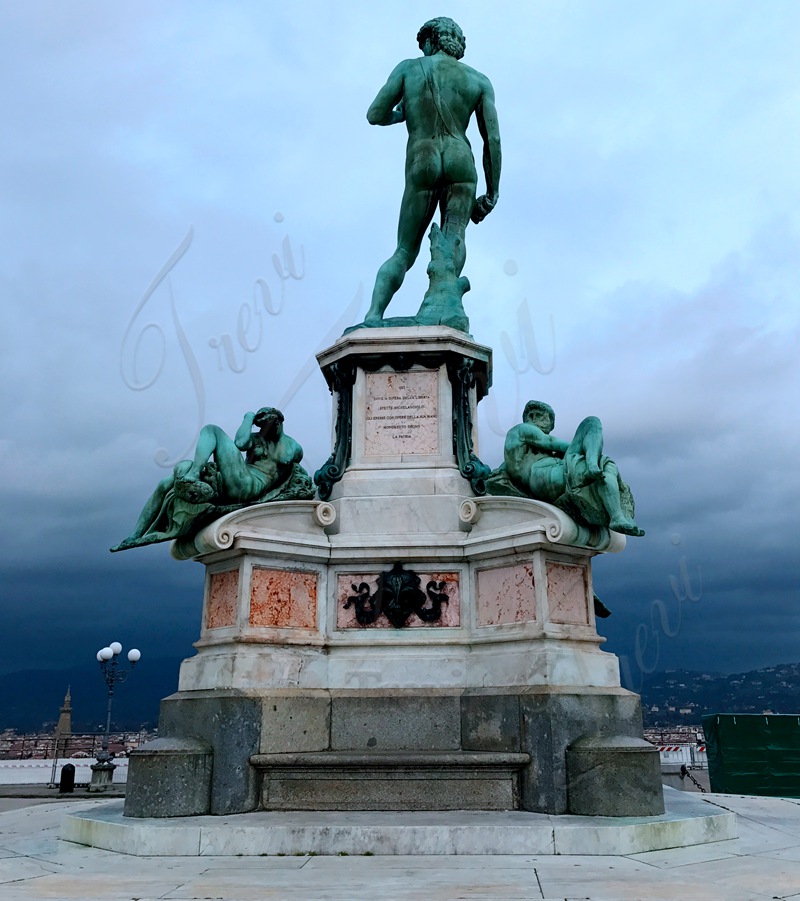 More Famous Bronze Sculpture
In addition to Michelangelo's David statue, Trevi offers other famous bronze sculptures that have captivated generations of art lovers.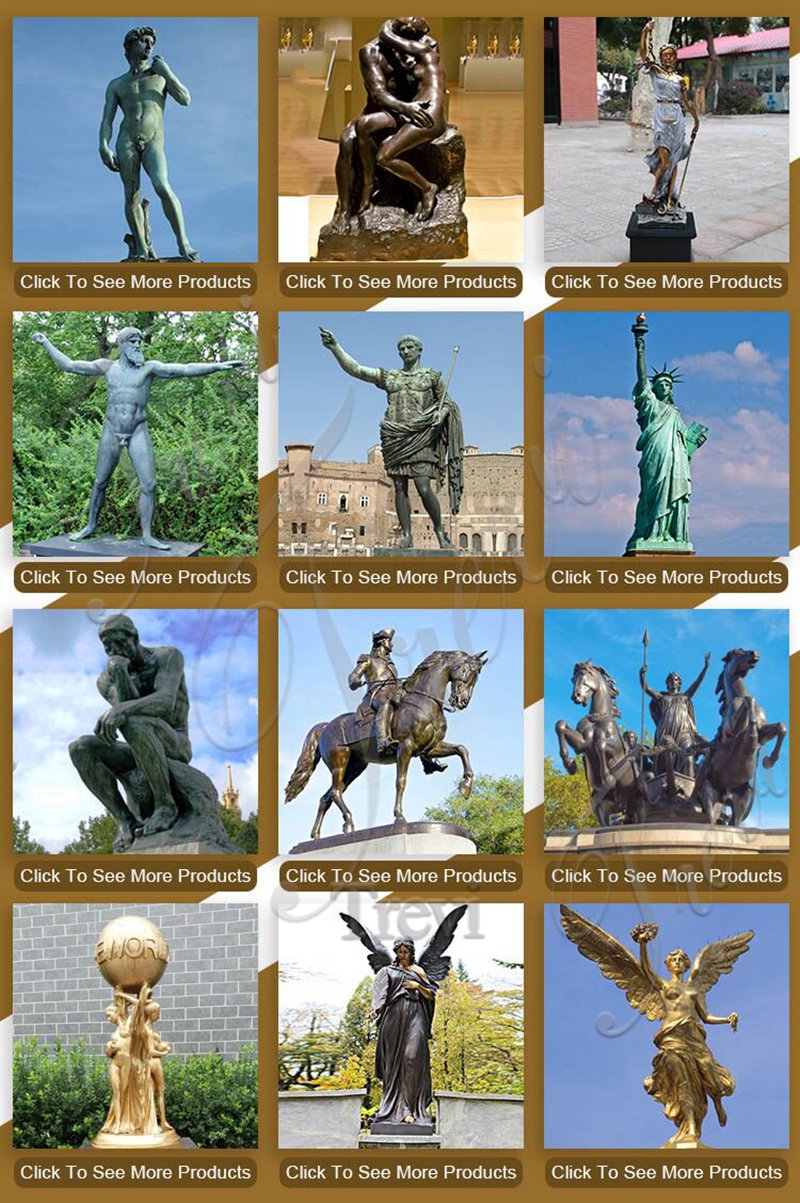 If you like this bronze David statue and have a special liking for Renaissance art, please contact us and we will create the most perfect David sculpture for you.