Spring is coming, are you looking forward to a vibrant life?
A metal palm tree sculpture would decorate your garden or villa with a different image from the newly sprouted trees. Its silver-white appearance is still eye-catching among the red flowers and green leaves.
The realistic and well-designed shape gives people a feeling of being on the beach and feeling the enthusiasm of the hot summer. Buy a stainless steel palm tree, and create momentum for the enthusiastic summer ahead!
Great Decorative Value:
Stainless steel palm trees could greatly decorate our life with their unique shape. Streets, courtyards, parks, cafes, communities… you could install such a palm tree sculpture in any place that you think is not perfect. It would self-consistently integrate into the place where people live and become a "catalyst" for people to create a good mood.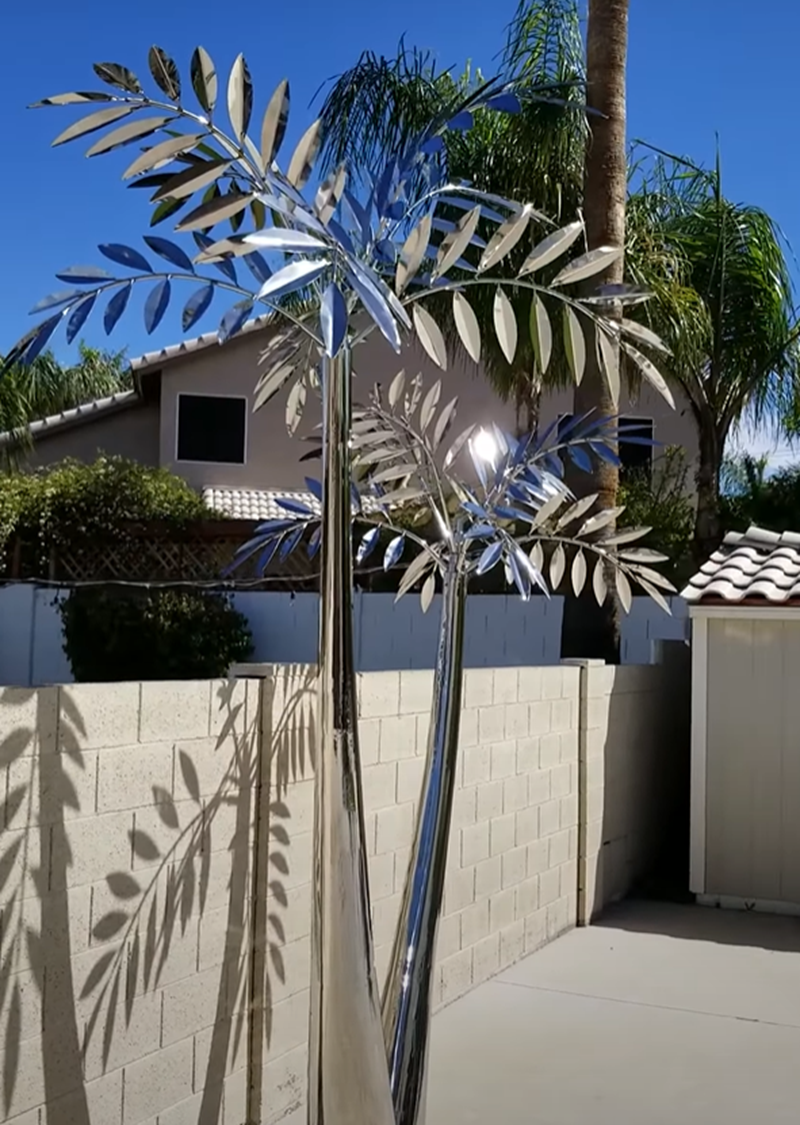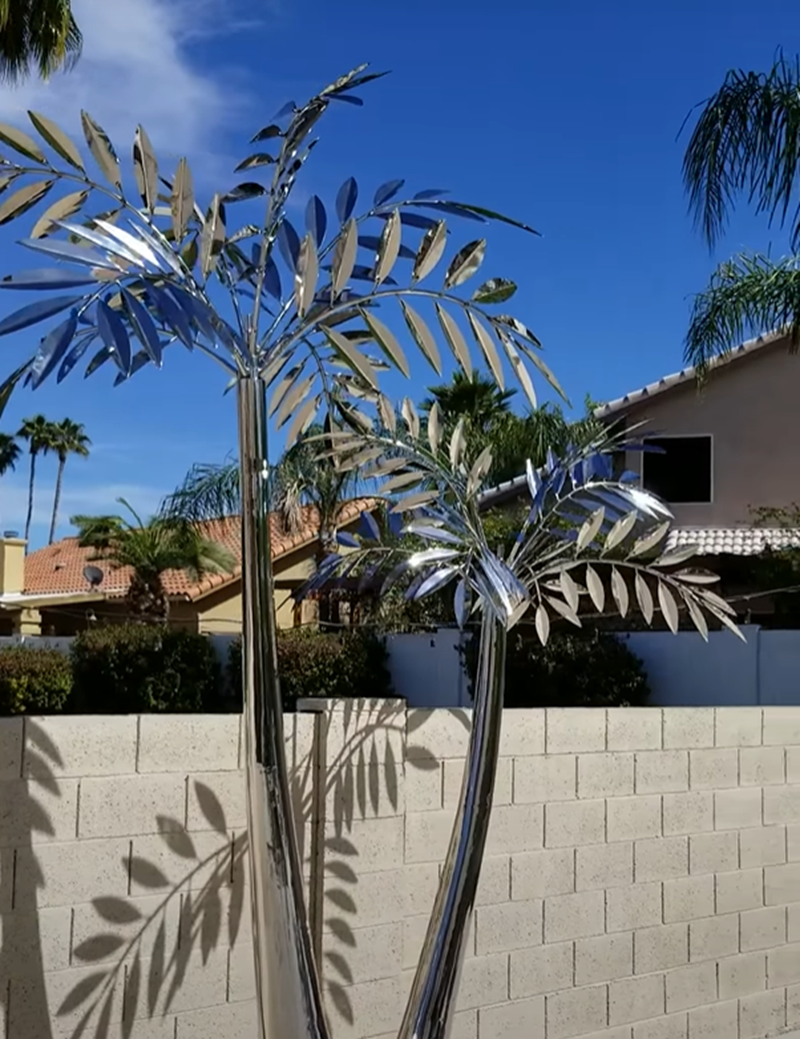 High-Quality Stainless Steel Raw Materials:
The silver stainless steel palm tree used as decoration must use the best stainless steel material. Only in this way could the humid environment of the seaside not make it rust, which would affect its appearance.
Trevi would choose the most suitable 304 or 316 stainless steel according to the needs of customers and the installation site. We could guarantee both the beauty and quality of outdoor sculptures. Therefore, you could trust us completely!
Lighting Decoration:
In fact, stainless steel palm trees could also be used as street lights. Its tall shape is like a pillar of a street lamp, and some lighting devices such as lanterns and solar panels could be added to it. When night comes, people are drinking tea and chatting under the beautiful lights, enjoying the night view, which also has a special flavor. '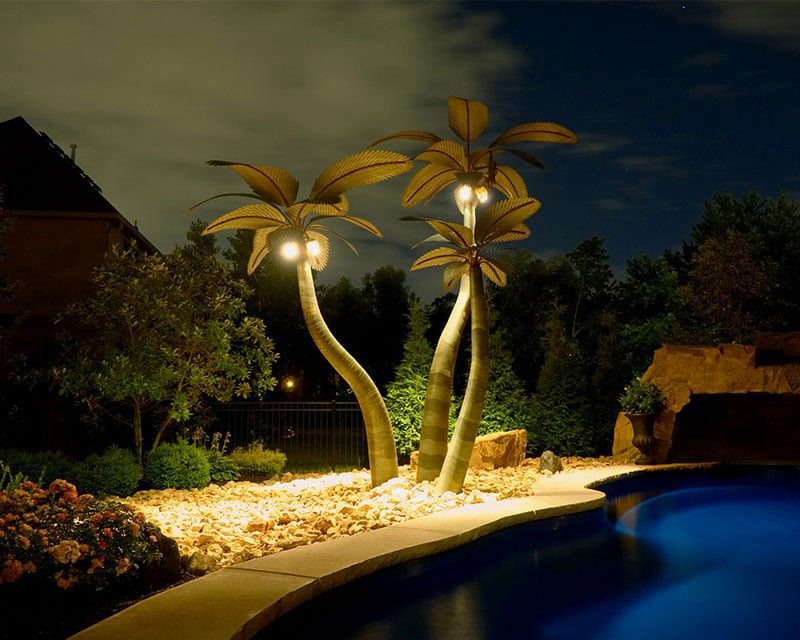 Metal Palm Trees for Pool Area  
If you live by the sea and your house is surrounded by many rivers or seas, then a life size metal palm tree would be very suitable. After all, the two of them are like natural partners. Just imagine, the passionate seaside life seems to have already begun! So the metal palm trees for pool area are necessary and beautiful!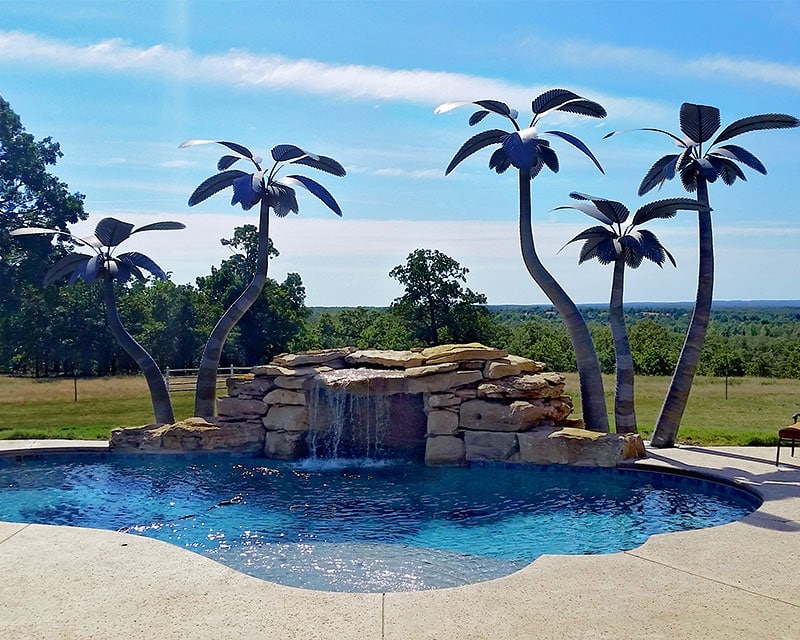 metal palm trees for pool area have always been a popular outdoor decoration. Trevi has the latest and most popular outdoor stainless steel tree sculptures. You could go to our homepage or contact us to view more styles of metal tree sculptures.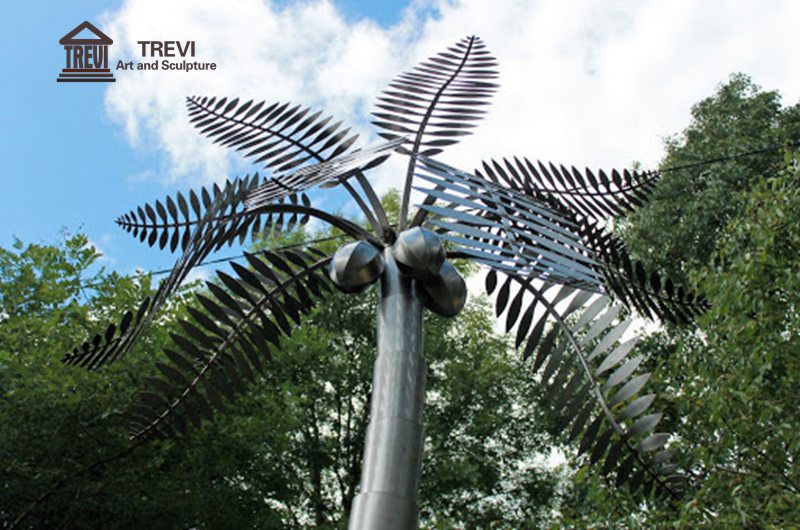 Besides, we also support customization. A professional design team could design C4D for you so that you could feel the decorative effect of the sculpture more realistically.
If you like outdoor stainless steel palm tree sculpture, please contact us. You could also share it with your friends to enjoy the beautiful artwork together.