Metal Tree Art Sculpture Description
Indulge in the exquisite beauty of our stainless steel tree sculptures. These remarkable creations boast a profusion of lush foliage that radiates vitality throughout the year, with thousands of leaves meticulously welded by our artists over months. The mirror-like finish and subtle irregularities in the surface texture accentuate the tree's distinctive character, making each stainless steel tree statue a unique abstract masterpiece.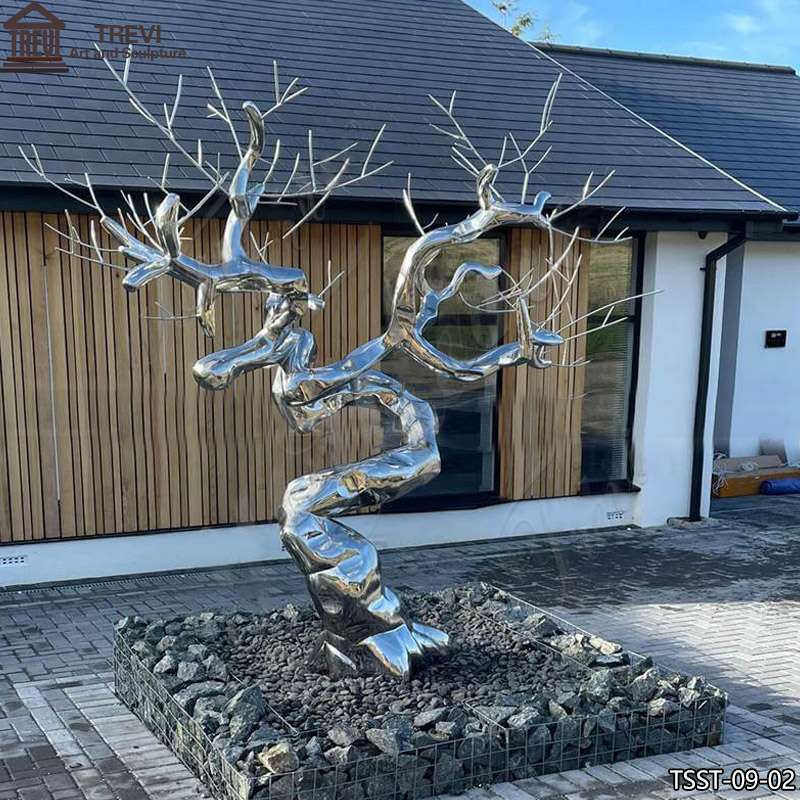 Our large stainless steel trees, designed for outdoor use, offer versatility and elegance. If your garden already hosts beautiful plants, Trevi recommends incorporating a stainless steel tree for decoration. These sculptures exude a modern and stylish aura, particularly when the sun graces them, casting silver reflections that adorn every corner of your garden. Just envision the golden sunshine juxtaposed with the shimmering silver light in your garden—a truly enchanting sight to behold.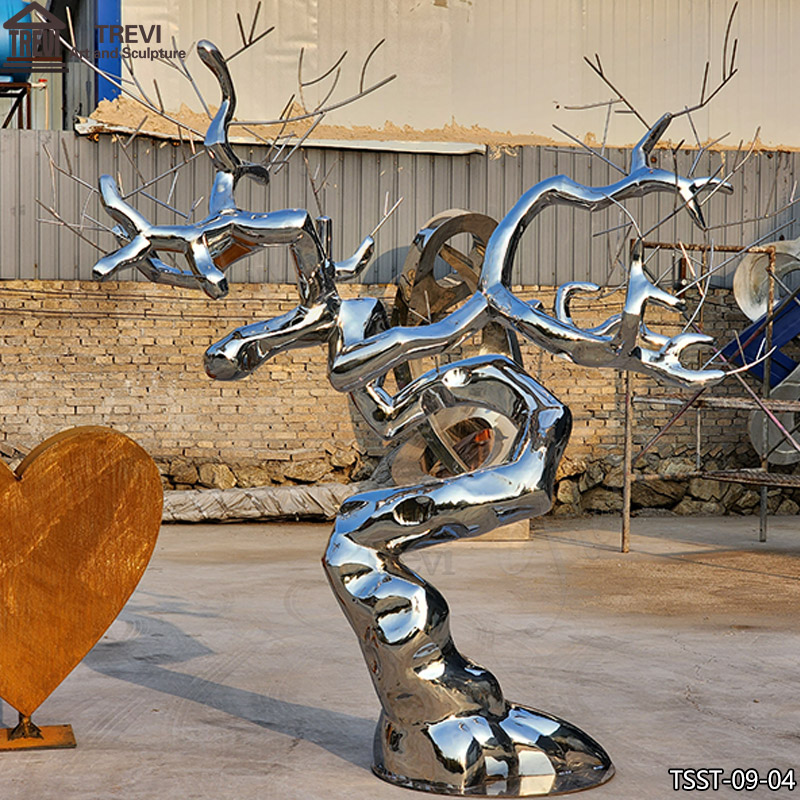 Top-Quality You Can Trust
Trevi uses high-quality 304 material with a thickness of 2mm to make this beautiful outdoor ring metal sculpture. This type of material has good corrosion resistance and heat resistance and is easy to process and make into sculptures. There would be no quality problems when the sculpture is placed outdoors in any environment. So it is the most cost-effective metal material.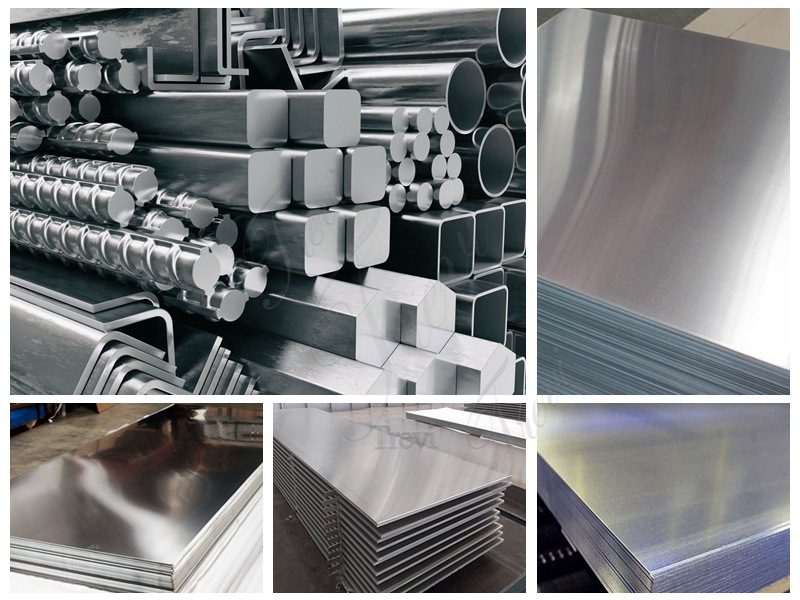 Professional Metal Tree Production Process
Every intricate detail of our large outdoor tree sculptures is meticulously hand-finished by our team of professional sculptors. The creation process begins with the construction of the metal tree sculpture's sturdy skeleton. We then expertly weld stainless steel plates onto this framework, ensuring a precise and professional approach to both welding and polishing.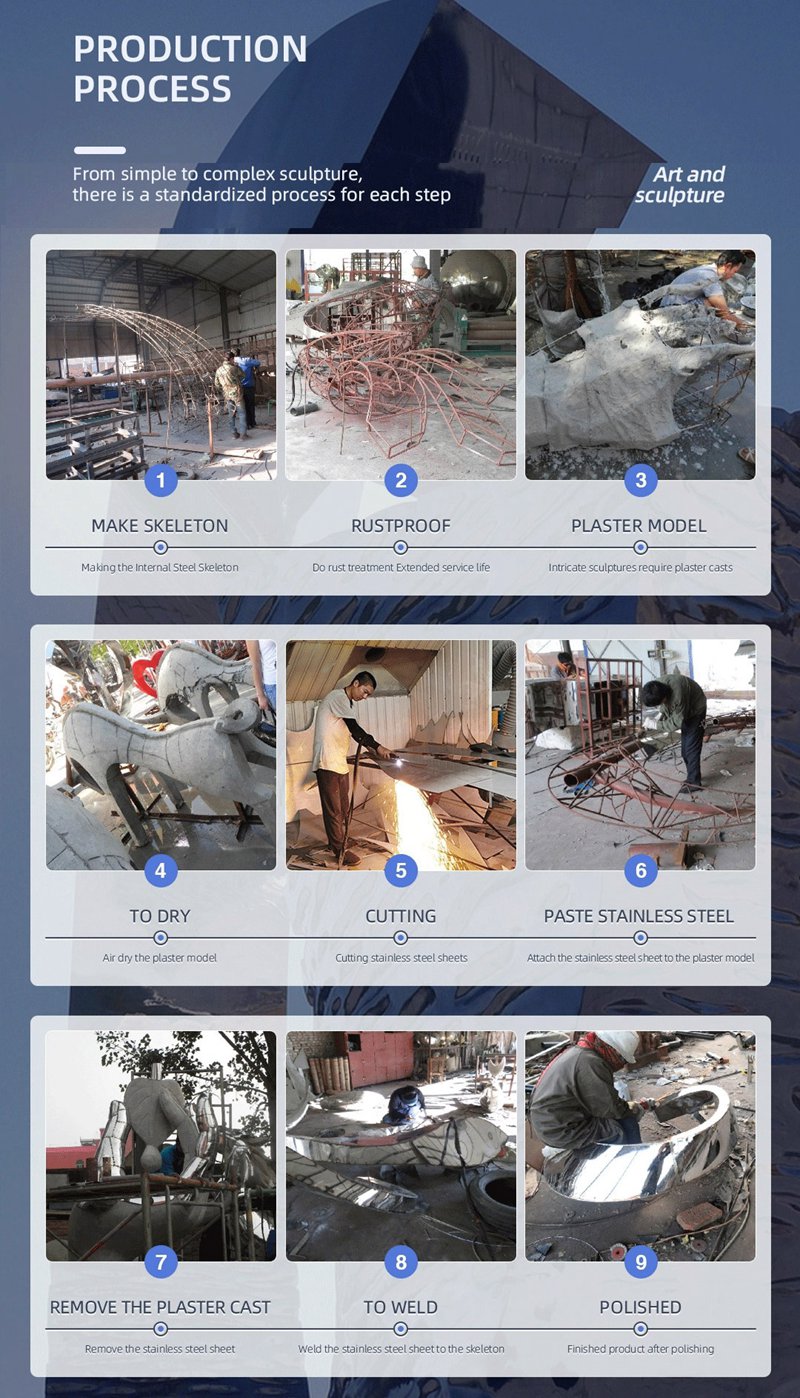 Throughout this process, close attention is paid to the sculpture's overall proportions and structural integrity. Notably, the bend marks adorning Trevi's trunk are exceptionally lifelike. As a result, when you receive your steel tree sculpture, it's bound to be a source of pleasant surprise, a testament to the skill and craftsmanship invested in its creation.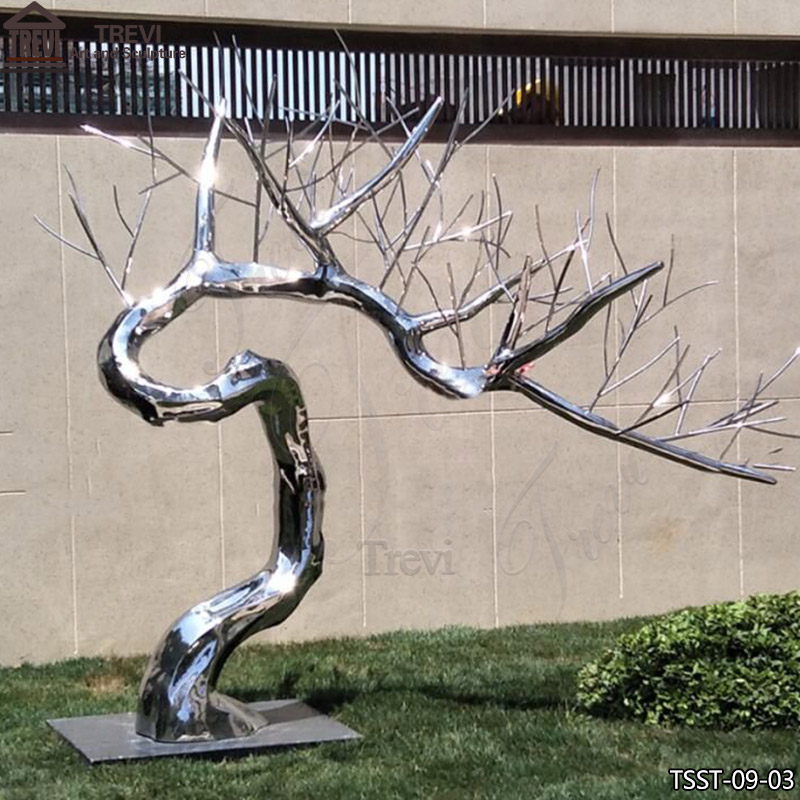 Accept Customization
The size of this stainless steel tree sculpture can be customized according to your requirements, so no matter what the size is, feel free to tell us your requirements. Our artists will create detailed drawings of the sculpture, including the size, shape, and details of the trunk, branches, and leaves. We present drawings in 3D. This drawing will serve as a guide throughout the production process. Next, we use specialized software to create a 3D model of the tree sculpture. This mockup allowed us to view the metal tree sculpture in more detail and make any necessary adjustments before going into production.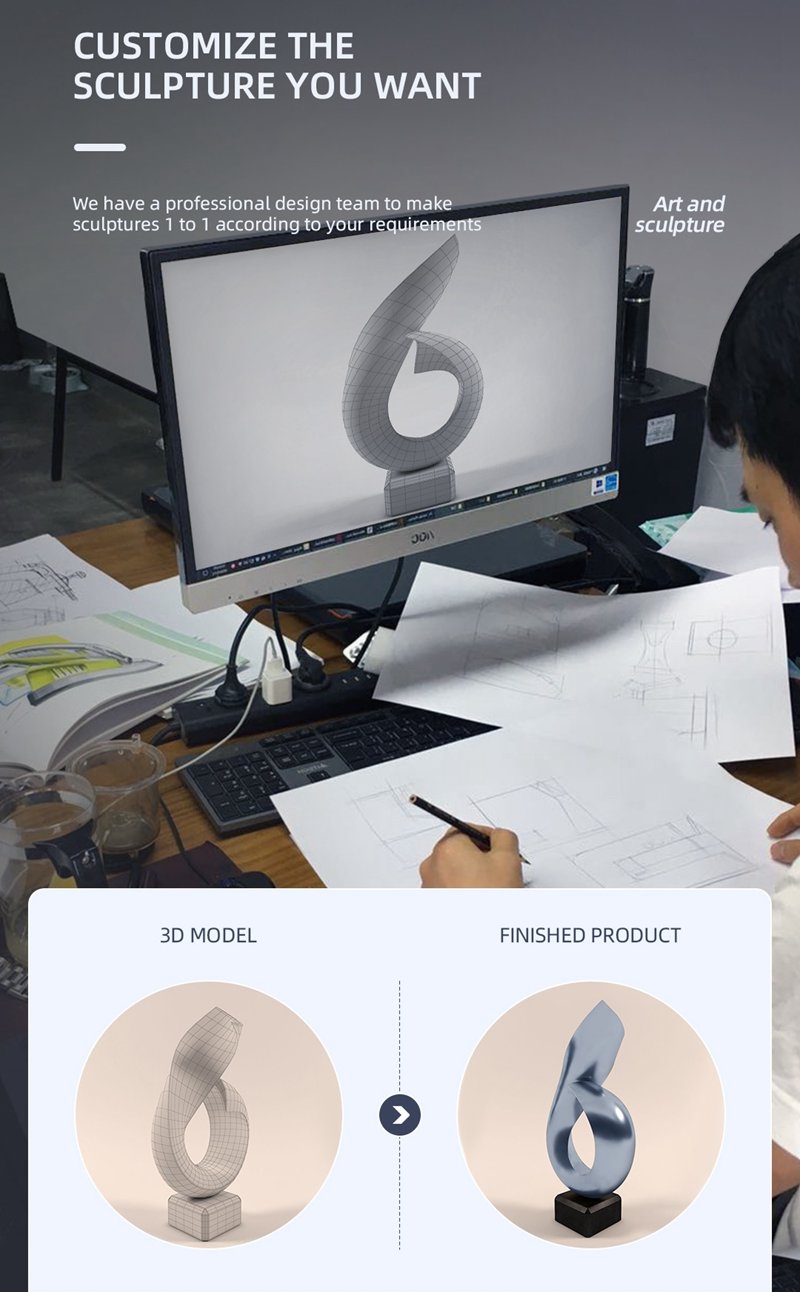 More Stainless Steel Tree Sculpture Designs
Welcome to Trevi factory, where we showcase a wide range of stunning outdoor stainless steel tree sculpture designs. Our collection includes diverse styles, from realistic tree renditions to abstract creations, offering customization options to suit your unique space. Some designs feature interactive elements, while all sculptures are eco-friendly and low-maintenance. Symbolic and durable, our stainless steel tree sculptures blend artistry with sustainability.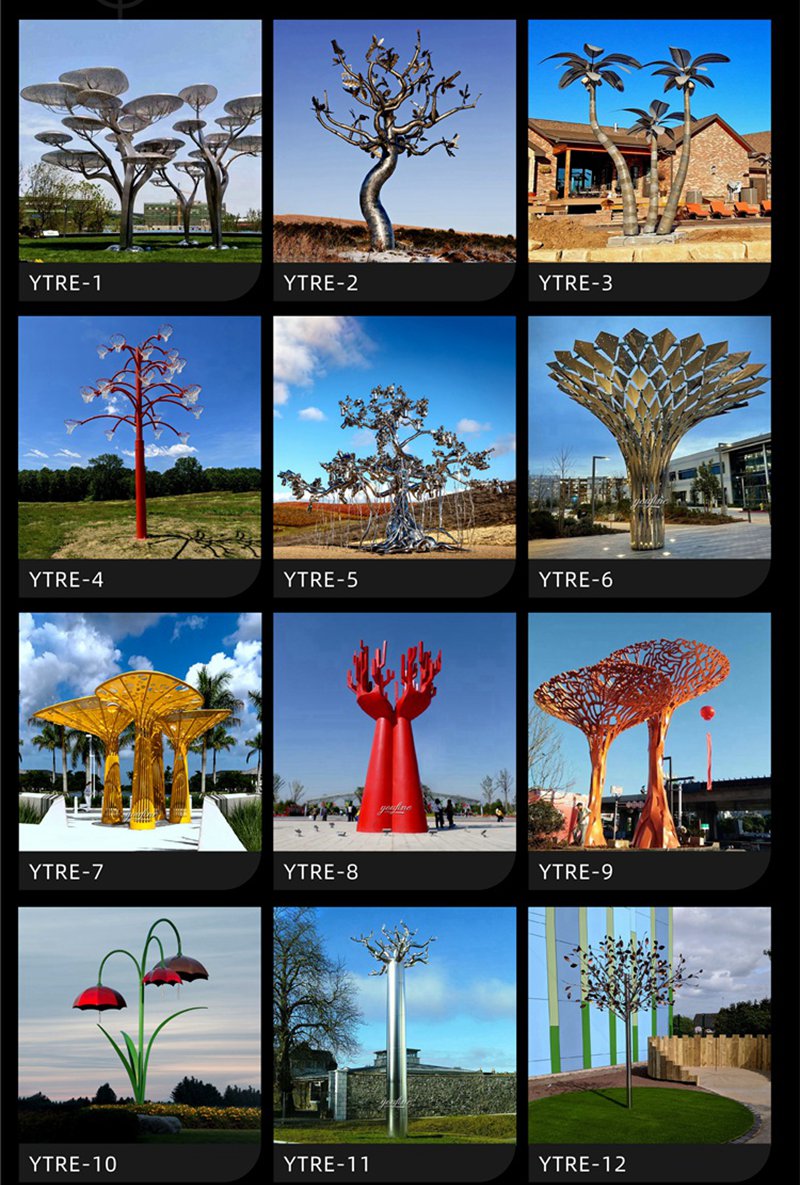 Advantages of Trevi for Making Sculptures
Trevi is a professional factory that engaged in metal sculpture for more than 40 years, Our professional level and service could certainly provide you with the highest quality metal sculpture works. We have rich experience in making metal abstract sculptures, and our artists and craftsmen can make every detail exquisite and perfect. We would take videos and photos during the sculpture-making process, so you could always know the progress of your sculpture.
If your outdoor garden needs decoration like our stainless steel tree sculpture, please feel free to contact Trevi anytime.