Elvis Presley Statue Details:
This bronze Elvis Presley life-size statue is so real. Our artists could cast you a perfect sculpture of a famous person. You could clearly see that this was Elvis Presley's most popular singing position. And, his expression was so intoxicated. Trevi's artists cast this exquisite Elvis Presley life-size statue using the traditional lost wax method.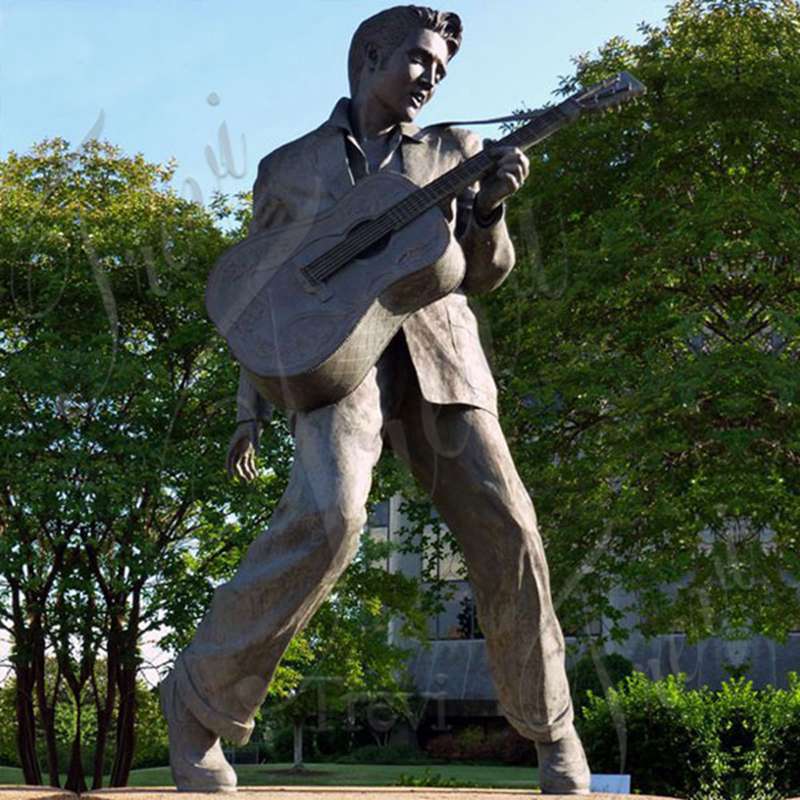 Where is the Elvis Statue?
We all know that Elvis Presley's sculptures appear all over the world. Because his fans are all over the world. First, the statue is located on Beale Street in Elvis Presley Square in downtown Memphis, Tennessee, USA. Of course, there is also a bronze Elvis statue in the German town of Bad Nauheim. Even years after the rock star's death, fans in Germany couldn't help but love him.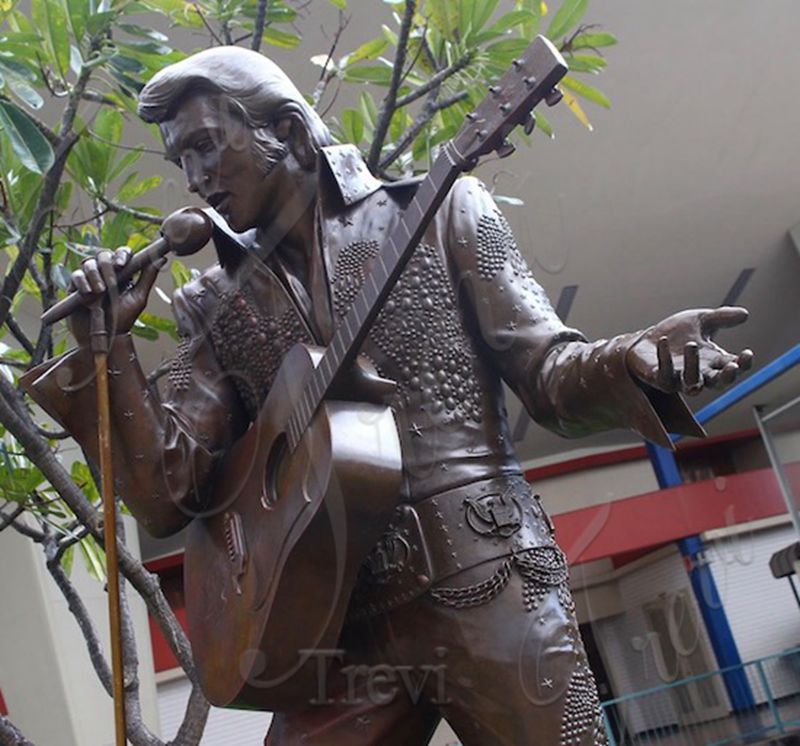 Top-selling Artist:
Elvis Presley was probably the most important figure in American pop music of the 20th century. He may not necessarily be the best, but there is no doubt that he popularized the worldwide popularity of rock and roll. His influence is extraordinary, as could be seen from his record sales alone. Even after his death any of his reissues have remained extremely consistent in sales. Needless to say, he is the highest-selling artist in pop music history.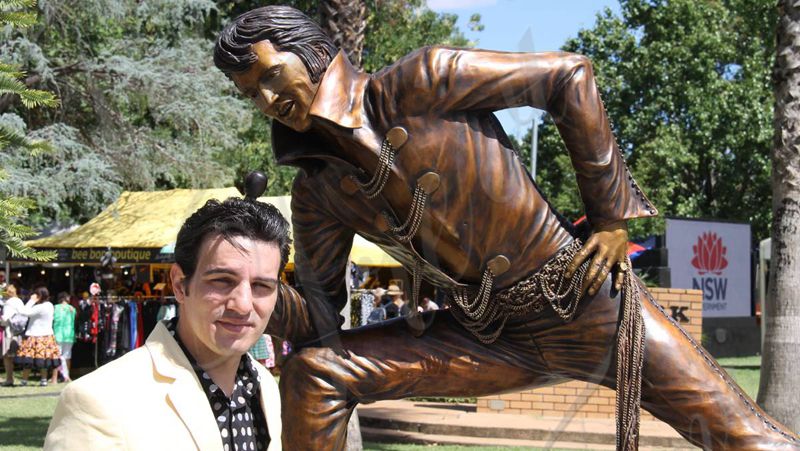 The Life of Elvis Presley:
Elvis Presley wasn't the first white singer to sing rhythm and blues, but he was the first white singer to blend country and blues into the mountain rock. And, his controversial, sexy stage presence established the visual standard for music. His voice is also incredibly magnetic and versatile. As a rock master, Elvis is unparalleled. And, in the late 1950s, he was not only an icon of rock and roll but also a symbol of rock and roll.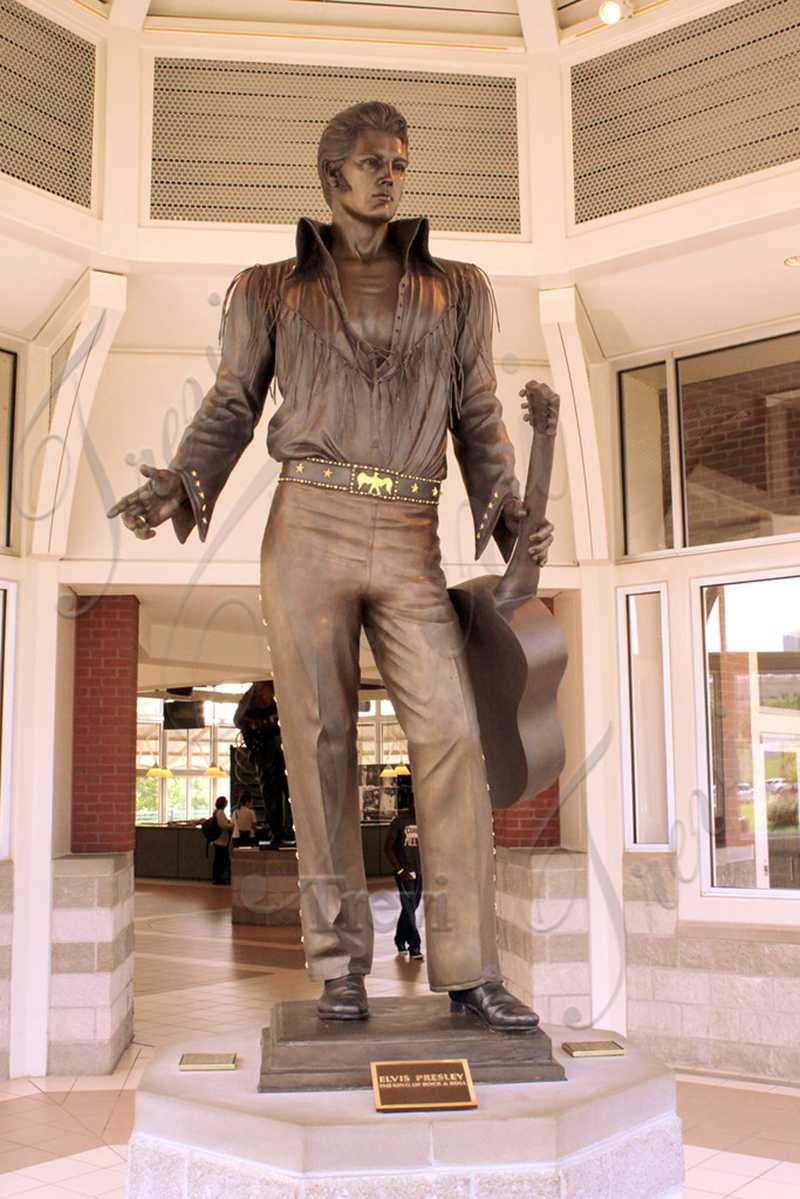 Trevi Excellent Casting Artist:
Trevi artists are very good at casting bronze figures. They are experienced in casting bronze figures in Elvis Presley sculptures. And, our lead artist is a fan of Elvis Presley. He is very familiar with all of Elvis Presley's records and stage poses. In addition, the artists used the traditional lost wax method to cast the bronze life-size Elvis Presley sculpture. Also, our bronze Elvis Presley sculptures are of high quality. This method ensures that the Elvis Presley life-size statue would have a long-term aesthetic appearance.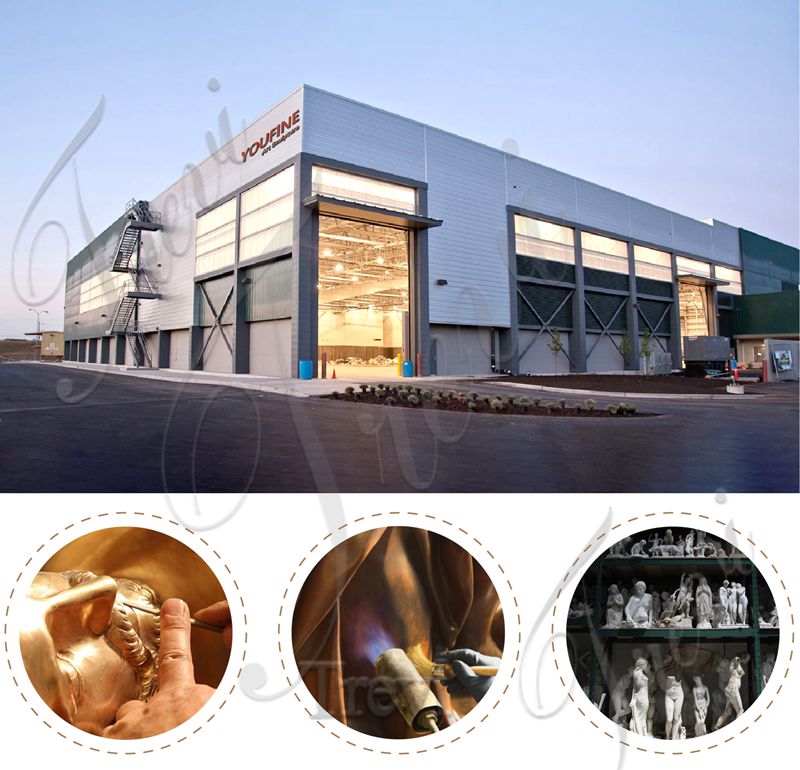 Have the Free Clay Model:
We cast bronze Elvis Presley sculptures for many fans around the world. So we have the Elvis Presley life-size statue clay model. And, our clay model is free for you. You want to do whatever Elvis Presley sculpture poses and we've got you covered. And, I could also customize the life-size Elvis Presley sculpture for you. There is no doubt that our artists have learned the sculpting technique of clay models since childhood. Therefore, you would be pleasantly surprised by the superb skills of our artists.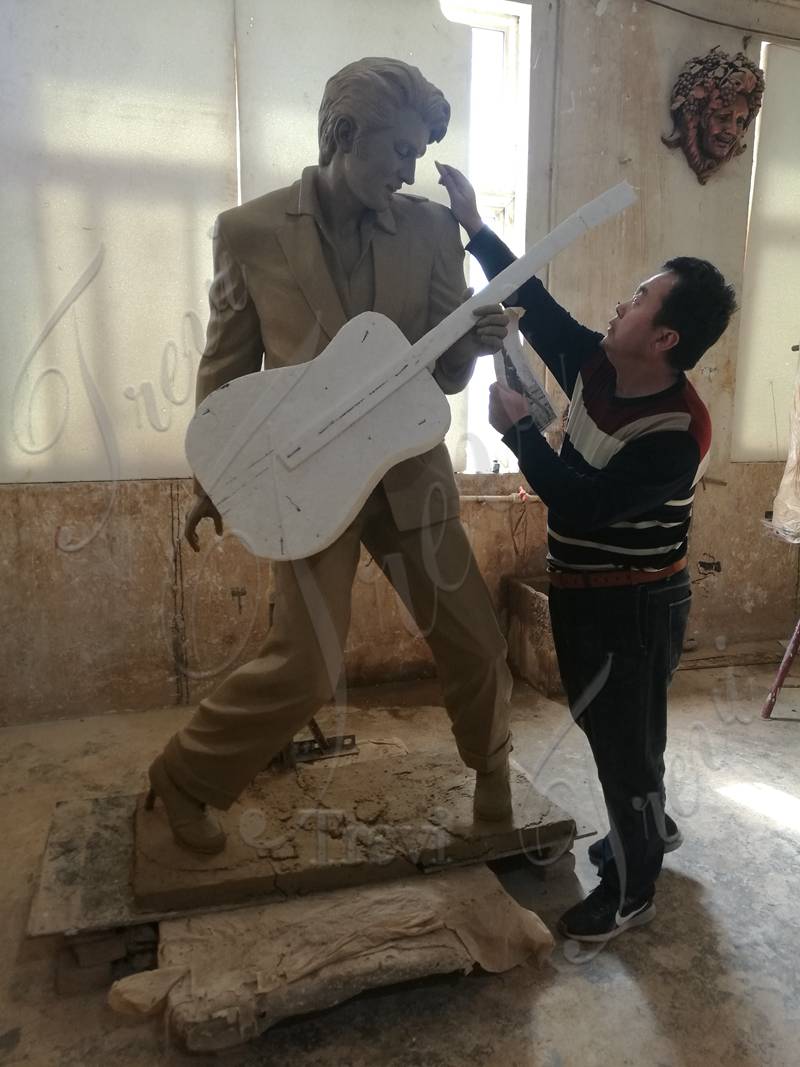 In addition, our artists use chemical coloring to provide you with a more natural and beautiful Elvis Presley life-size statue. Please feel free to contact us if you would like to cast a famous singer's sculpture. Trevi would provide you with satisfactory service and high-quality sculptures.