The traffic light tree combines traffic lights and trees, so red, yellow, and green are used as the lighting effect on the branches.
During the day, you would see a green tree full of colorful fruits. The fruit of this full tree is the joy of the people for the harvest and harvest. Pedestrians passing by would also marvel at the greatness of art and creativity.
When the night comes, these twinkling stainless steel trees would be more eye-catching. It would illuminate the way of every family member who returns home late, and bring them hope and light.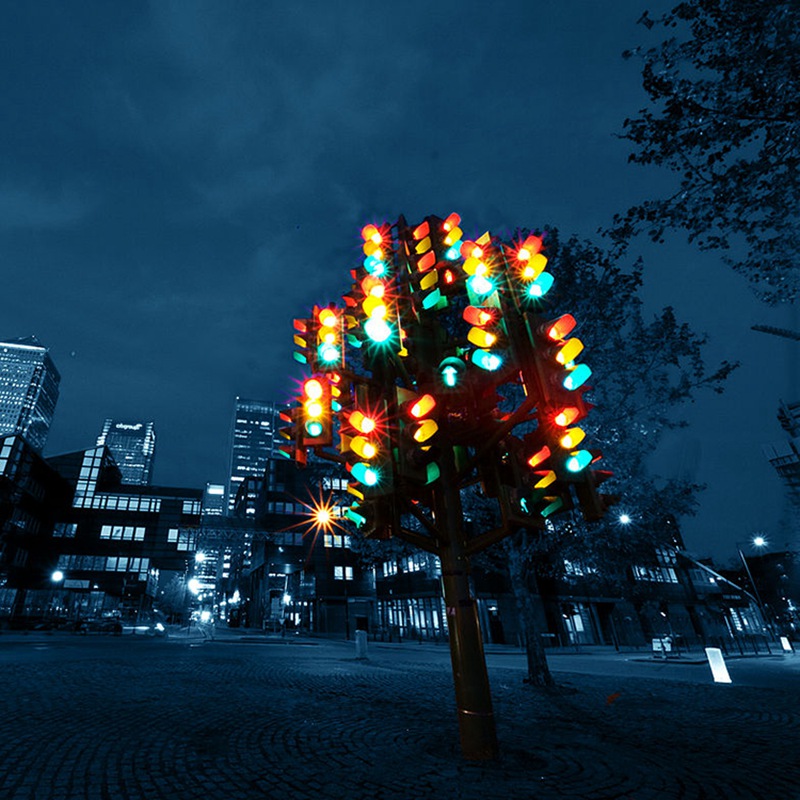 Other Creative Stainless Steel Trees:
In fact, apart from this stainless steel traffic light tree, basketball trees have always been trendy. The red trunks and branches are covered with white leaves and fruits. Look carefully, it turns out that these fruits are basketball nets! It has to be said that when art enters real life, our life would become more exciting and colorful!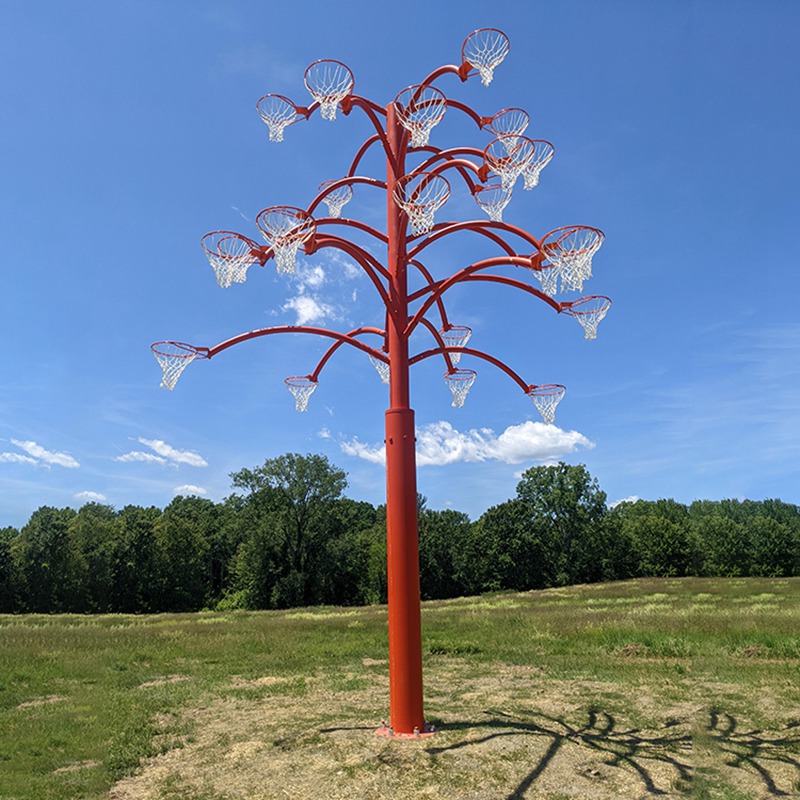 When you see this basketball court, don't you think it's a real basketball court? Then you are wrong. Because this is also a basketball tree designed with stainless steel. His design concept still comes from the tree. And this design is both appreciative and practical. Many people would be more interested in this design of the basketball hoop.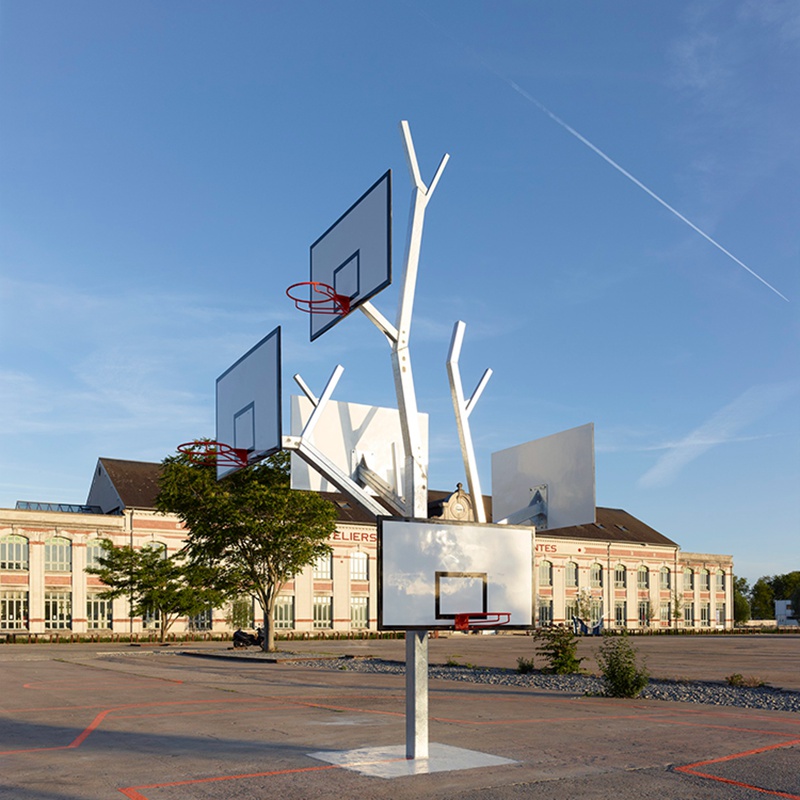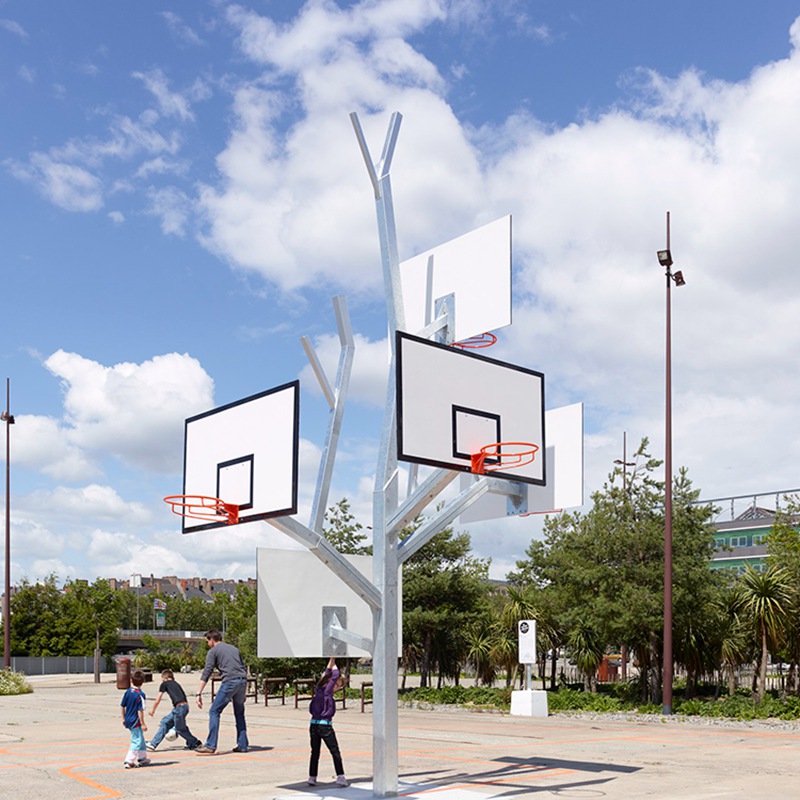 High-Quality Stainless Steel Raw Materials:
In order to maintain the practicability of stainless steel traffic light trees and basketball trees, it is also necessary to choose strong stainless steel materials.
All of Trevi's stainless steel sculptures are made of national grade #304 and #316 stainless steel plates. We would choose stainless steel materials of sufficient thickness to ensure that these outdoor tree sculptures would not be deformed and damaged during use.
Exclusive Customization Service:
Trevi has a dedicated design department for every customer who needs design services. We could visualize your ideas and present them on a computer. After confirming with you, let our professional production staff make it for you.
During the production process of the metal tree sculpture, our QC team would follow up the process and check the quality throughout the process, and send you pictures and videos, so that you could rest assured!
Welcome to contact us for consultation and purchase of various creative stainless steel tree sculptures! Let these whimsical designs enrich our lives!