Marble Granite Ball Fountain Description
In China, the floating granite ball fountain means health, peace, and wealth. Trevi chooses grade A granite stone to create it. You can see that the patterns are very unique. Black granite floating ball fountains are perfectly balanced, polished stone sphere that fits into a socket carved to the exact curvature of the ball. The sphere revolves 360 degrees in all directions and floats on a thin film of water.
Water is pumped up from beneath the socket, lubricating the ball and forcing it to turn gently—no belts, no pulleys, no rubber wheels! Once started, the ball continues to turn until the water is shut off. However, even a child can stop it, change the direction of spin, and set it on an accelerated twirl.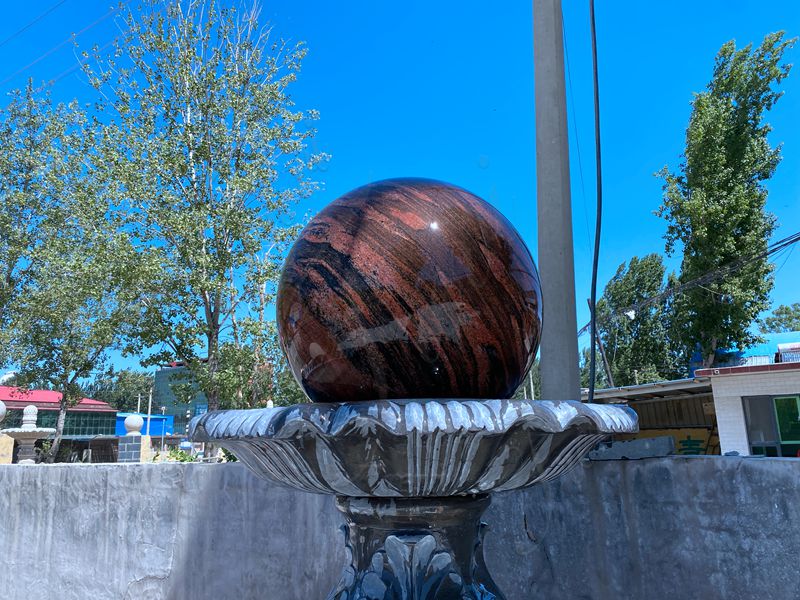 Why Do People Love Floating Kugel Fountain
People are drawn to floating ball fountains not only for their visual appeal and tranquil nature but also for the symbolic meaning they represent, including the potential to bring wealth and prosperity. The spherical shape of the balls is believed to resemble coins or money, symbolizing wealth and financial prosperity. Everyone hopes to attract positive energy, good fortune, and financial abundance into their lives.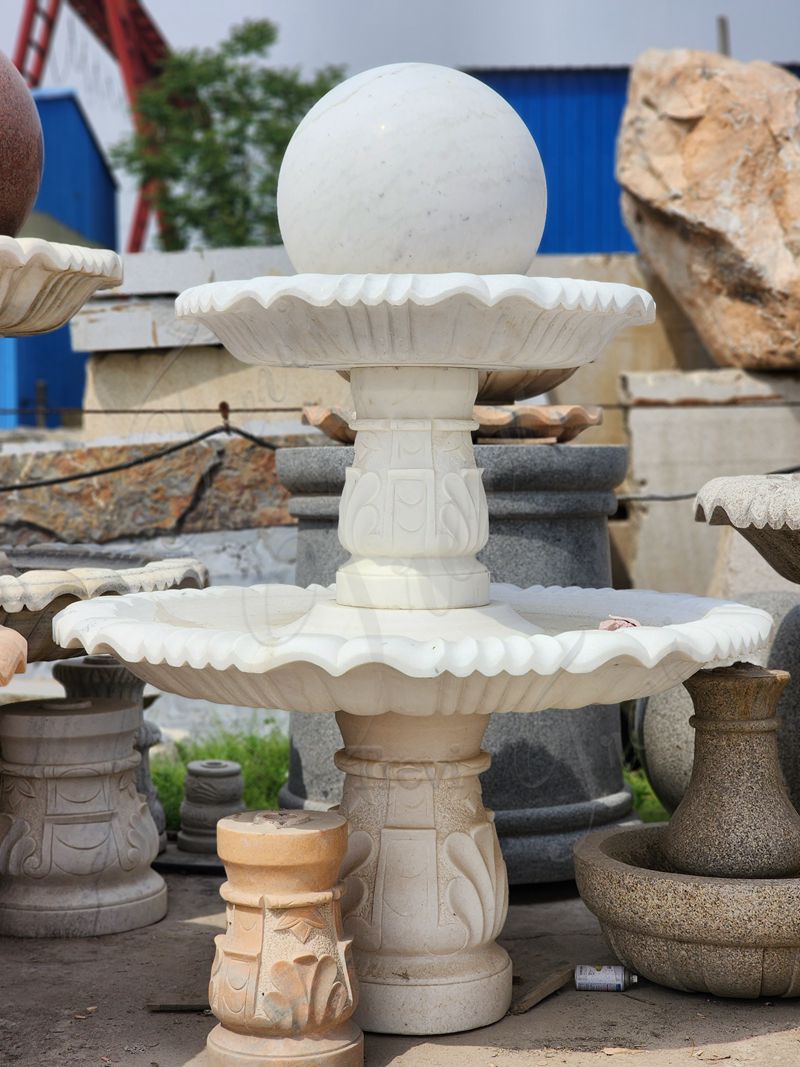 Trevi Factory's Expertise in Mechanisms
With extensive experience in manufacturing Kugel Fountains, Trevi factory possesses knowledge of the mechanical aspects involved. They excel at crafting and integrating the necessary components to ensure the smooth rotation of the ball in the fountain. Also, The factory employs skilled engineers who meticulously design and engineer the Kugel Fountains. Their attention to detail includes creating a balanced system that allows for precise rotation while maintaining stability. We guarantee that your water-spinning ball fountain will be able to spin smoothly after you receive it.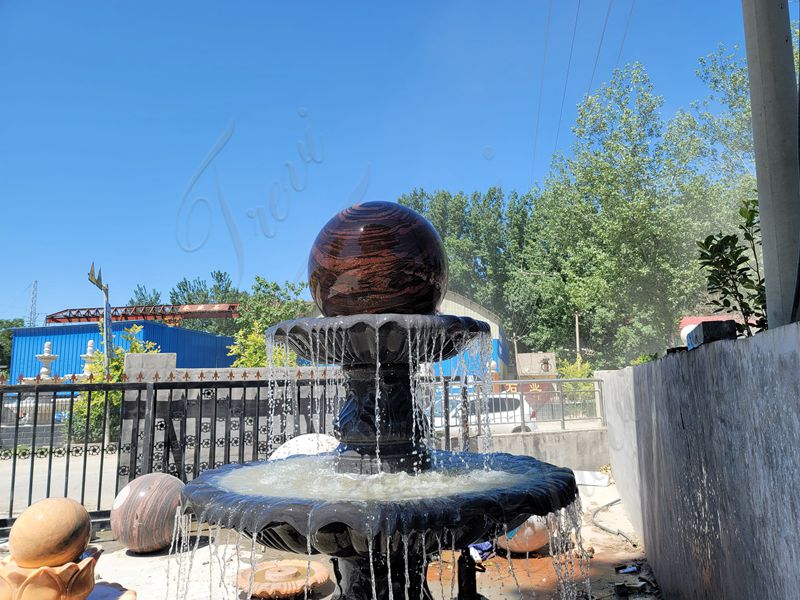 Using High-Quality Materials
The Trevi factory utilizes high-quality marble, known for its durability and aesthetic appeal, to construct the ball fountains. By selecting premium materials, they guarantee the structural integrity needed for the ball to spin effortlessly.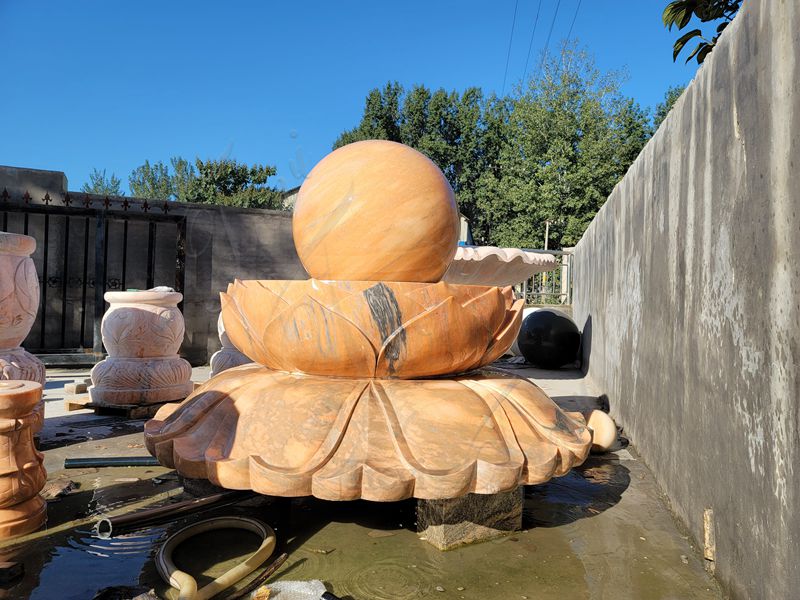 Marble Granite Ball Fountain Options
Certainly, our collection of water-rotating ball fountains boasts a diverse array of designs to cater to your unique preferences. Within our selection, you'll find an assortment of granite floating ball fountains, each distinguished by its distinct color, material composition, and size, providing you with an extensive range of choices. Trevi aims to offer you the flexibility to handpick the granite water floating ball fountain that perfectly complements your setting and meets your individual preferences.
If you want a water fountain in your backyard, please feel free to contact us to get more detailed information and discount prices!